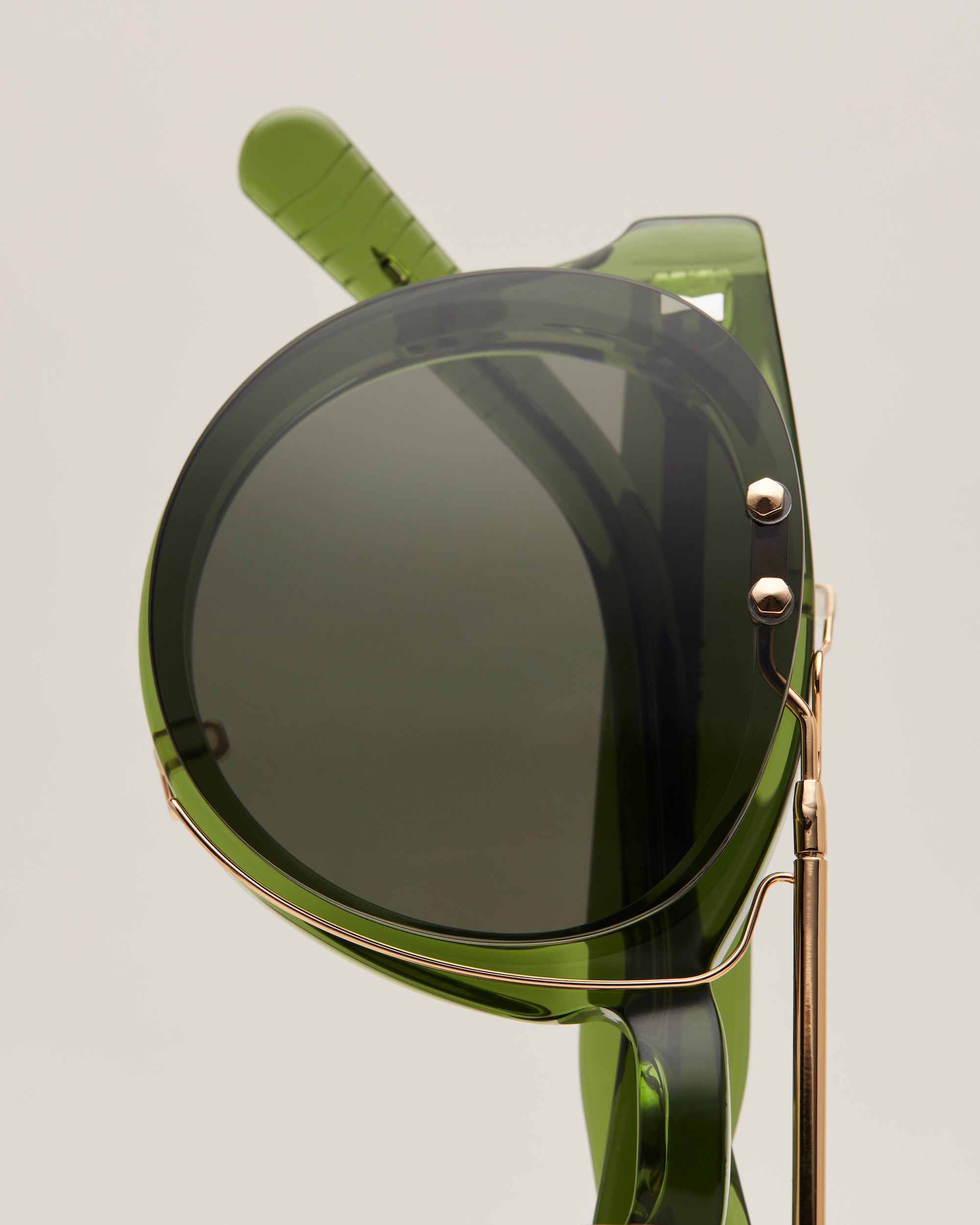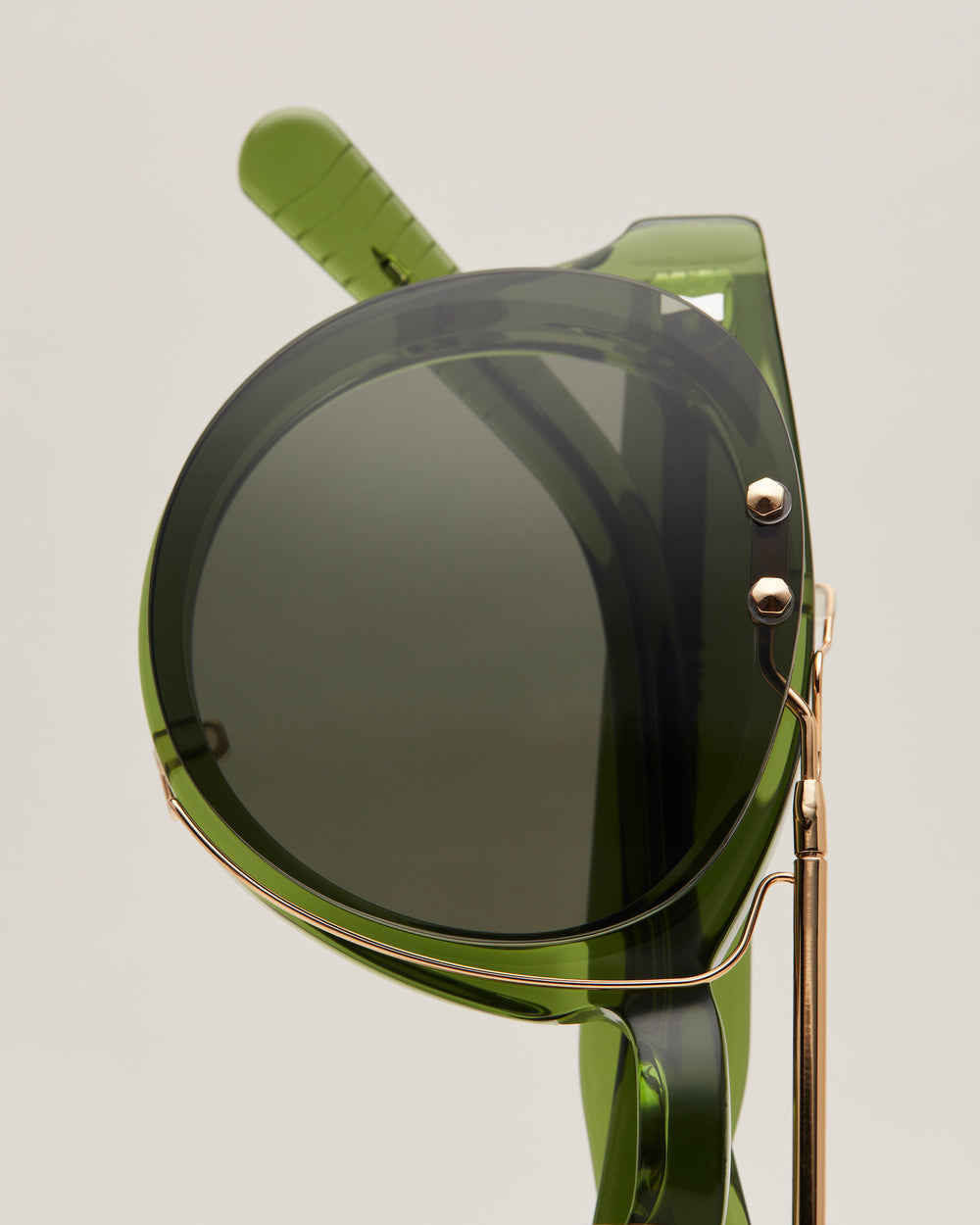 Flip-clip sunglasses
Everybody lose it when the clip flips.
Sun protection in the flip of a clip. The days of fumbling for sunglasses at every break of cloud are no more.
Clip-on, flip-up sunglasses, adapting the three frames in our Bold collection to the inconsistent sun.
Crafted in strong, flexible stainless steel, ion plated in gold.
Smooth ratcheting mechanism.
Fitted with ZEISS precision UV400 sun lenses to protect from the sun's rays.
Comes with a splendidly slender microfibre-lined aluminium case.
I'm not a clip flipper I'm a clip flipper's son and I'm only flipping clips til a clip flipper comes.
The clip-flipper is always ready for action. They're an aficionado of trousers that zip away into shorts. Their pockets abound with assorted objects for every situation. They own pocket knives with over one hundred different functions.

And they stroll along the street with a tinted lens perched above their brow, ready to be flipped at a moment's notice.

The clip-flipper is a most enviable character.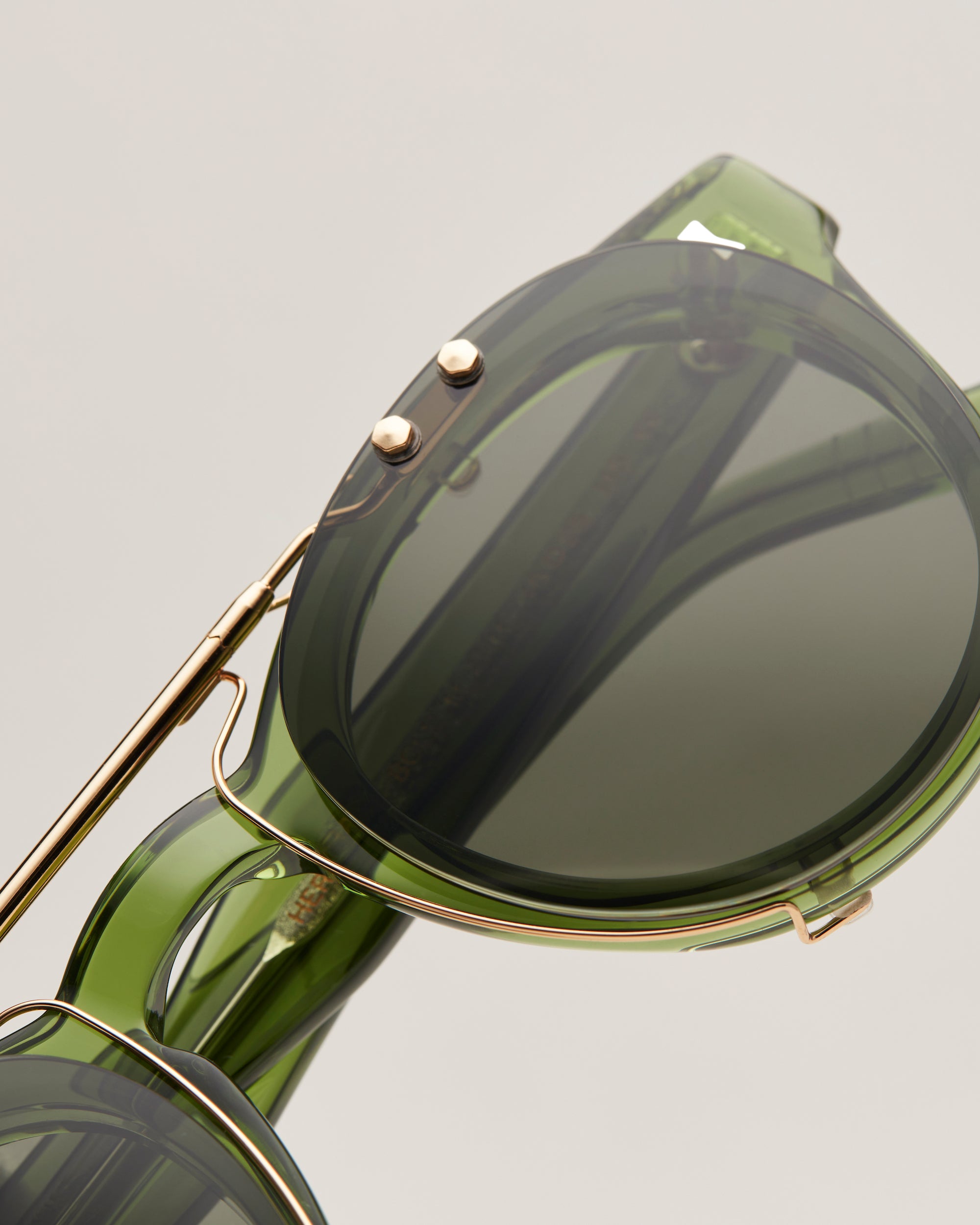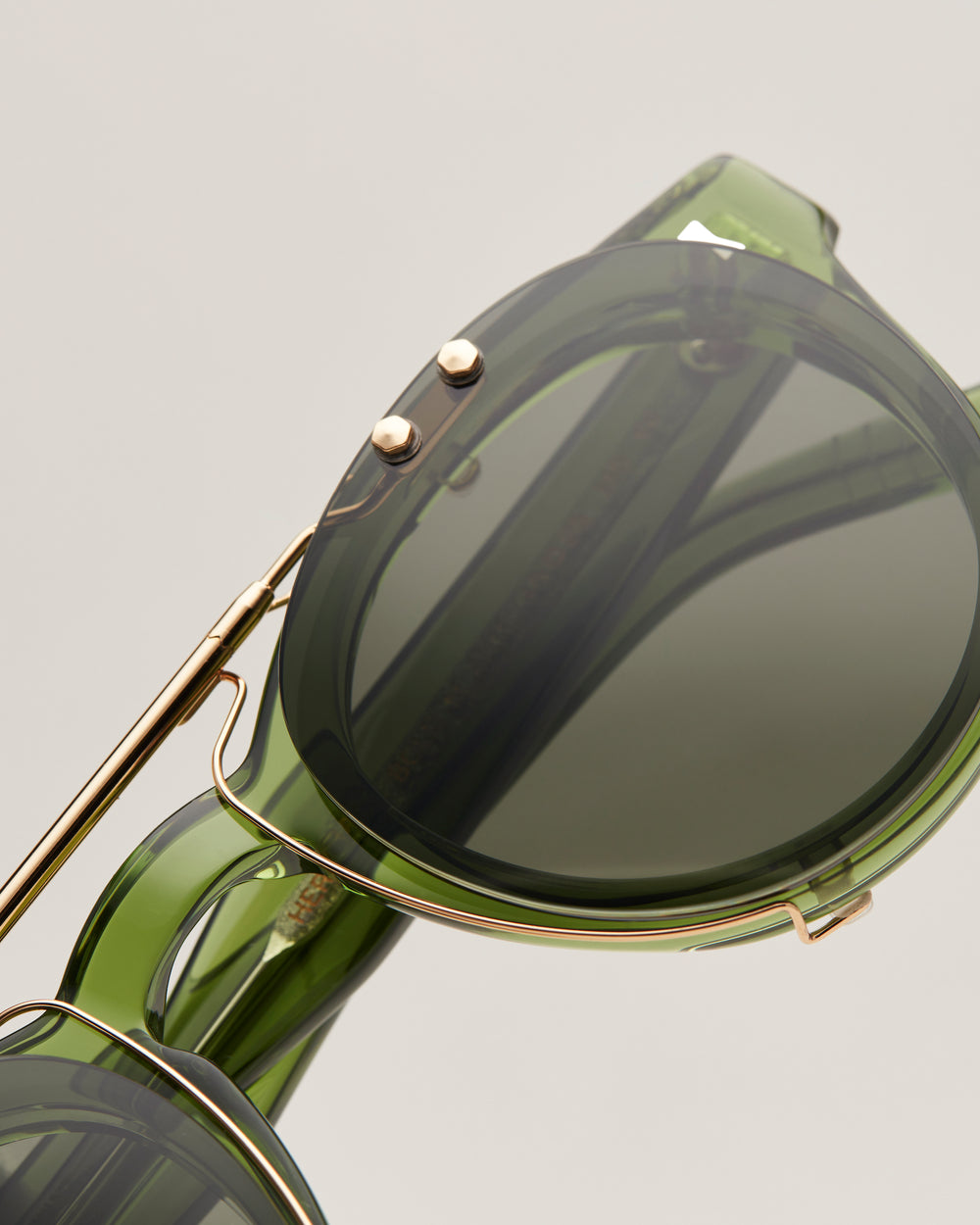 How to clip and how to flip.
The flip clip mechanism is simple and - more to the point - satisfying.
With your spectacles facing you, align the open flip clip to the front.
With your index fingers, bend both hooks and push them so that they *clip* onto the frame.
Place them on your magnificent head and flip to your heart's content.
Now go forth, and ratchet away.