Services
OCT examinations
Routine exam
Frame repairs and adjustments
Lens changes
Bespoke services
Not wheelchair accessible
Opening hours
Monday - Friday 10am-7pm
Saturday 10am-6pm
Sunday - 12pm-6pm

Address
86 Commercial Street,
Spitalfields,
London,
E1 6LY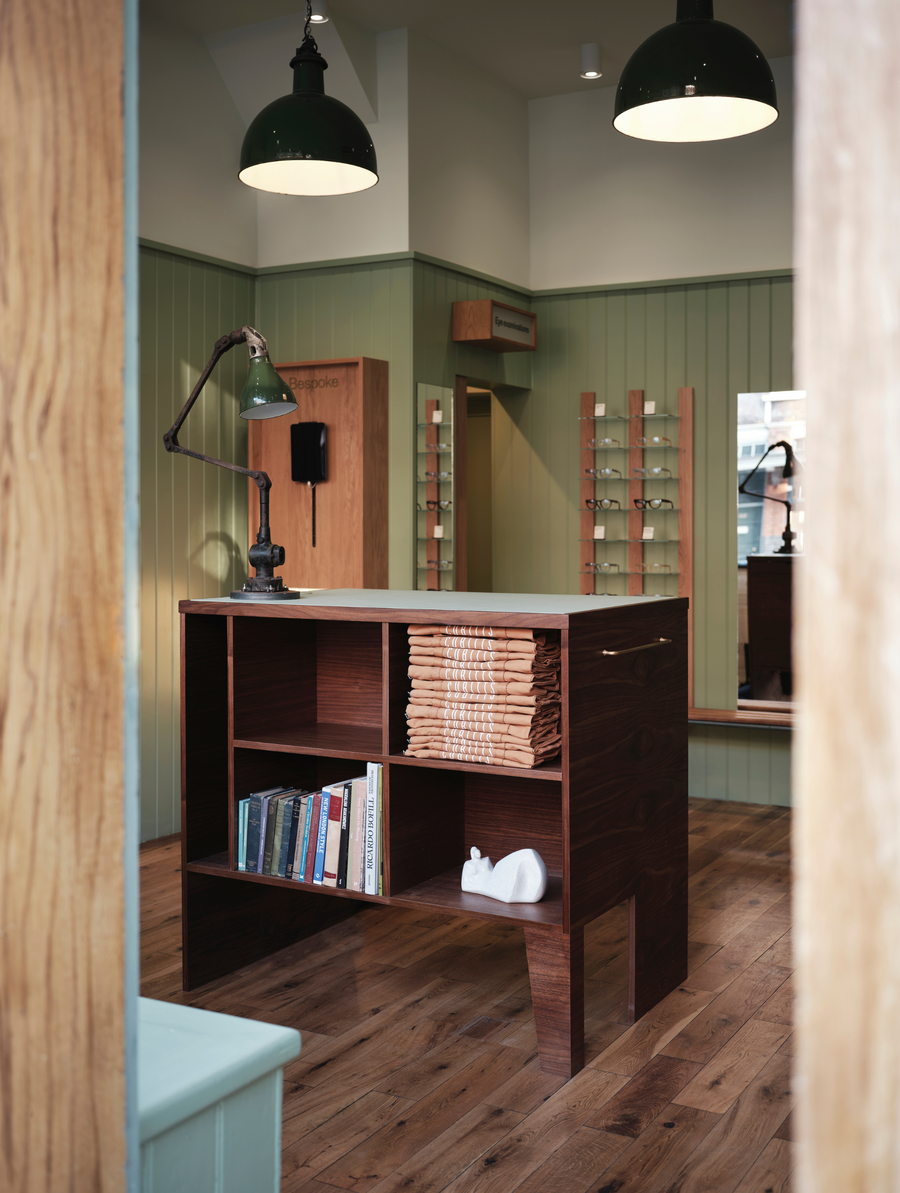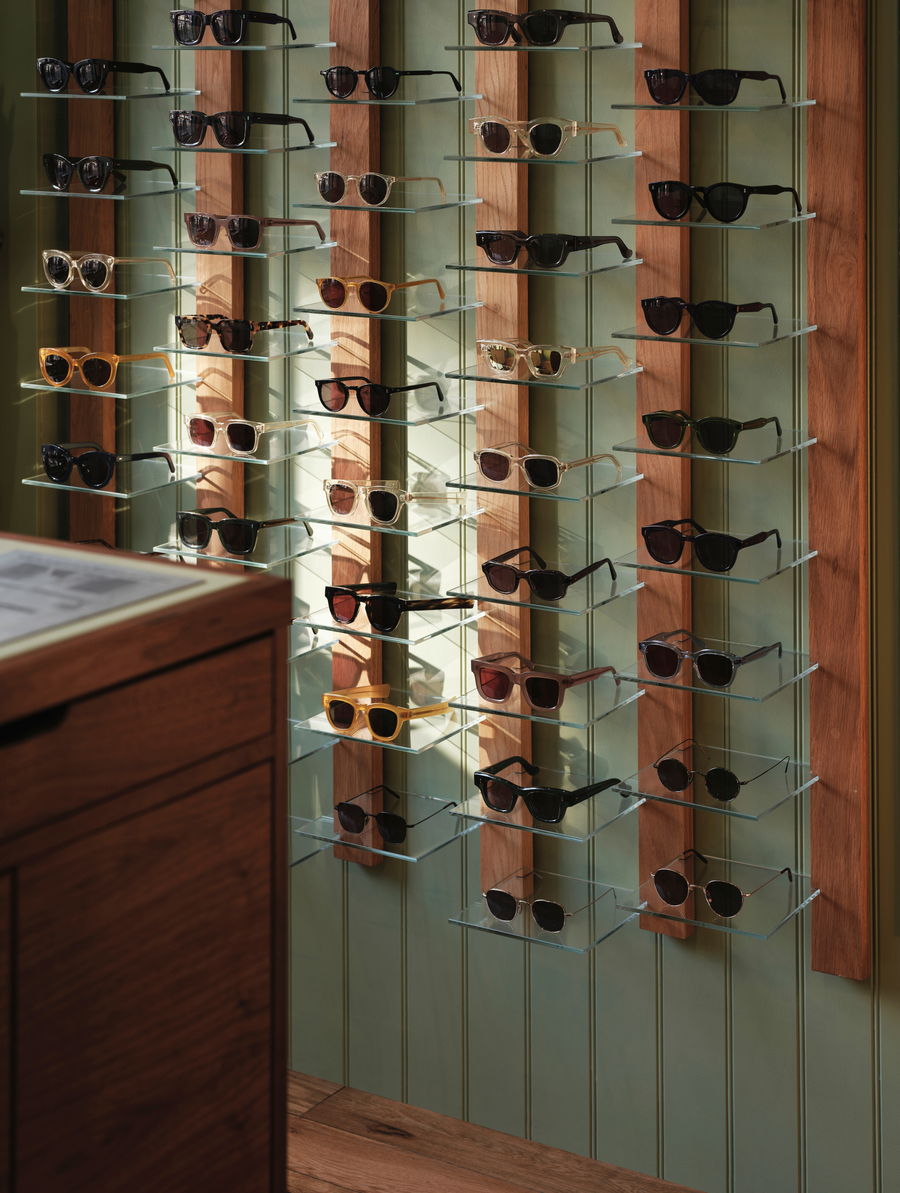 Built in the 19th century directly opposite Spitalfields Market, the store sits next to the historic Ten Bells pub (of Jack the Ripper fame), in the shadow of the Hawksmoor-designed Christ Church. The latticed shelving is inspired by the silk weaving looms of the Huguenot, who made their way to Spitalfields from France in the 1600s.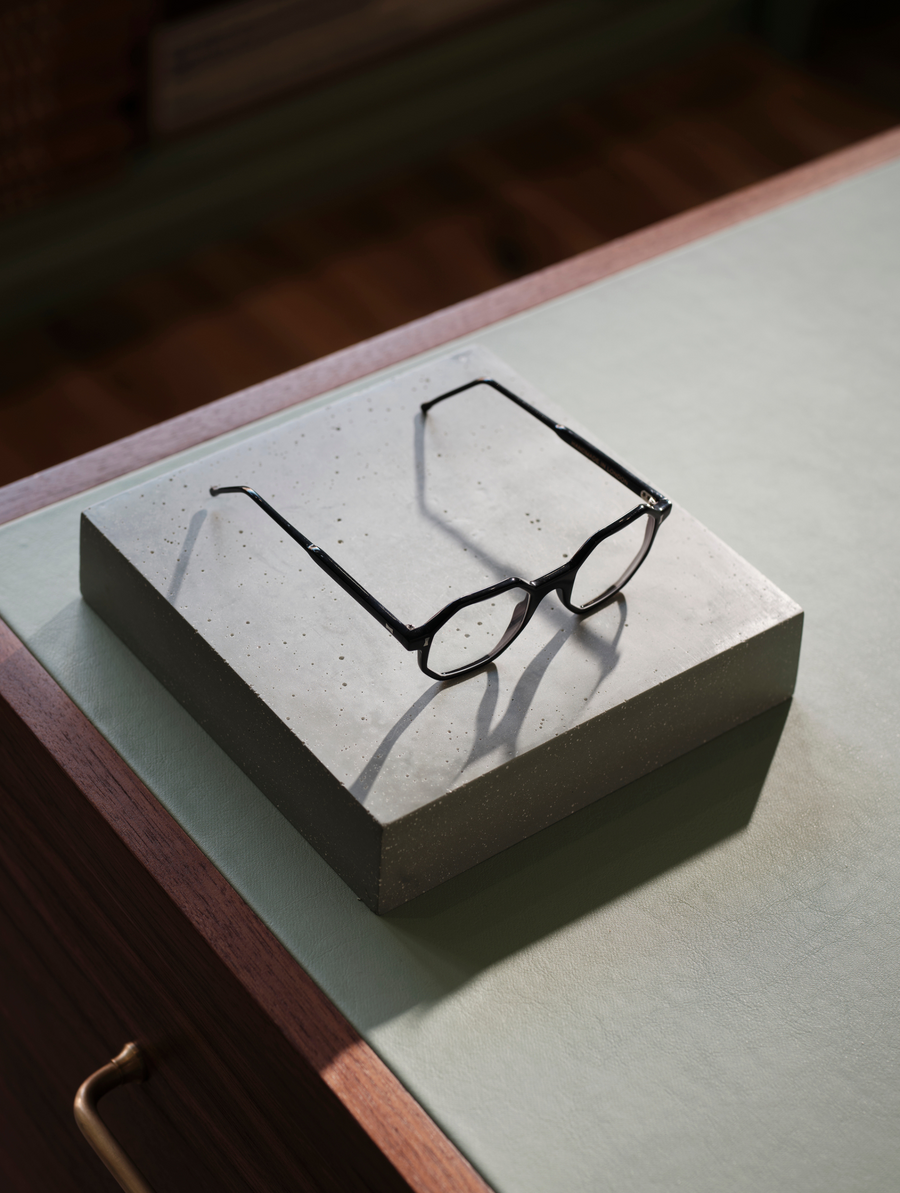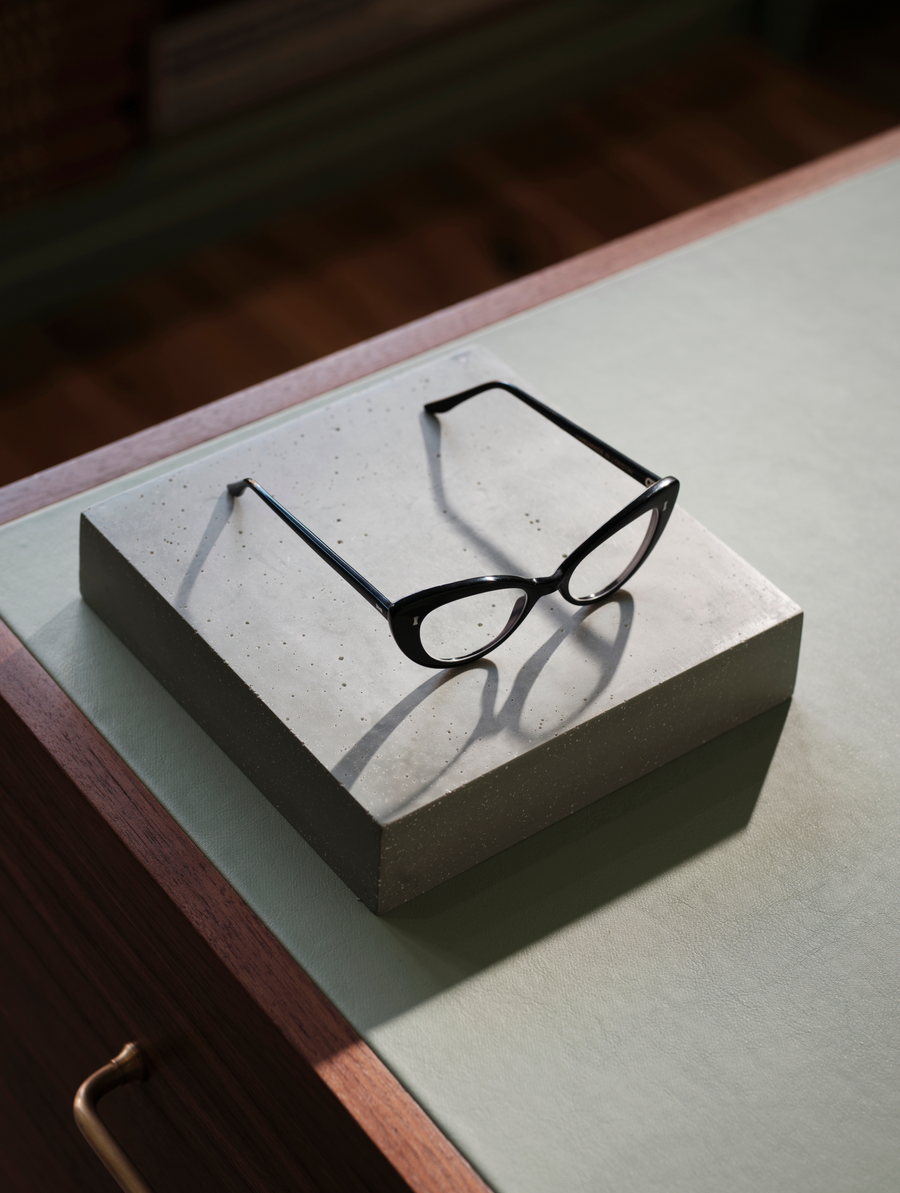 Our stores have their own collection of bespoke, made-to-order frames, offered in 140 acetate colours or ethically-sourced water buffalo horn. Available exclusively at this location is The Spitalfields Collection, three silhouettes inspired by and named after the surrounding streets and influential figures of the area.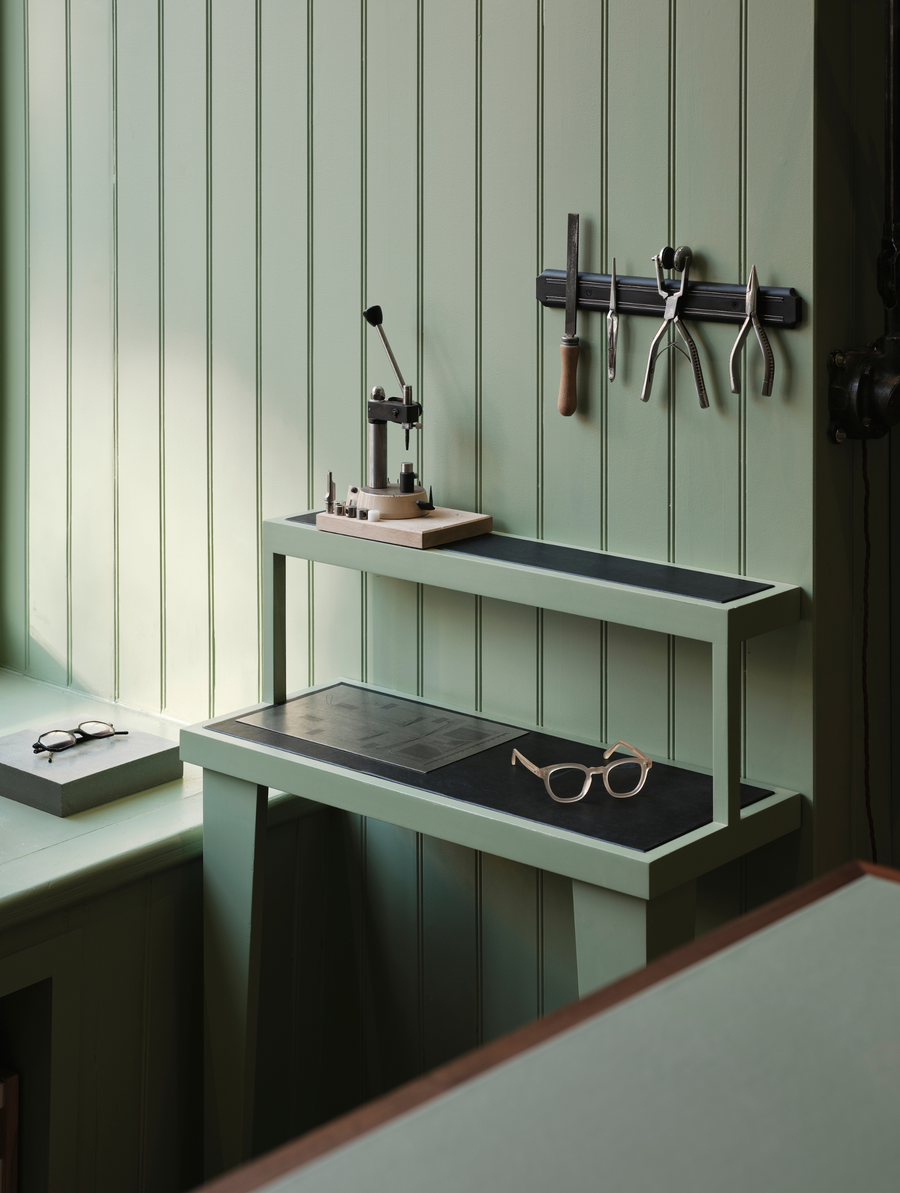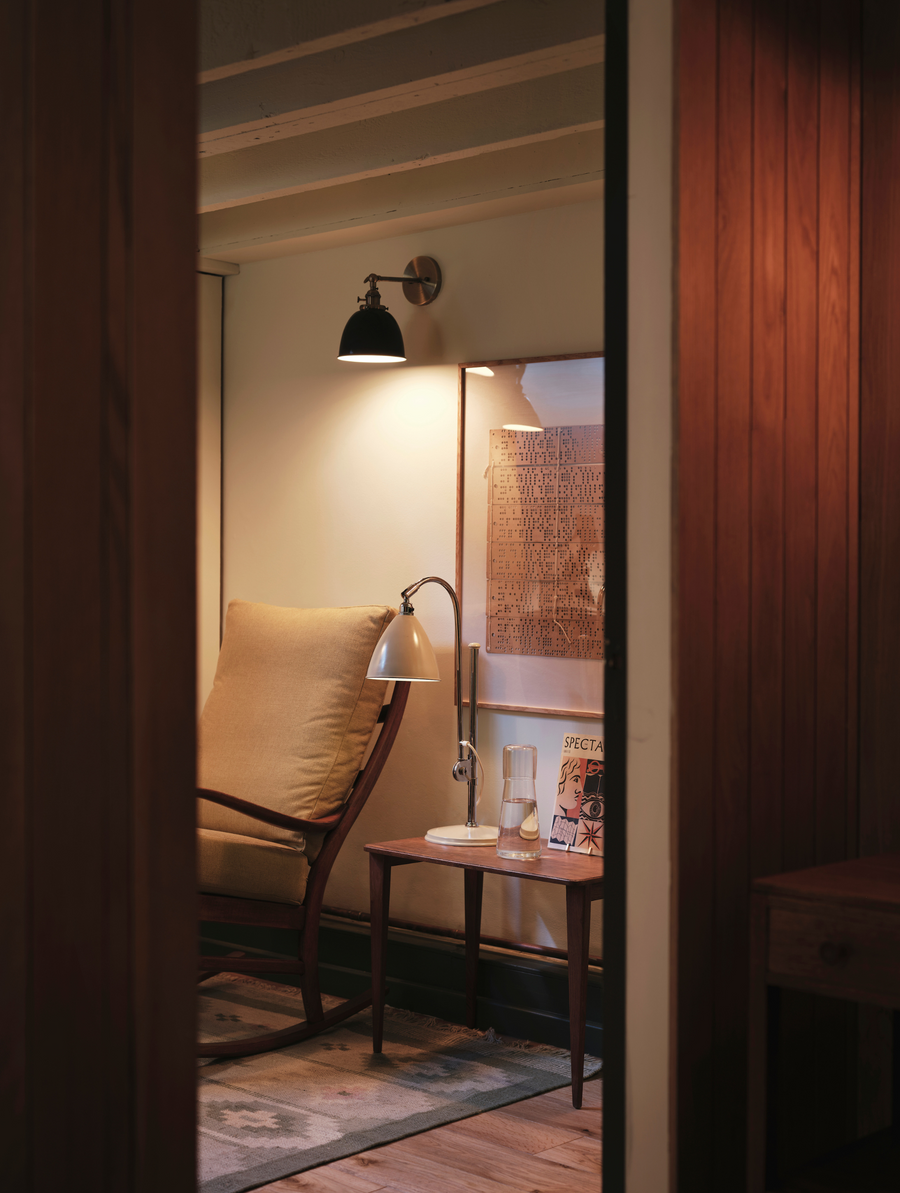 This store is open and offers all of our regular services, including frame repairs and adjustments, lens changes and spectacle fittings, and eye examinations. Regrettably, this store is not wheelchair accessible.
Make a day of it
Our favourite spots in Spitalfields, curated by our team.
The Ten Bells: This east London icon takes its name from the number of bells housed in the neighbouring Hawksmoor church. It was once the Eight Bells Alehouse before climbing up to the number ten, which has stuck despite there only being eight bells in the steeple again these days. 84 Commercial Street, E1 6LY
Wooden Boat with Seven People, 2011: Tucked around the corner from the hubbub of the market, in the relative quiet of Spital Square, sits a rather poignant sculpture. Wooden Boat with Seven People was created by Greek artist Kalliopi Lemos, using a real boat that was used to transport refugees from Turkey to the shores of the Greek islands. Given the current climate, and Spitalfields' history as a provider of shelter for centuries of migrants, it's well worth paying a visit. Spital Square, London E1 6DX
Beigel Bake: No visit to the area is complete without a wander down neighbouring Brick Lane, and no wander down Brick Lane is complete without picking up a bagel from one of the street's world-famous 24-hour bagel shops. Our favourite is Beigel Bake, although the competition is seriously stiff. Take your pick from mustard-slathered salt beef, classic smoked salmon, or the entire contents of a fry-up. Whatever floats your bagel-shaped boat. 59 Brick Lane, London E1 6SB
Book an eye examination at Spitalfields.