Services
Routine eye exam
Frame repairs and adjustments
Same day repairs service
Lens changes
Bespoke services
Not wheelchair accessible
Opening hours
Monday - Friday 10am - 6pm
Saturday 10am - 6pm
Sunday 11pm - 5pm

Eye examinations available Thursday - Monday
Same day repairs service available Tuesday and Friday

Address
9 Broadway Market
London
E8 4PH
More than any other Cubitts location, our Broadway Market store strives to preserve the original features and spirit of its historic past.

The façade is graced with the original signage of F. Cooke, who served pie, mash, and eels for over a century in this building. Begun by Robert Cooke in 1862, the shop was amongst those that established this signature dish as a staple for East Londoners in the late 19th century. In 1939, the store was fitted out with its signature blue and yellow patterned tiling, terrazzo flooring, inset mirror panels, and unique Art Deco stained glass window, part of F. Cooke's cultivation of an aesthetic unique to that peculiar breed of the London pie and mash shop. Today these features remain preserved, a testament to the enduring legacy of F. Cooke.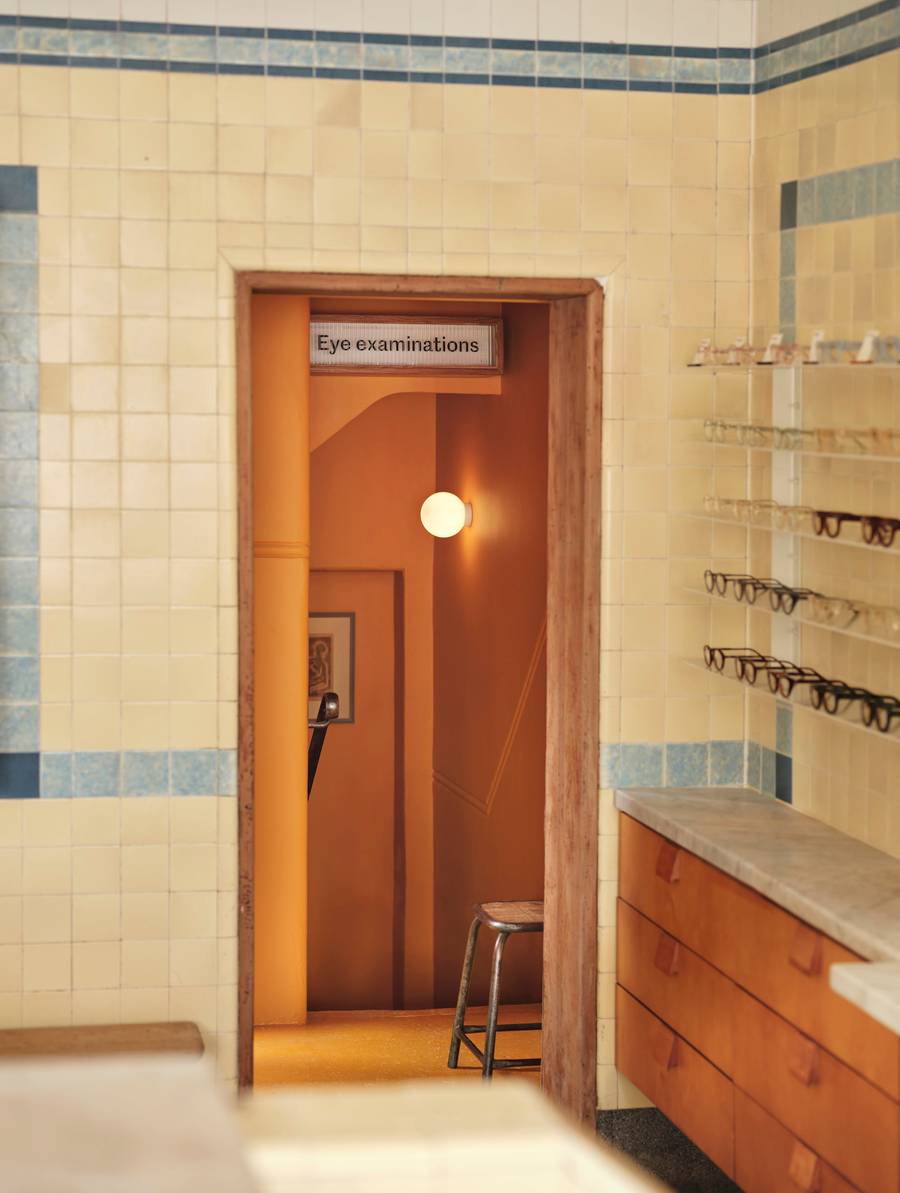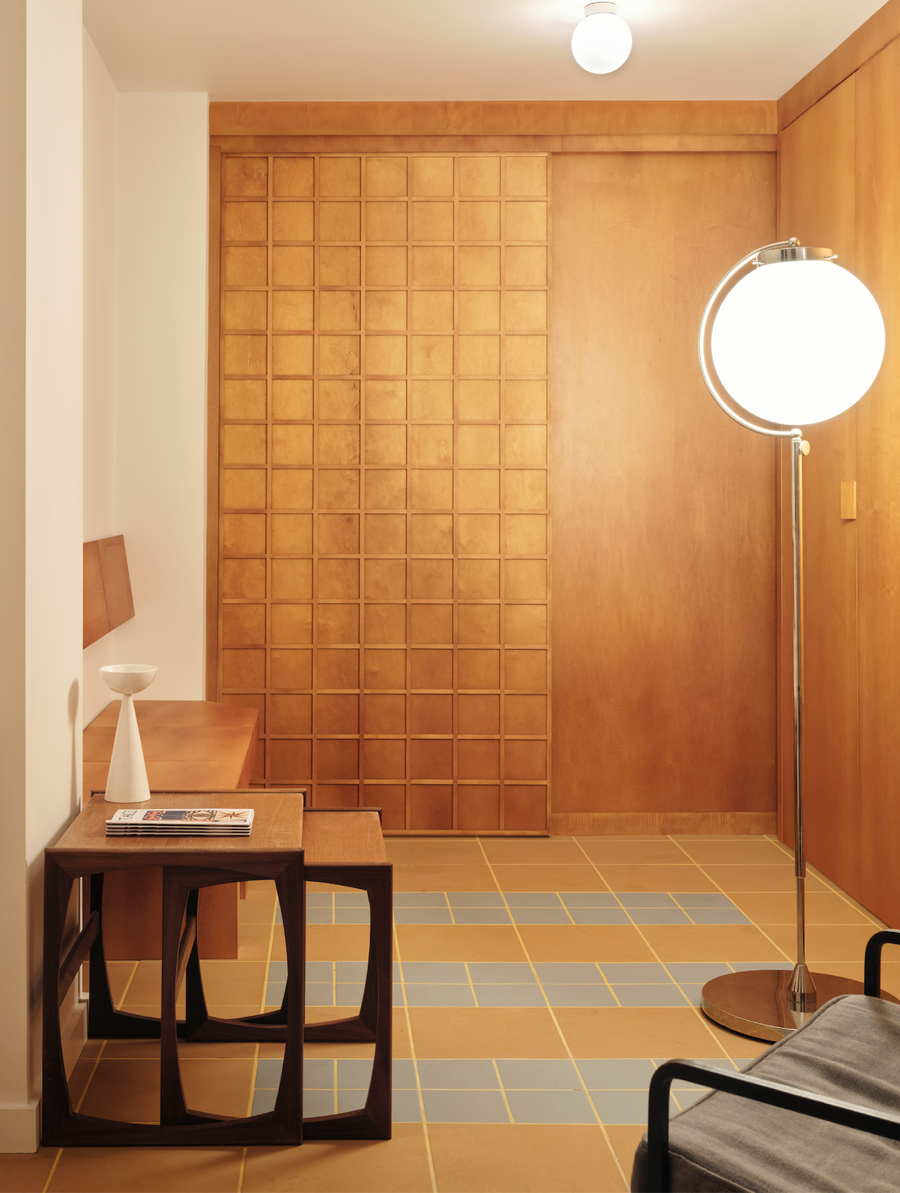 Bespoke shelving units transform the marble-topped dining tables into intuitive spectacle displays, a reinterpretation of the space in the spirit of repair and renewal. A repairs desk in the front window marks Broadway Market as a centre for our REDUX circularity initiatives. Downstairs, a former kitchen has been transformed into a testing room, trading eel preparation with eye examination.
Regretfully, hot and jellied eels are not available as advertised. We recommend F. Cooke's newest establishment in Chelmsford.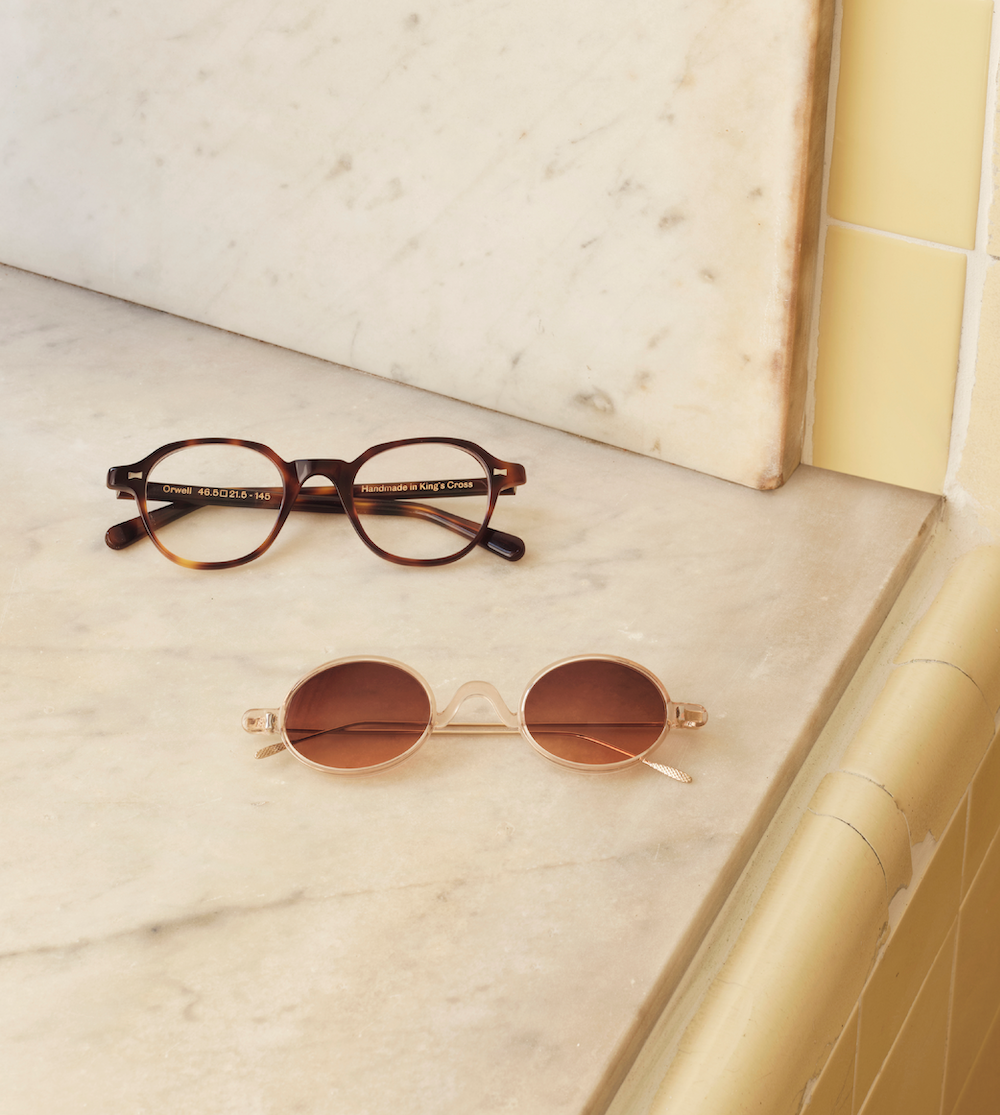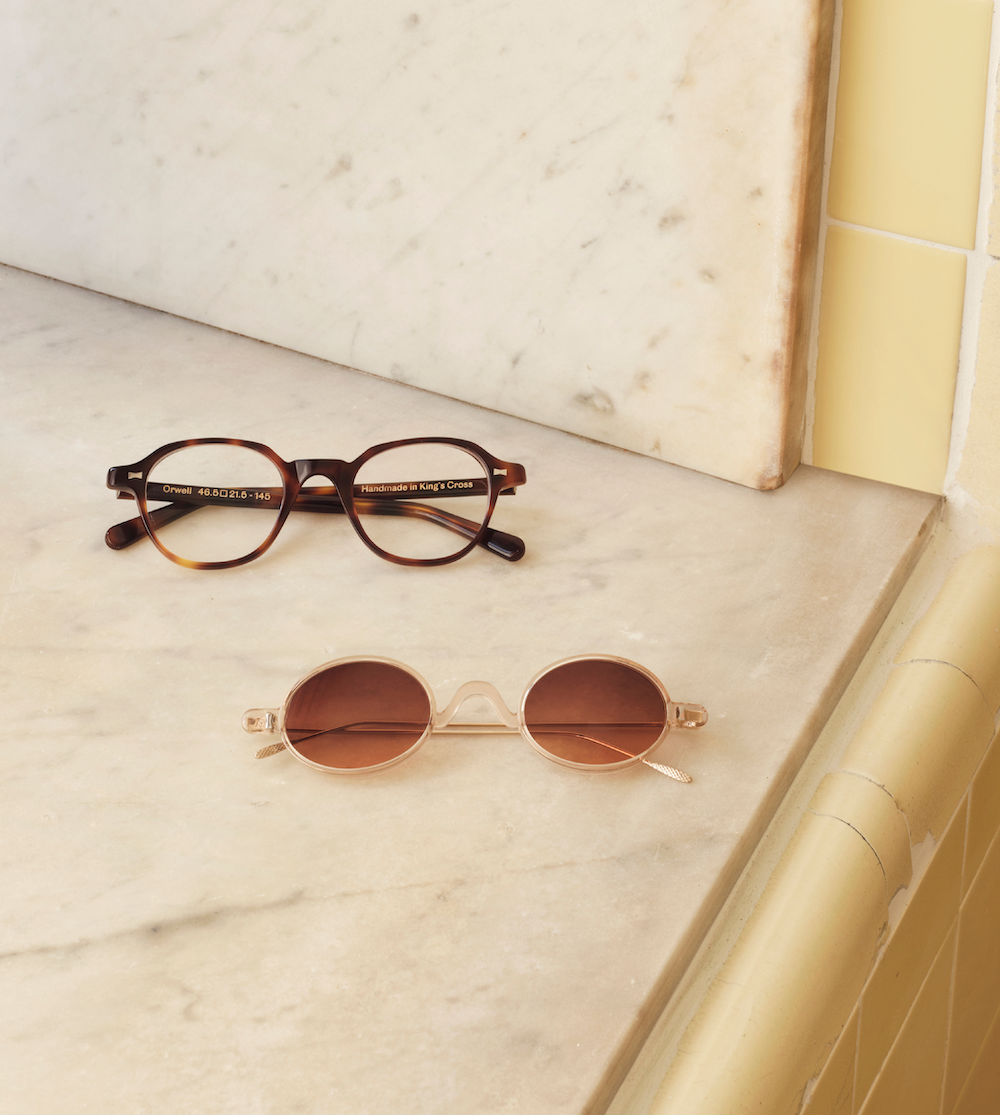 The Broadway Market Collection
A pair of bespoke silhouettes available exclusively from Cubitts Broadway Market.

Cooke takes notes from spectacle design during F. Cooke's 1860s origins, drawing on hexagonal spectacles imported from a pre Civil War United States. Modern additions of beta titanium temples and a crank bridge bring this old fashioned design into the present.

Orwell is based on a design worn by former Broadway Market local George Orwell, an erstwhile regular at the nearby Dove pub. In the early 20th Century, the pub was known as a meeting place for prominent left wing intellectuals, also including Lenin's wife Nadezhda Krupskaya, and the poet Dylan Thomas. The frame is a deep rounded square shape, with thin temples.