Eye exams
Comprehensive eye examinations in a Cubitts store.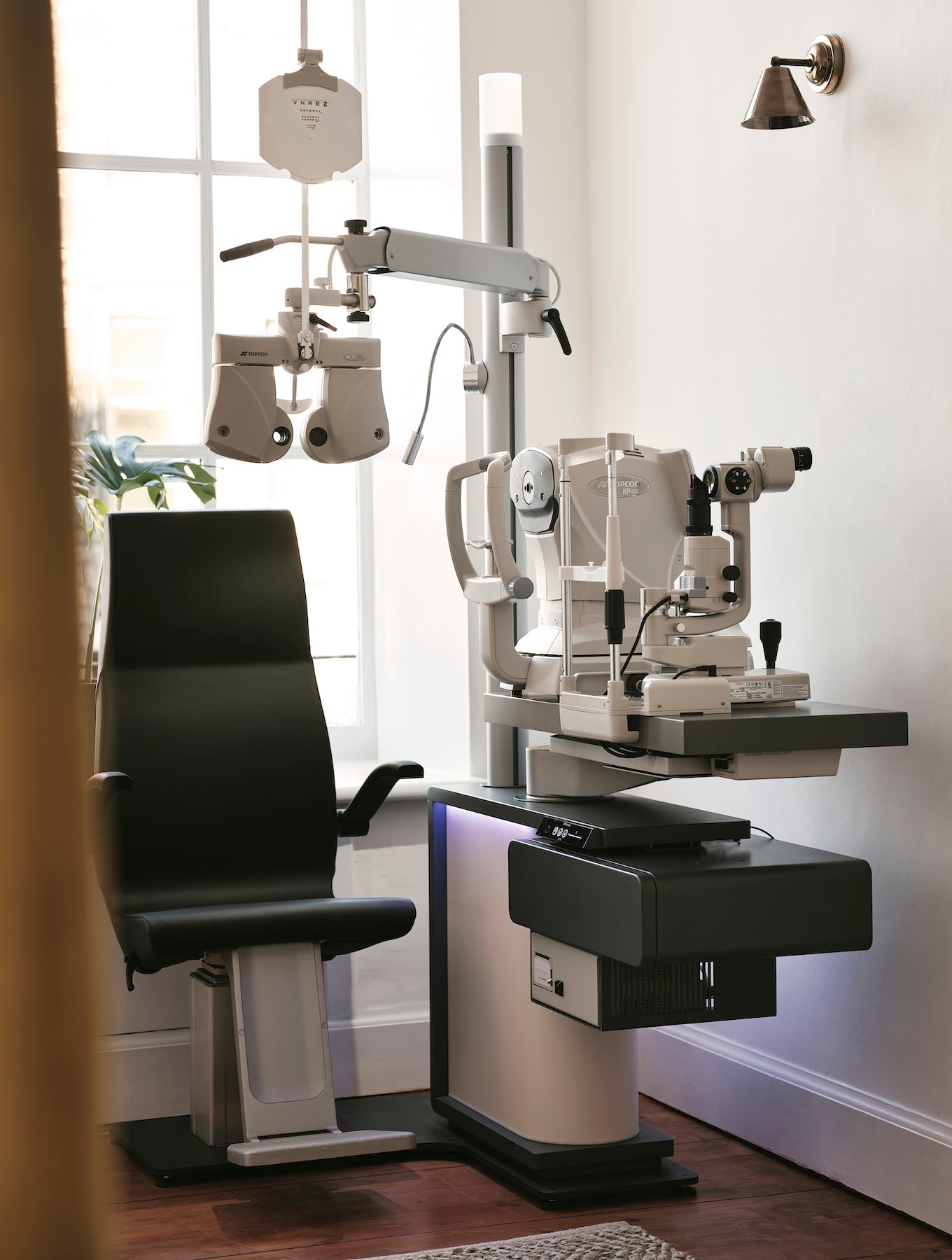 Services
Our eye exams are only available at our UK stores.

Routine examination - £40
Enhanced OCT eye examinations - £65

Please note that all OCT examinations also include a routine eye exam.

Eye exams available for those aged 16 or older. We do not provide exams under the NHS or contact lens checks.

See our guidance on wheelchair accessibility for examination rooms.
Eye exams vary, depending on where you go. Our eye exams are about much more than just checking your prescription.
They are an essential way to detect even the slightest changes to your eye health, and can detect other systemic health issues such as diabetes and high blood pressure before there are any symptoms.

You should have your eyes examined at least once every two years - even if there's no change in your vision.
We don't believe there's truly such thing as a 'free' eye test. But there is such a thing as a better eye examination. Our eye exams last 40-60 minutes. All information explained, jargon free.

Our optometrists are experts in examining eyes. They are not sales people, so will never, ever, try to sell you anything.
Each eye examination is tailored for each individual patient. Your lifestyle, profession, activity level, medical history and any eye health issues are all considered by our experienced optometrists during the consultation.
Beyond eyesight, there are tests for pressure, visual acuity and retinal health. Thriving eyes in other words. All our eye exams include taking retinal photographs - visual records of the ophthalmoscopic appearance of your retinae.

Should you care to (and everyone over the age of 25 should…) you can also opt for our 60 minute Enhanced Optical Coherence Tomography eye examination. That's mapping, measuring and producing 3D images of your optic nerves and all ten layers of your retinae. OCT is all about predicting conditions in the future. For example, OCT can spot glaucoma four years earlier than a standard retinal examination or photography. Available in Hampstead, Spitalfields, Borough and Edinburgh New Town.
The real voyage of discovery consists, not in seeking new landscapes, but in having new eyes.