Opening hours
Monday - 10am-7pm
Tuesday - 10am-7pm
Wednesday - 10am-7pm
Thursday - 10am-7pm
Friday - 10am-7pm
Saturday 10am-7pm
Sunday - 12pm-6pm
Address
37 Marshall Street,
Soho,
London,
W1F 7EZ
Services
Routine exam
Frame repairs and adjustments
Lens changes
Bespoke services
Not wheelchair accessible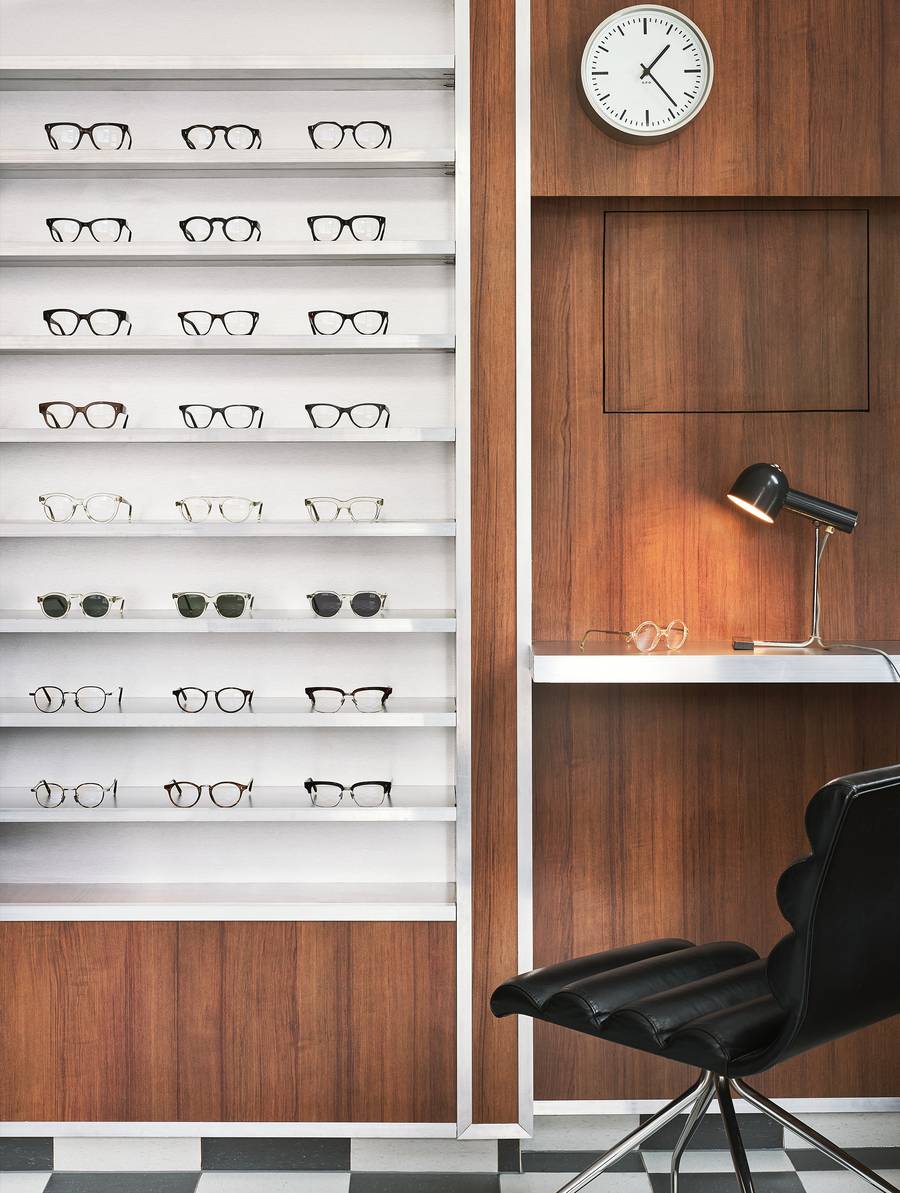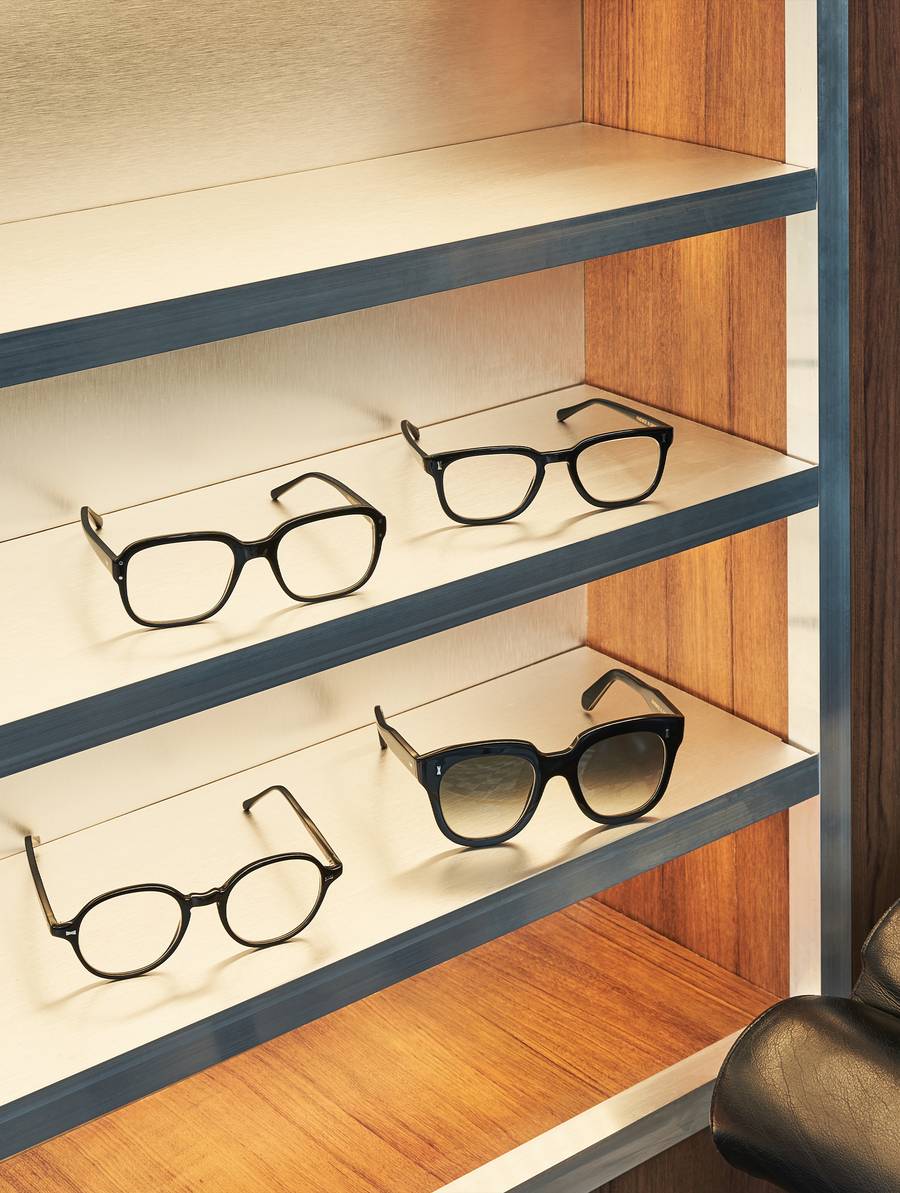 The design of our very first store is inspired by the Soho 'milk bars' - vibrant meeting places that were central to youth culture in the 1930s, before reaching their mid-century pomp in the 50s.
The design includes a chequered vinyl floor, wood panelled walls, and brushed aluminium details, referencing the adult video booths of the 1950s. A neon 'Peepers Show' sign ushers visitors downstairs to the waiting room, which has been reimagined as a basement boudoir, complete with velour curtain and mood lighting.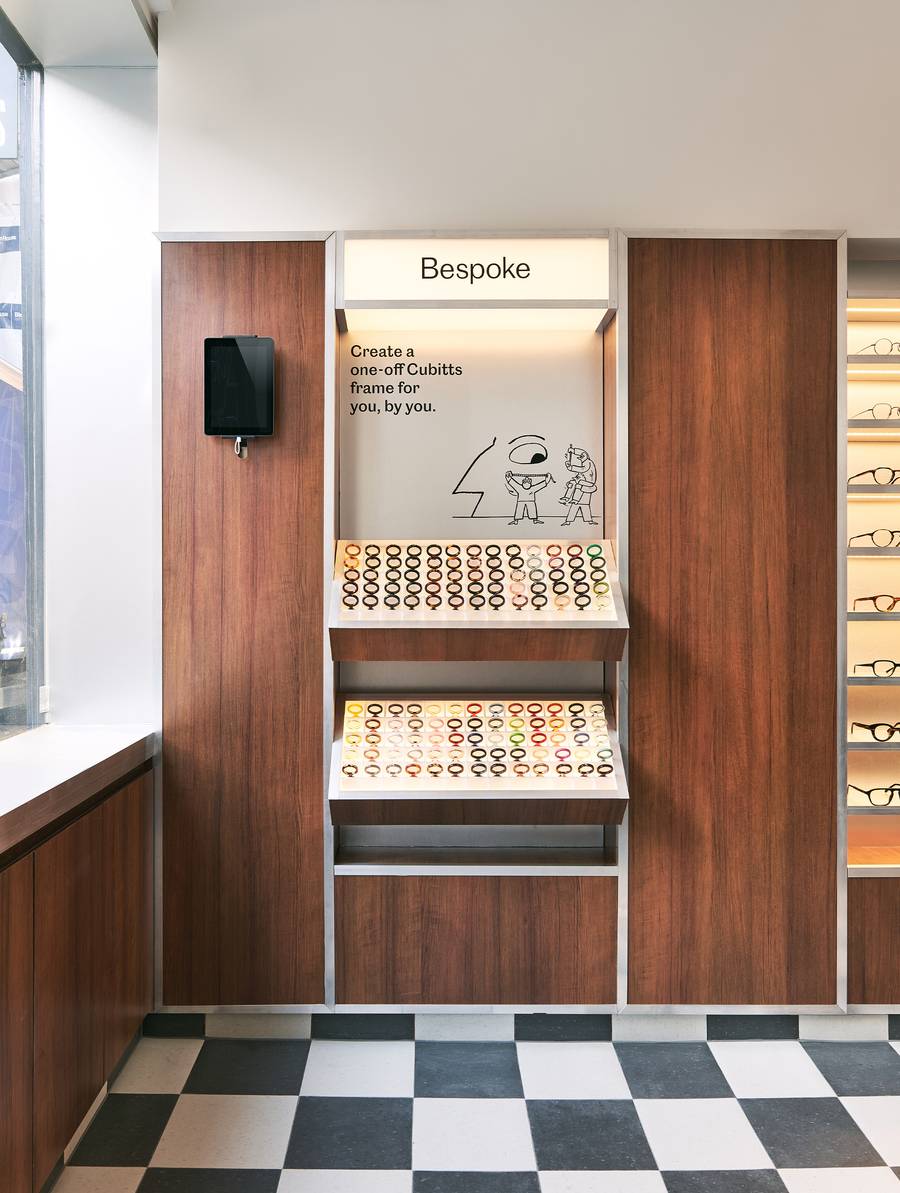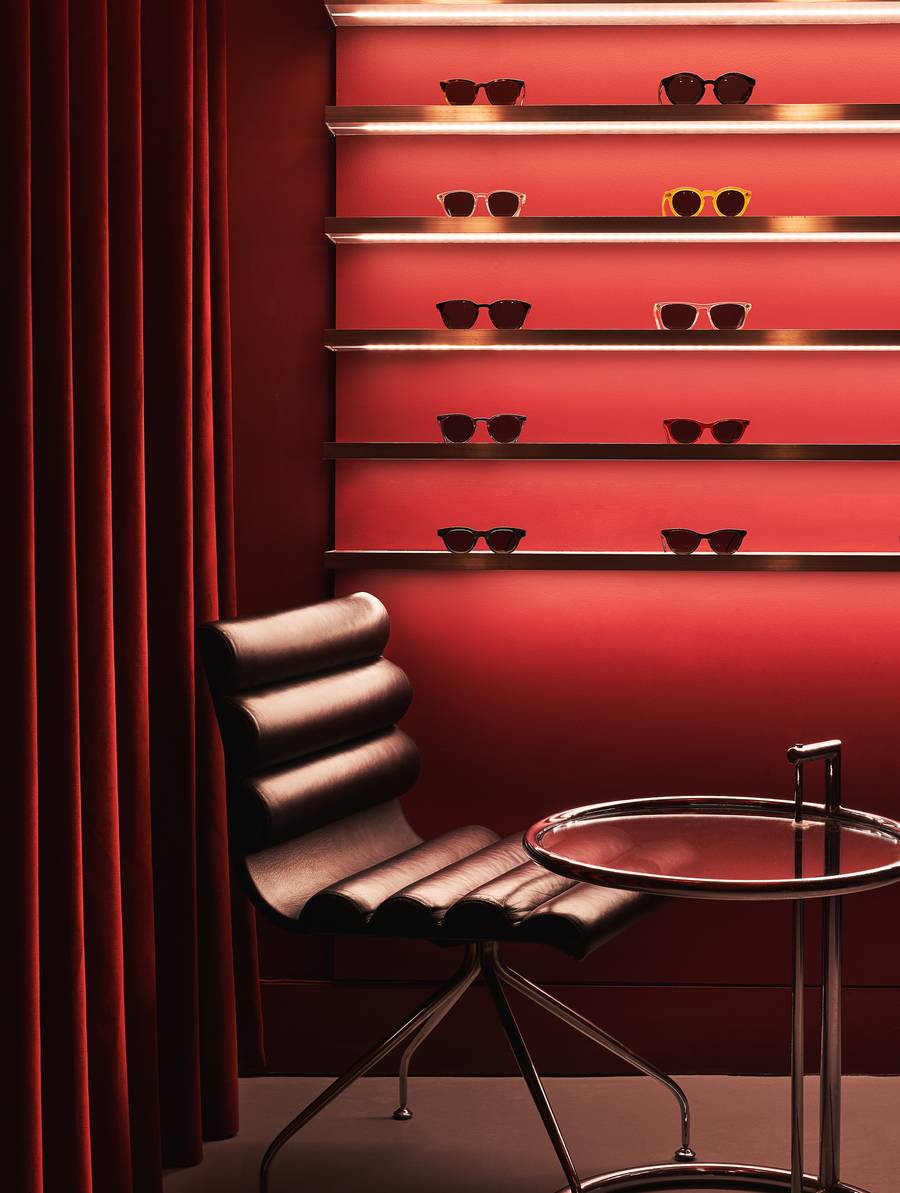 Our stores have their own collection of bespoke, made-to-order frames, offered in 140 acetate colours or ethically-sourced water buffalo horn. Available exclusively at this location is The Soho Collection, a collection of four silhouettes inspired by and named after the surrounding streets and interesting persons including Compton a frame designed for Colin Henry Wilson, author of 'Adrift in Soho'.