Services
Routine exam
Frame repairs and adjustments
Lens changes
Bespoke services
Not wheelchair accessible
Opening hours
Monday - Friday 10am-7pm
Saturday - 10am - 6pm
Sunday - 12pm-6pm

Christmas opening hours:

Christmas Eve: 11am - 4pm
Chsirtmas Day: Closed
Boxing Day: Closed
New Years Eve: 11am - 5pm
New Years Day: Closed
Address
37 Marshall Street,
Soho,
London,
W1F 7EZ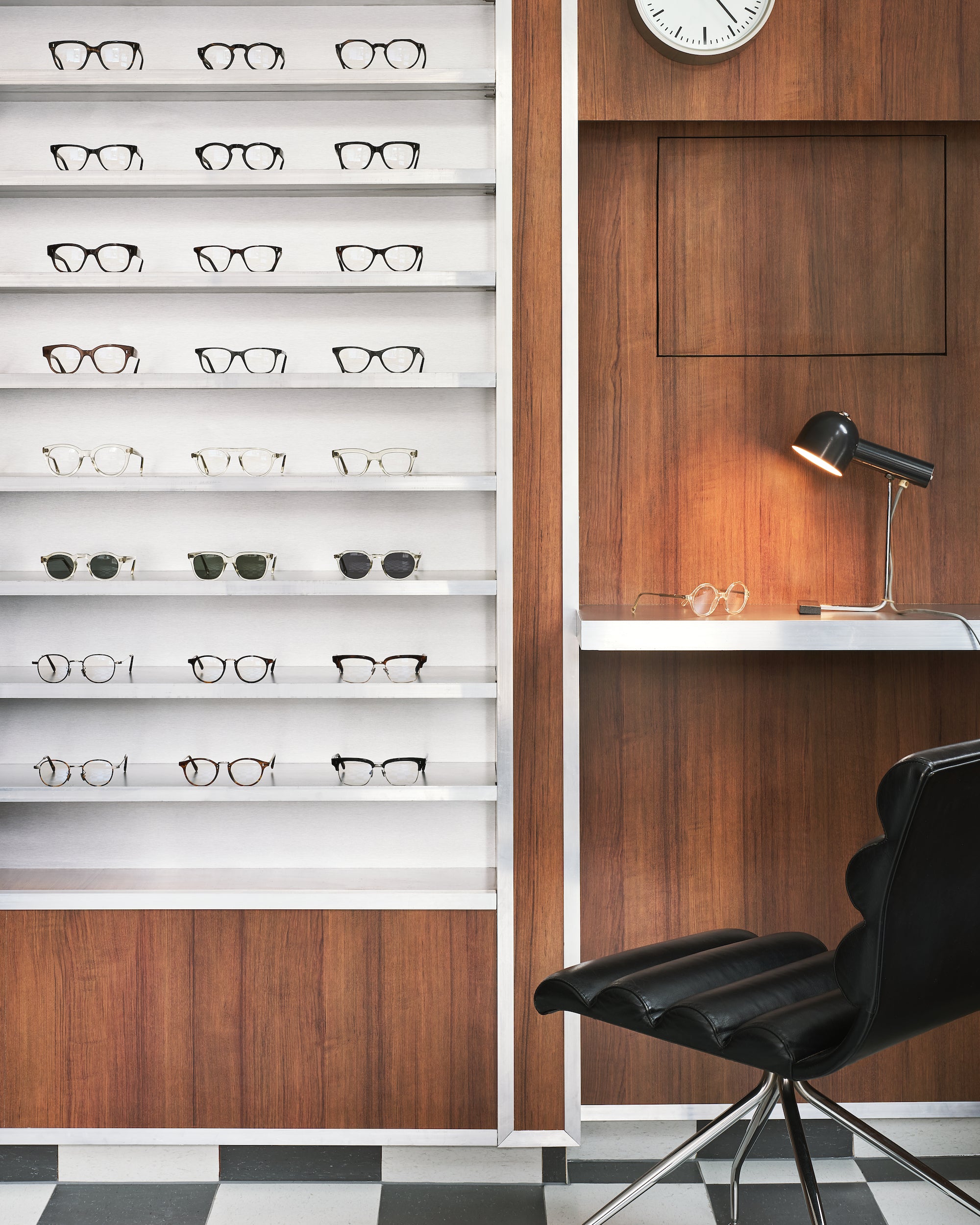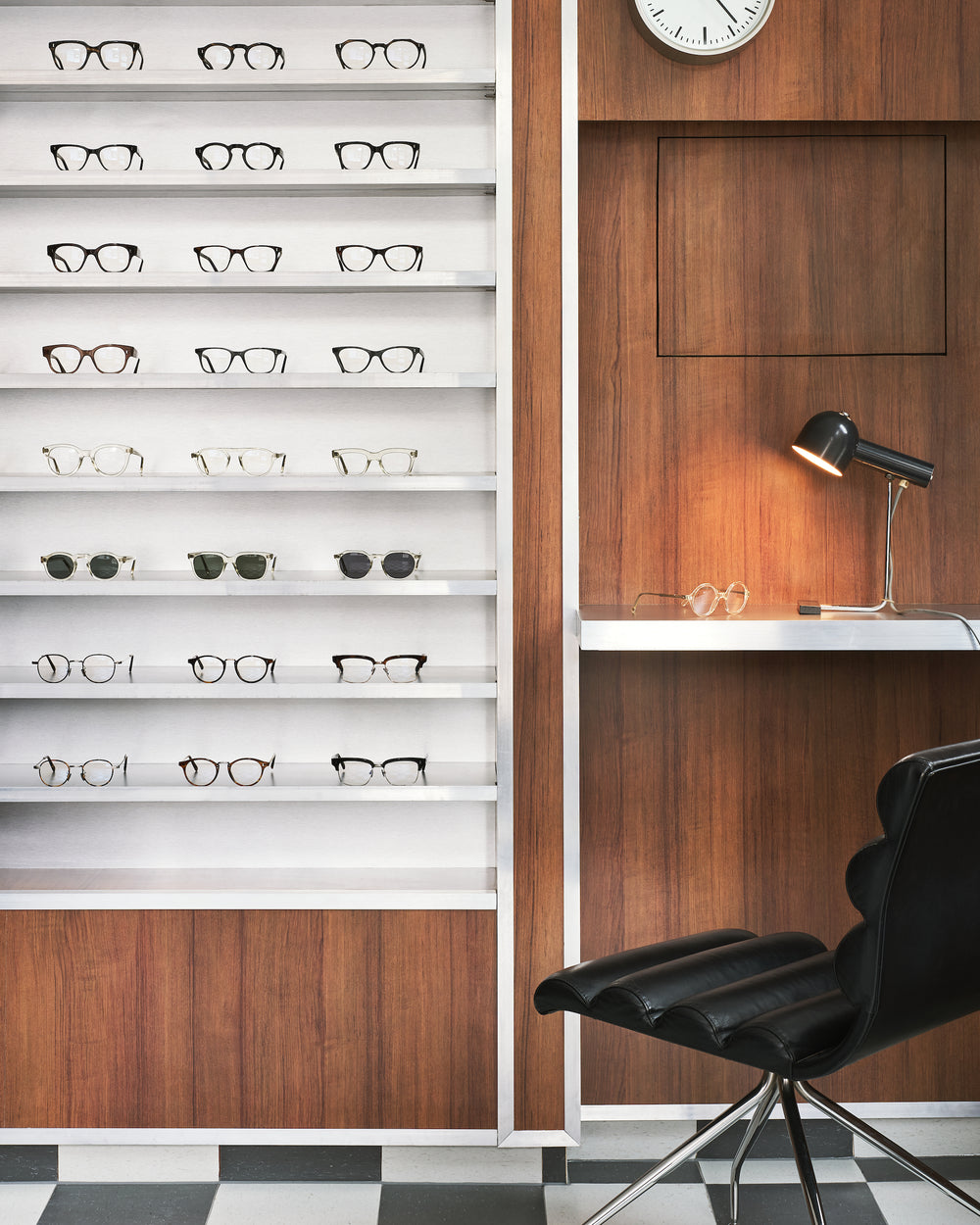 Welcome to the Peepers Show.
Cubitts' very first store is a 19th century shopfront on the corner of the historic Ganton and Marshall Streets, designed in homage to Soho's colourful past. A neon 'EYES EYES EYES' sign lets patrons know they're in the right place.
Inside, we've taken design cues from Soho 'milk bars', vibrant meeting places that were central to youth culture in the 1930s, before reaching their mid-century pomp in the 50s. The store makes reference to notable examples like Sunshine, Moo Cow, and Moka Ris, with lightbox signage integrated into the metal-trim cladding, and a black and white chequered vinyl floor.

Wood panelled walls and brushed aluminium details reference adult film booths of the 1950s, while a neon 'Peepers Show' sign ushers visitors to the downstairs waiting room, reimagined as a basement boudoir with velour curtains and red mood lighting.
An antique Caori cocktail table designed by Vico Magistretti in 1961 serves as a focal point on the ground floor. Featuring a brushed aluminium tabletop and several concealed compartments for records and magazines, it has been adapted for spectacle display. The store also features a desk lamp by the Czech designer Josef Hurka in the 1960s for the manufacturer Napako, and an Eileen Gray E-1207 coffee table.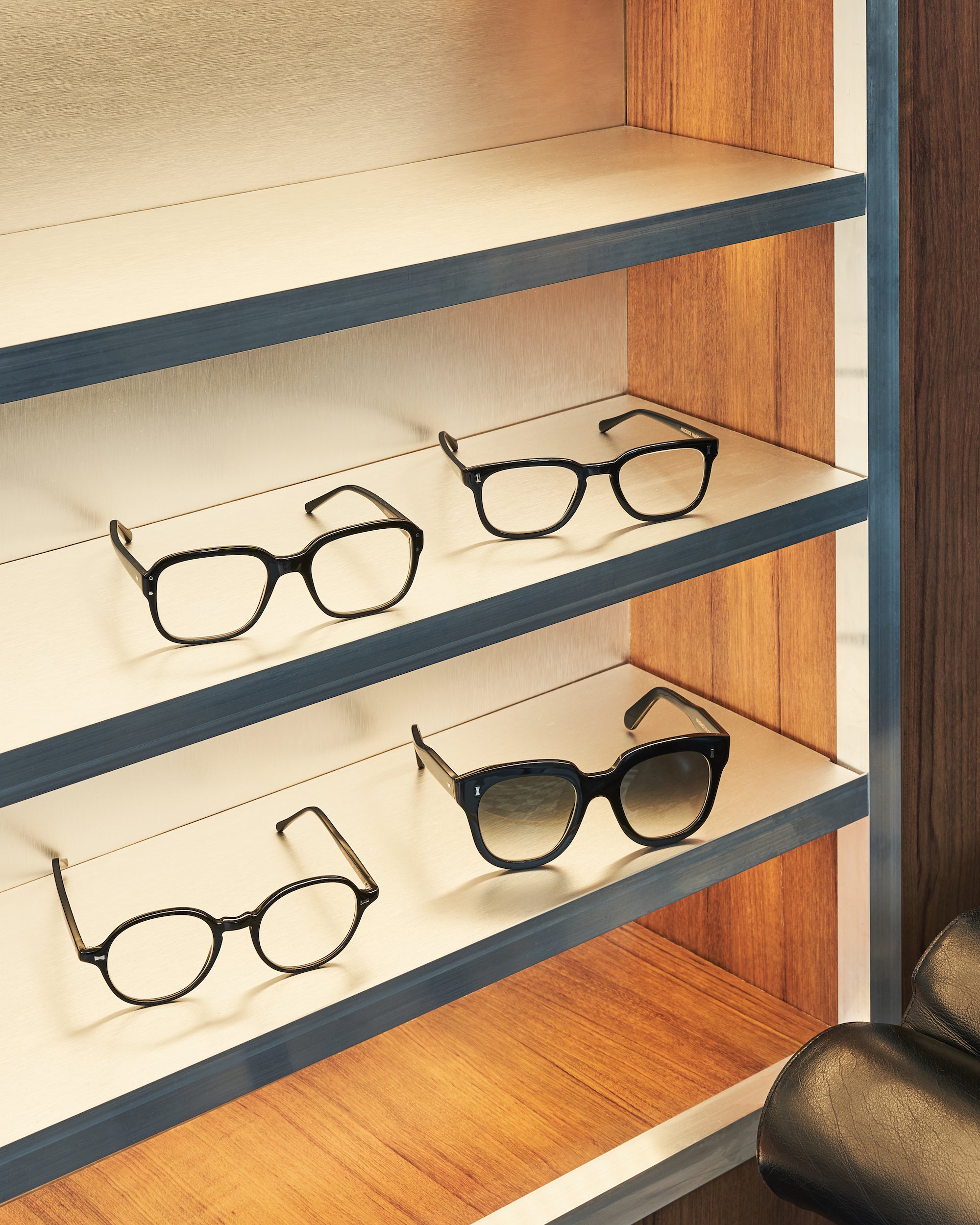 Bespoke at Cubitts Cheapside.
Four frame silhouettes are available exclusively to Cubitts Soho, drawing on the area's rich history. Silhouettes based on those worn by Soho locals Colin Wilson and Eric Clapton, one drawing on the infamous Colony Room that once occupied Dean Street, and a 'television-set' frame paying homage to the first demonstration of John Logie-Baird's invention on Frith Street.

Each frame is available in store through our Bespoke service, made to measure from a choice of over 130 colours.