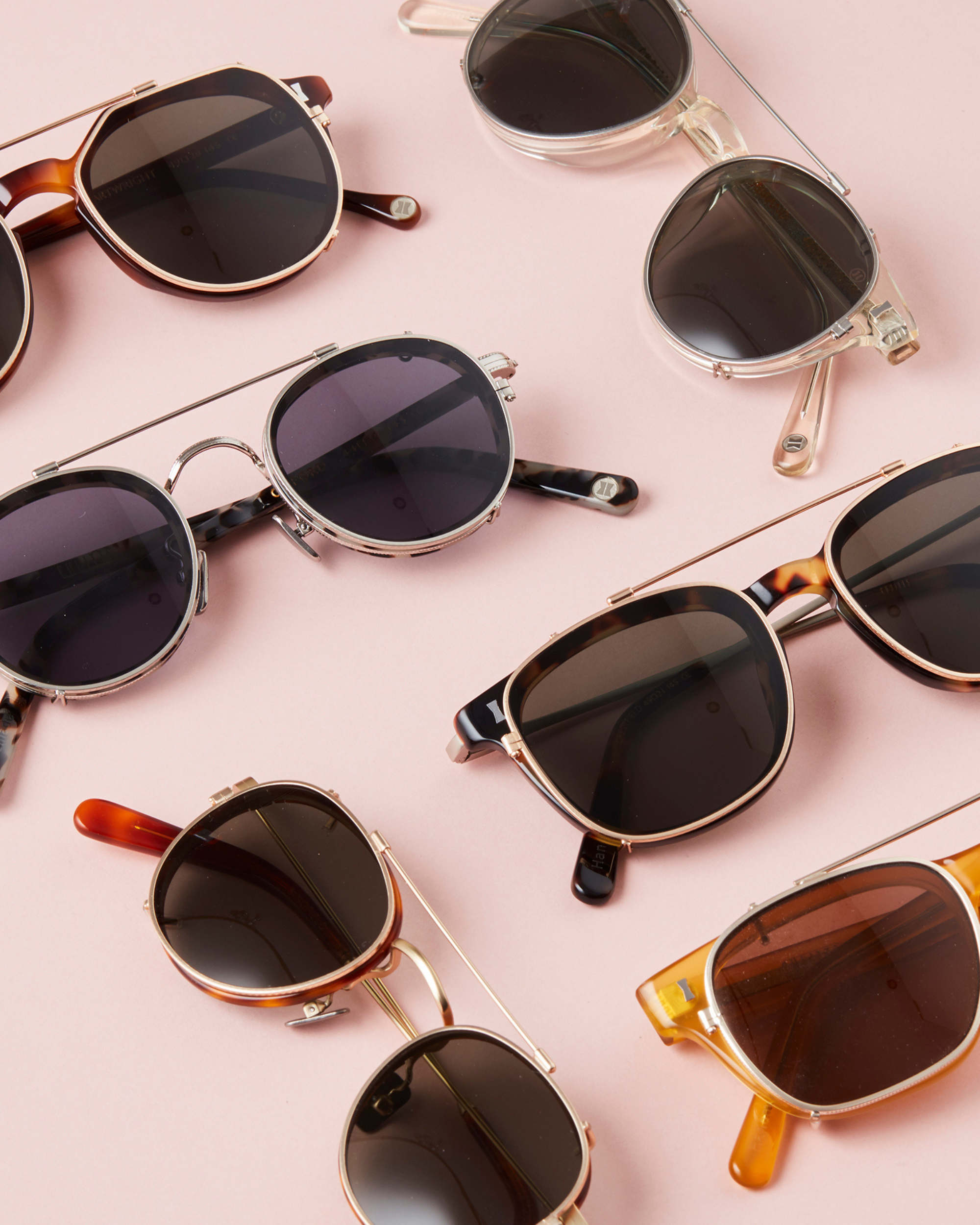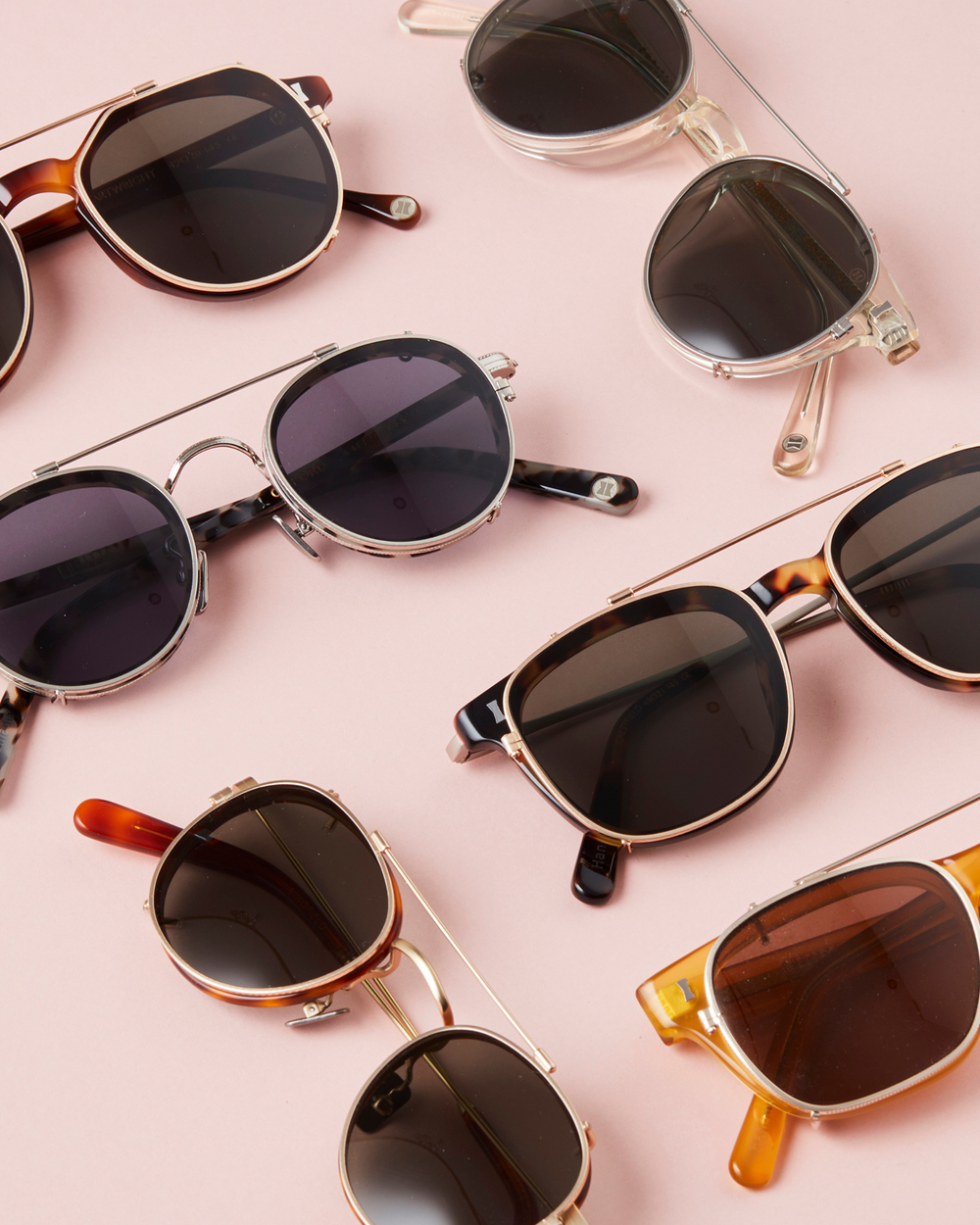 Clip-on sunglasses
Turning spectacles into sunglasses, like water into wine.
All the protection of a pair of sunglasses, without having to swap away your spectacles.
Crafted in strong and flexible stainless steel.
Fitted to individual frames, ensuring ample coverage and a seamless appearance.
Ion plated in gold or silver.
The subtlest of ornamentation in an exquisitely filigreed rim.
Loop hooks that provide a snug grip.
Fitted with ZEISS precision UV400 sun lenses to protect from the sun's rays.
Comes with a splendidly slender microfibre-lined aluminium case.
There's nothing like the feeling of stepping into the blaring sunlight and shielding your eyes from the rays with a satisfying *click*. The feeling of jealous un-clipped gazes upon you as you venture boldly into the sun. You versatile rapscallion you.

A wide range of Cubitts frames come with clip-ons. The clip-on is the cherry on the top of the excitement at a new spectacle acquisition.
I fought the sun, armed only with my clip-ons. Real David and Goliath stuff.
Mastering the clip-on, that spectacle chameleon.
Wearing your spectacles, take your clip-ons in hand.
Flexing the clip-ons outwards (don't worry, they won't break), bring them towards your frame so they are sitting against the front of it.
Relax the clip-ons back to their original state. Their hooks will 'clip on' and sit securely on the front of your frame.
To remove them, simply repeat these steps in their opposite order.
It's a simple procedure. Soon you'll be able to do it with a single hand, a cocktail in the other, while riding a horse.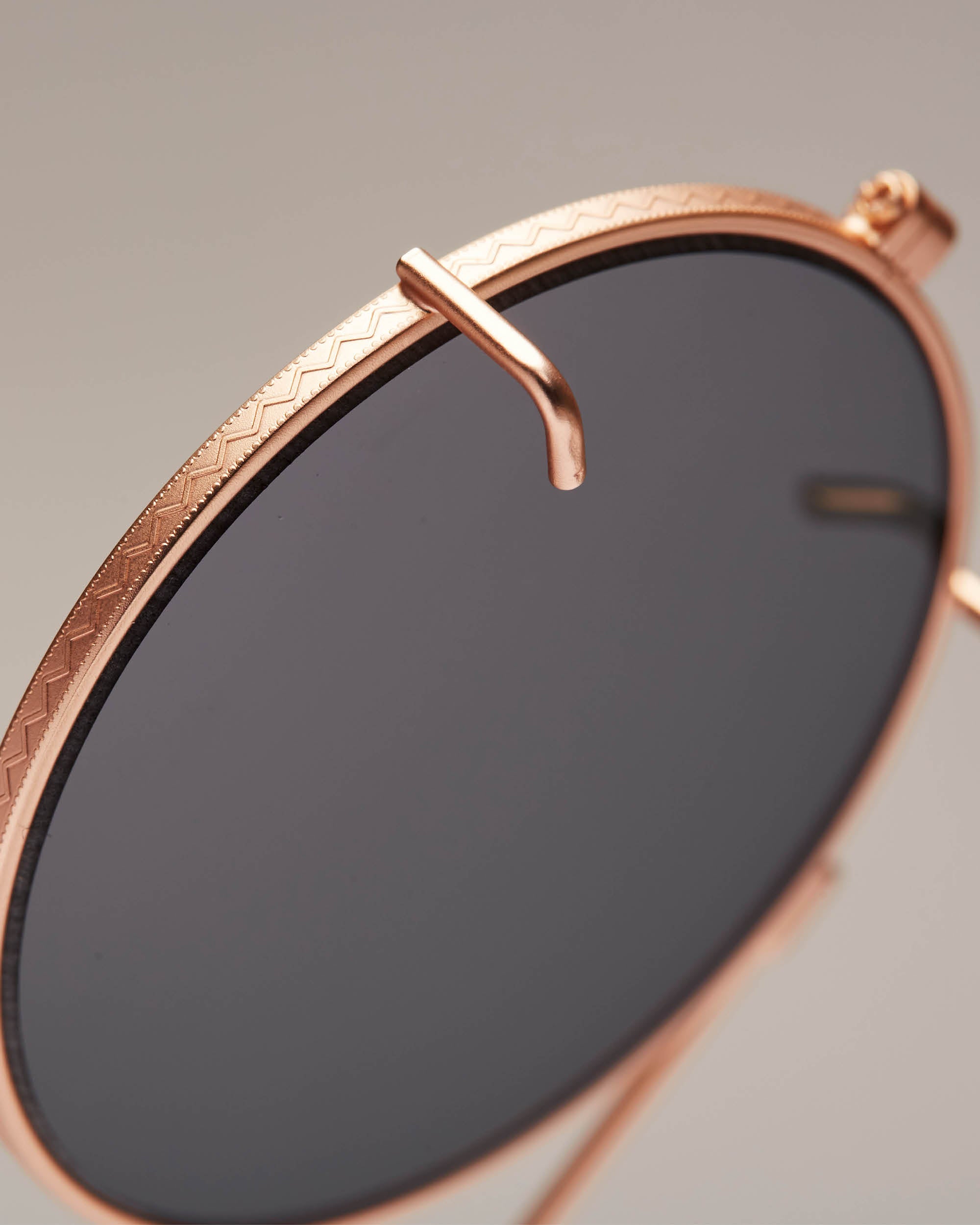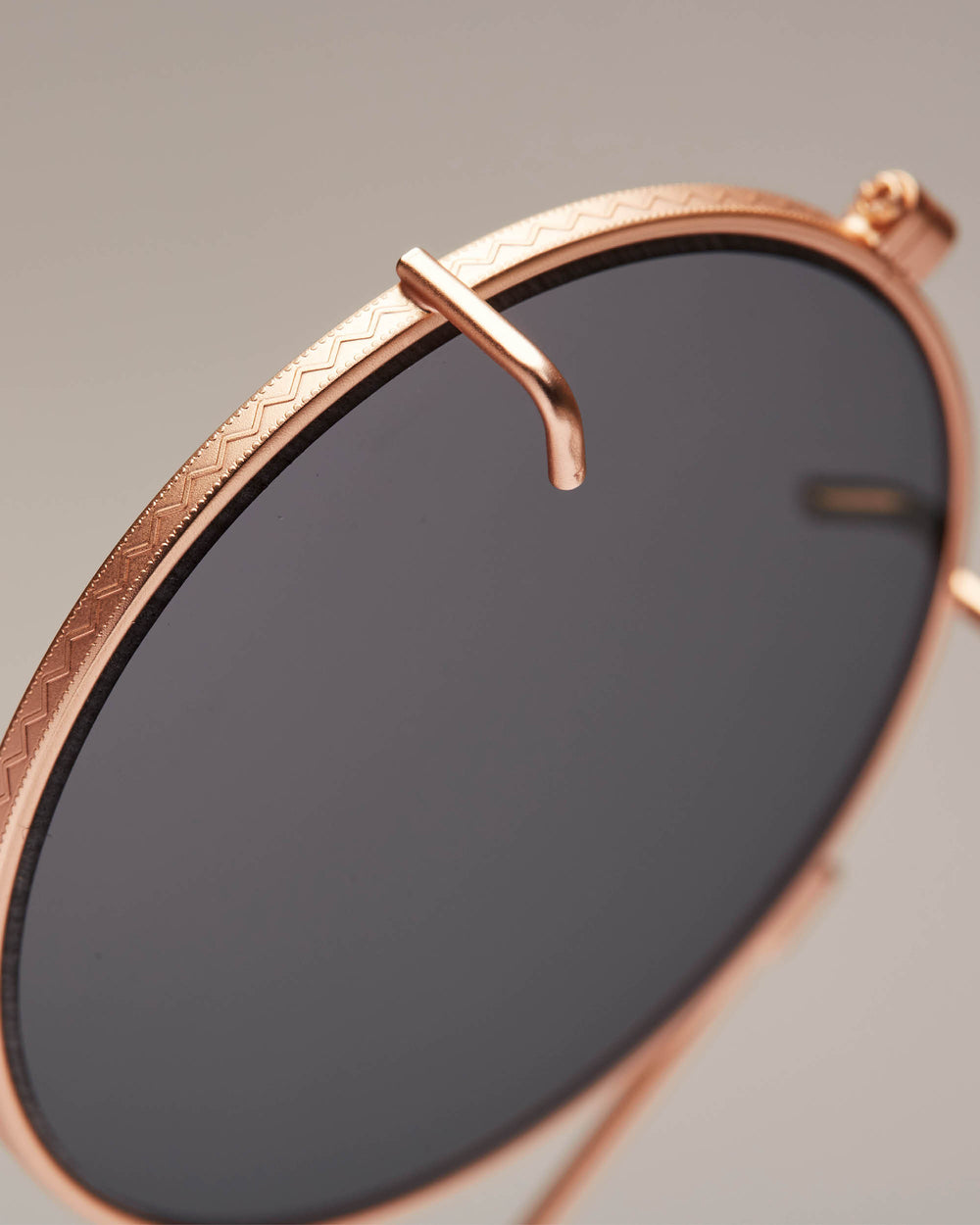 Hold me closer frame enhancer.