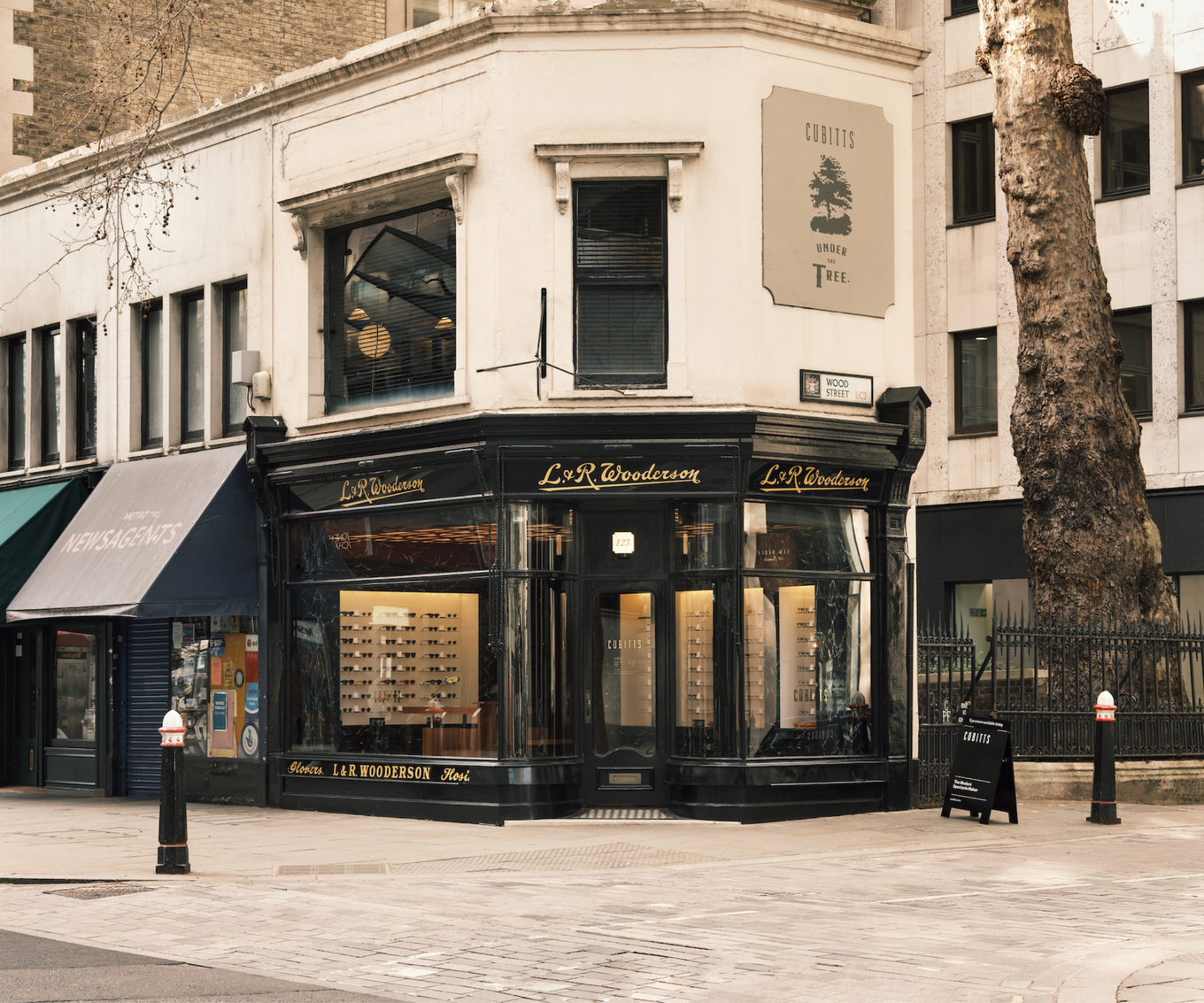 Services
Routine exam
Frame repairs and adjustments
Lens changes
Bespoke services
Wheelchair accessible, excluding eye examination and bespoke consultation rooms
Opening hours
Monday - Friday - 10am-6pm

Christmas opening hours:

Christmas Eve: Closed
Chsirtmas Day: Closed
Boxing Day: Closed
New Years Eve: Closed
New Years Day: Closed
Address
123 Cheapside,
London,
EC2V 6BT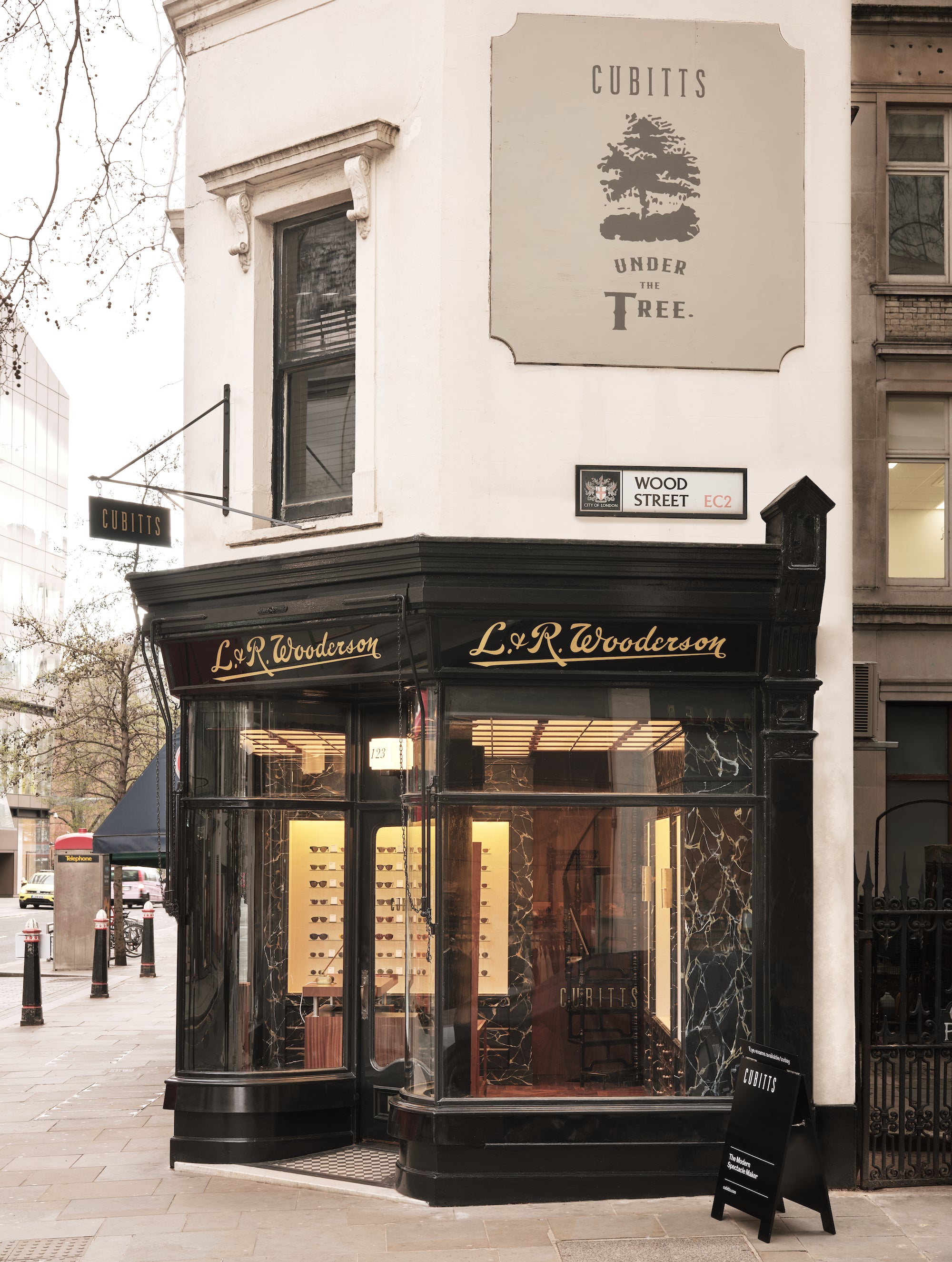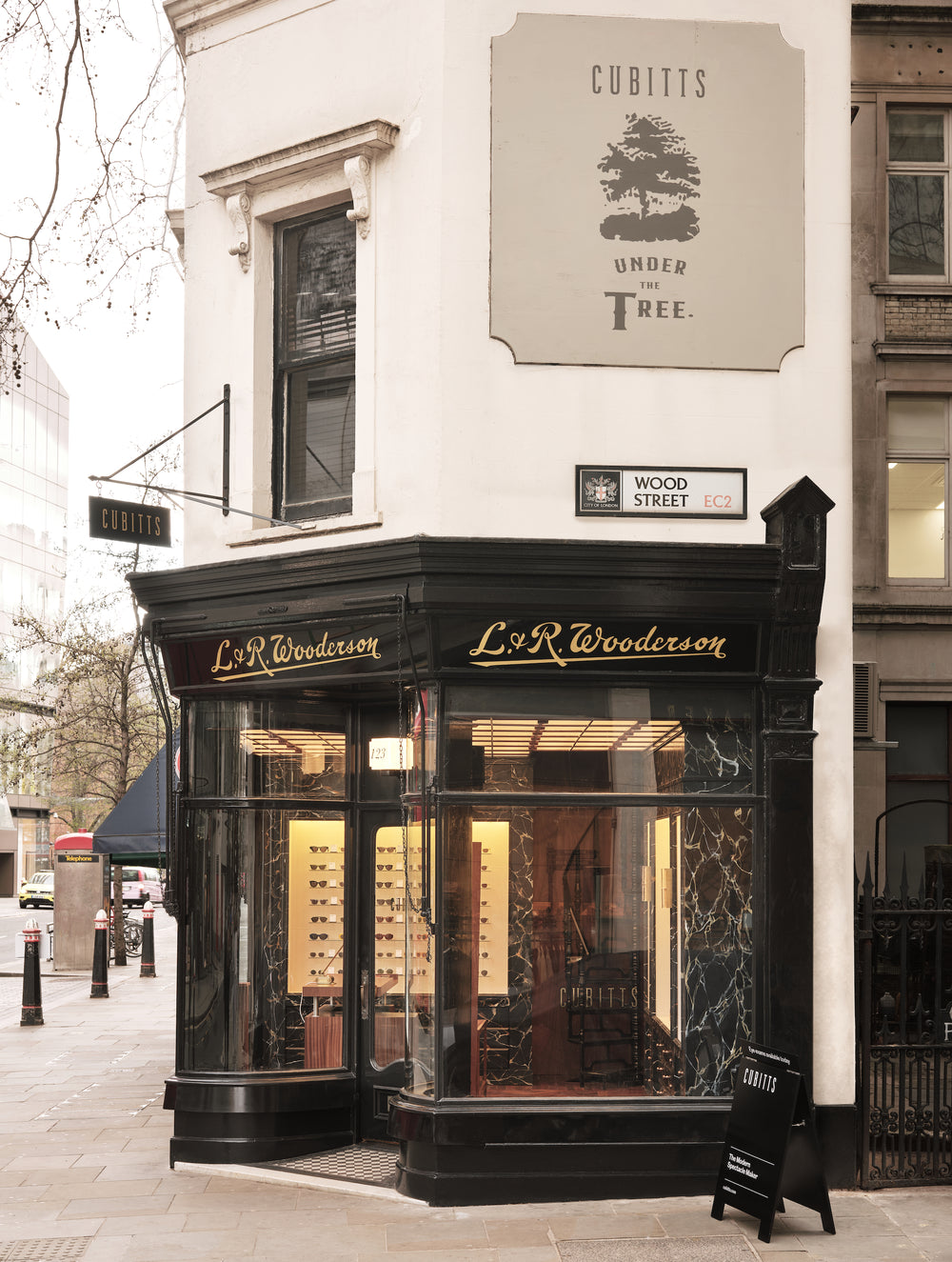 Under the old plane tree.
Our 123 Cheapside store sits in the protective shade of a plane tree thought to be London's oldest, remarked upon by Wordsworth in his poem 'The Reverie of Poor Susan'. It's known as Cubitts 'Under the Tree', a traditional moniker that has been taken by occupants since the mid 19th century, when the striking two storey corner plot was built.
The design pays homage to L&R Wooderson, a bespoke shirtmaker, hosier, and glover who occupied the space for the majority of the 20th century. Wooderson's sign, left hidden and forgotten for decades, is now once again proudly displayed in the store, and reproduced in facsimile on the storefront, casting the former tenant as a spiritual inhabitant.
The interior recasts the classic outfitters through a lens of mid-century modern design, with bespoke display cabinetry, conical glass wall lights, and hand painted marble texturing created by artist Ian Harper. Its parquet flooring is repurposed from a 1930s school in Leicester, with vintage marquetry panels fitted around the newly restored cast iron spiral staircase. The store has been reconstituted in the name of revival, rather than replacement, wearing its history - often literally - on its surface.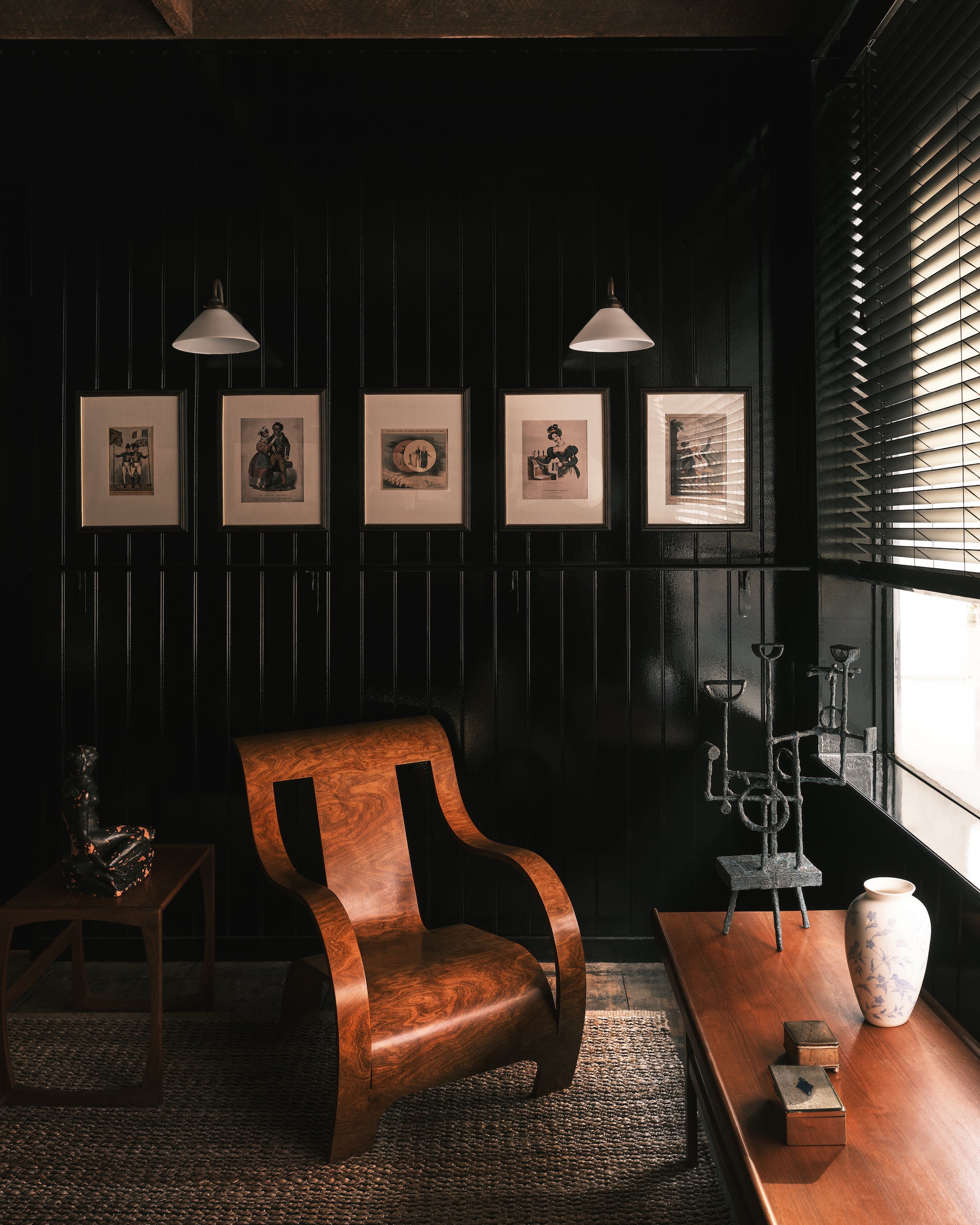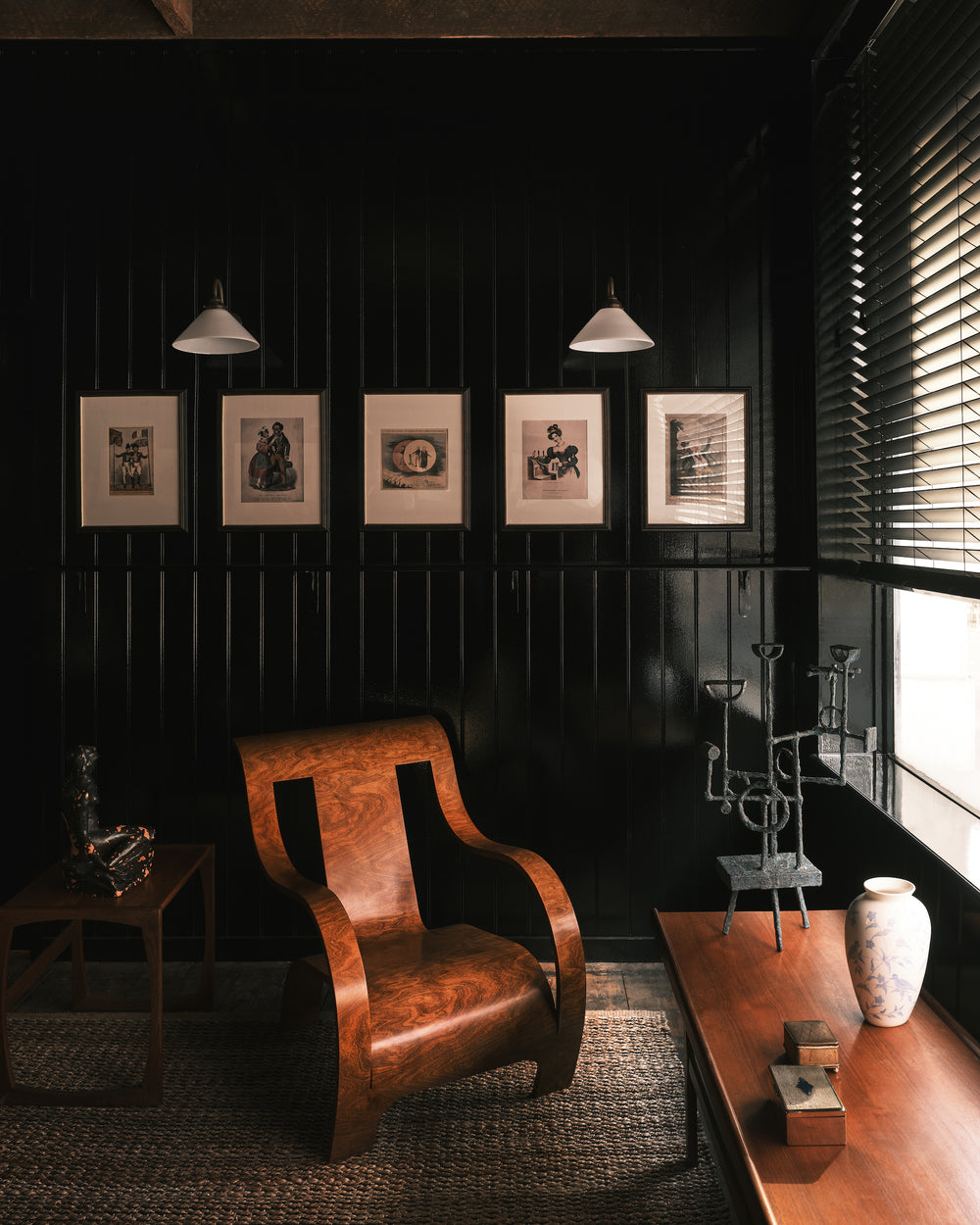 Bespoke at Cubitts Cheapside.
Upstairs, a Bespoke room continues Wooderson's legacy of made-to-measure design, providing a consultation space for frames made in our Kings Cross workshop. The space is adorned with facsimiles of 18th and 19th century satirical prints, a nod to the shop's prior incarnation as the 'Humorous Sporting and Print Shop' of Gabriel Shear Tregear, when the shop windows would have been filled with caricatures and prints.

Two designs are available exclusively to Cheapside: Cannon and Gresham, a pair of bold spectacle frames mimicking the silhouettes of the city.