Services
Routine exam
Frame repairs and adjustments
Lens changes
Bespoke services
Wheelchair accessible, excluding eye examination and bespoke consultation rooms
Opening hours
Monday - Friday - 10am-6pm
Address
123 Cheapside,
London,
EC2V 6BT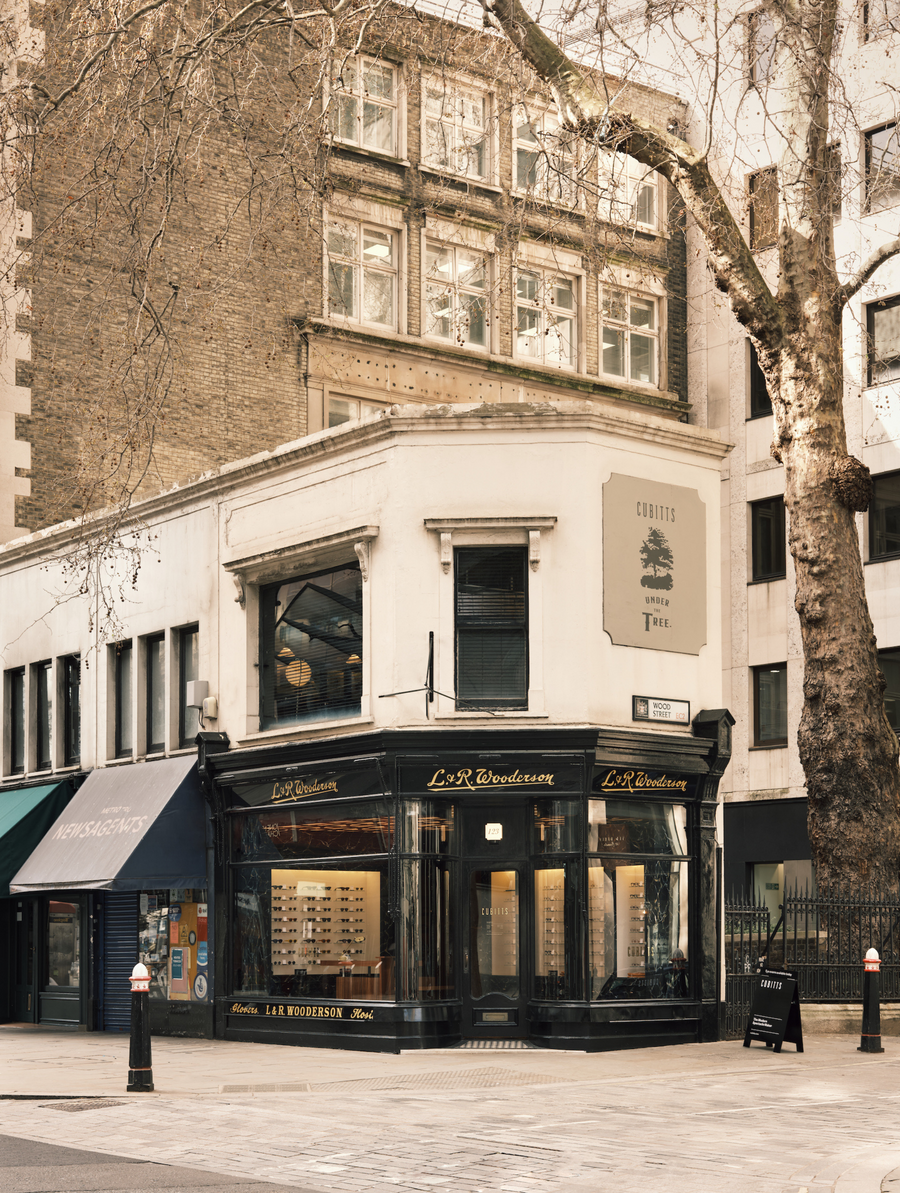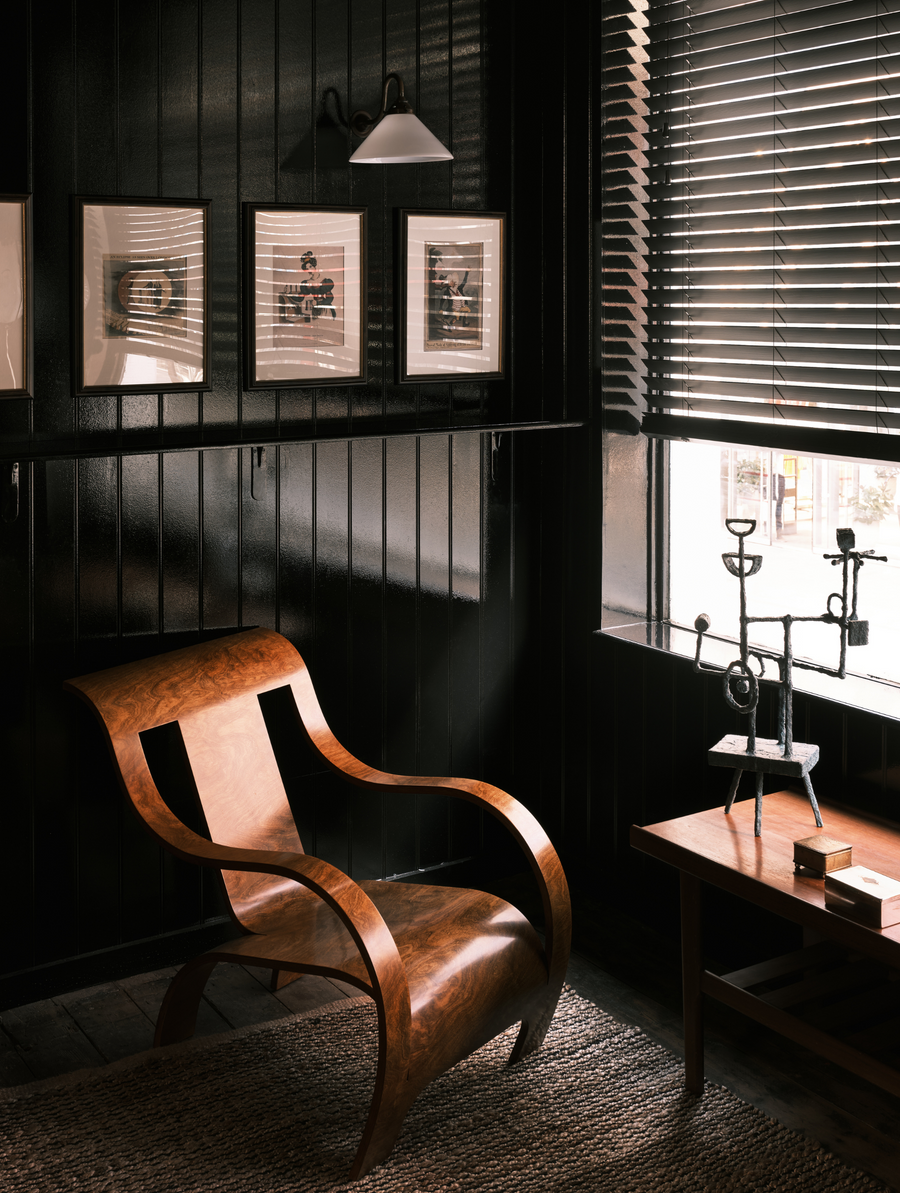 Stood beneath the protective shade of London's oldest plane tree lies 123 Cheapside, The City of London - the latest Cubitts store.
A striking two storey corner plot on the corner of Cheapside and Wood Street, it was rebuilt in the late 19th century, and today surrounded by the skyscrapers of the City, and in the shadows of St Paul's.
The design pays homage to its former occupiers, L & R Wooderson, hosiers, glovers and shirtmakers, who operated from 123 Cheapside for over half a century.
During the refurbishment, we discovered an entire basement, untouched and uncovered for decades. Now fully restored, it houses full Cubitts eye examination facilities, incorporating the latest testing equipment.

Upstairs is our bespoke consultation room, wood clad and with exposed joists, including mid century furniture, and a restored vintage clock from the International Time Recording Co Ltd, London.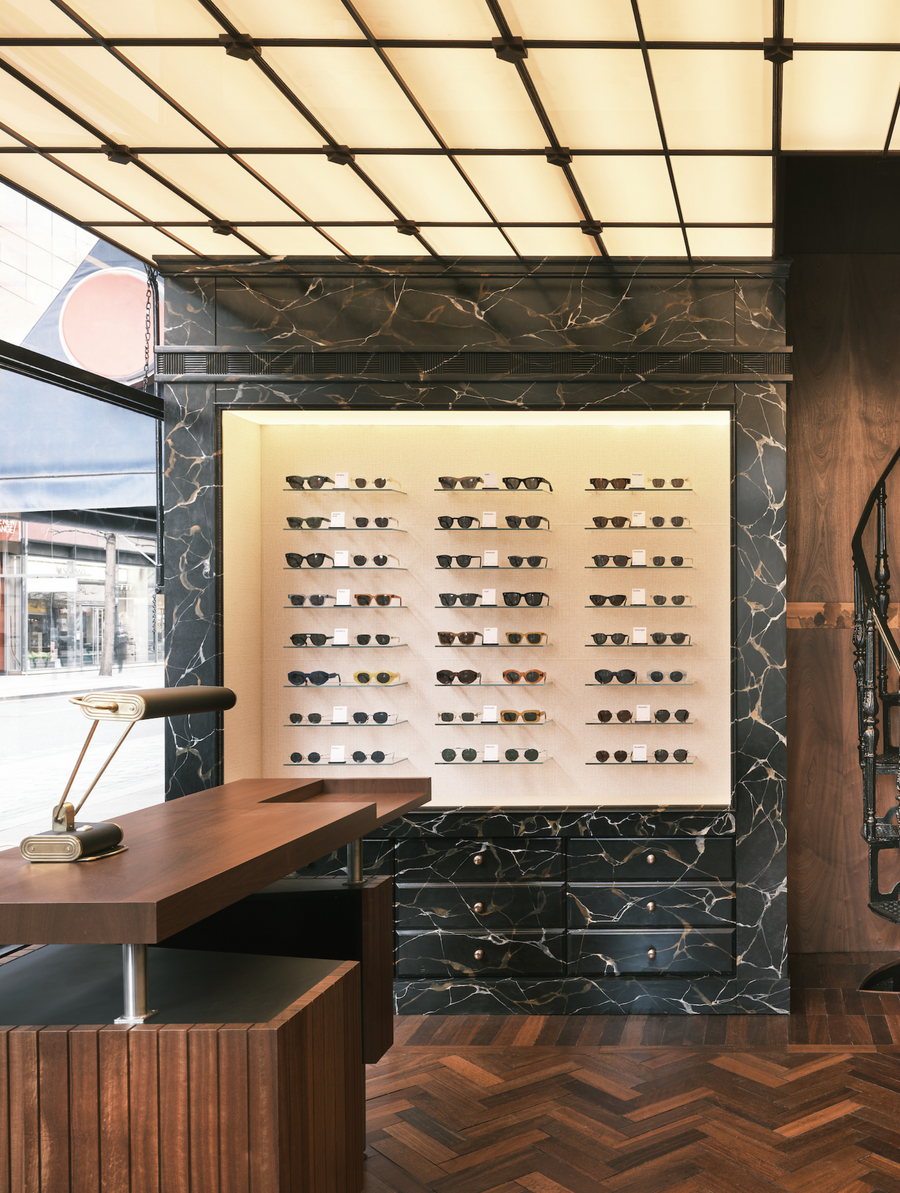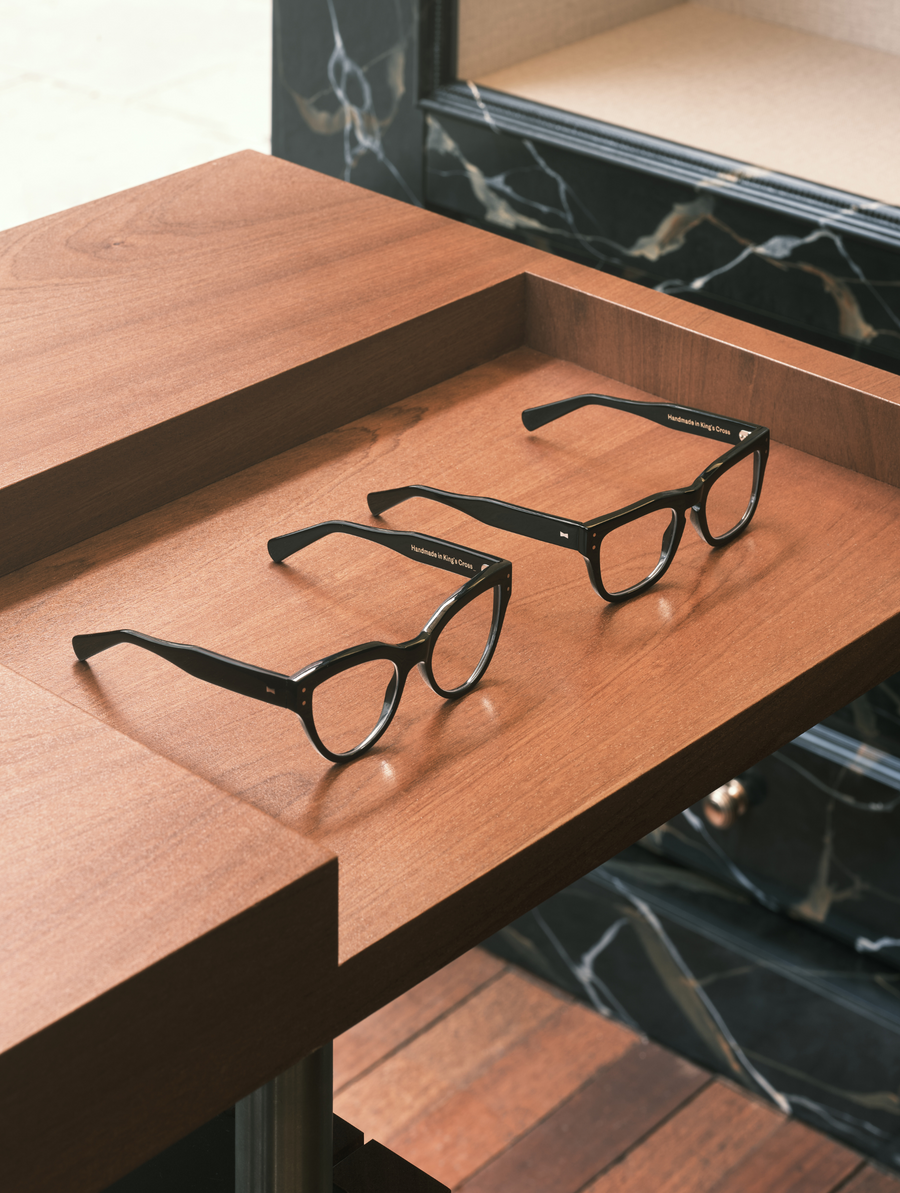 To mark the opening, we have created two exclusive frames, inspired by the spirit of the City. Gresham. Cannon. Bold, self-assured and full of optimism for the future.