Services
Enhanced OCT eye examinations only
Frame repairs and adjustments
Lens changes
Bespoke services
This store is not wheelchair accessible
Opening hours
Monday - Saturday 10am - 6pm
Sunday 11am - 5pm

Christmas opening hours:

Christmas Eve: 11am - 4pm
Chsirtmas Day: Closed
Boxing Day: Closed
New Years Eve: 11am - 5pm
New Years Day: Closed
Address
1 York Place,
Edinburgh,
EH1 3EB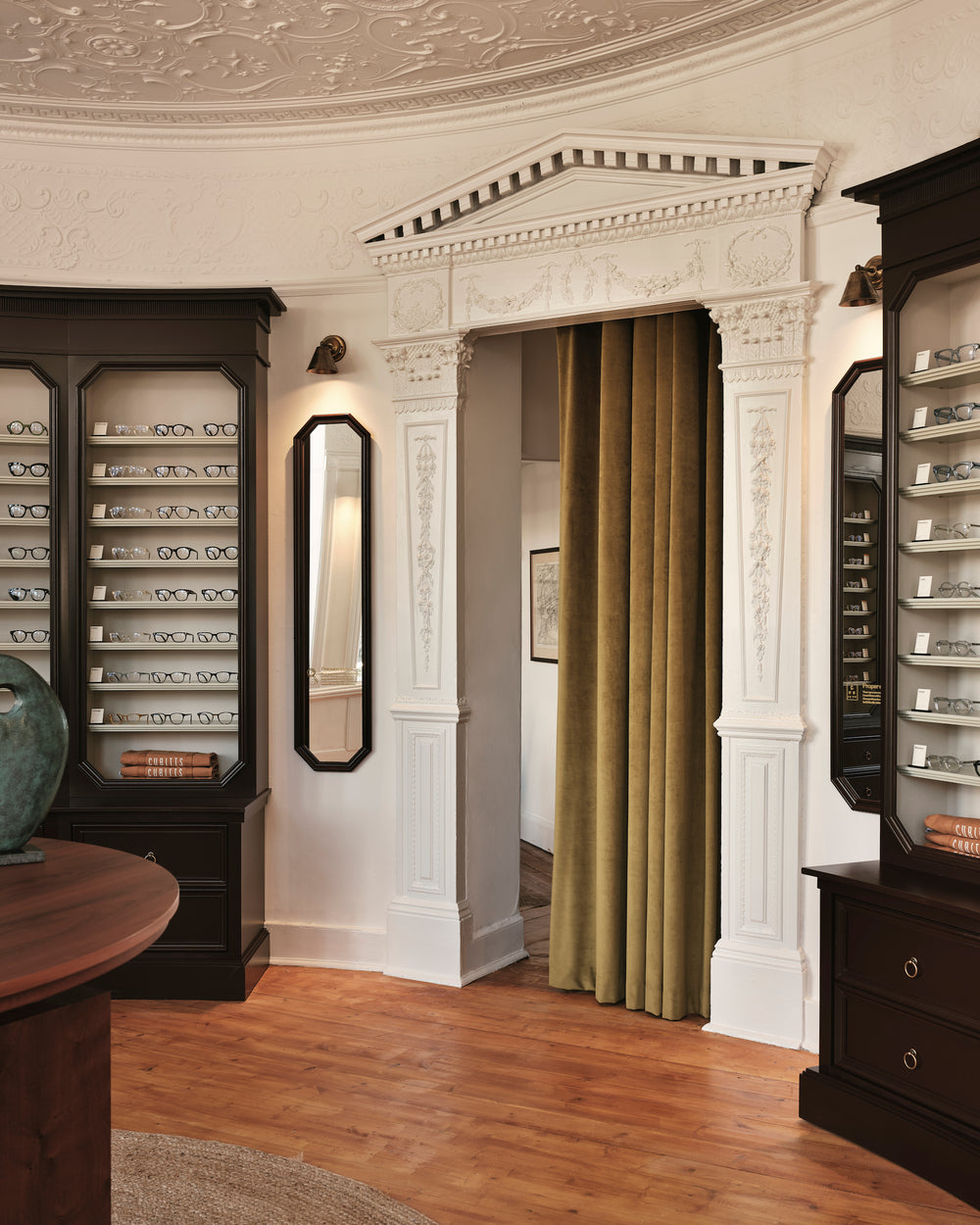 As pretty as a picture gallery.
Our Edinburgh testing site at 1 York Place is a unique 18th century building nestled in the heart of the city's New Town, by Scottish architect David Paton. With intricate plaster moulding and understated display cabinets, it is designed in accordance with the Library and Print Room of the Scottish National Gallery, which sits opposite. Artwork includes David Michie's OBE (1928 – 2015) Pigeons at Waverly Market and on the walls hang original maps and prints of Edinburgh, alongside a selection of vintage Aviemore ceramics.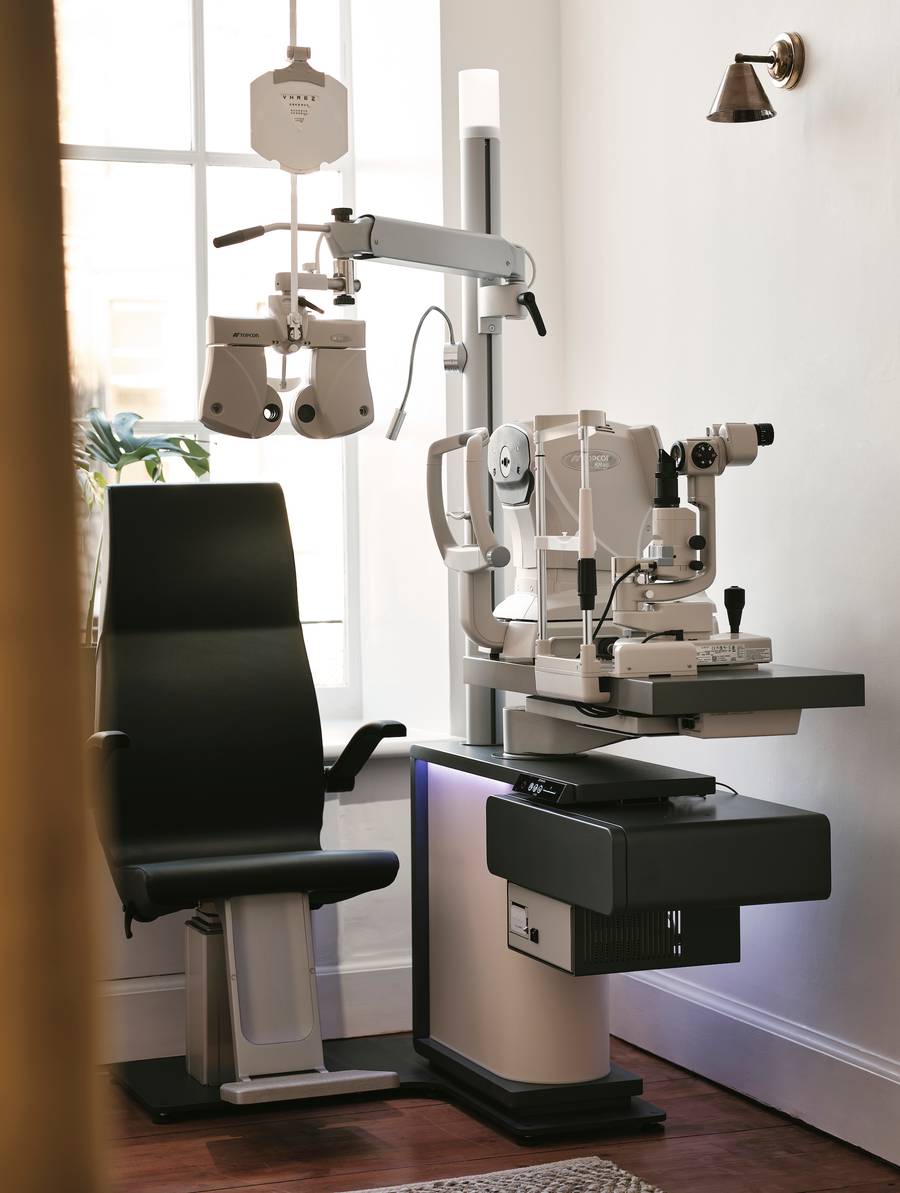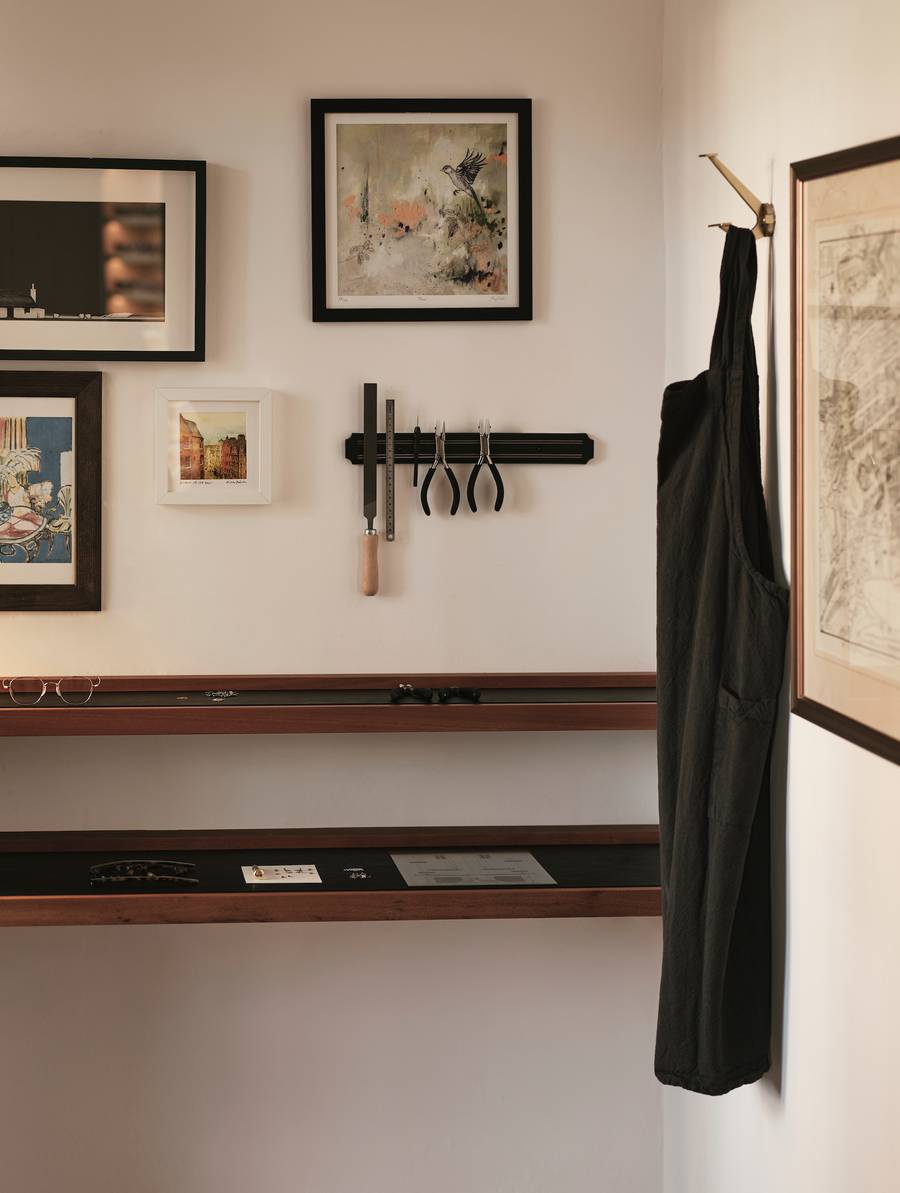 The testing room, too, is a repository of art and beautiful design, the most illustrious of surroundings for an enhanced OCT eye examination. Viewing all ten layers of your eyes, the OCT (Optical Coherence Tomography) is a comprehensive examination that not only tests your sight, but can also detect sight threatening conditions and glaucoma.
We've created two exclusive frames, inspired by our New Town neighbours and the store itself. Anderson, named after Robert Anderson (architect of the Scottish National Portrait Gallery). Featuring Neo-gothic lines, arched shapes and sculptural, chamfered rims. Elder, a bold, round silhouette inspired by the curvature of 1 York Place. Sleek surface details, a graphic connecting bridge and recessed acetate to create a statement. Available through our Bespoke service, exclusively at Cubitts Edinburgh New Town.