Services
Routine exam
Frame repairs and adjustments
Lens changes
Bespoke services
Wheelchair accessible, excluding eye examination room
Opening hours
Closed until Tuesday 29th August
Monday - Saturday 10am-6pm
Sunday 12pm-6pm

Address
312 Portobello Road,
Notting Hill,
London,
W10 5RU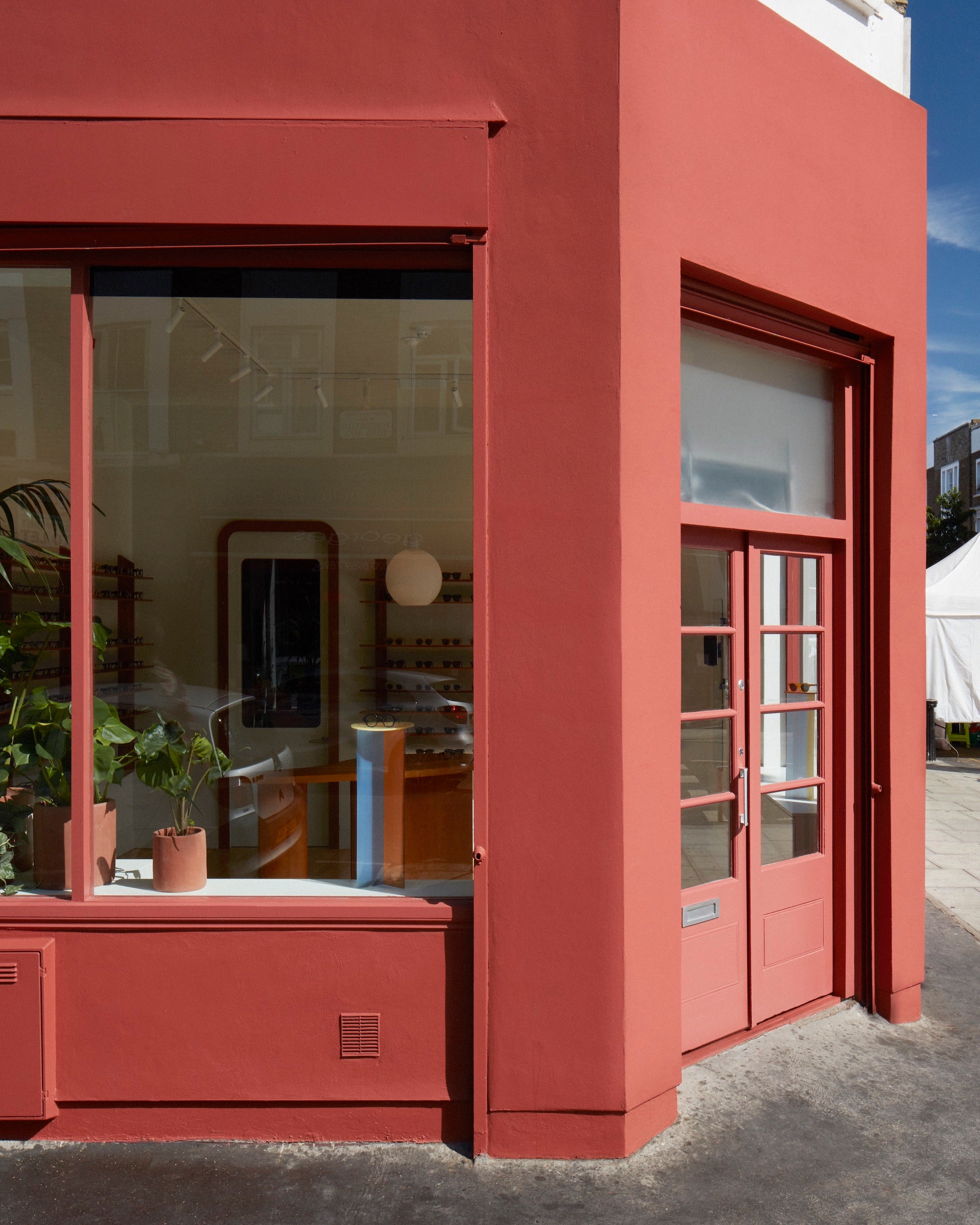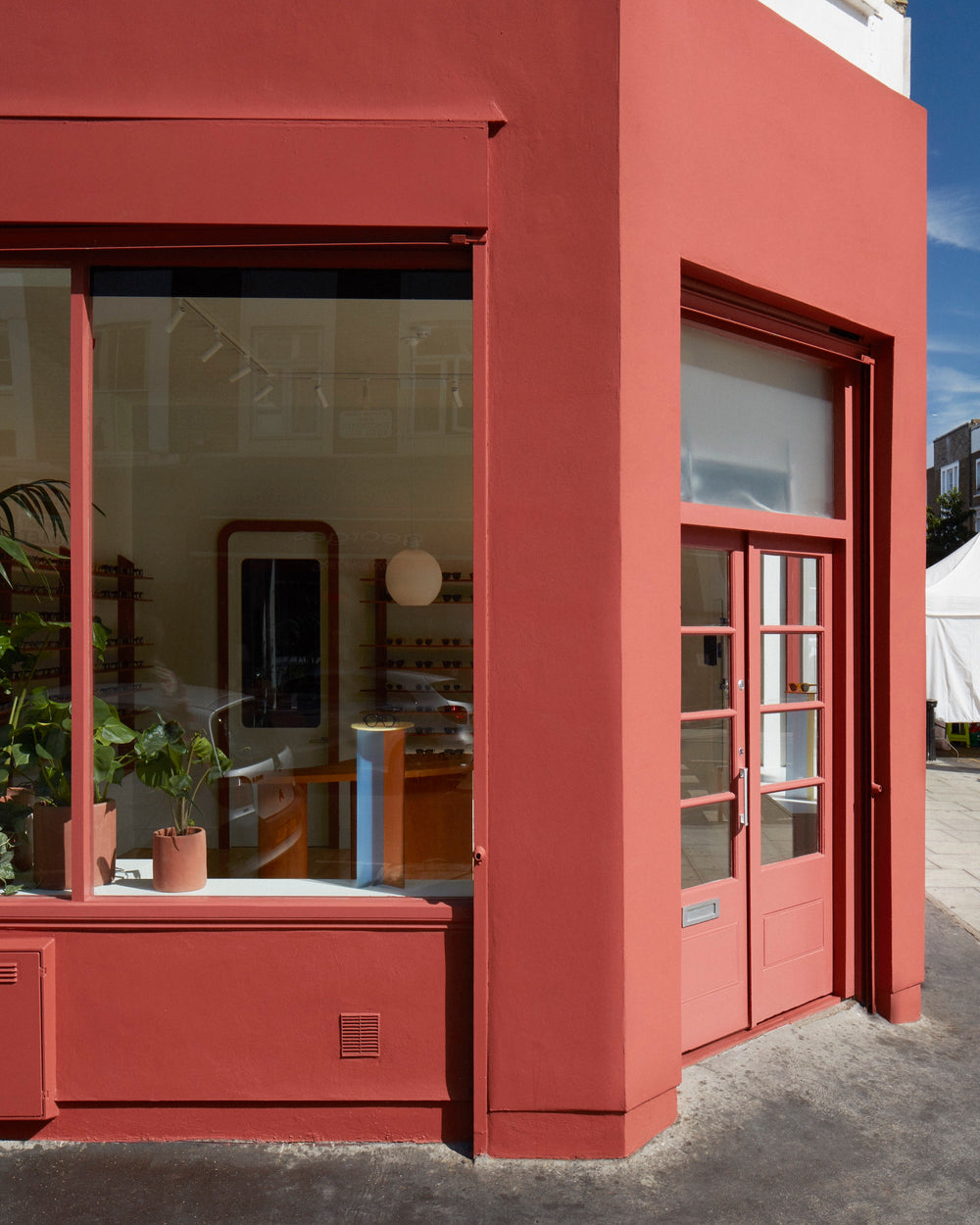 'Jazzy knobs collect dust'
So went the mantra of Ernő Goldfinger, in whose shadow our Notting Hill store sits (in more ways than one). Goldfinger's infamous brutalist masterpiece, Trellick Tower, looms just up the Golborne Road, casting its modernist spell on our humble spectacle shop.
The magnificent corner plot, straddling the Golborne and Portobello Roads, is bathed in the same terracotta red used by Ernő for his living room. Inside, there isn't a jazzy knob to be found. Inside, a gently curving central table and chairs are inspired by the fittings he made for his home on 2 Willow Road, while signage and concertina shelving are inspired by his work on the now demolished Odeon Cinema in Elephant and Castle. We've even made our very own – very simple – doorknob.
The area became home to London's Spanish community in 1937, who began arriving as refugees from the Spanish Civil War. Later, a large Portuguese community settled, for whom this building once served as a bakery. More recently it became home to the largest Moroccan population in England. A colour palette of jewel toned acetate, and a testing room bathed in the same Yves Klein Blue as the Jardin Majorelle in Marrakech, pay homage to 'Little Morocco'.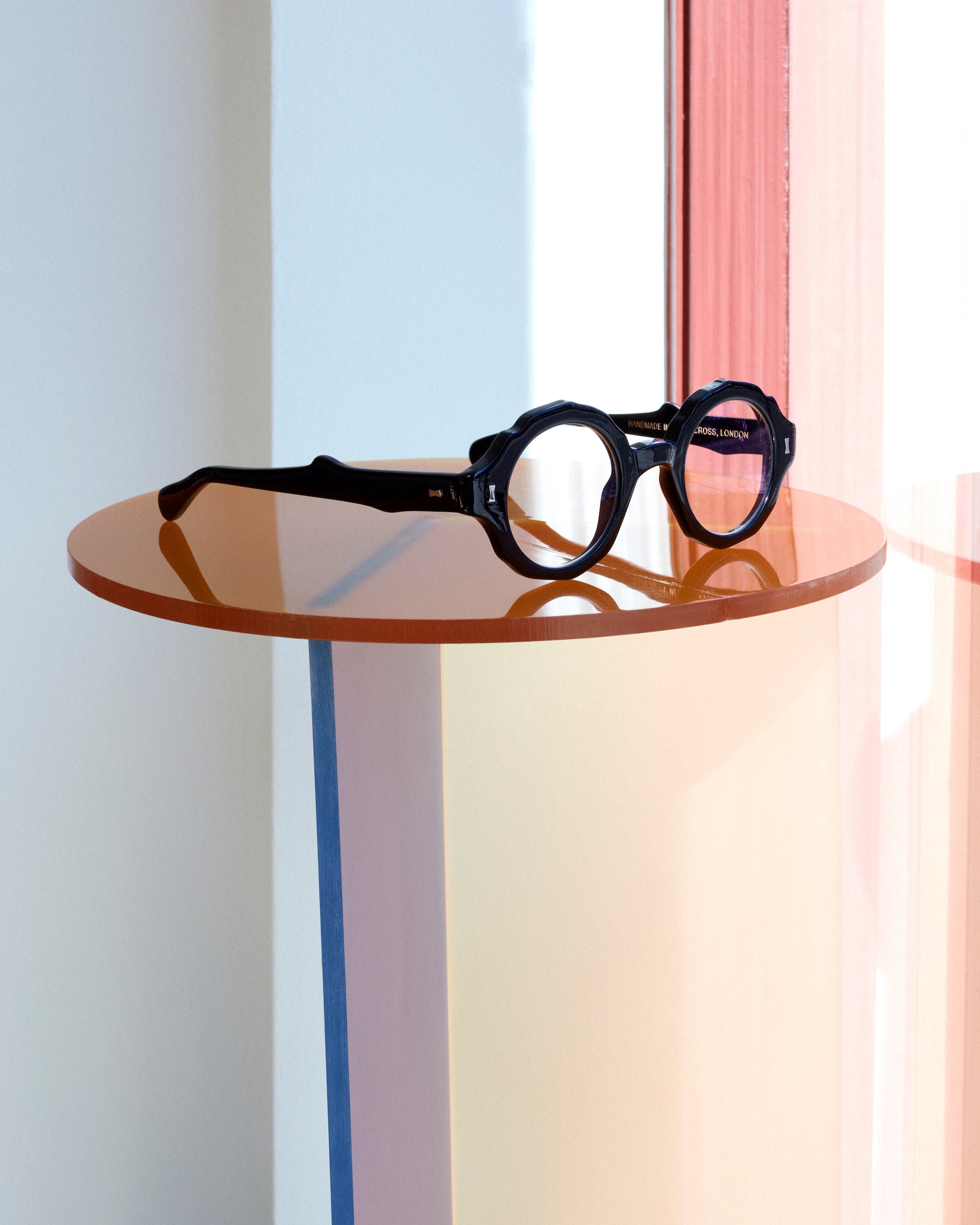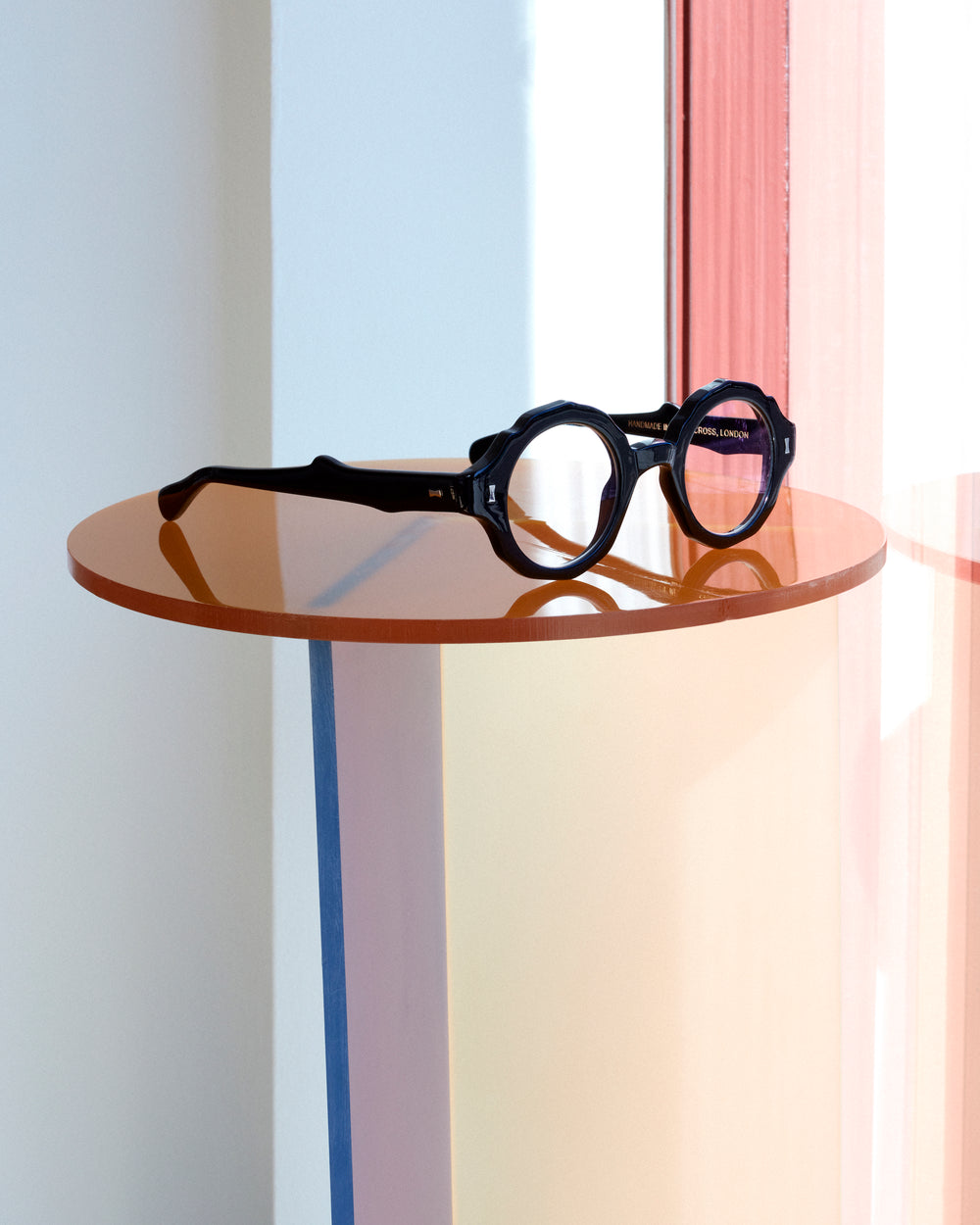 Bespoke at Cubitts Notting Hill.
We've made four frames exclusively for Cubitts Notting Hill, celebrating the area's diversity and modernist legacy. Golborne, a deep panto inspired by the spectacles worn by Ernő himself. Westbourne, a graphic square silhouette with a signature bridge drawn from the walkways of Trellick Tower. Walmer, with an undulating browline based on the nearby bottle kiln on Walmer Road. And Portobello, a beautifully irregular frame with a frilled surface based on the shape of a pastel de nata.
Each frame is available in store through our
Bespoke service
, made to measure from a choice of over 130 colours.