Your lens: as important as your spectacle frame.

The window through which to see the finest art. To read the greatest literature. To doomscroll the perpetual feed.

Our prescription spectacles and sunglasses include ZEISS lenses and coatings as standard, proven in our laboratory tests to be of the highest quality.

ZEISS has been at the forefront of optical innovation since the 19th century, producing many of the finest images in the history of optics. From the moon landings, to the films of Stanley Kubrick; from the world's most precise microscopic images, to distant galaxies captured by the James Webb Telescope.

And, from 2023, the images you see through your Cubitts spectacles, glazed to order in our in-house lab.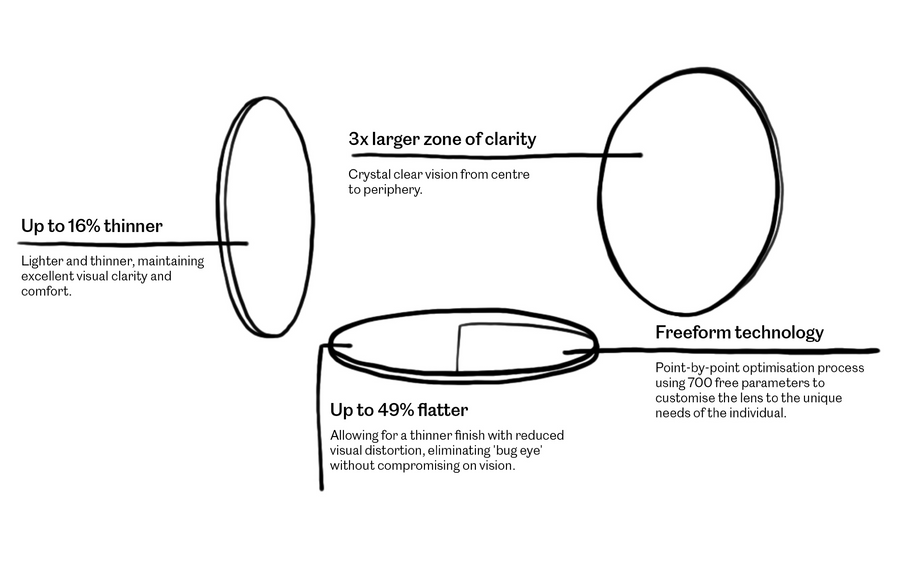 All our single vision spectacles and sunglasses are glazed with ZEISS ClearView lenses, constructed from 700 free parameters, to create a complex surface adapted to the unique characteristics of the individual eye.

This delivers a larger zone of vision in a thinner and lighter lens, and provides UV protection up to 400nm.

We also use ZEISS for our range of varifocal lenses, the most advanced of which are tailored precisely to the face shape and day to day requirements of the wearer, to offer a completely bespoke field of vision. You can read more about our ZEISS varifocal lenses here.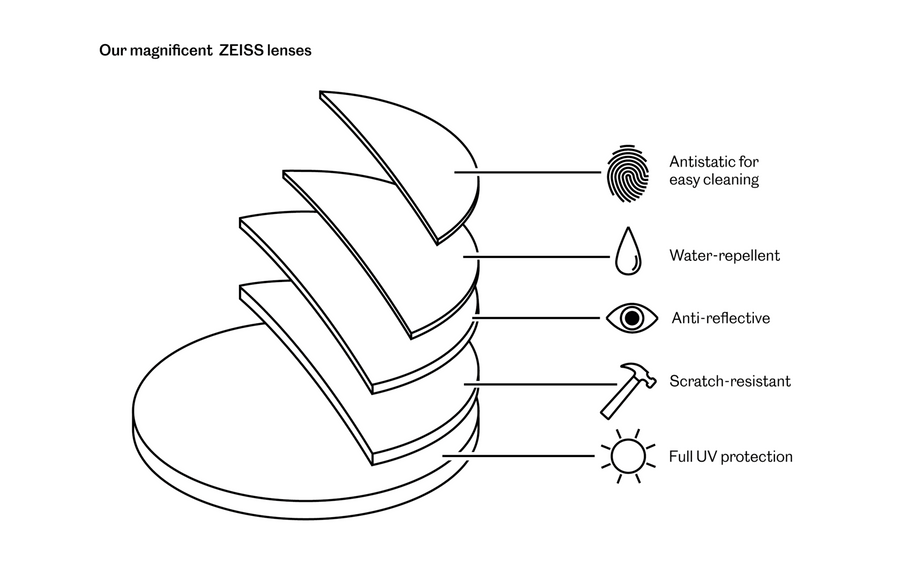 All of these lenses include DuraVision® coatings as standard, with greater transparency, the latest anti-reflection technology, and outstanding scratch-resistance.

Our decision to partner with ZEISS is the result of a painstaking testing process, alongside a variety of lens manufacturers. We found that ZEISS lenses outperformed their competitors in longevity, coating hardness, and UV protection.