The new Cubitts cloth is adorned by this delicately constructed woven artwork. A meta-cloth, fabric on fabric, showcasing a harmonious conjunction of geometric edges and blended colour. To celebrate its launch, we sat down with its creator, Dalia James, in her London studio.

How did you first get into weaving?

I studied Woven Textile Design at Loughborough University, I graduated in 2012. I had gone there to study Printed Textile Design but switched courses in my second year as I was more interested in what the weavers were doing! I found the translation of their initial research and drawings into cloth really interesting, and I also liked the practical and ancient nature of the craft. I am from a creative family, my mother spent many hours with me and my siblings when we were young teaching us to draw and make things.

Where do you look for inspiration?

Colour is the most important element of my work, my references can come from anything that catches my eye. I also often reference architecture, and early 20th Century design and artistic movements such as the teachings of the Bauhaus school, Constructivism and De Stijl.


How do you plan your artworks?

usually start with colour references, this is usually taken from something that I have seen: a building, an object, something that I've walked past. I then create a kind of reference board if I want to refine the colour references, it is at this stage that I might introduce references from architecture or artistic movements. From this I create watercolours that help me to visualise the colour blocks for the warps. I then move on to the technical element of the process and plan out the woven structure of the piece and the yarns I will use. Once that is done, the yarn is wound out and dyed, which I do by hand. I decide on the colour blocks by laying out each warp and using coloured yarn to mark out the individual sections. This is an important step that helps me visualise the piece as a three dimensional object. Many more processes later, each warp is wound onto the loom, after a few more steps I can begin weaving. Once weaving the piece evolves organically, I create the piece as I weave, planning nothing in advance.

What is the process of transcribing architectural design principles into a different medium?

I mainly focus on the building itself, the geometry of it, reducing architectural features down to their basic shapes, as well as focusing on rectilinear lines within its design. It's a funny thing to try and describe but I also try to capture the essence of the building as I see it.

How important is the uniqueness of the individual artwork?

I didn't know it when I started my process but it's very important, the juxtaposition of the very considered rectilinear blocks within my pieces and the quite random nature of dip-dyeing interests me. While I control where in the piece specific colours will be, and which colour blends into which, I cannot precisely control exactly how they will interact. This element of my work is unique, even if I were to recreate a piece the intersections of dip-dyed colour will always be different.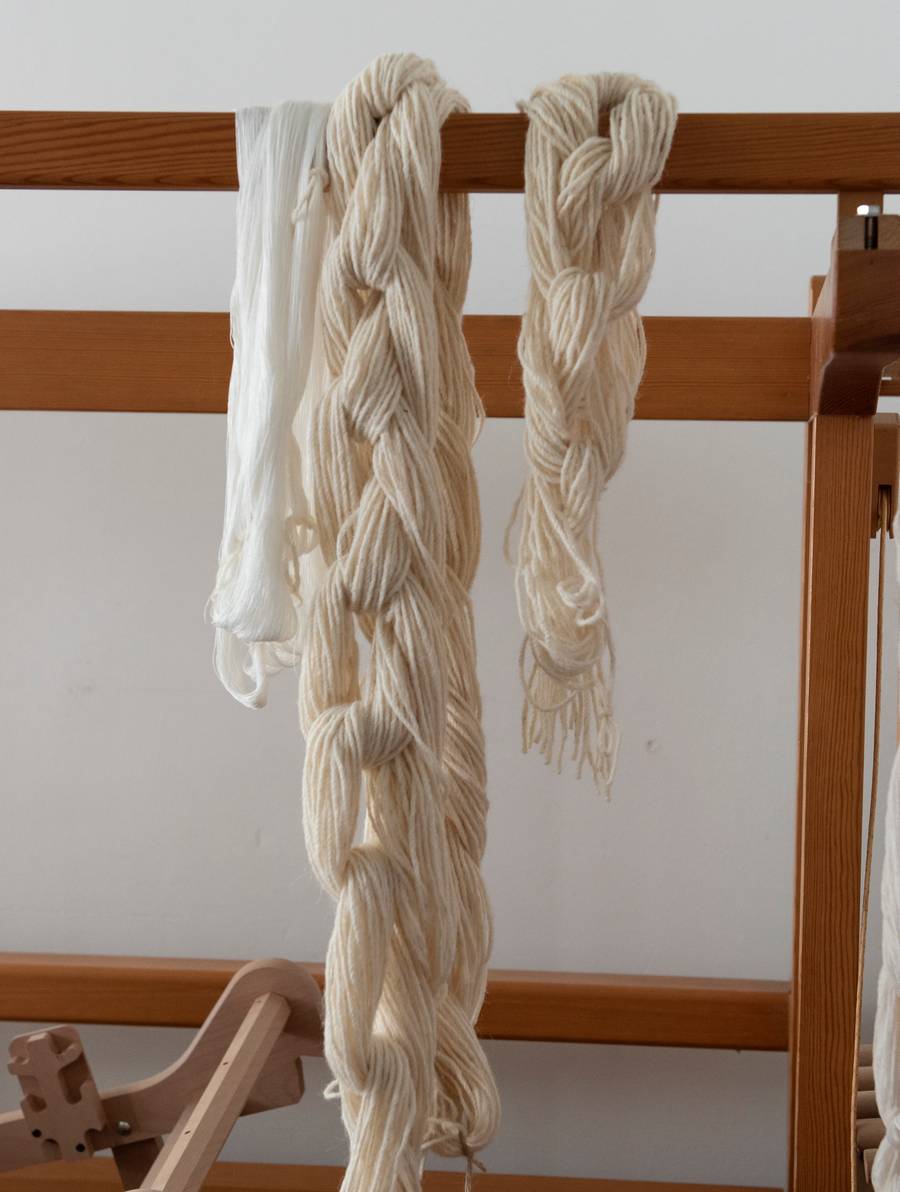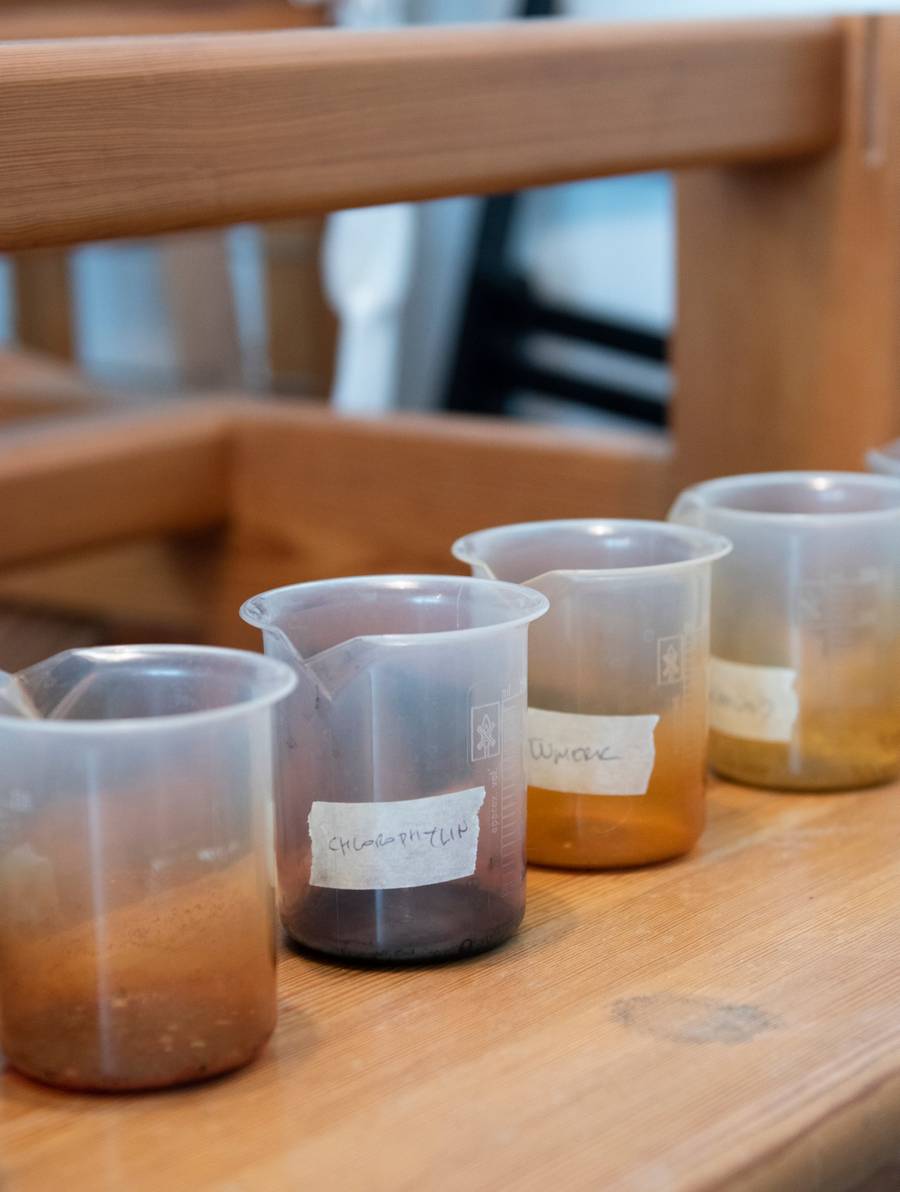 How can we be conscientious about colour?
Whether you are in a natural or constructed environment, notice and appreciate what's around you, the world is full of colour.
What draws you to weaving as opposed to other artistic disciplines?
I think it's how your initial works on paper can be translated into a three dimensional form that interests me, along with the ancient nature of the craft. Despite the endless advancements in technology, the basic mechanism of the loom has not changed in hundreds of years. I find creating modern pieces on an ancient piece of technology rather humbling, it is also a very meditative craft, it cannot be rushed and forces you to slow down.
How can the hand-made object maintain its relevance in our technological age?
With so much of our time spent in front of a screen, the hand-made takes on a new importance. The human hand is uniquely complex, we evolved as a species to use our hands, it is part of who we are. I think the hand-made connects us to an ancient instinct and helps to ground us.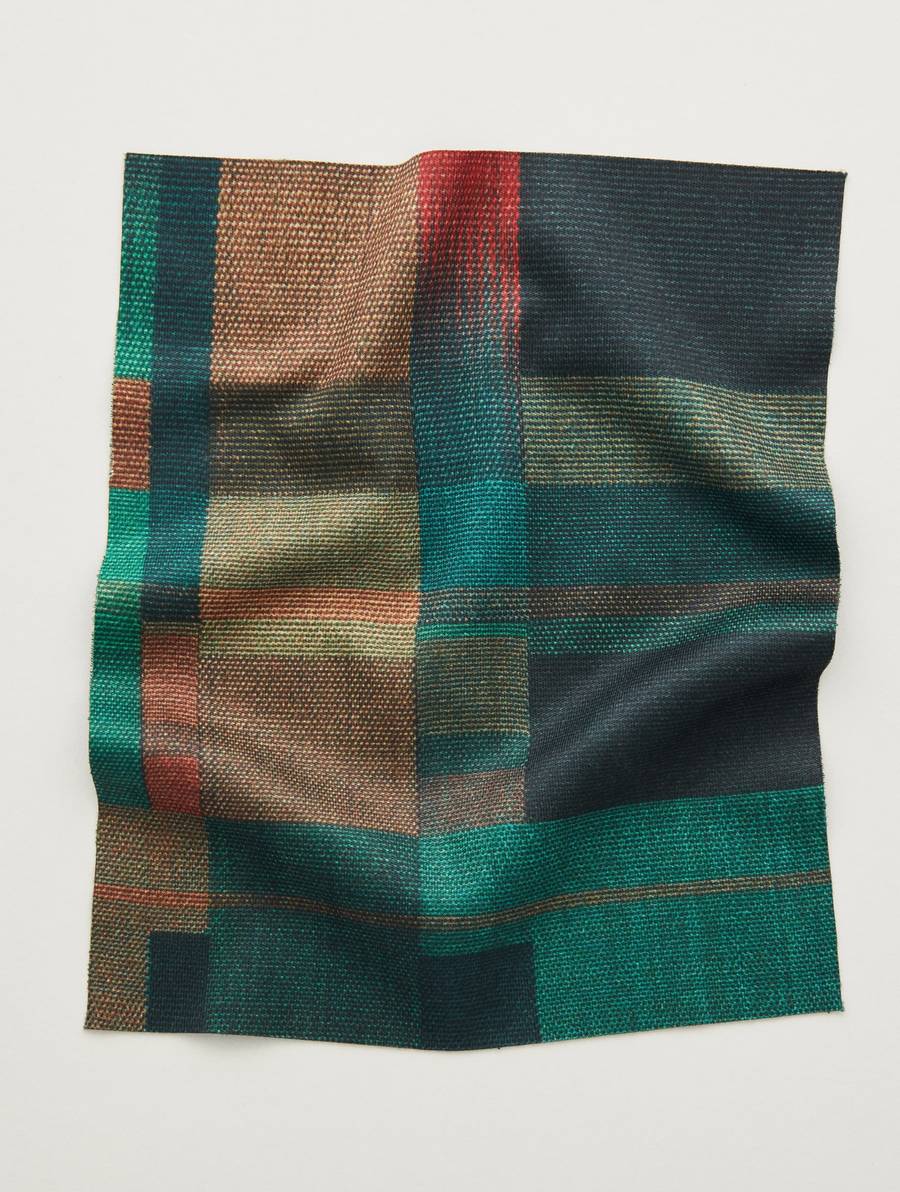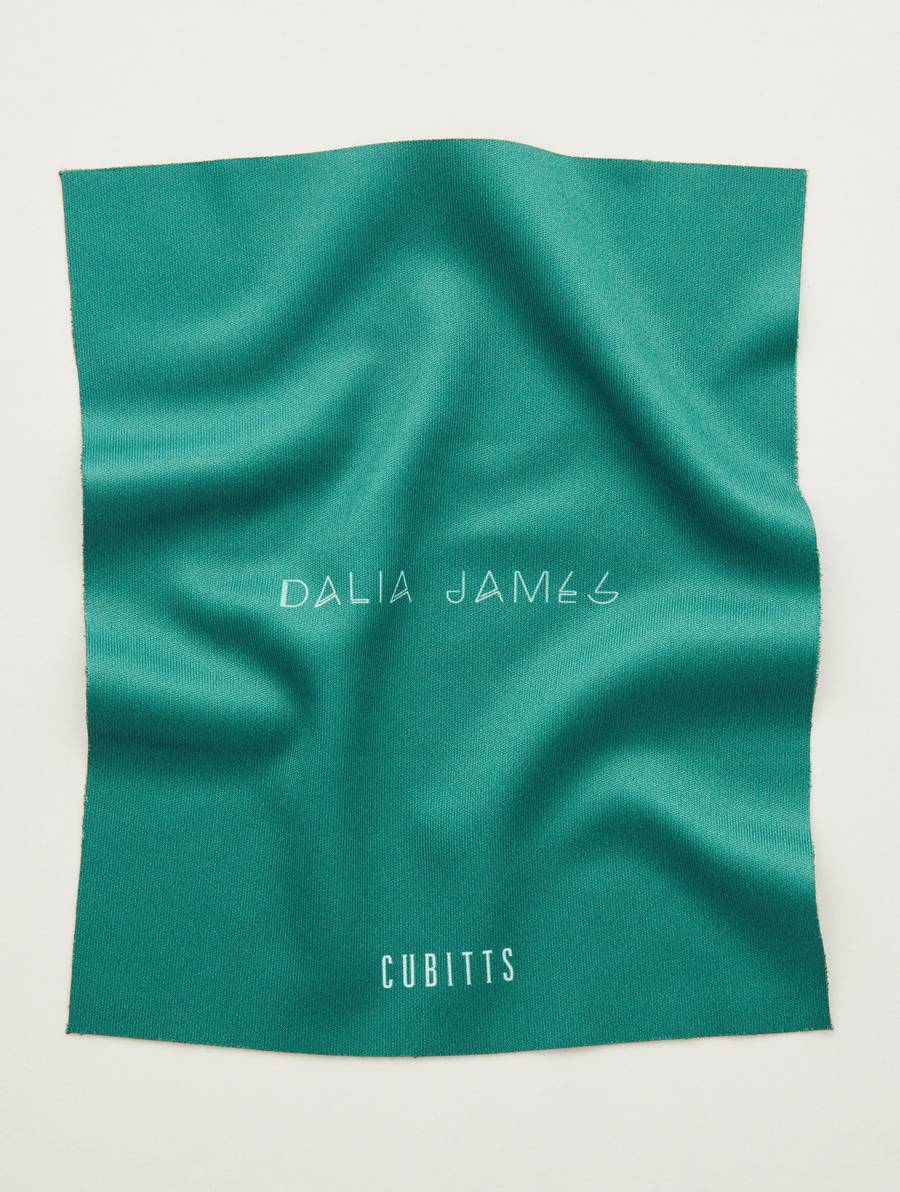 What was the process of making the artwork that adorns the new Cubitts lens cloth?
The process was slightly different to how I usually plan a piece. While I started with colour references, these were not taken from something that I had seen but were instead colours that I had in my head that I wanted to work with. From that point the process is much the same, once the warp was on the loom, the pieces were formed organically.
Why did you choose Chineke! as your charity?
The reason I decided to choose Chineke! Foundation is because I wanted to support an organisation that encouraged minorities, young black people in particular, into the Arts. I have found it very difficult to forge my creative career, and while the industry in the UK is keen to take steps so that it better reflects our society, support is still lacking. It is so important that young people from underrepresented groups see people like themselves within the Arts, which is still very much elitist and overwhelmingly white. I think the performing arts, classical music in particular, are far behind in terms of representation, and so organisations like Chineke! are essential in showing that black and brown people have both globally recognised talent and a platform from which to show it.