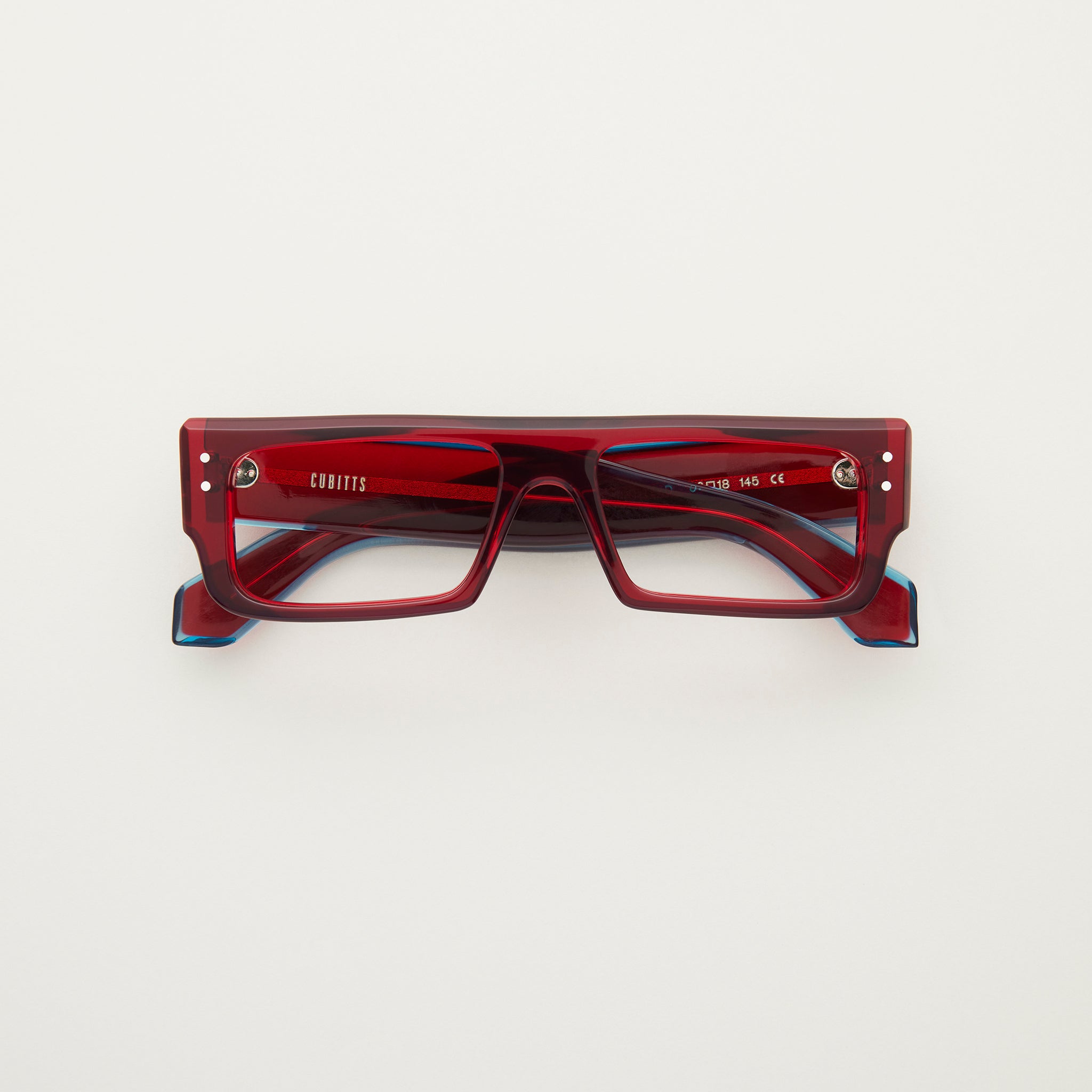 A limited workshop collection inspired by the transdisciplinary work of Donald Judd. Composed in the precise modular design that defined his work, with a visor-like rectangular front and thick chamfered temples. Measured from front to temple, tip to tip, a perfect square. Five editions of five, in juxtaposing layers of layers of laminated acetate, drawing on Judd's work with colour. Left untitled so they can speak for themselves, as Donald would have wanted.
Limited to just 25 pieces, made by hand in our King's Cross workshop
Available to browse and buy exclusively in our Brighton store

Laminated premium cellulose acetate

Pin-drilled signature Cubitts rivets

UV protection
Free international shipping

Free 30 day returns in UK, EU and US

Spectacles and sunglasses orders shipped via DHL and DPD

Import duties may be payable outside the US and UK

Lead times depend on your prescription, but typically take around 1 week
Visit our FAQs page for more information.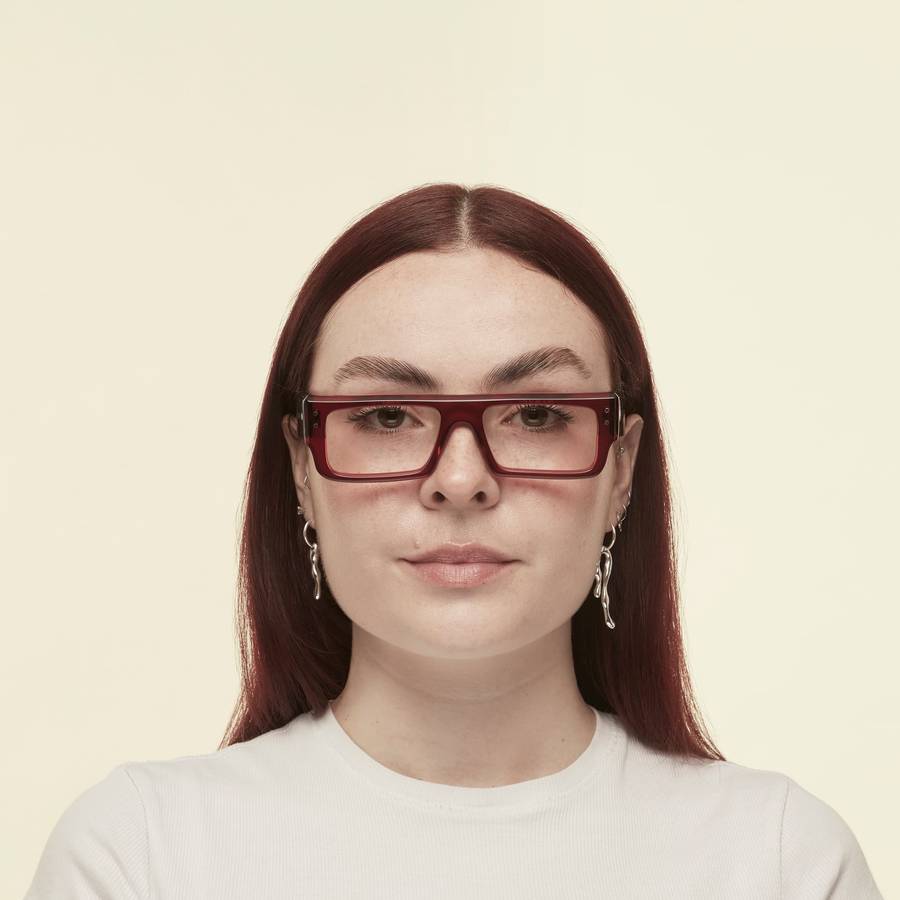 Untitled
Emilie has a wide head and medium nose.
She wears 1 red/blue.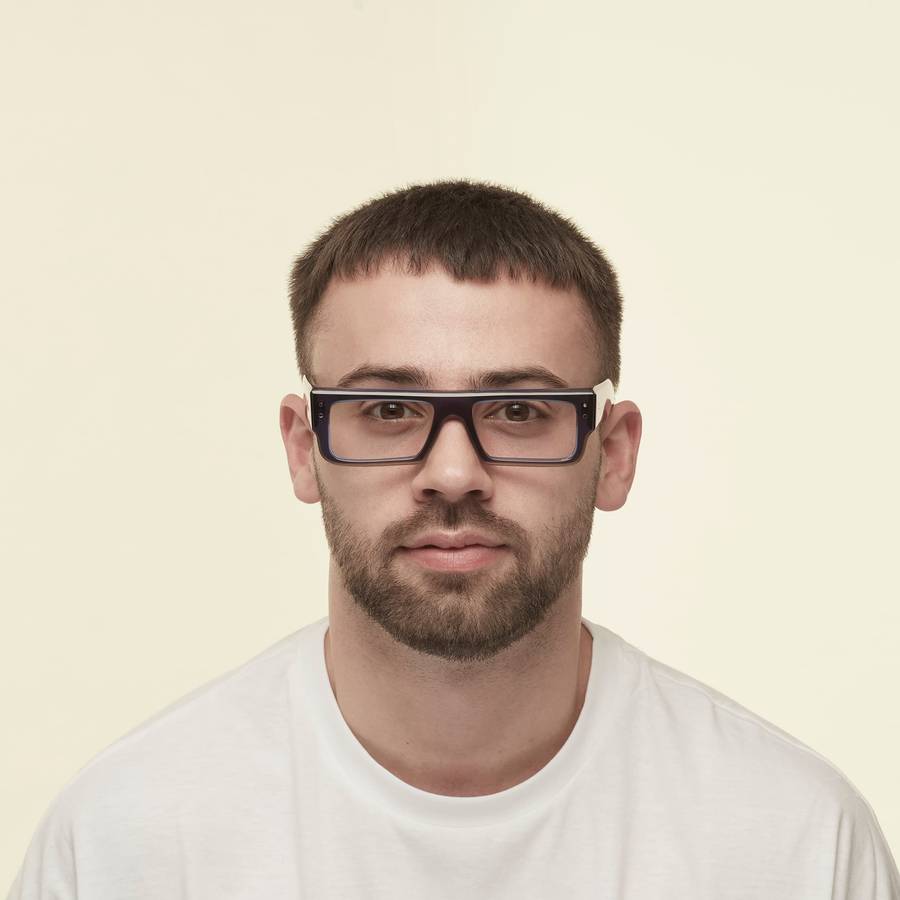 Untitled
Nino has a medium head and medium nose.
He wears 4 blue/orange.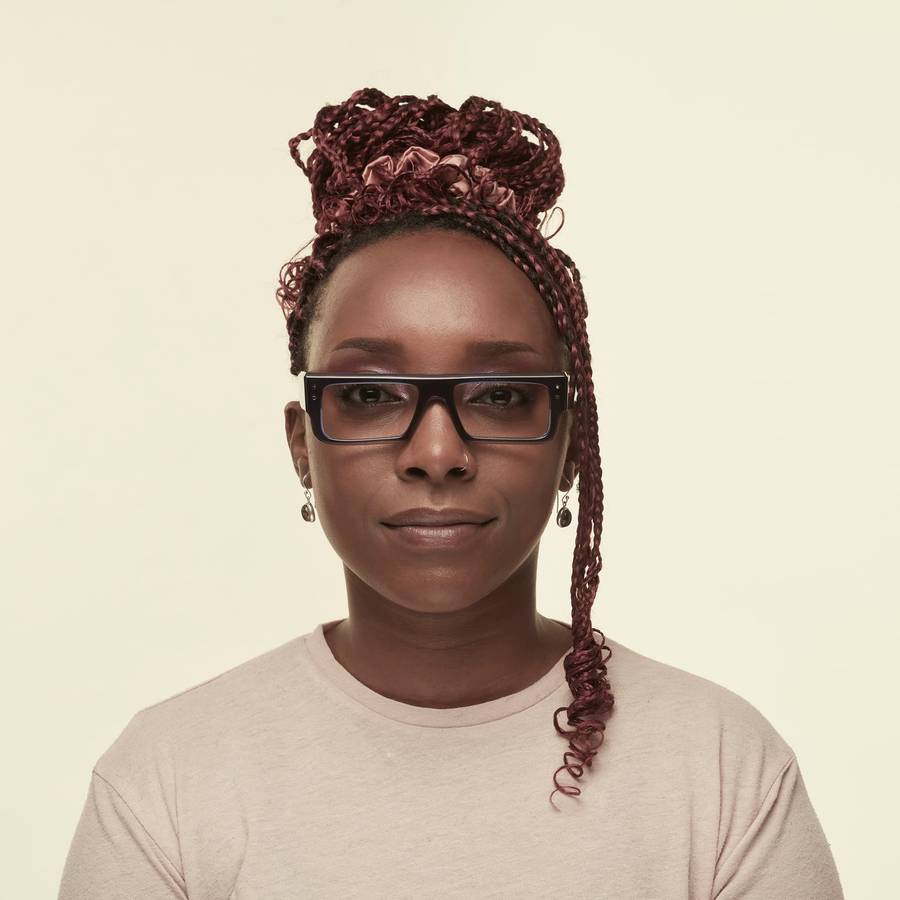 Untitled
Alice has a medium head and medium low nose.
She wears Medium in 3 yellow/blue.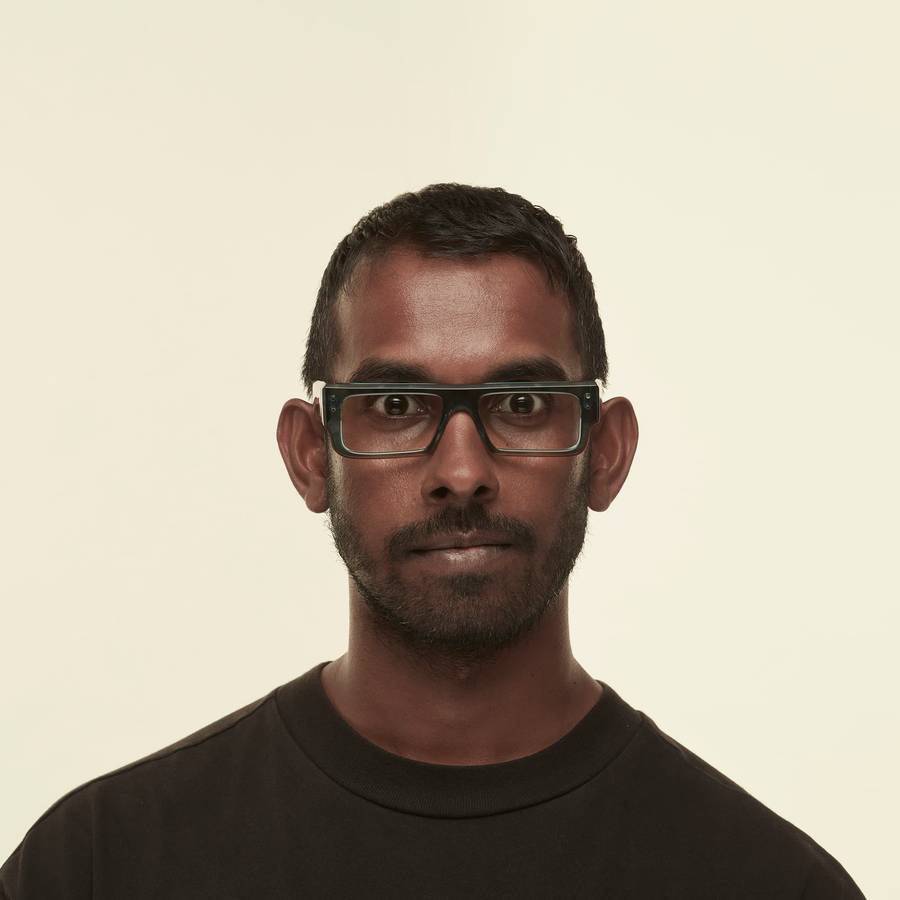 Untitled
Mal has a medium head and medium nose.
He wears 5 cyan/orange.
Untitled takes its inspiration from Donald Judd, and his signature 'stack' works, which comprised a vertical column of cantilevered boxes.

Judd's rigorously geometric constructions sought to emphasise the purity of materials, using transparency and colour to highlight and reveal their structure. Although colour was always a significant component of his work, he employed no more than two colours in a single object until the early 1980s.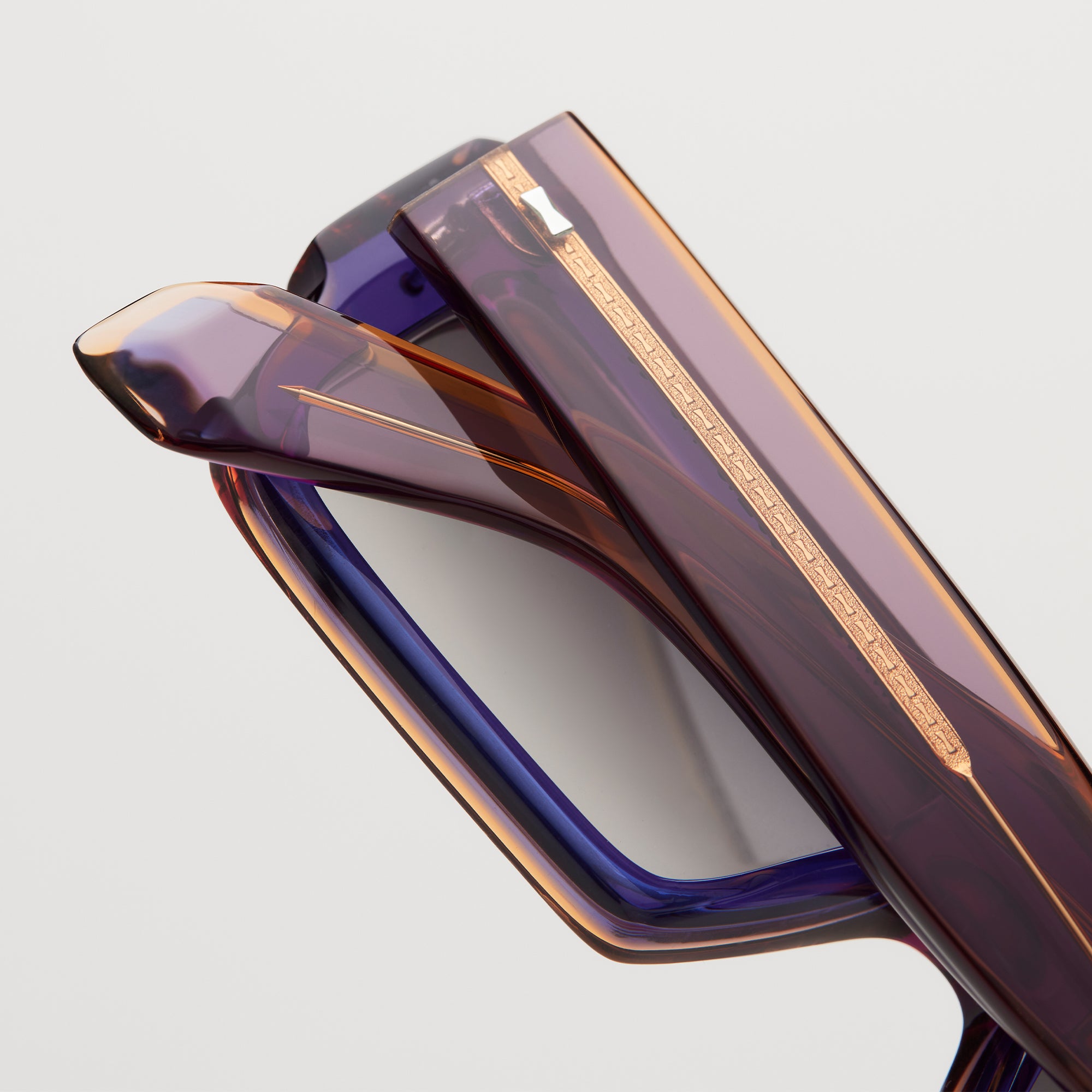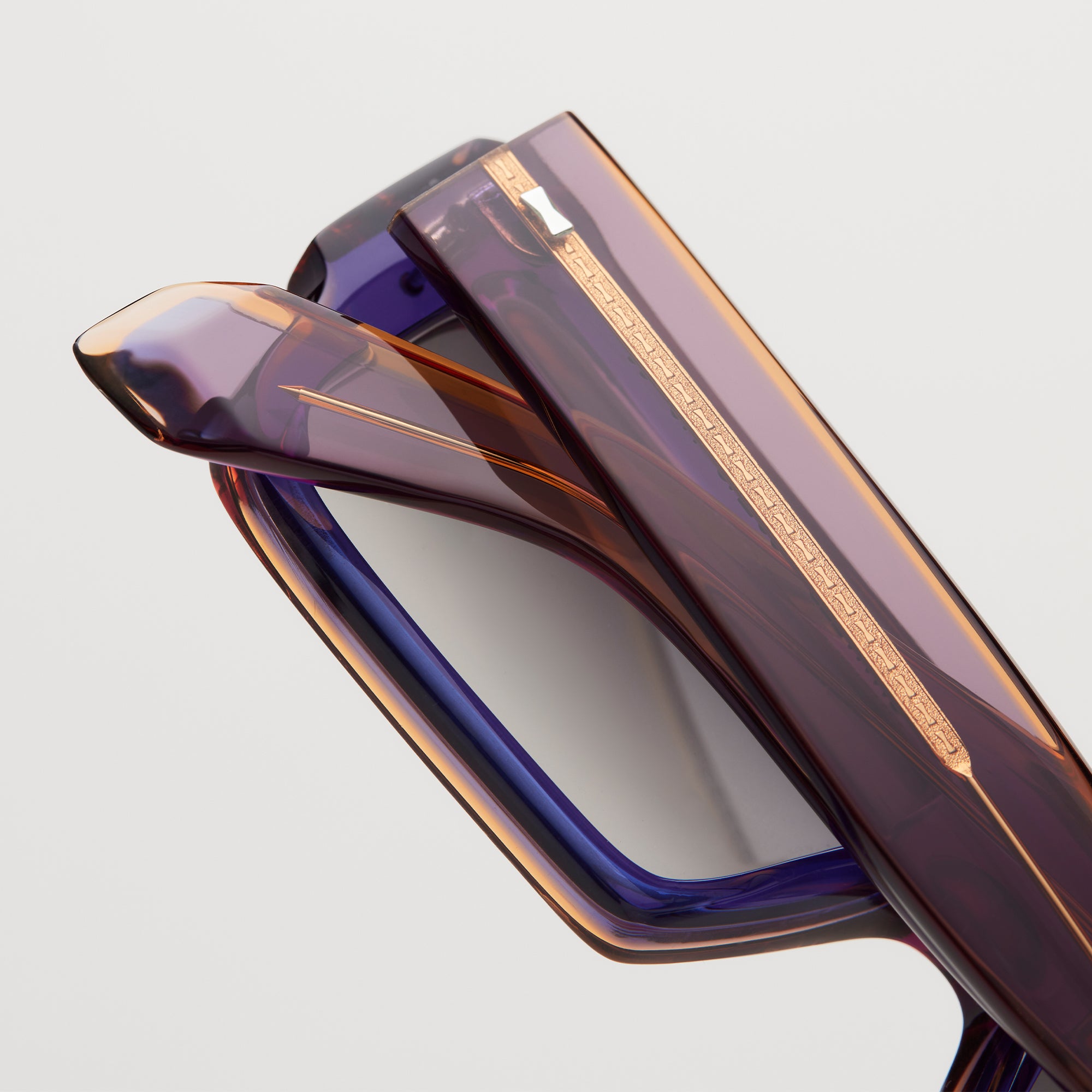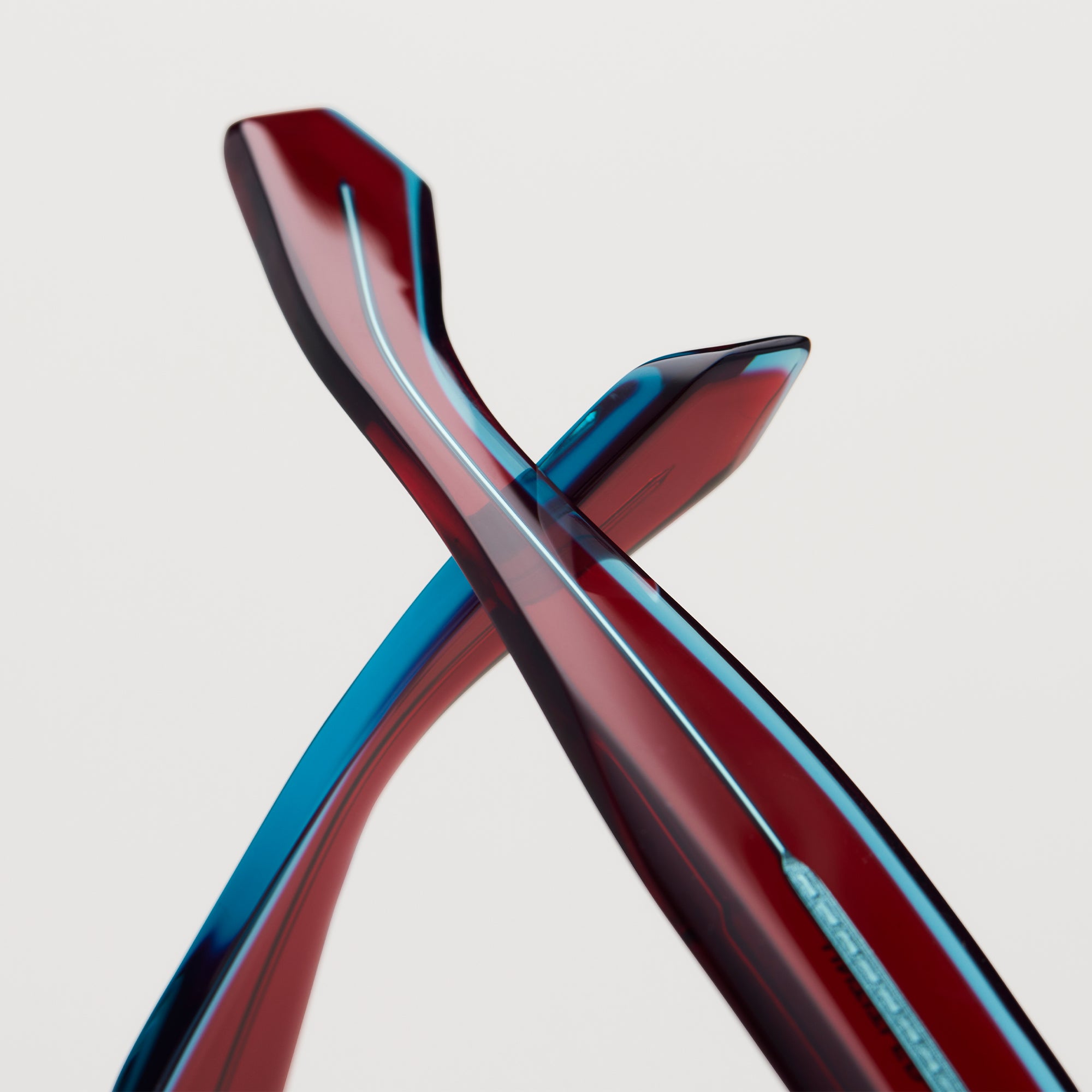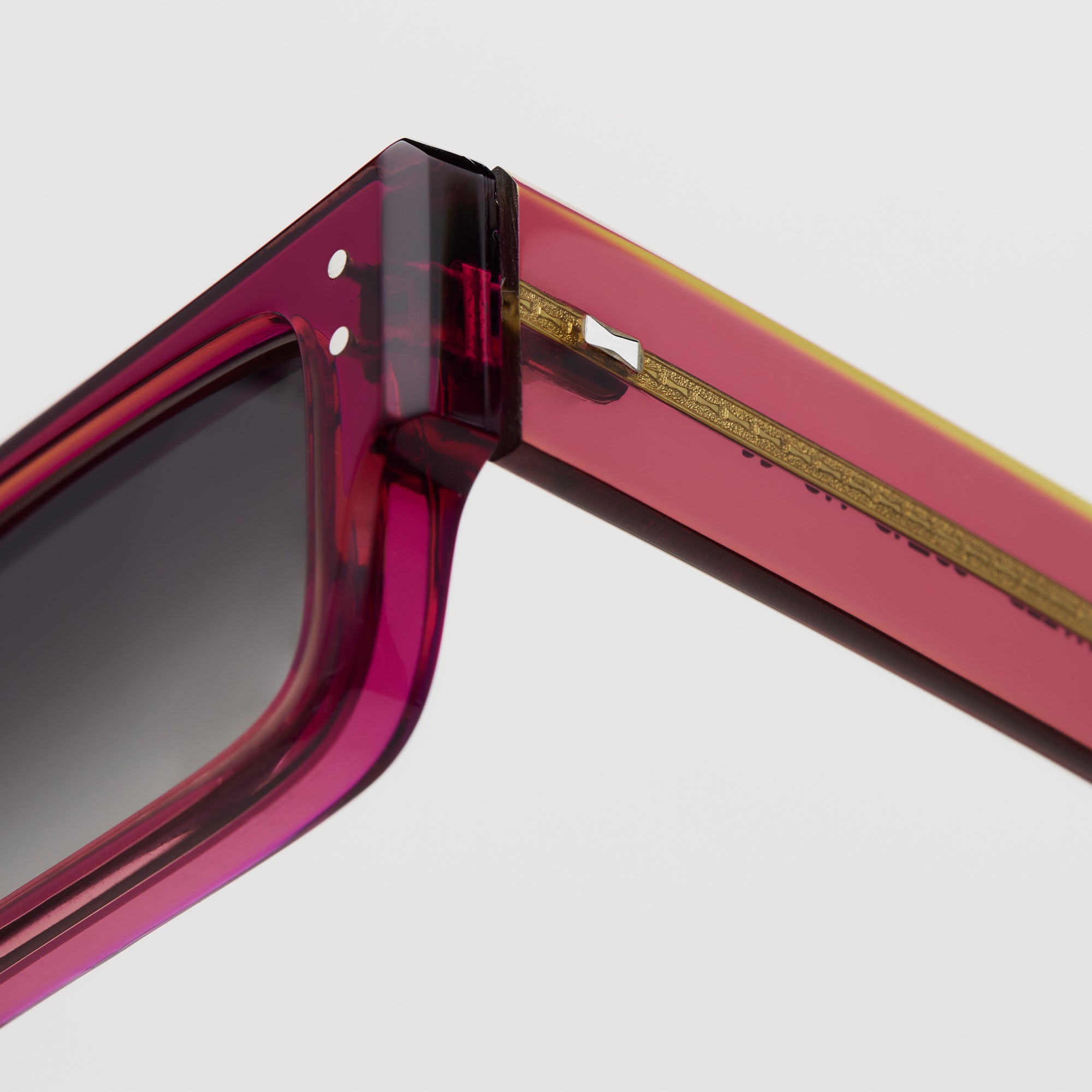 Colour is never unimportant.