Granted it's mainly the thoughtfully utilitarian lines of Modernist architecture which please our Cubitts eyes the most. But there is joy in those robustly awkward buildings which arrive in a neighbourhood and resolutely do not attempt to fit in. Inner city outliers.

Each of the take-me-or-leave-me buildings in this article are within gawping distance of a Cubitts store.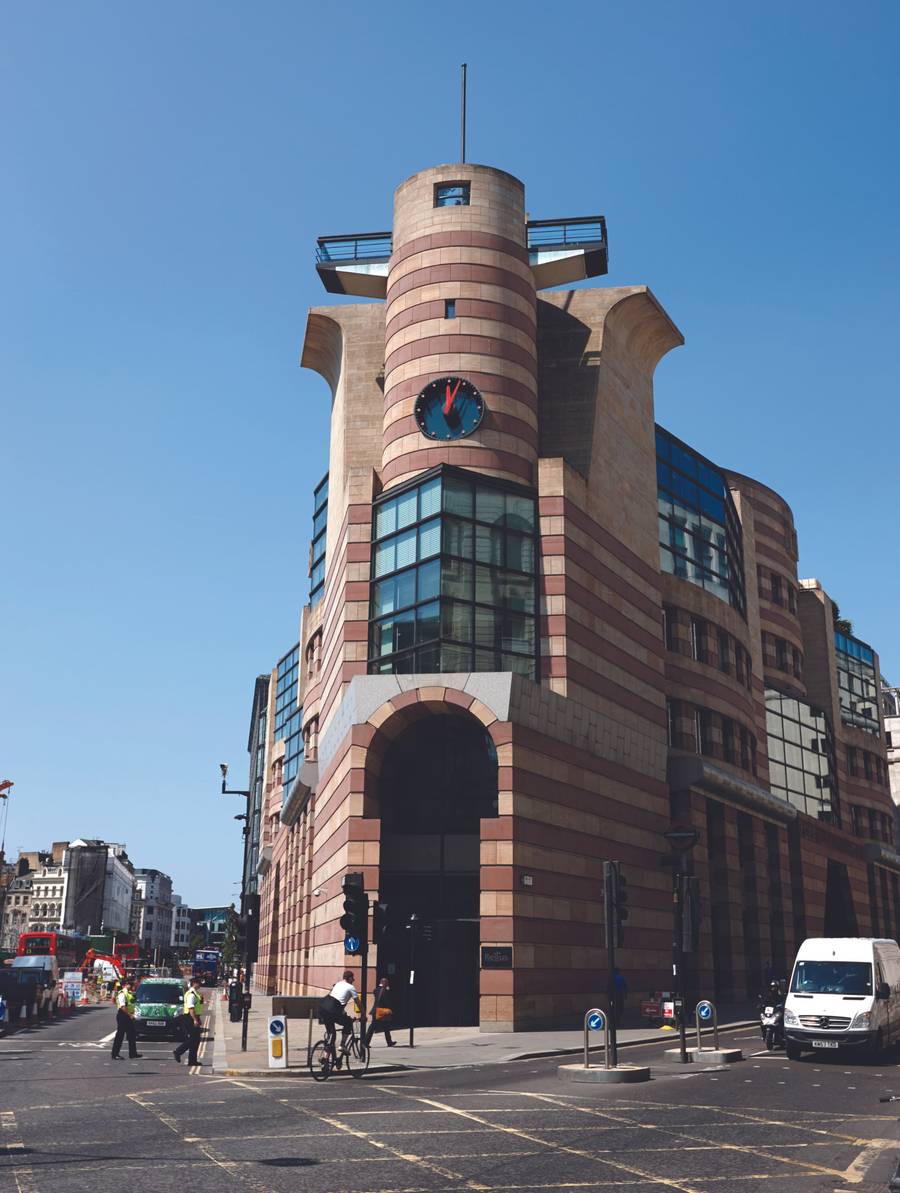 No 1 Poultry - Looking like a cross between a complicated confection, a cheap watch and an unused set from Tim Burton's Batman, No. 1 Poultry is postmodern x postmodern. Witty references abound.
Like all awkward architecture the building began its public career by being berated. Completed in 1997, readers of Time Out voted it the fifth worst in London. Now it's Grade II listed, was where the Queen and Bond's helicopter took off from during the Olympics, and everyone loves it. Will we ever learn?
Nearest store: Cubitts Cheapside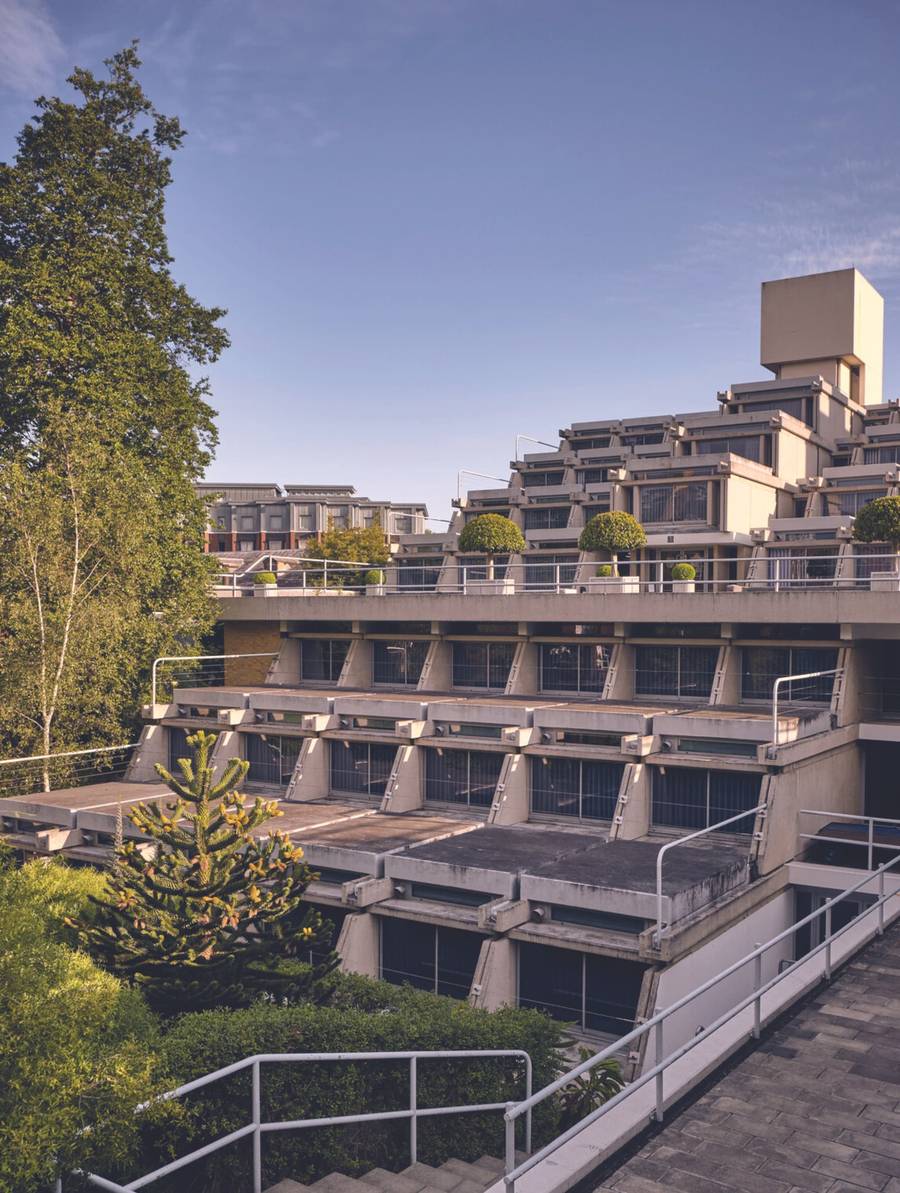 Typewriter Building— Of the tiered concrete New Court, designed by Sir Denys Lasdunin 1966-1970 as part of Christ's College, Cambridge, design writer Hugh Pearman writes 'Lasdun had big trouble relating to the street at the overhanging rear'.
Same Sir Denys, same. It's Brutalist.It's Modernist. It looks like a typewriter.
Nearest store: Cubitts Cambridge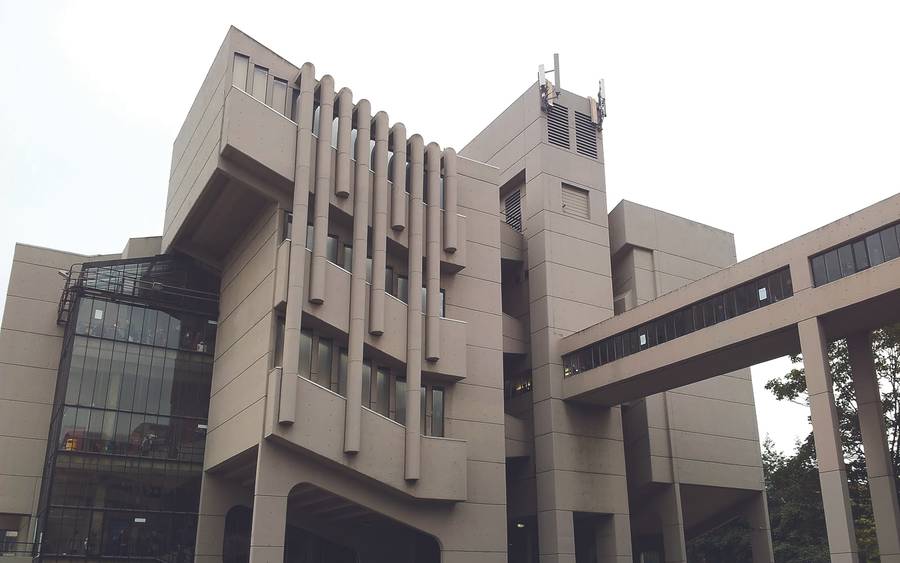 Leeds University- For a period during the 1970s the exterior of the Grade II listed Roger Steven's building at Leeds University had some graffiti on it which said 'brain machine'. As fine a description as any, especially when good thinking is usually awkward thinking. It was created by Chamberlin, Powell and Bon between 1958 and1968, and – with similar brutalist concrete and lake to aid air conditioning – is basically a trial run for their Barbican estate.

Nearest store: Cubitts Leeds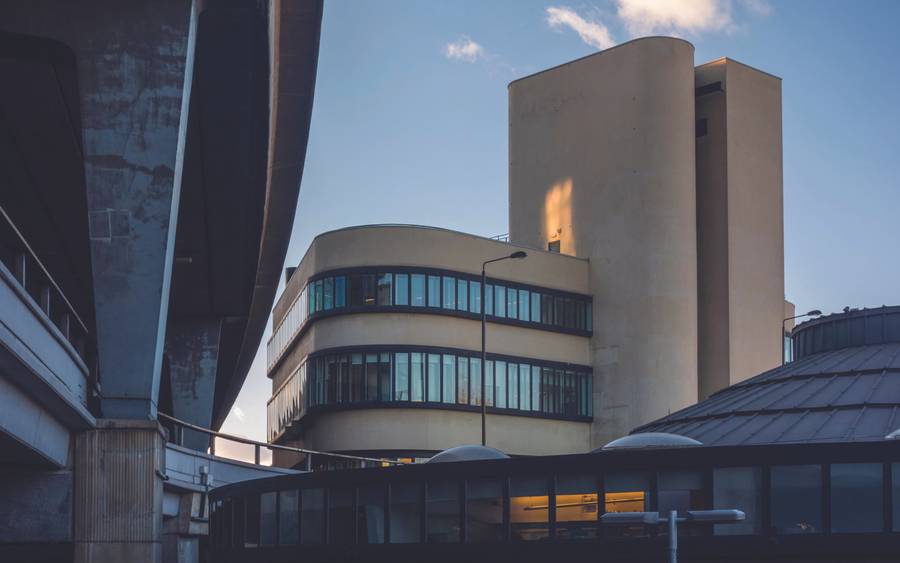 The Battleship Building- The phrase 'as discreet as a maintenance depot for British Rail lodged in the bend of a motorway' isn't a phrase for good reason. Built in 1969, the Battleship Building, or Canal House to give it its birth name, does look like a battleship which makes no sense considering its trainish origins, and is as unapologetic as you should be over something that wasn't your fault.

Nearest store: Cubitts Notting Hill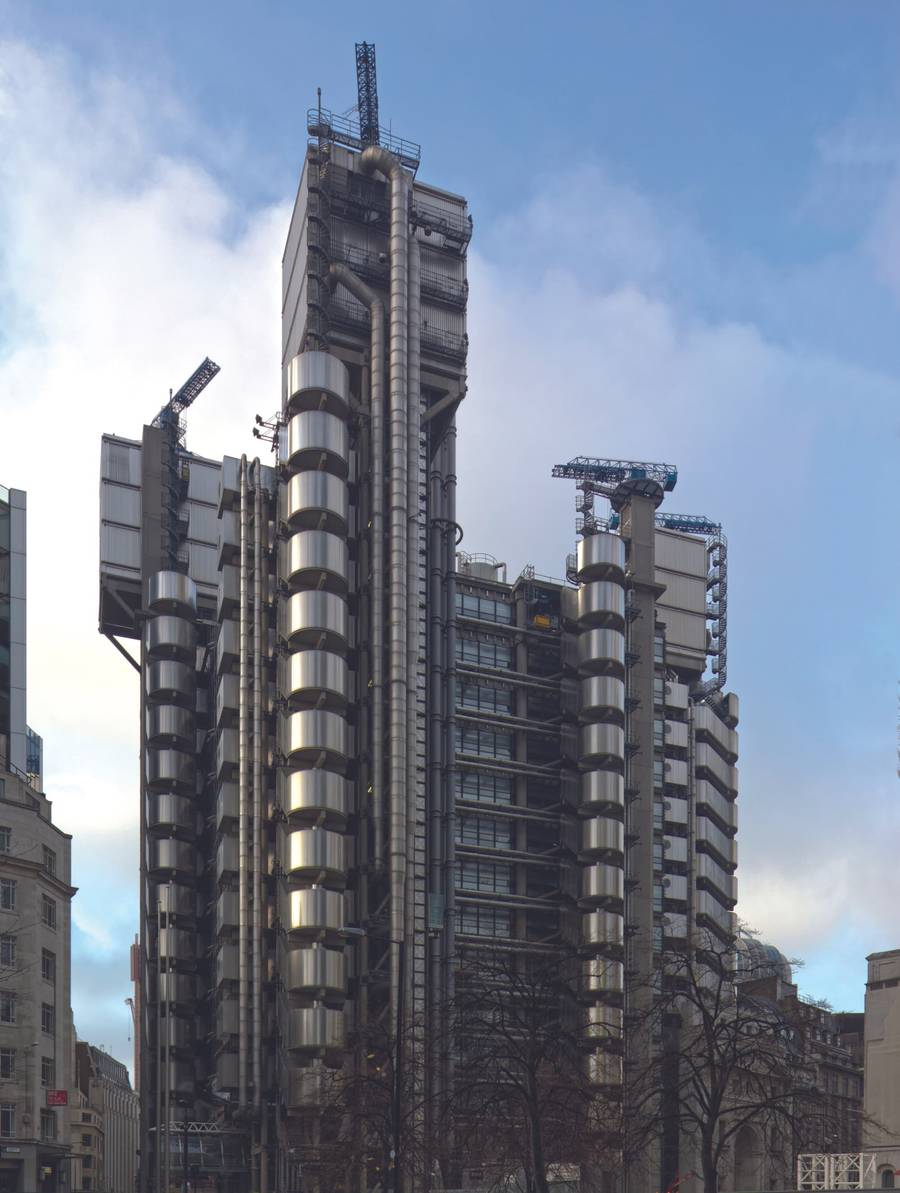 Lloyds- It's got its bits on the outside. Leaves space on the inside of course, but more excitingly makes a big old aesthetic statement about letting it all hang out. Built in 1986, the era of flaunting your stuff.
In 2014 former Lloyd's Chief Executive said 'there is a fundamental problem with this building. Everything is exposed to the elements, and that makes it very costly.' The 2010s, an era of reckoning.
Nearest stores: Cubitts Spitalfields and Cubitts Cheapside
This article originally appeared in Issue 07 of The Spectacle. Receive your complimentary copy with any order placed online, or pick one up in store.