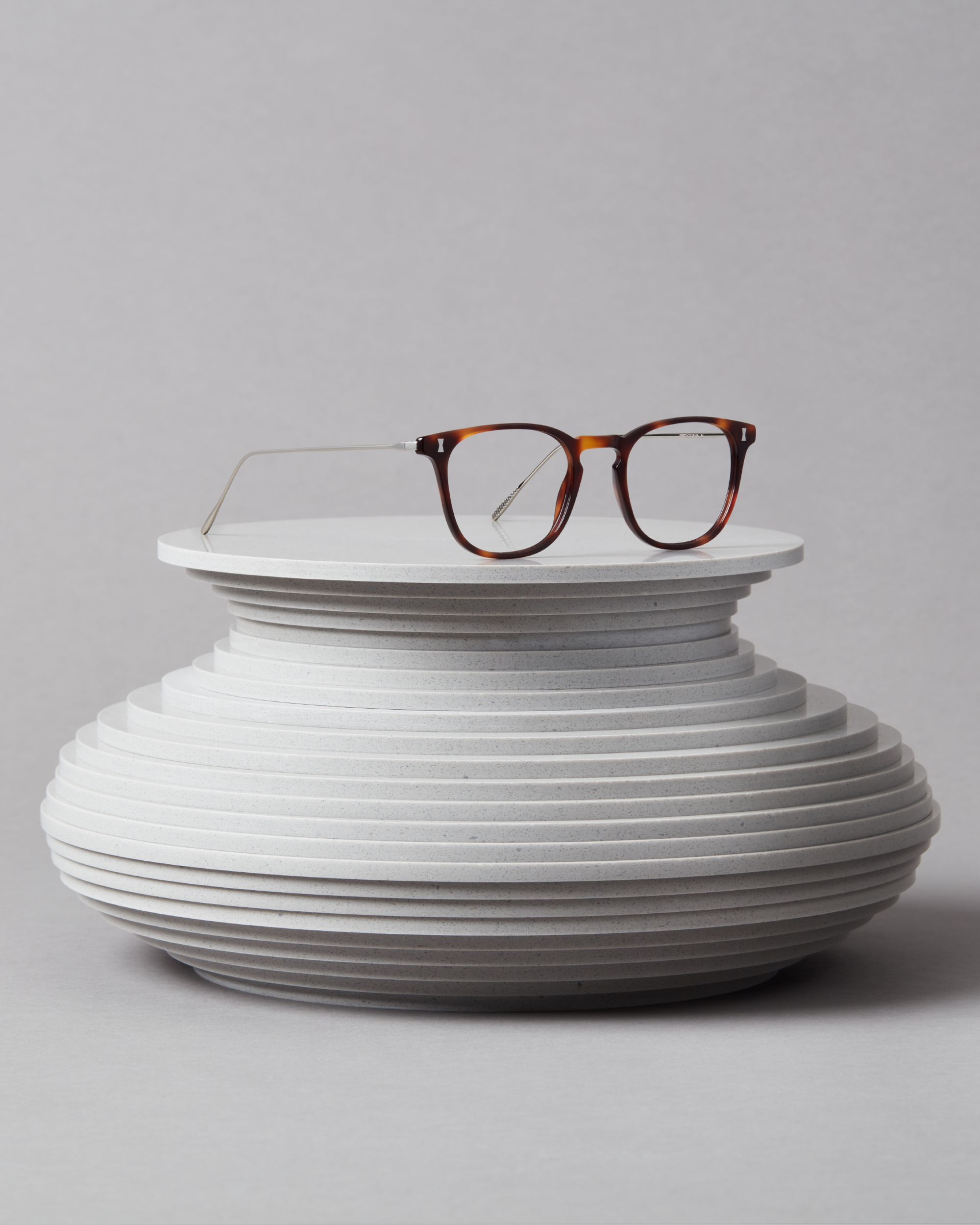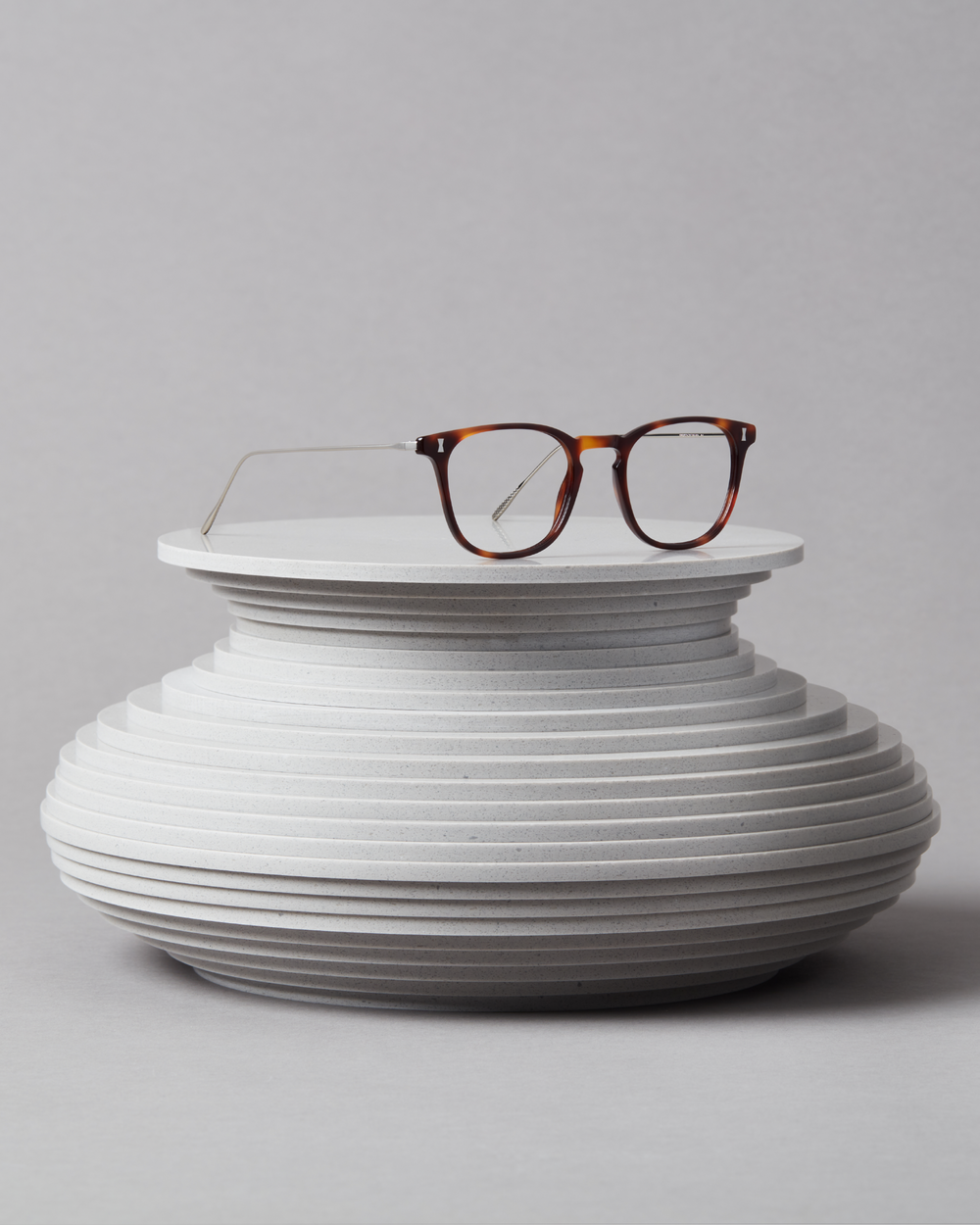 Cubitts Featherweight
A triptych of impossibly light spectacles.
An elegant encounter between the personalised colour of acetate and the light touch of titanium. Made to perch upon your nose with the lightest of touches.
Exceptionally light, under 7g (lighter than a 50p piece).
Ultra high density acetate front with a keyhole bridge.
Beta titanium temples ion coated in silver or gold for a longer life.
Temple tips inspired by Constantin Brâncuși's Bird in Space, cross hatched for a superior lateral grip to hold your frame in place.
A trio of spectacle styles. Round, panto, and square.
Available in three frame sizes, to fit a gamut of heads.
Acetate and titanium in each other's thrall.
A trio of spectacle styles combining high density cellulose acetate and beta titanium for a sophisticated combination. Including acetate keyhole nose bridges, rather than external nose pads, to balance lightly on a variety of noses.

With a front made from ultra high density acetate, lighter and more compact to allow for our thinnest acetate rim. Titanium temples inspired by Constantin Brâncuși's Bird in Space, with cross hatching inspired by the King's Cross gas holders providing a superior grip.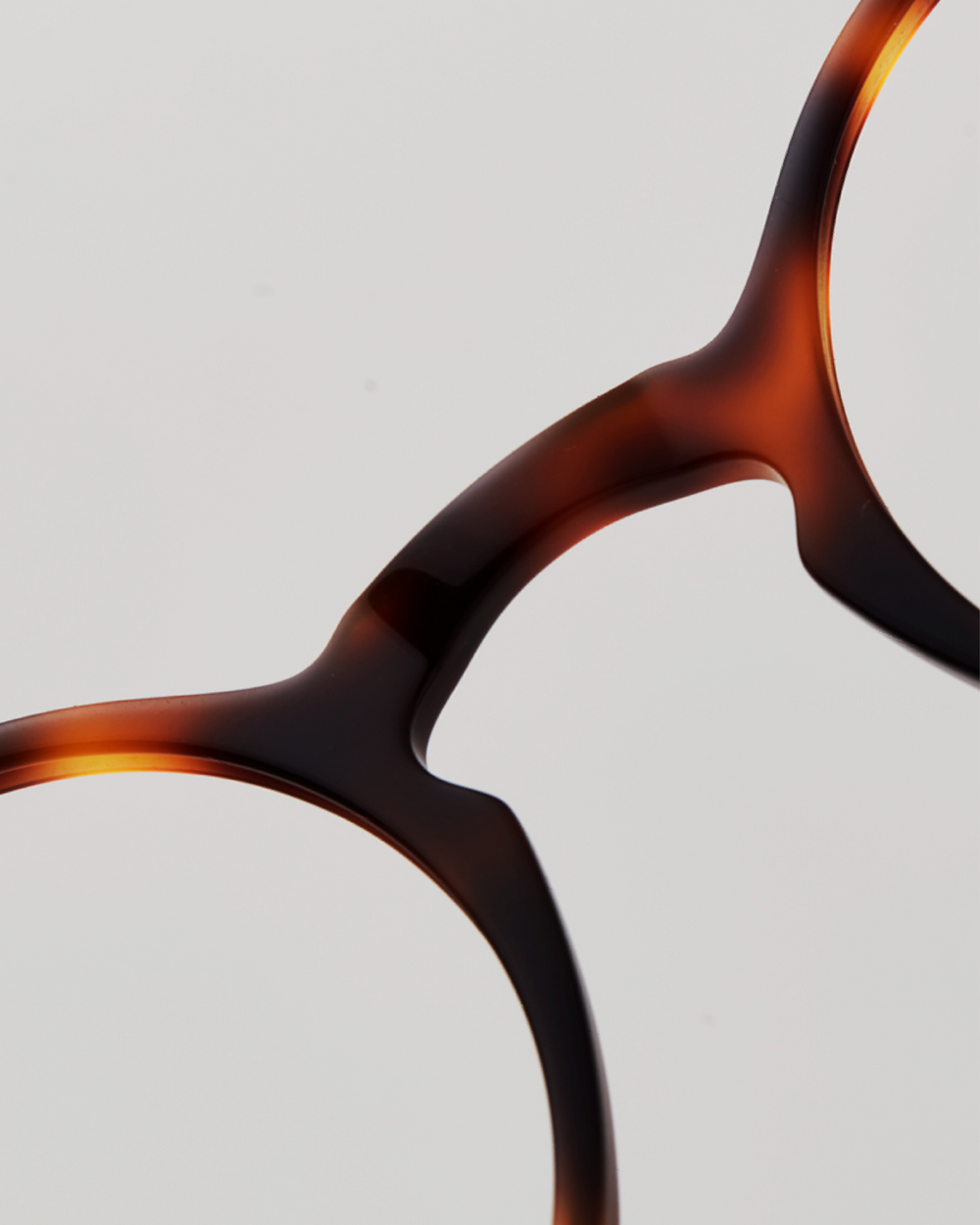 Featherweight, oh comely. An elegant wedding.