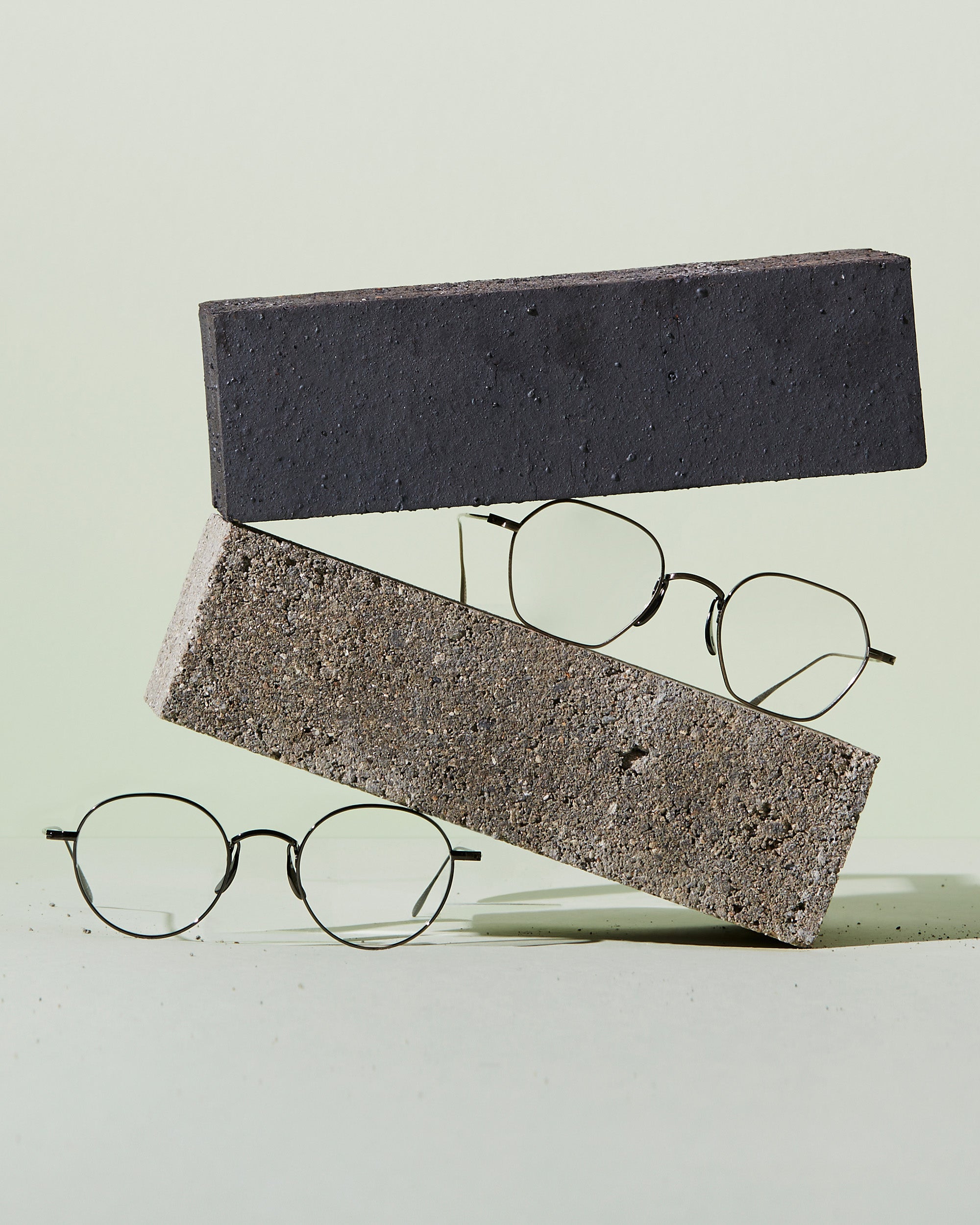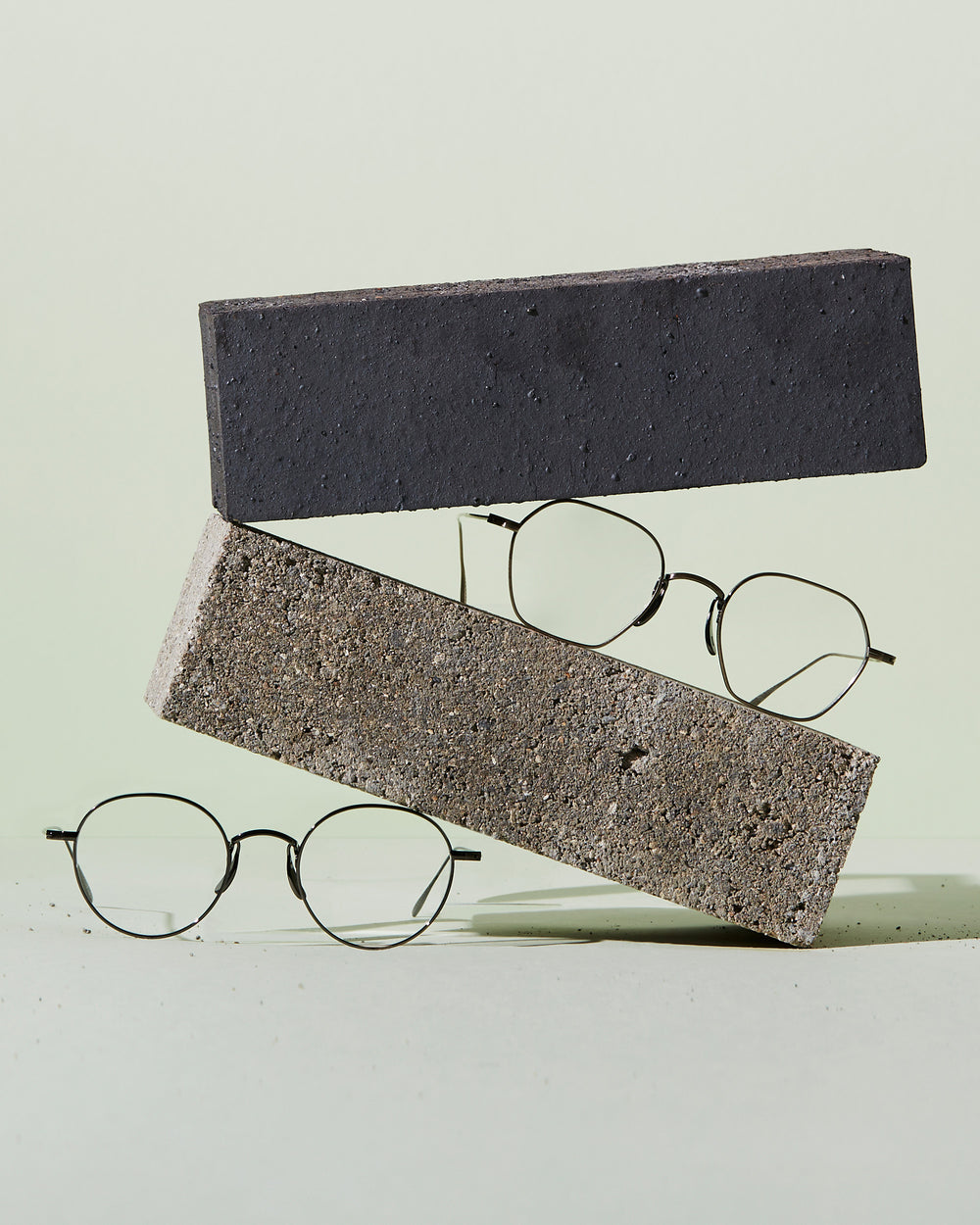 Cubitts Titanium
Lighter than a 20p piece. Ten times stronger than acetate.
Cubitts set out to create the highest quality titanium glasses frames available. Rather than using stock components, we individually designed each constituent part for a refined wedding of form and function.
Five times lighter than acetate, weighing 5 grams without lenses.
Corrosion resistant and exceedingly strong, made to last a lifetime.
Ion plated in gold, silver, or gunmetal to over 0.3µ.
Adjustable titanium nose pads for stability and comfort.
Temple tips inspired by Constantin Brâncuși's Bird in Space, cross hatched for a superior lateral grip to hold your frame in place.
Four styles of wire rimmed spectacles: round, panto, square, and 'hexa'.
The bridge and nose pads form a single continuous piece, while temple tips take inspiration from Constantin Brâncuși's Bird in Space. At the points of contact between titanium and skin, cross hatching inspired by the King's Cross gas holders provides superior grip. The rimlock is based on the geometric contrast between the circle and hexagon, a touch of Ben Nicholson, while a delicate tapering conceals the edge of the lens.

To realise the full potential of this design, we went to the makers of the highest quality titanium in the world, in Sabae, Japan. Our tiny workshop has been making spectacle frames for a century, specialising in aluminium.
Impossibly strong. Incredibly light. And, we contend, rather beautiful.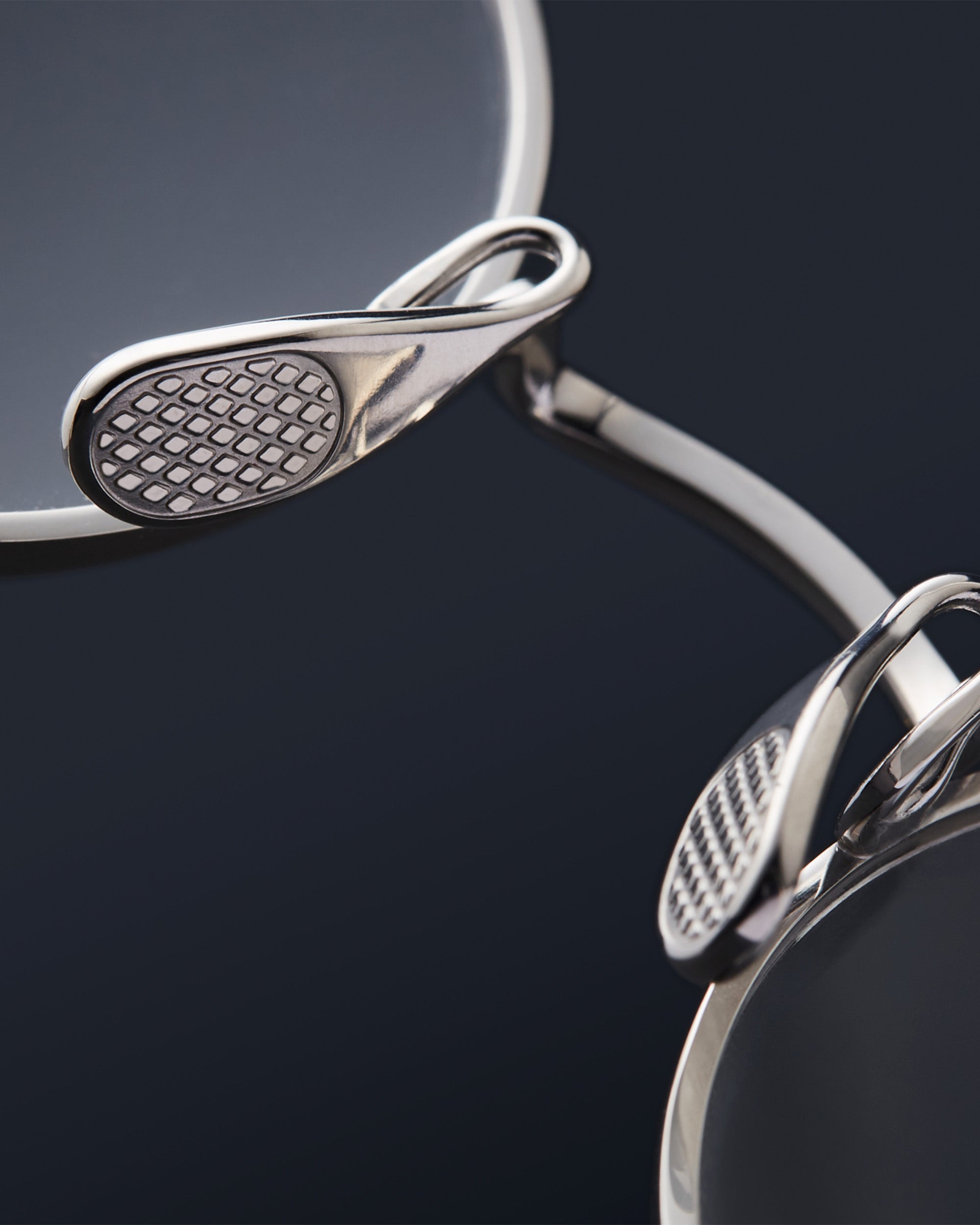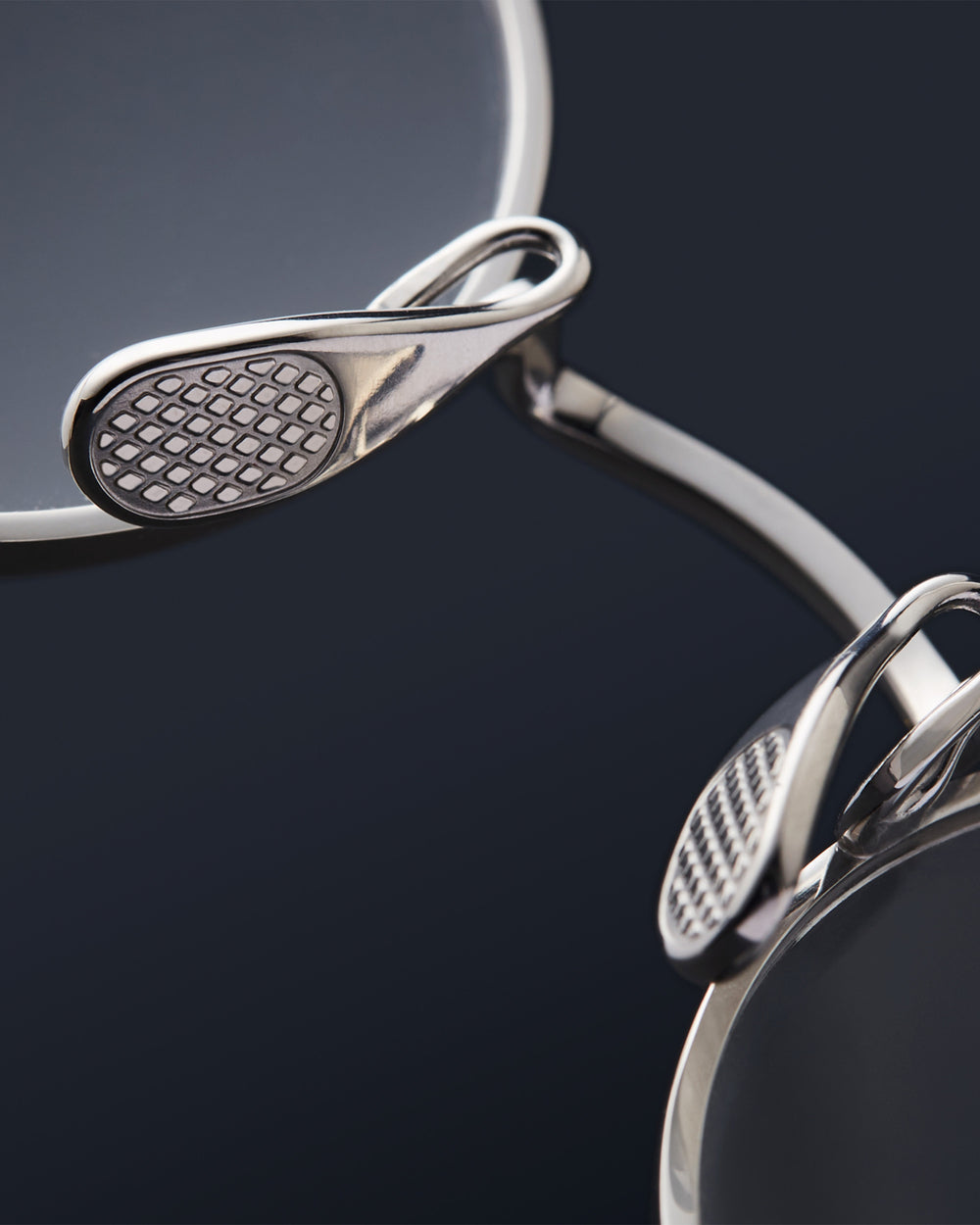 All that lightness, amid strength.