Spectacle making is not sustainable.

Most high quality frames are made from cellulose acetate. This is a semi-synthetic material which comes from a plant base (mostly tree pulp and cotton). While non-petroleum based, it is still a plastic and draws on some of the earth's natural resources. Lenses, too, typically come from a plastic called CR39.

In response to this, Cubitts is pleased to share REDUX, our ongoing campaign to find truly sustainable alternatives, and to minimise our impact on Mother Earth. You can read more about our other sustainability initiatives here.

To kick off REDUX, we made ten one-off concept frames from ten different waste materials - potatoes, sheep's wool, corn husks, chopping boards, plastic packaging, human hair, mushrooms, yoghurt pots, CDs, and cornstarch - all crafted by hand in our King's Cross workshop.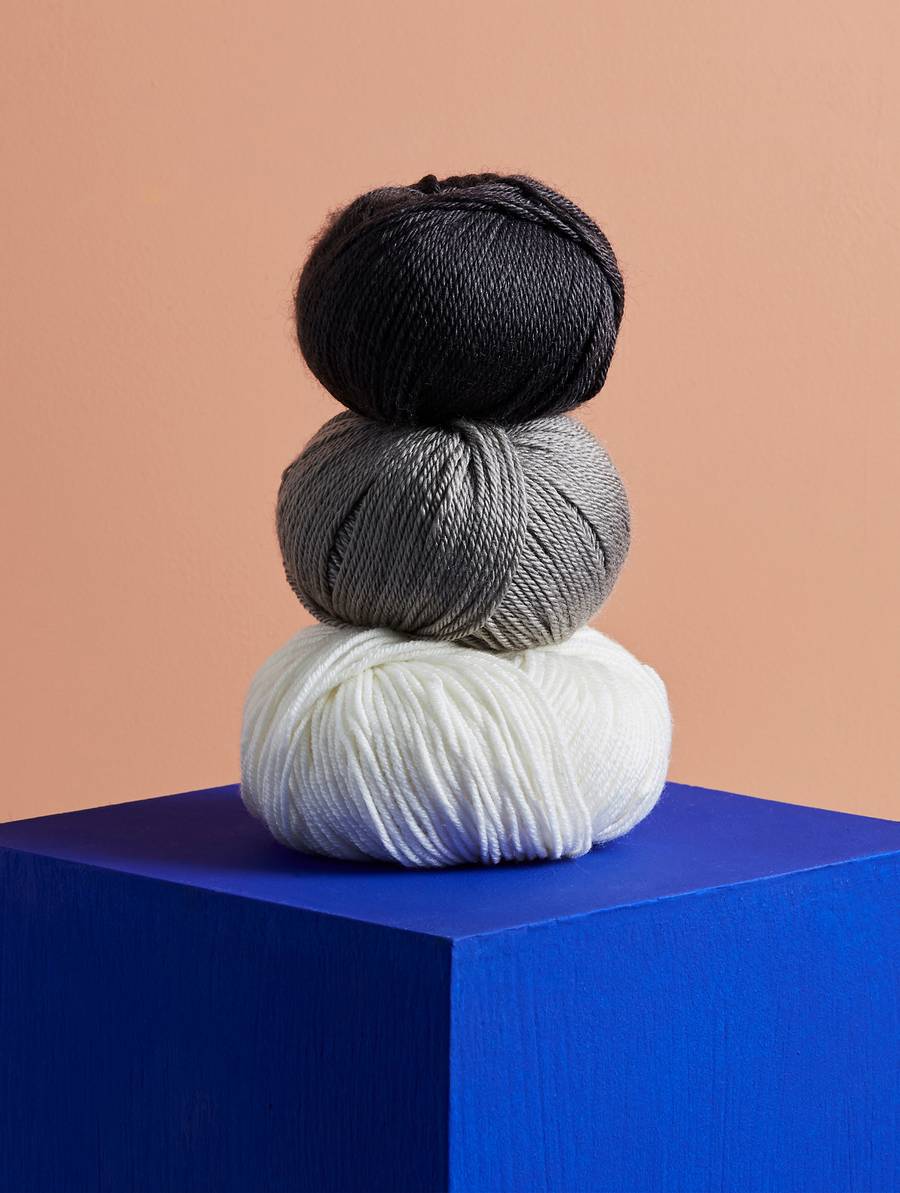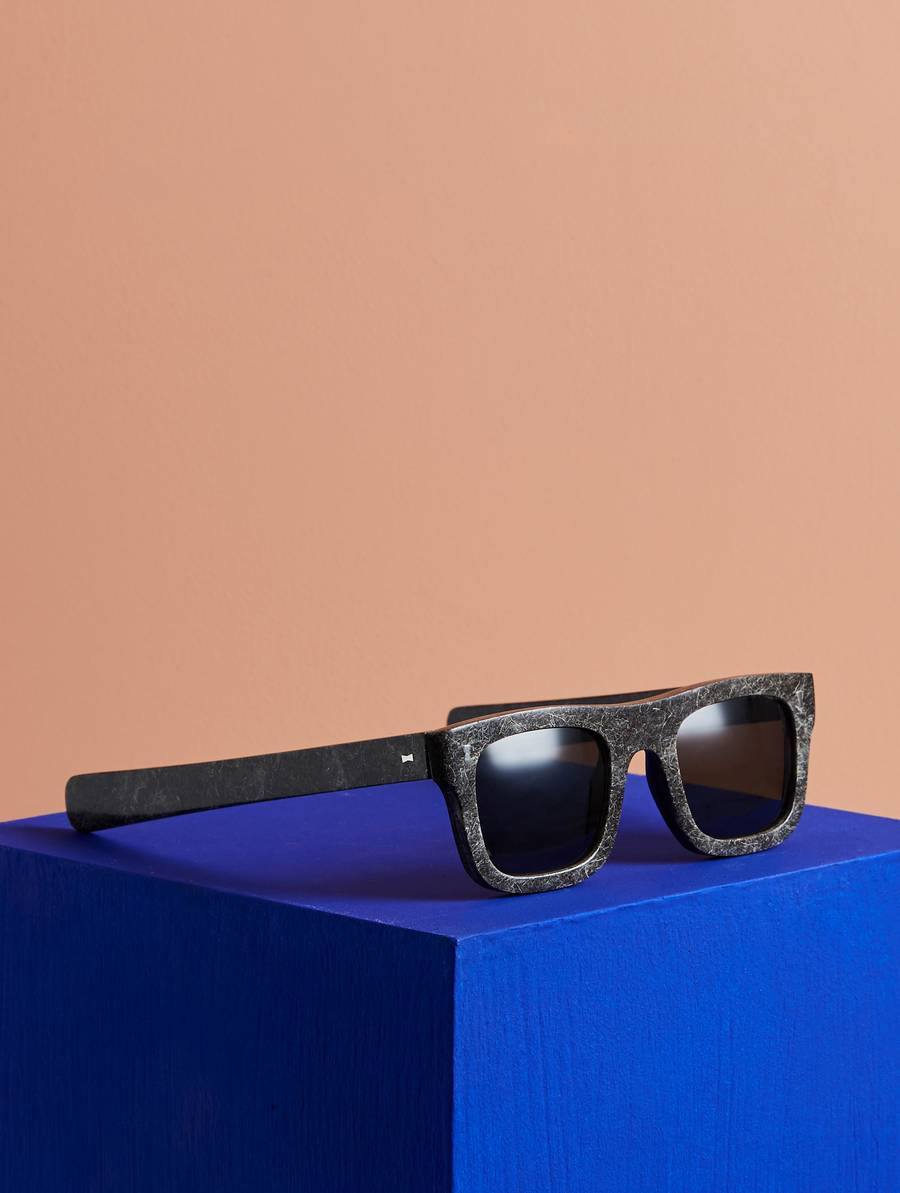 Wool
We worked with Devon-based company Solidwool to make a frame from the wool of the Herdwick sheep, which is generally too coarse to make clothing and so typically discarded. The composite material was set in a bio-resin in a process designed to have the lowest environmental impact possible.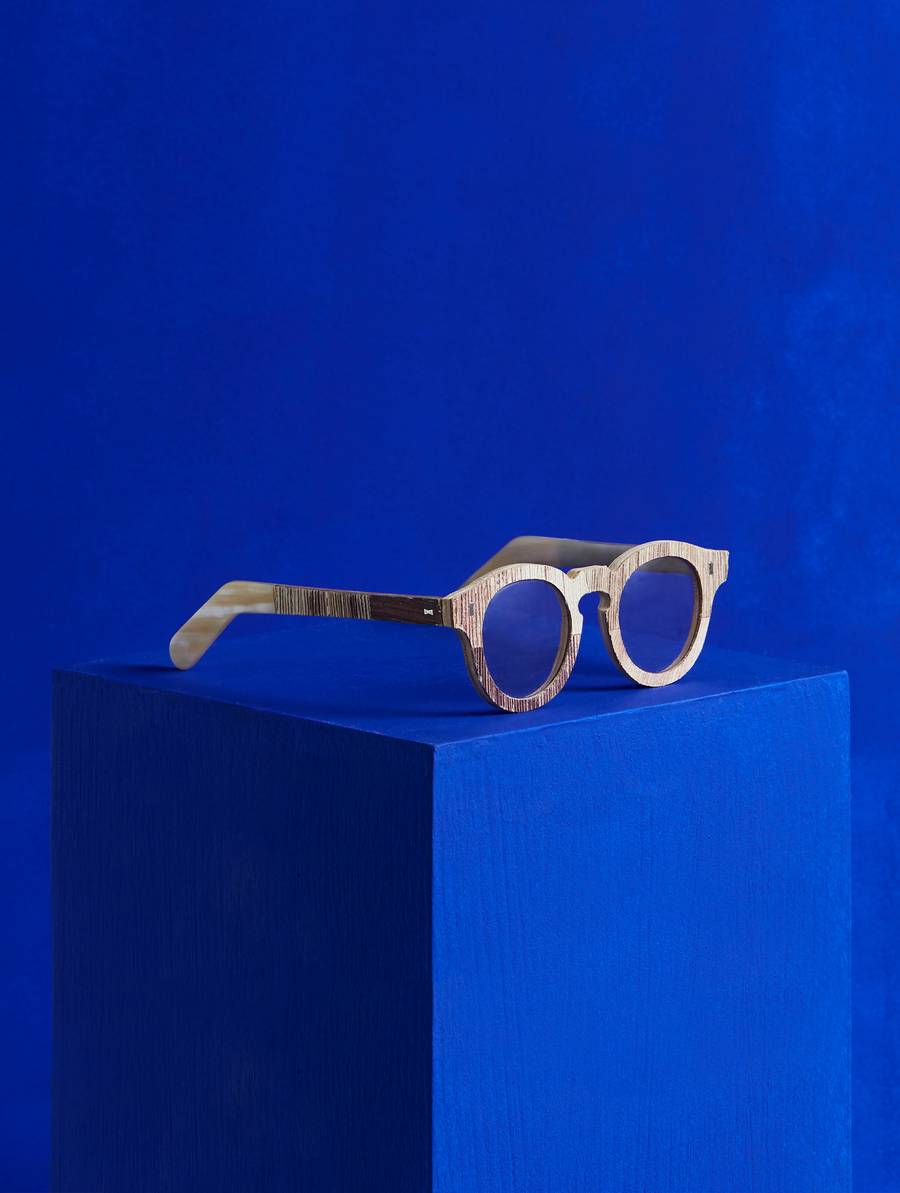 Corn husks
We used Totomoxtle, a veneer made from the husks of Mexico's endangered heirloom corn that was developed by designer Fernando Laposse. As well as being a sustainable material, his veneer works to preserve biodiversity and support indigenous communities in his native country.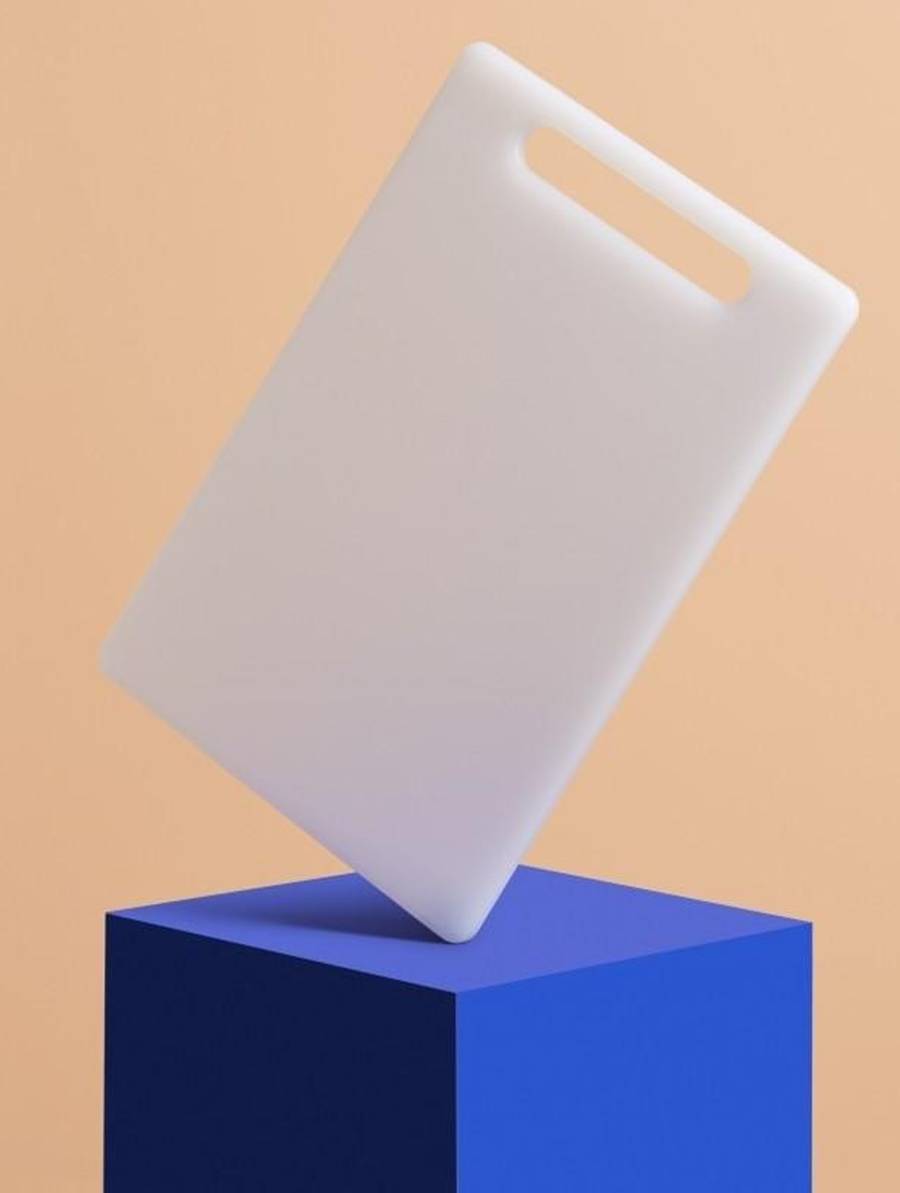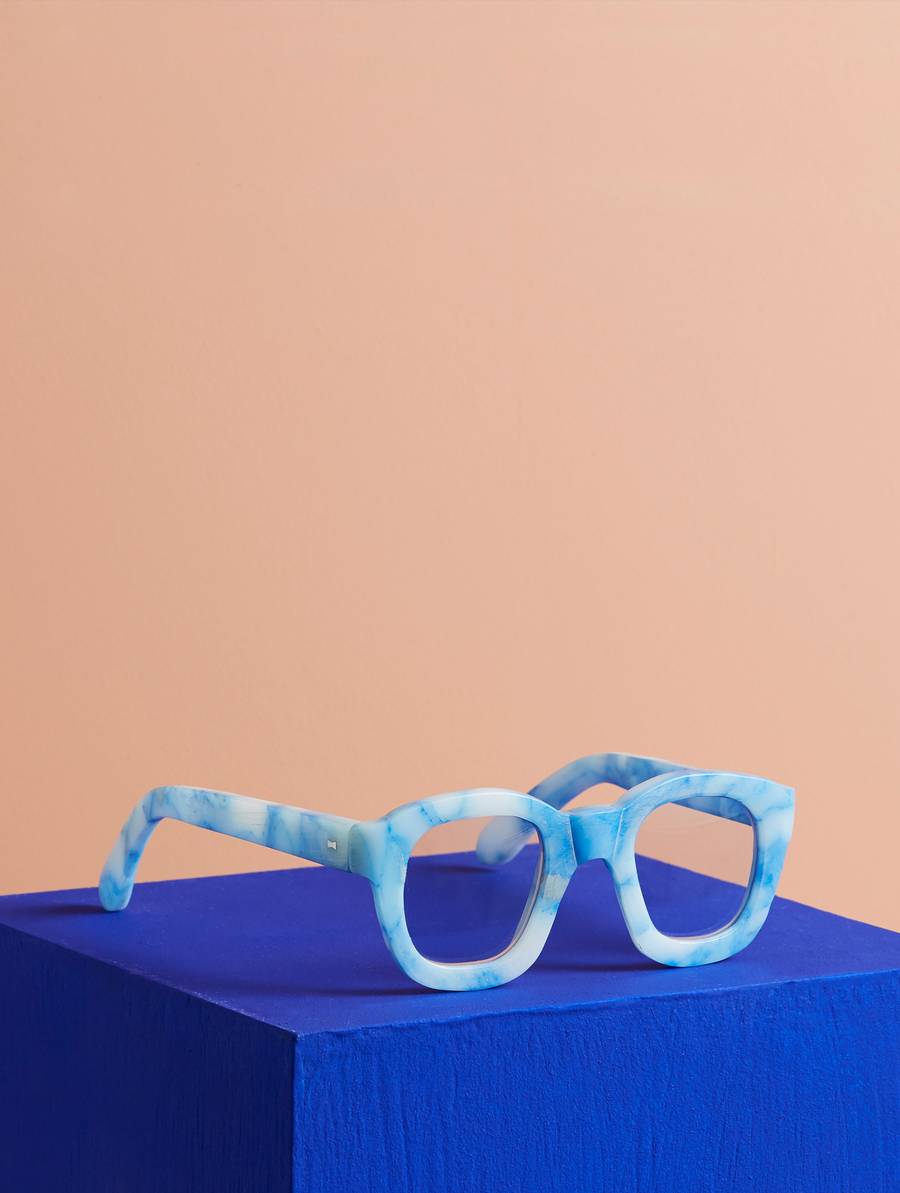 Chopping boards and plastic packaging
We used Smile Plastics' Blue Dapple material to make a vibrant, marbled frame from waste kitchen plastics. Each slab of the waterproof, rot-proof material uses between 16 and 58kg of waste, which is the equivalent of between 100 and 150 old chopping boards.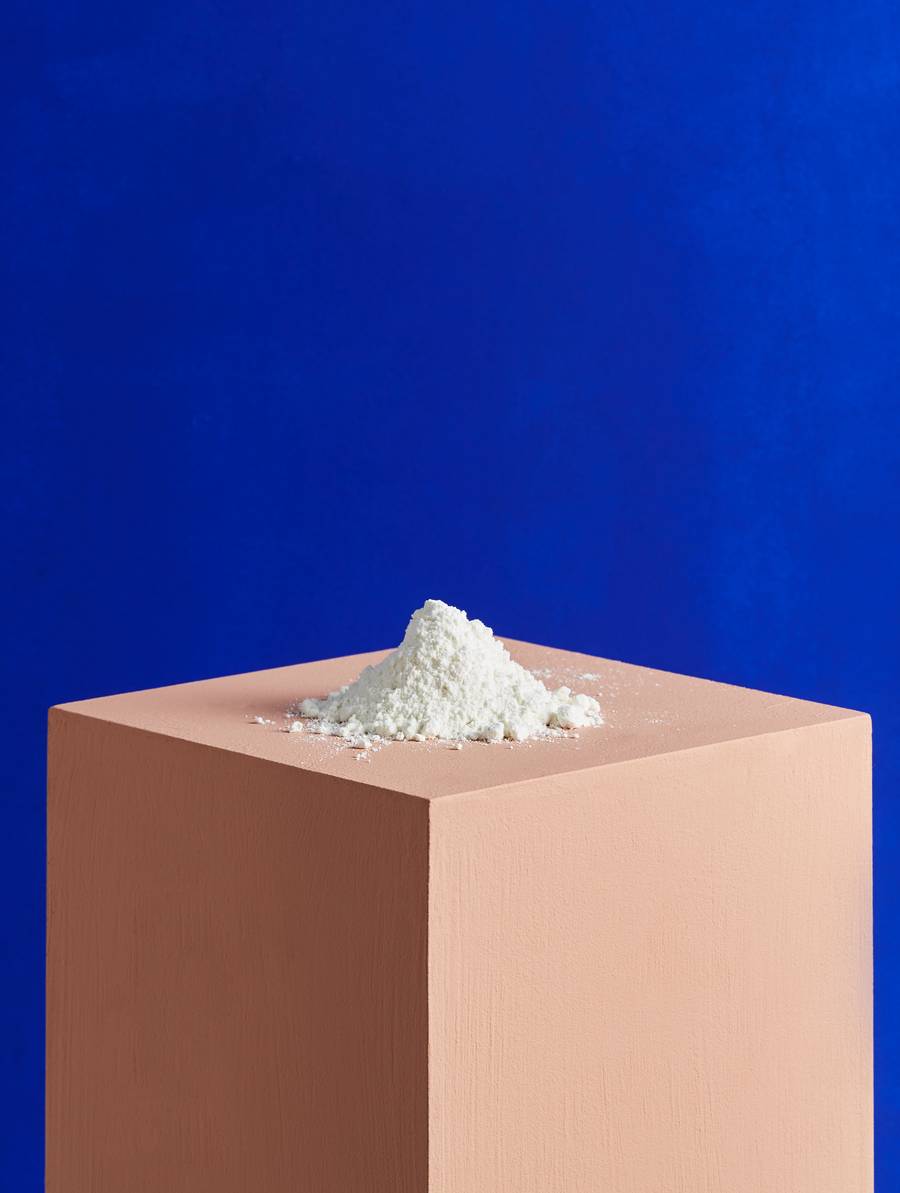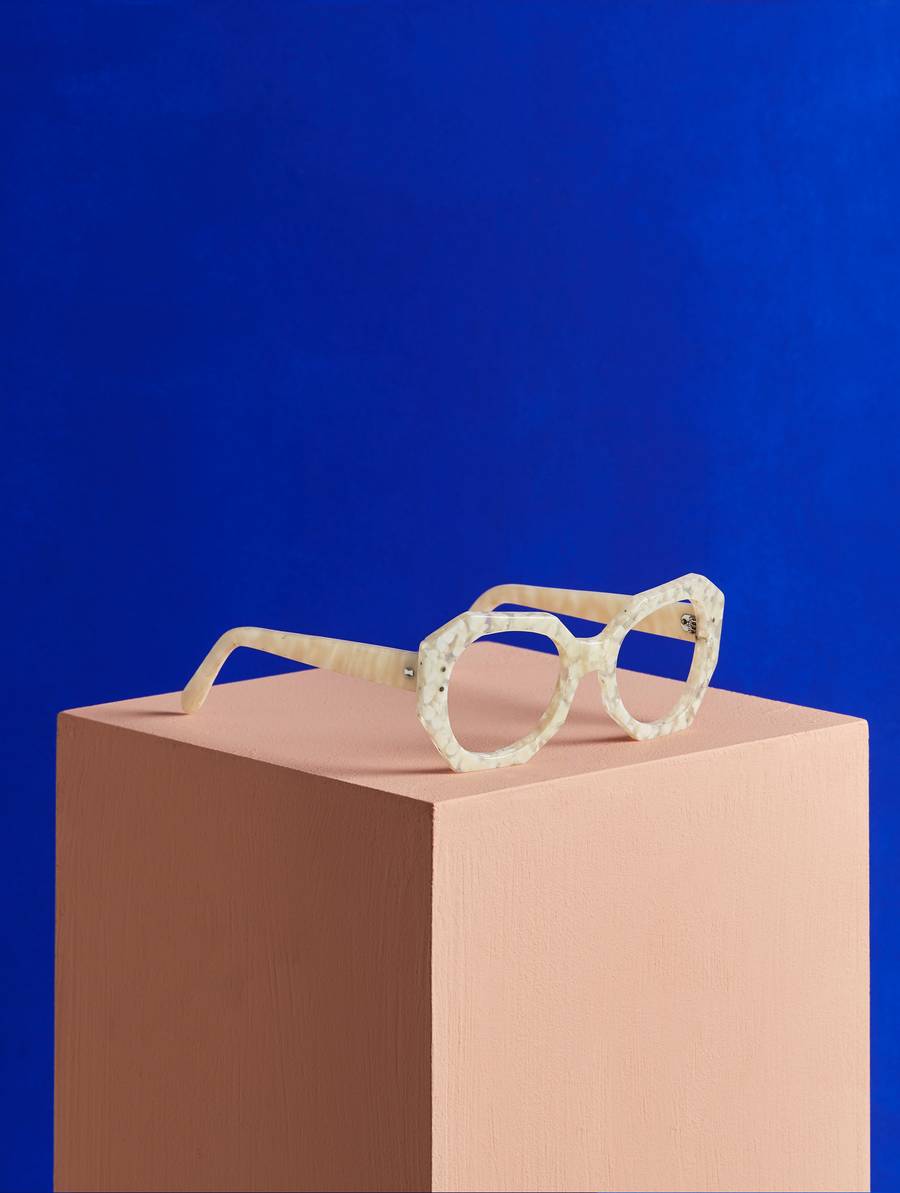 Corn starch
We used Crafting Plastics' 100% plant-based biopolymer NUATAN, which is produced from corn starch, to make a plastic frame from a material that is fully bio-based and biodegradable. It has an estimated lifespan of between 1-50 years, but when put in an industrial composter degrades into water, CO2, and biomass.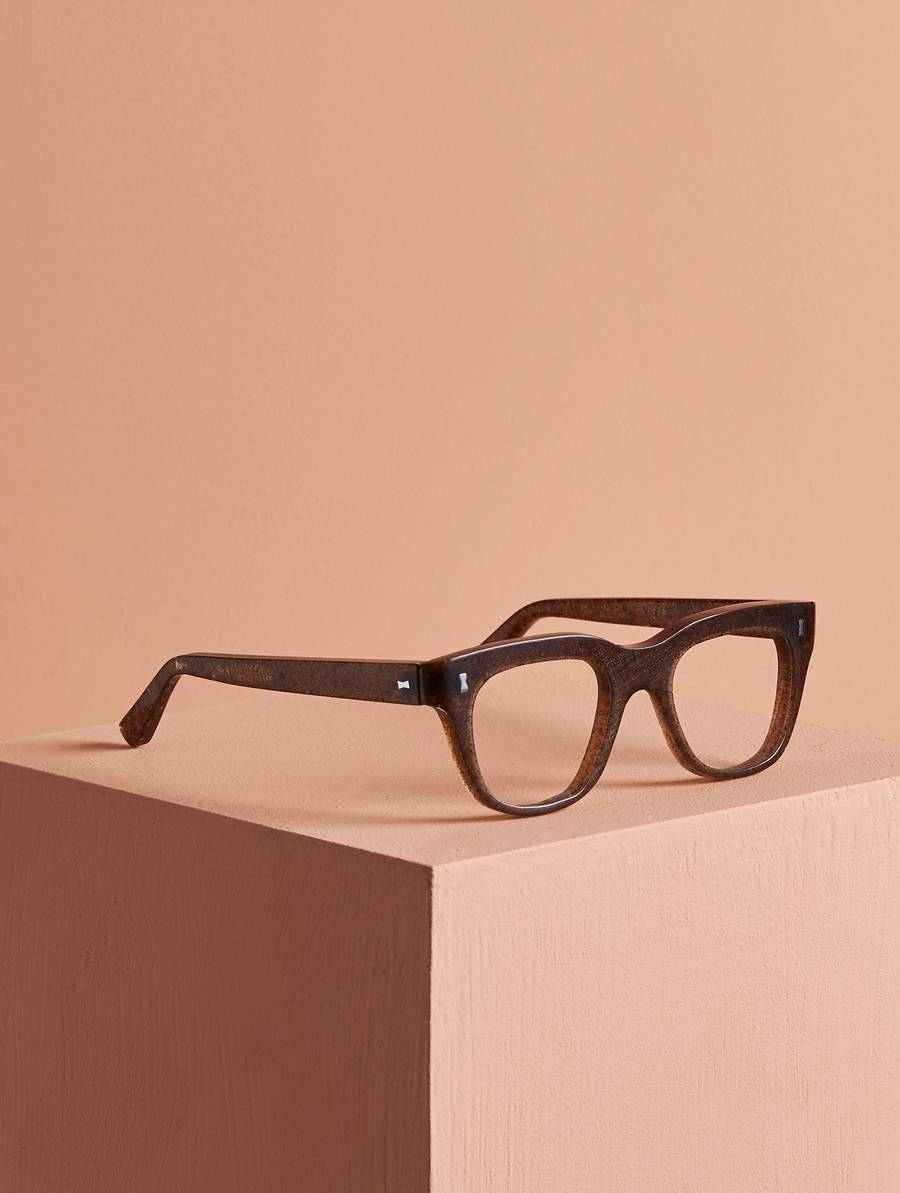 Potatoes
We worked with London-based company Chip[s] Board® to craft a frame from the waste created by the potato processing industry. Supplied by McCain, their potato-based materials are inspired by the circular economy and are durable, recyclable, and biodegradable, without using any toxic chemicals.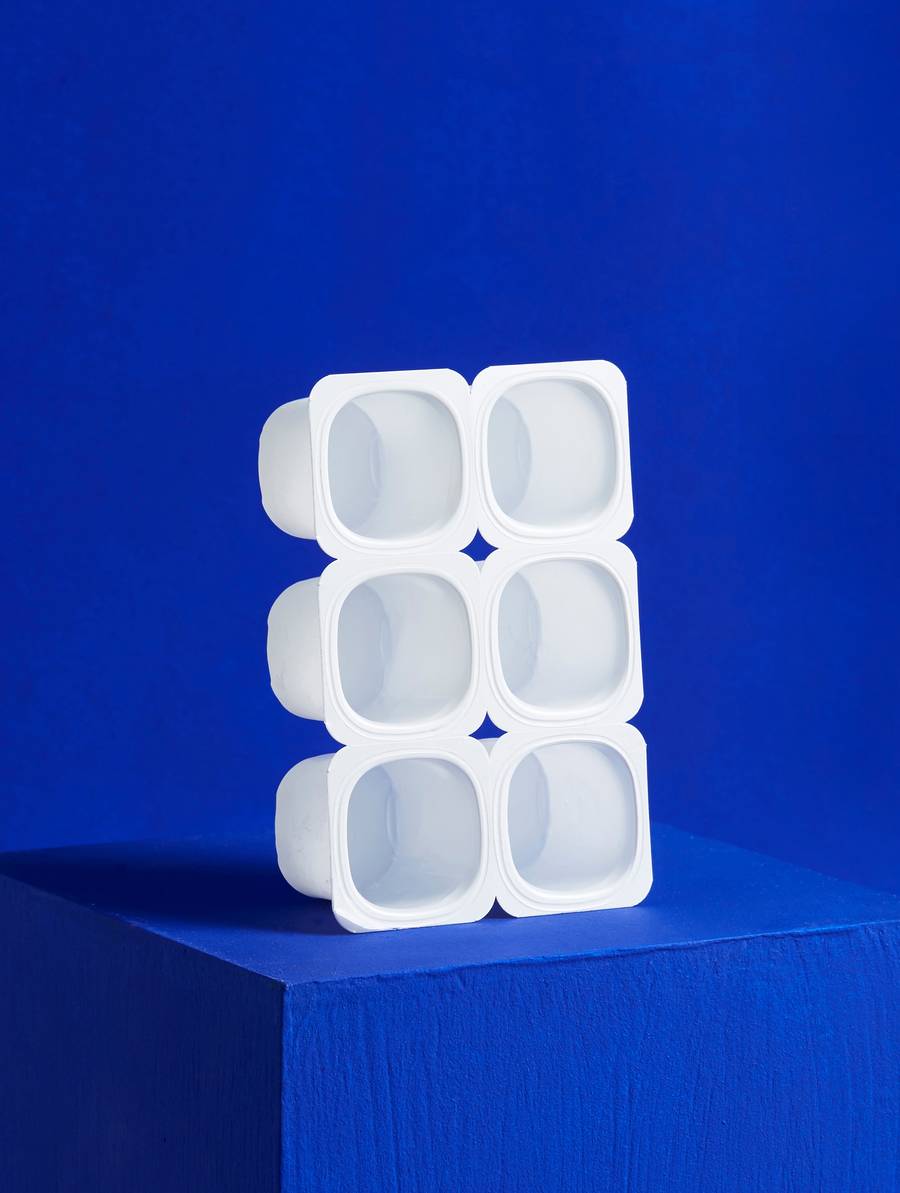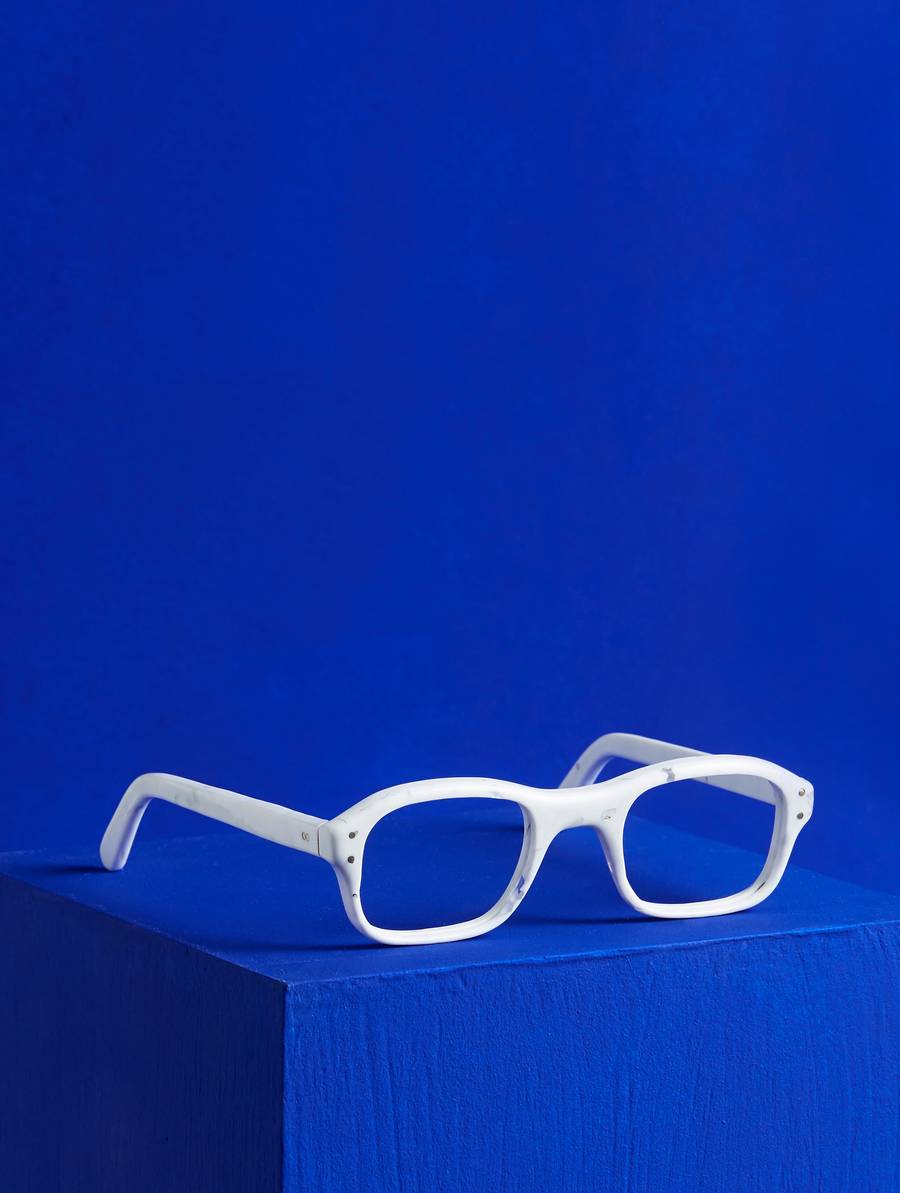 Yoghurt pots
We used Smile Plastics' Alba material to make a marble-effect frame from recycled yoghurt pots. The white of the pots is flecked with silver patches and hints of colour, caused by the remnants of yoghurt labels and silver foil, so that each slab of material is entirely unique.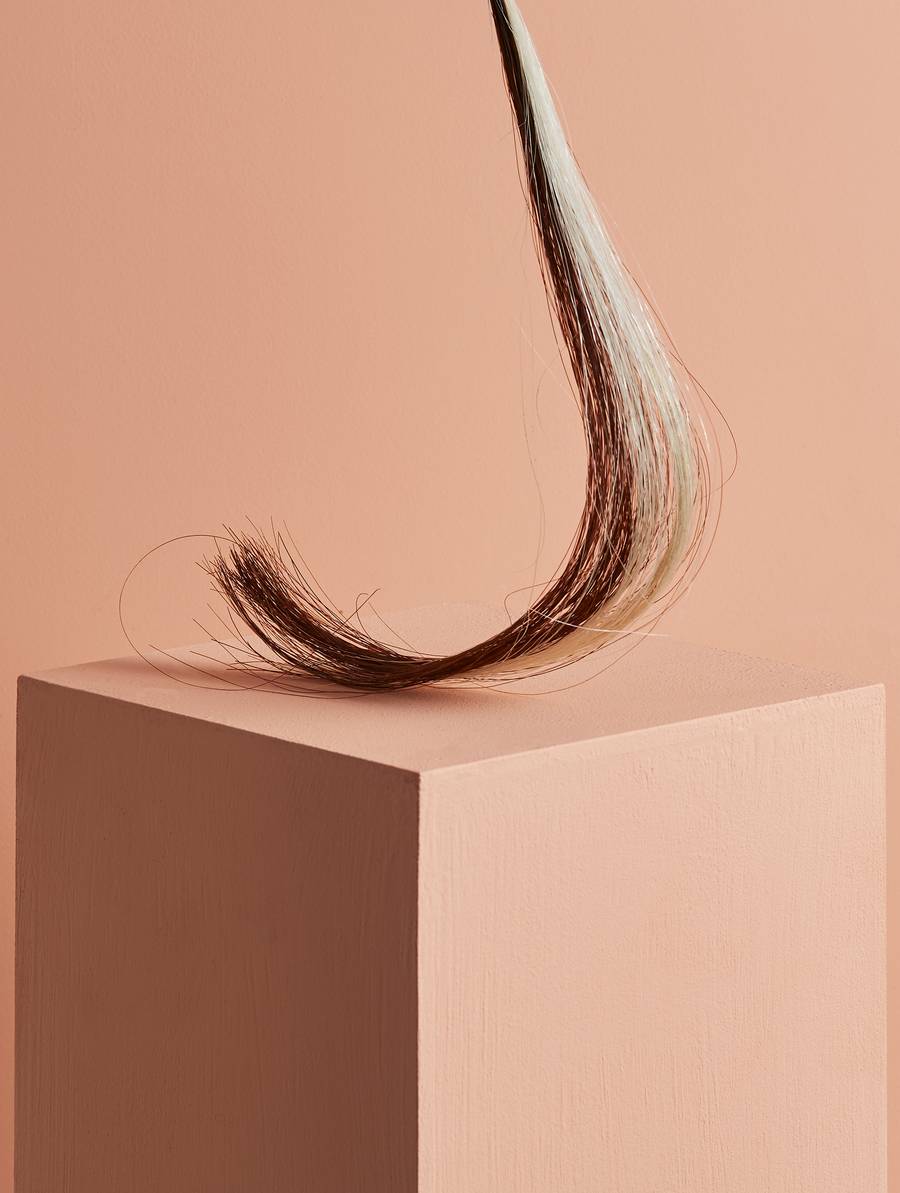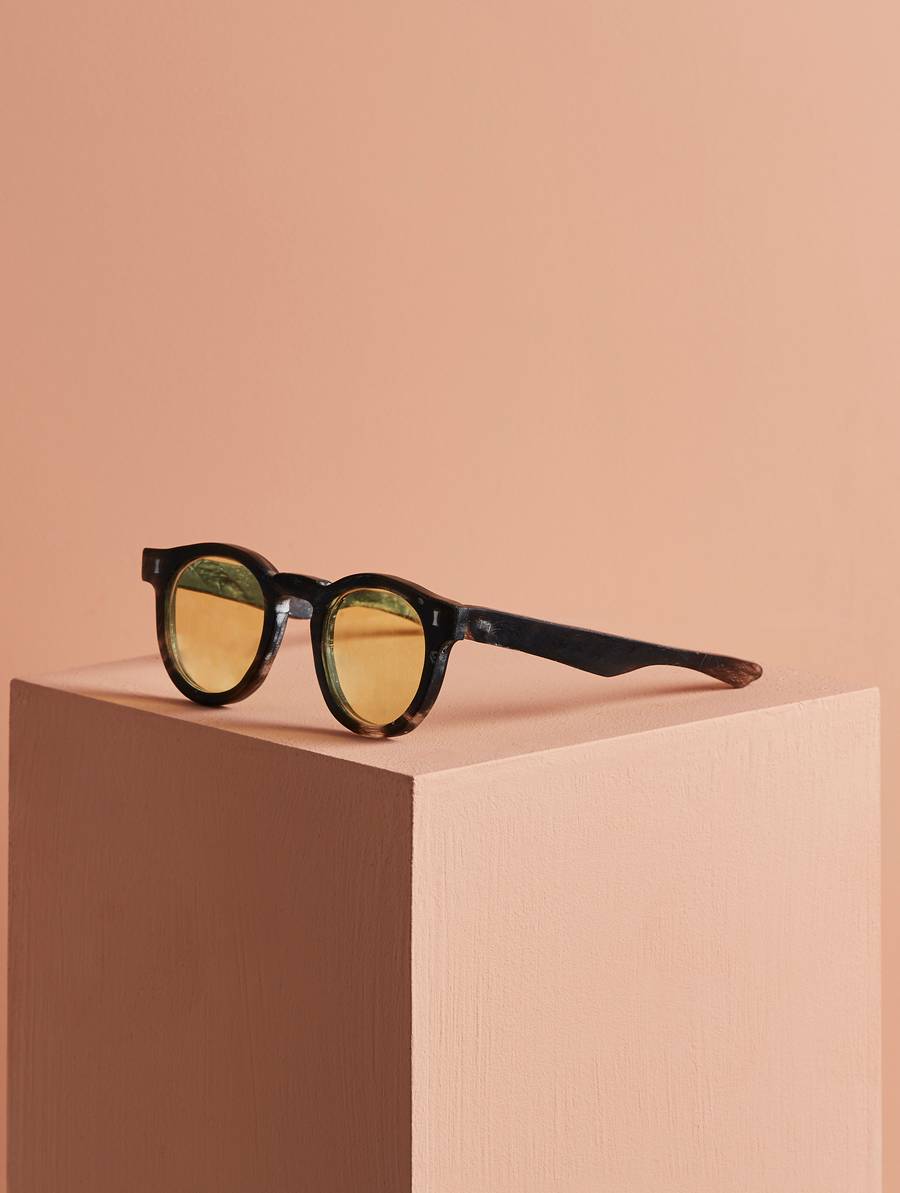 Human hair
We mixed human hair, donated by friends and staff, into a bio-resin in our King's Cross workshop to create a frame from an abundant natural resource. The clear resin creates a solid form, while allowing individual strands of hair to be seen when inspected at close range.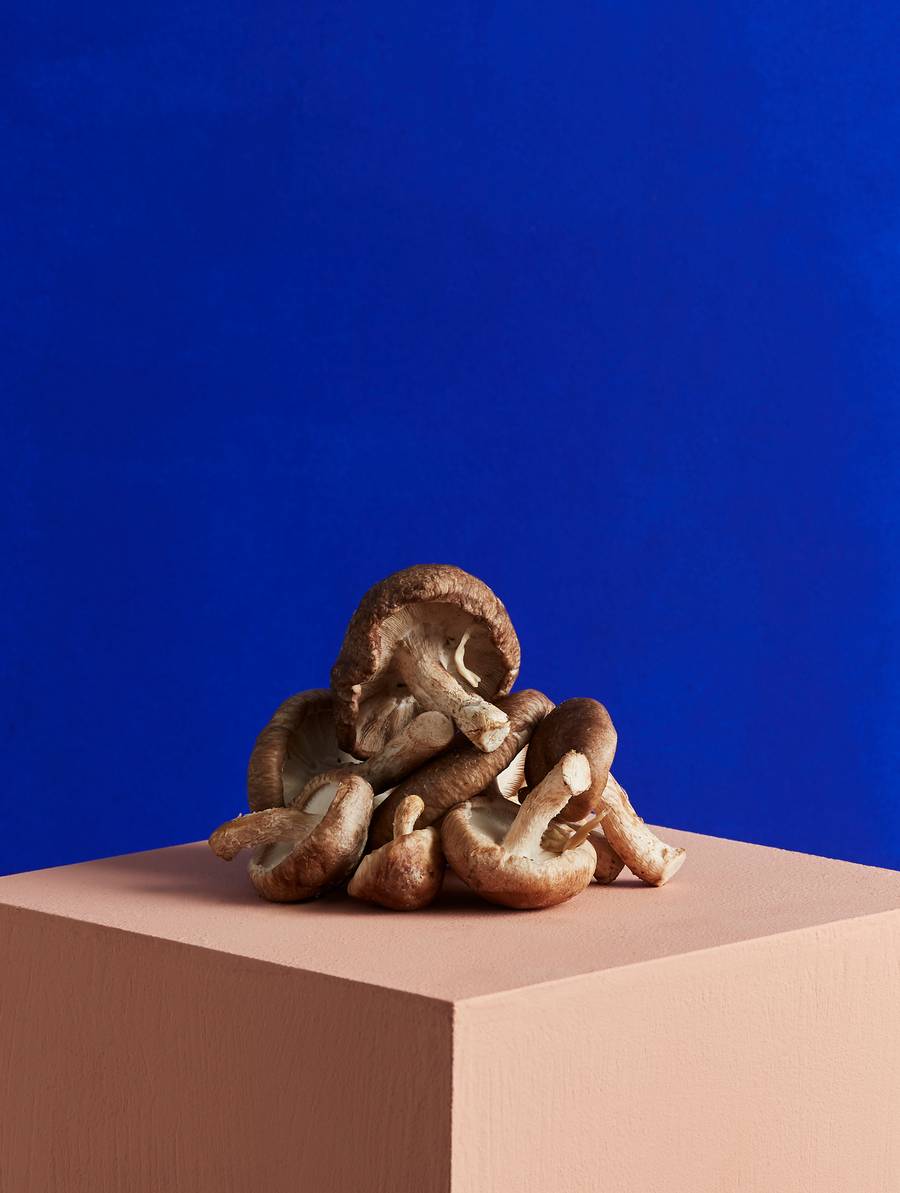 Mushrooms
We collaborated with bio-designer Jessica Gregory to grow a pair of frames from mycelium - the vegetative root system of mushrooms. Moulds were made to dictate the shape of the frame, before the mycelium was introduced and left to grow into the correct form.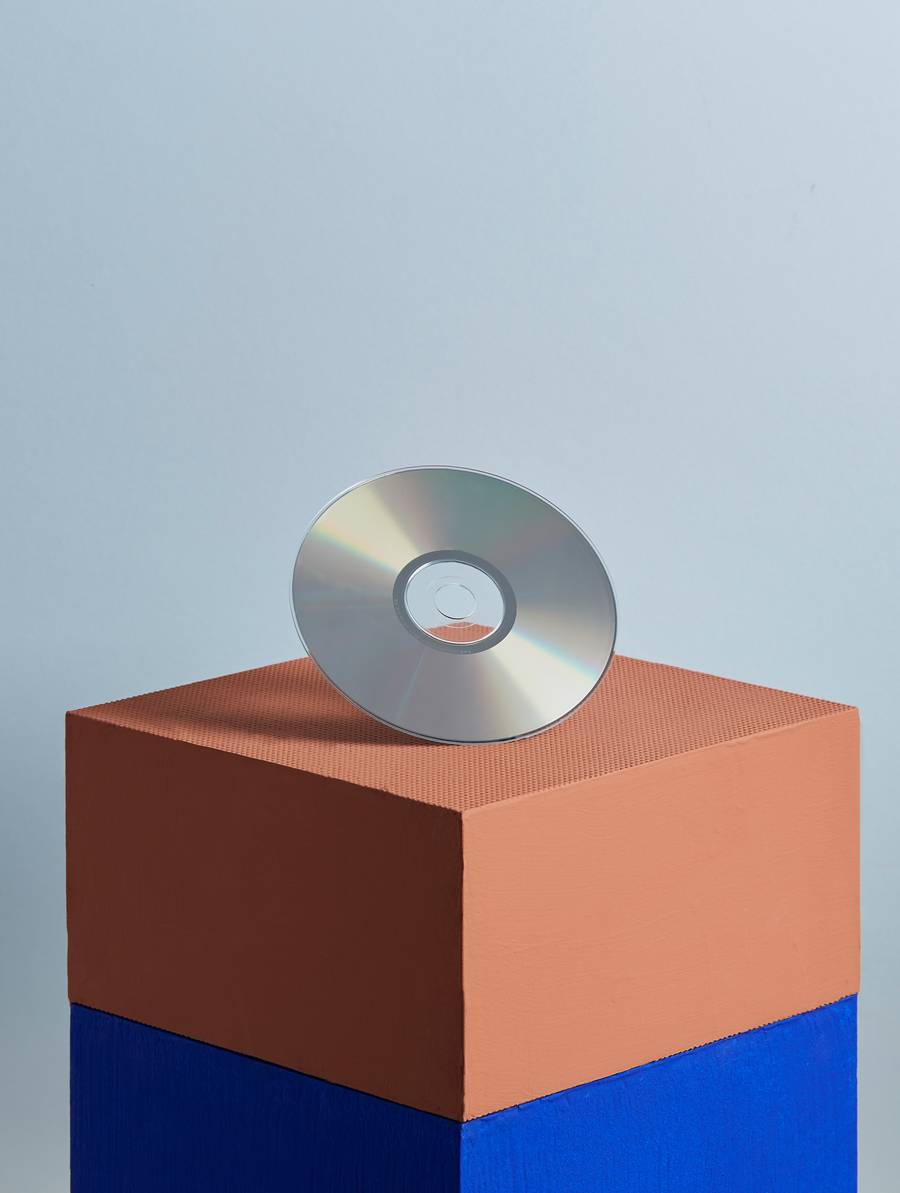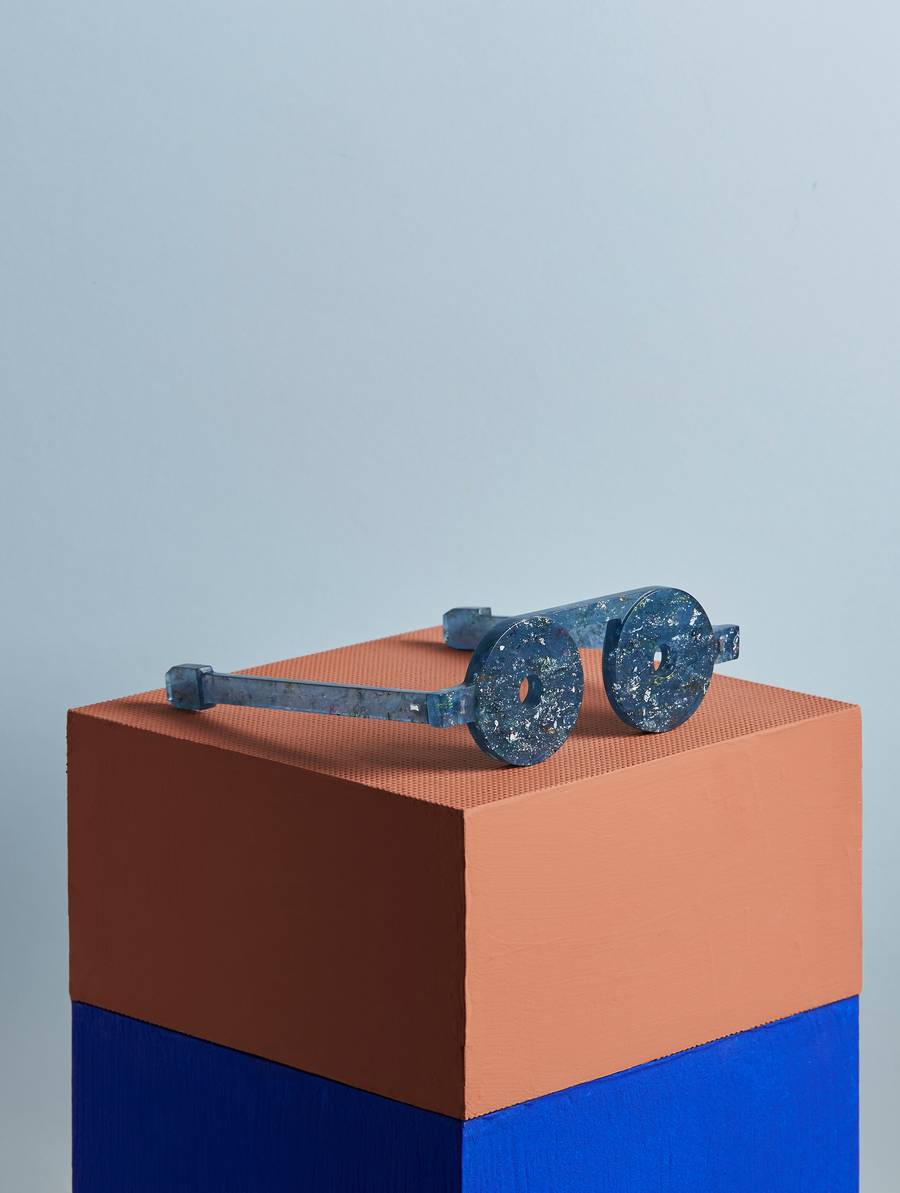 Compact discs
We used a slab of material made from recycled CDs, donated from an exhibition on recycling. The scattered shards of the silver polycarbonate plastic give the material a glittery effect, with splashes of colour appearing from patterned and printed discs.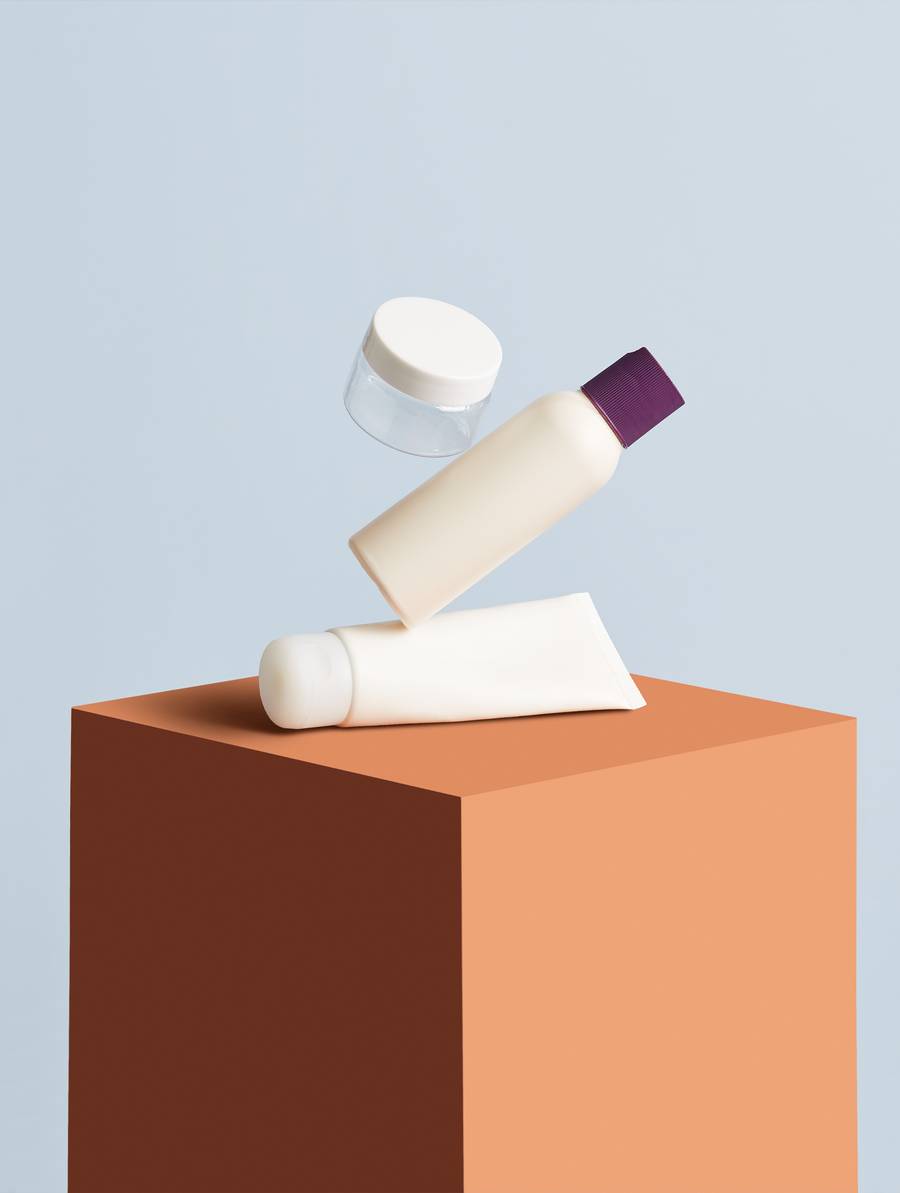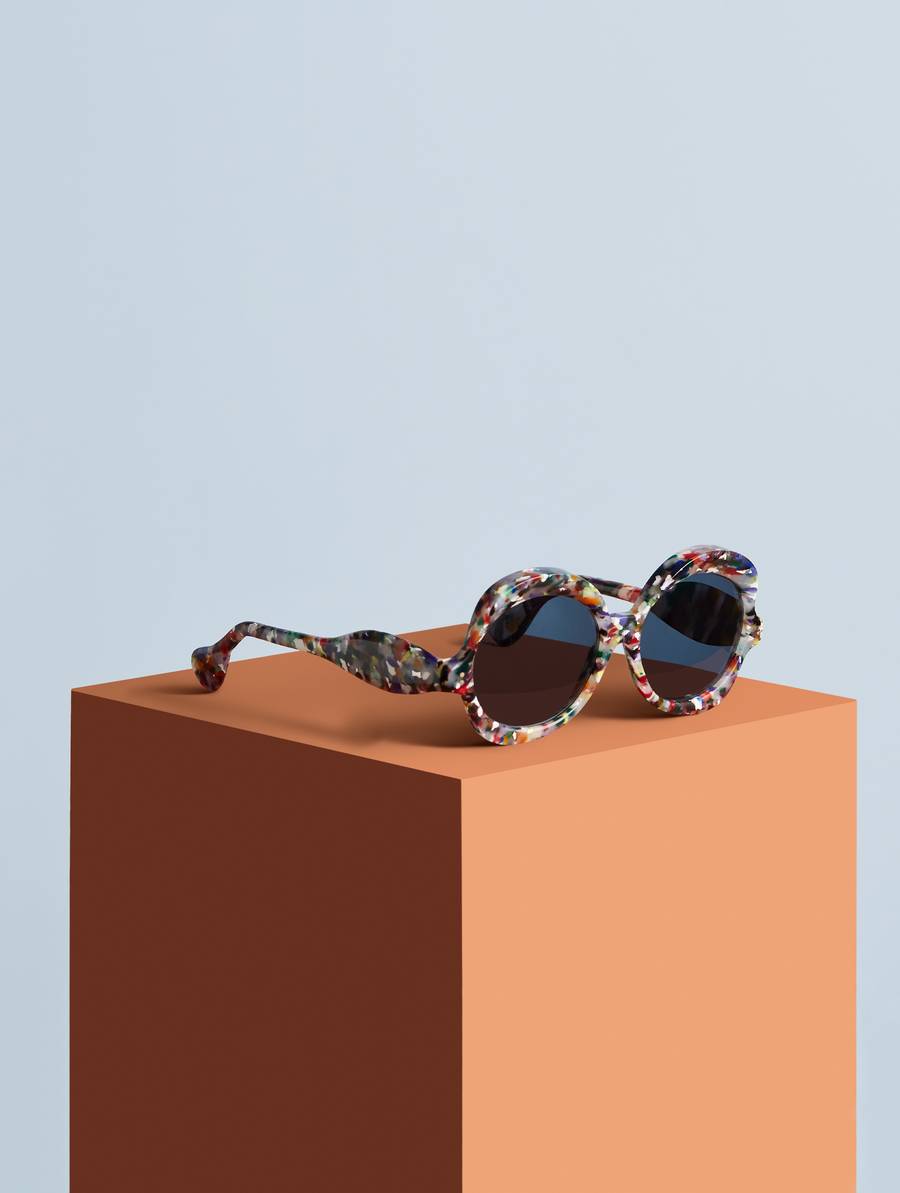 Plastic packaging
We used Smile Plastics' Kaleido material to make a rainbow-coloured frame using recycled plastics. Kaleidoscopic from afar, hence the name, closer examination reveals flecks of barcodes and labels among the brightly coloured plastic base.
You can learn more about our REDUX initiative here.