So begins the first series of The Cubitts Podcast, in which founder Tom Broughton sits down with a selection of Emotional Utilitarians (people) to discuss their Emotional Utilitarians (objects). Each guest will bring in three functional objects from their life, and wax lyrical while concealing a tear in their eye.

Our first Emotional Utilitarian is Matt Gibberd, co-founder of the UK's first design-led estate agency, The Modern House. They curate and celebrate houses along principles of space, light, and materiality, and have in common with Cubitts a fondness for the utilitarian principles of modernism. In 2021, Matt and his business partner Albert Hill established a sister brand, Inigo, adding a flair of the romantic with a focus on historic houses. He also hosts Homing In, exploring the lives of his guests through the places they've lived.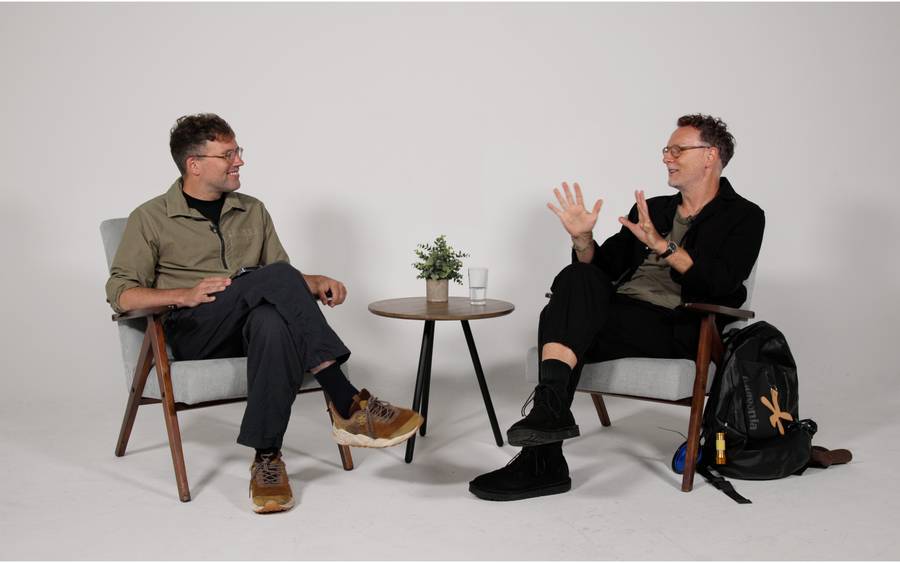 Matt brings in a trio of (apparently coincidentally) colour coordinated objects, which speak to a meticulous and wistful character. A bag equally at home floating down the River Dart and accompanying him to business meetings, a watch purchased with his first paycheque, and a perfectly practical jacket, designed by his wife, Faye Toogood.