Liquid error (snippets/responsive-image line 44): invalid url input
Liquid error (snippets/responsive-image line 44): invalid url input
The Cubitts protective case, constructed from ultra-lightweight, exceptionally strong grooved aluminium.

A perfect manifestation of form and function, taking inspiration from vintage designs by Reinhold Kühn. 
Features include:

Made from 5052 grade 0.6mm sheet aluminium with a clear anodize
Lined with a soft microfibre in charcoal grey, subtlety exposed along the outer edge, plus discrete internal logo
Rolled integrated 9 barrel hinge with concealed stainless pin
Concealed N45 neodymium magnetic catch
Press-formed ribs, doubling the stiffness, and strengthening the base and top surfaces
Technical details:
Designed to fit the vast majority of frames, while retaining an elegant silhouette
External dimensions of 166mm x 62mm x 35mm
Internal dimensions of 162mm x 55mm 30mm
Weighs 100g
Free 30 day returns in UK and US

Import duties may be payable outside the UK
Visit our FAQs page for more information.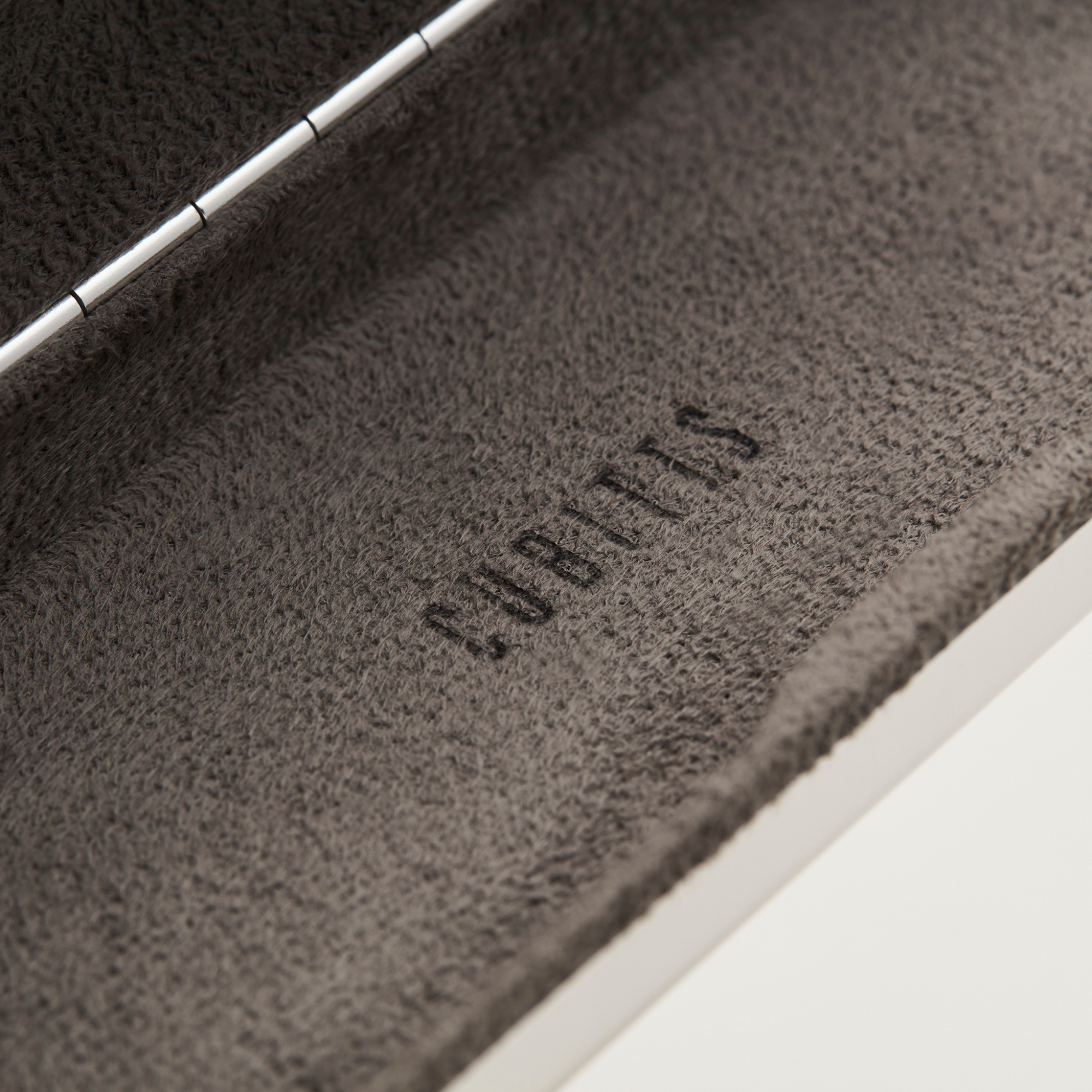 A manifestation of form and function, removing all unnecessary ornament