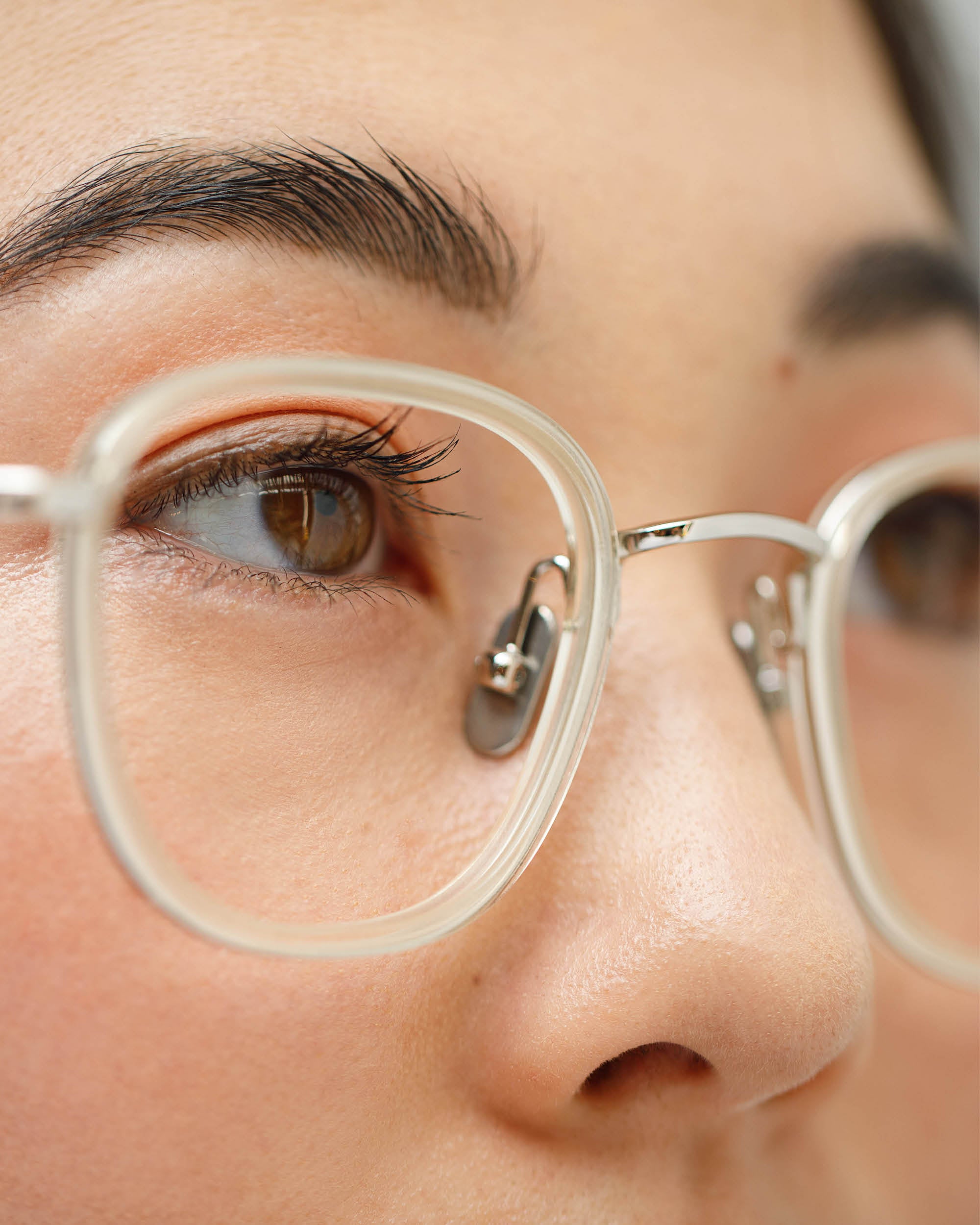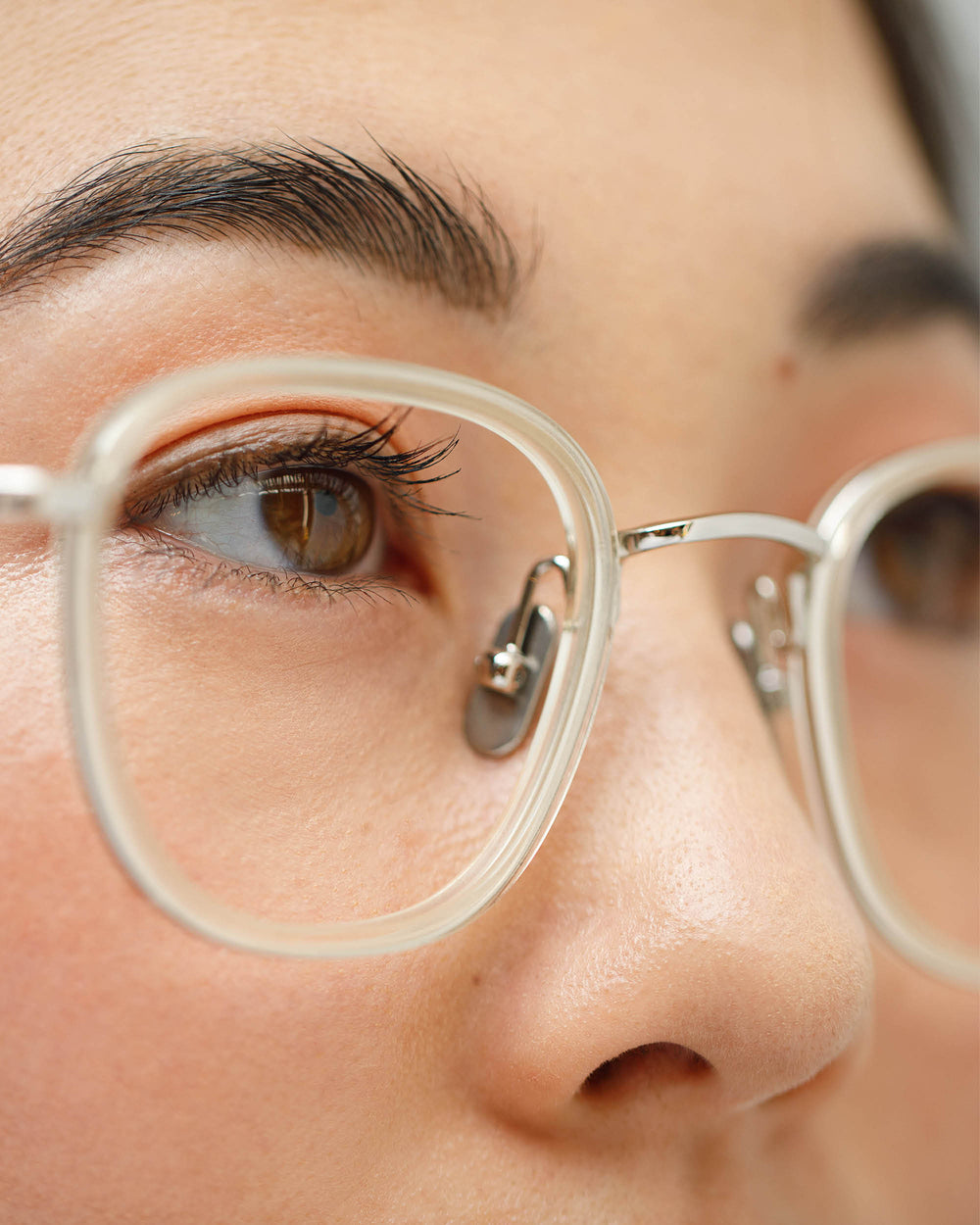 Frames with nose pads
Place your spectacles upon a pedestal.
People's facial vagaries are never the easiest to design for. But beyond the standard deviation is wild and interesting country. Low noses, narrow noses, wide noses. They all deserve spectacles that do justice to their magnificent form.

Enter the humble nose pad. Raising your spectacles aloft like a trophy so that the lens sits perfectly before your eye. Gently balancing à point upon the bridge of your nose. Effortlessly diffusing the weight of your spectacles with balletic prowess.

An object of optical clarity and aesthetic harmony.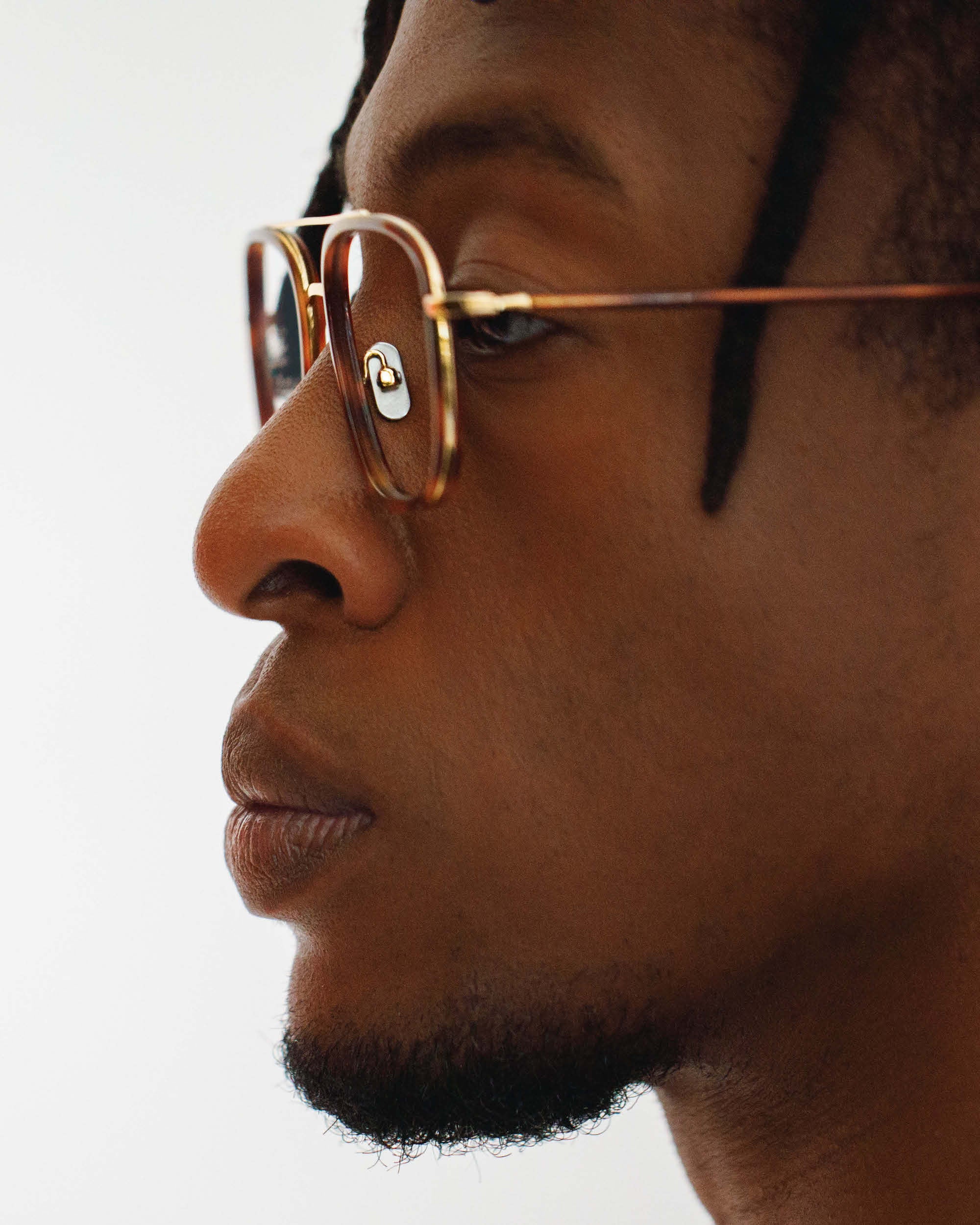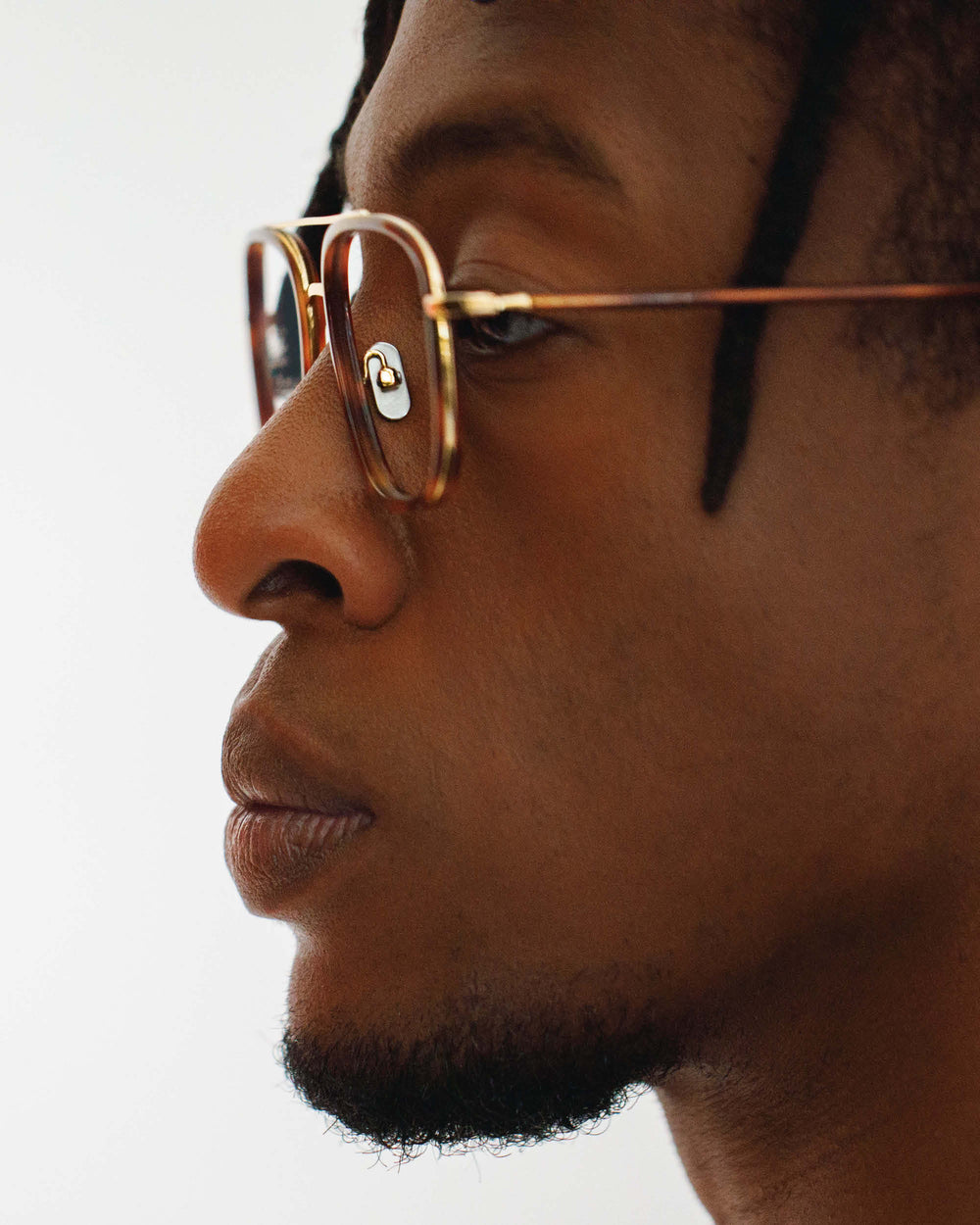 A nose pad nose? Who knows?
If you're already a spectacle wearer, the following daily struggles might suggest you'd be suited to a frame with adjustable nose pads:
Your frame sits too low on your face, obstructing your vision.
Your frame sits too close to your face, touching your eyelashes or your cheeks.
Your frame isn't comfortable where it makes contact with the nose.
Your frame slips down your nose, even after it's been properly fitted to your face.
The following collections of spectacles and sunglasses frames have built-in nose pads as standard, saviours for marvellously unaverage noses.
Combining all the most alluring traits of acetate and steel, frames for the indecisive.
Crafted in jewellery grade stainless steel with custom components and adjustable nosepads.
Impossibly light, with a nose pad and bridge constructed from a single fluid piece of titanium, transforming a functional fitting into an object of beauty.


All of our nose pad frames are also available as sunglasses. That means an end to sunglasses slipping into the sea.
Of course your magnificently unaverage nose needn't mean you forego those spectacle silhouettes not yet adjusted to your requirements. Any frame in our acetate collection can be fitted with adjustable nose pads free of charge.

We'll need to see your magnificent nose for ourselves, so nose pad additions are available exclusively in store.
For the spectacles obsessed, there's nothing more breathtaking than the human nose.