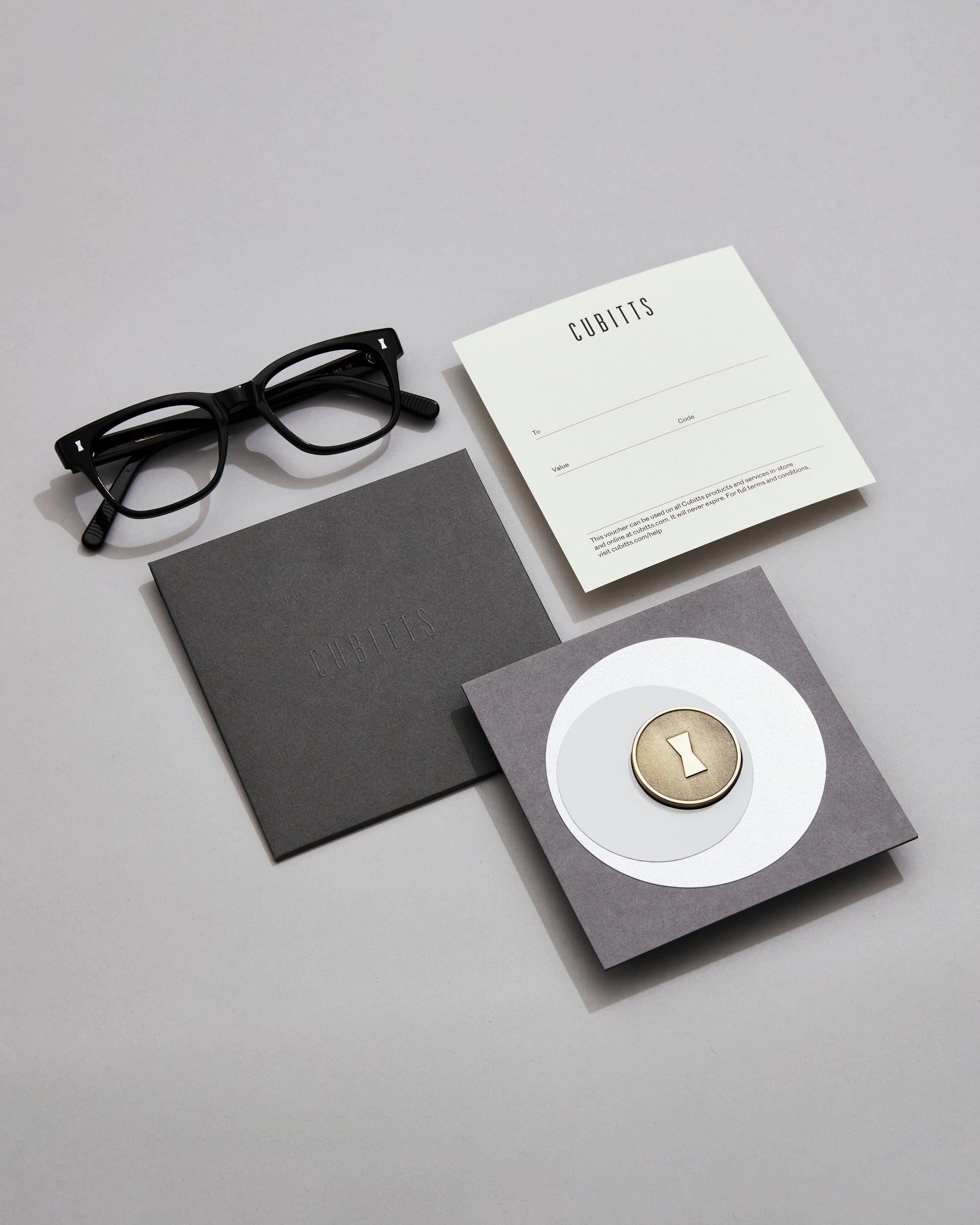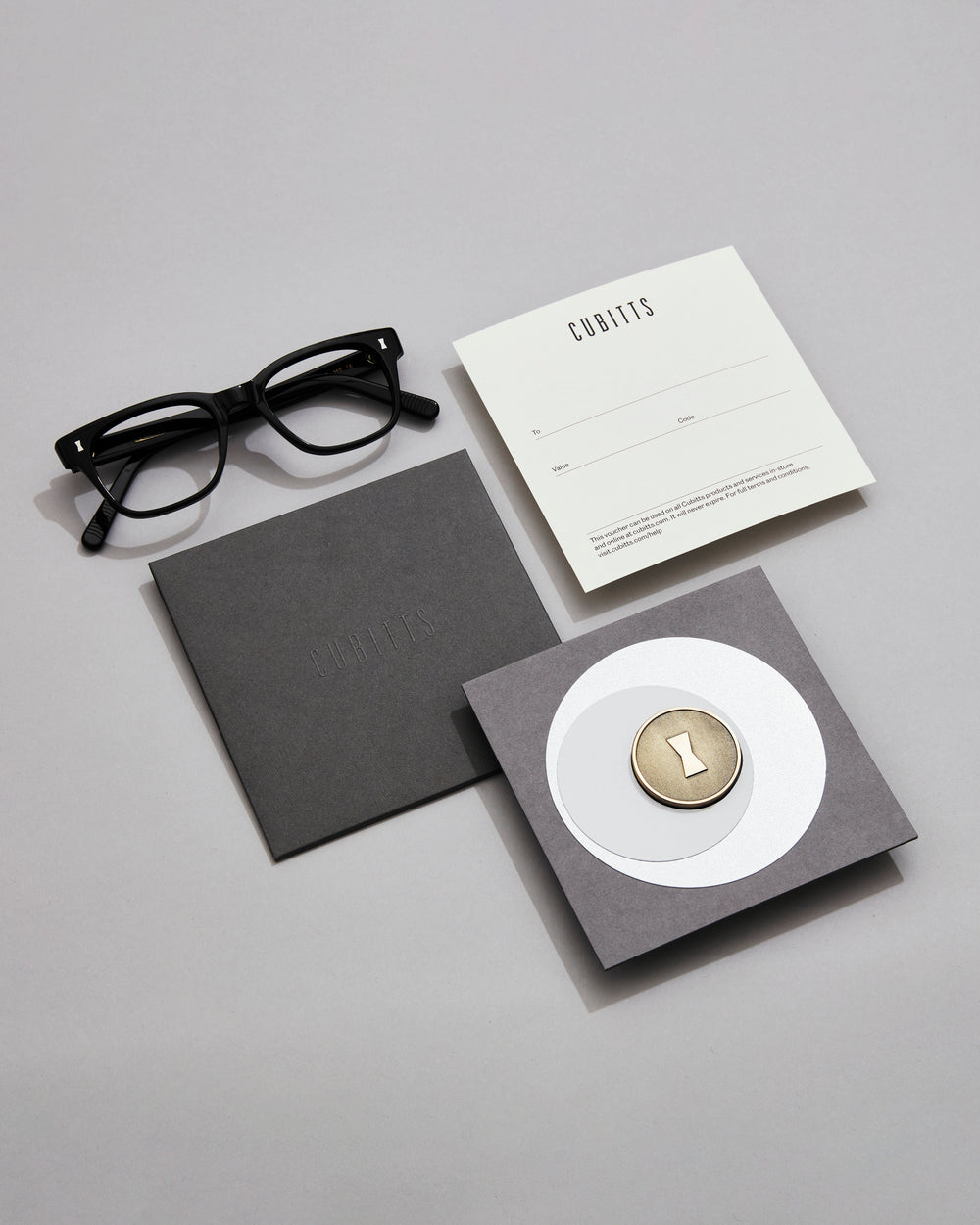 Gift Guide
From the most modest to the lovingly lavish
For those with
fine tastes

For those with poor vision but good taste, we've curated a wonderful selection of gifts from The Redux Case to a Bespoke-worthy gift card.

Gift cards are very pleasant. A rush of joy as you receive one at Christmas, followed by the heightened aesthetic experience of choosing spectacles in your own time.

Cubitts' gift cards are available both physically (a beautiful package including a few extra keepsakes for when the gift card is spent) and digitally (easy to send to anyone at the click of a 'forward email' button).

You can choose from various amounts, each at convenient price points. Choose the amount depending on how much you like the person, or to help procure a specific product.
Love the giver more than the gift. Still, love the gift.

Enjoy extended returns until 31st January 2022 for all purchases made after 1st December.

Everything comes with a two-year warranty and 30-day no-quibble returns. Even prescription spectacles.