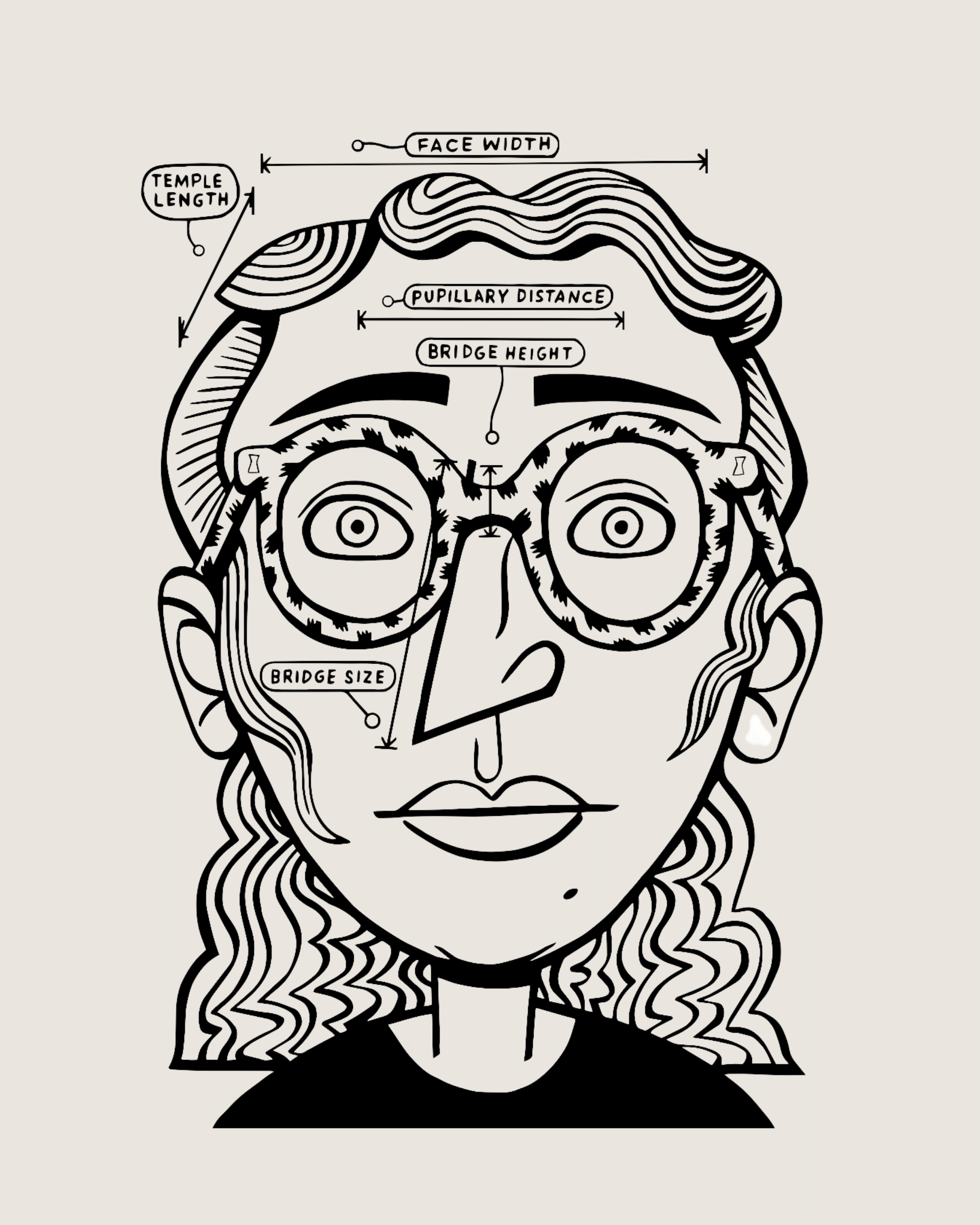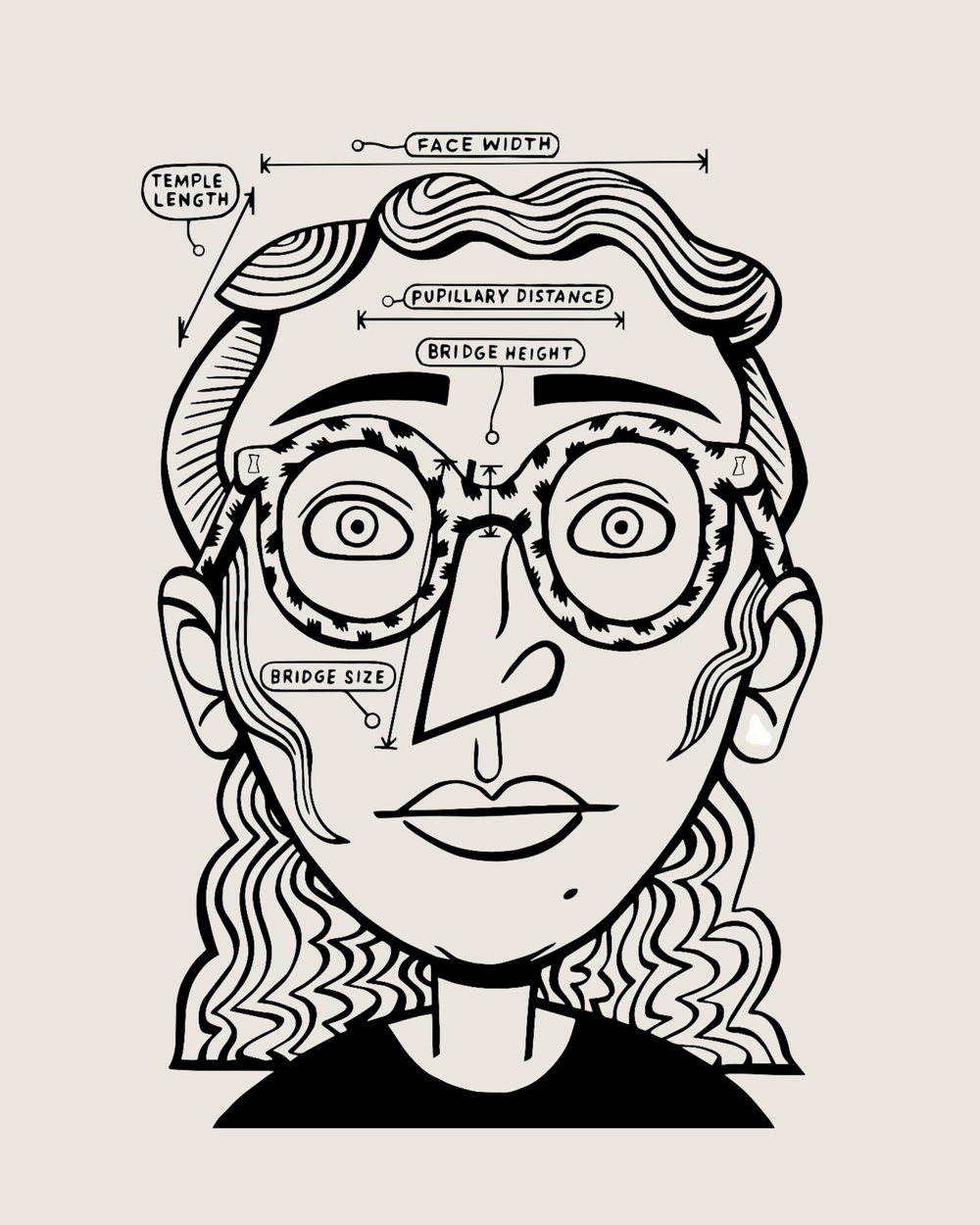 Fit guide
An introduction to well-fitting frames
It would be unreasonable, or so you might think, to walk into a shoe shop and aimlessly try on shoes until you find a pair that fit you.

Unreasonable, and perhaps a little bonkers.

No, to find a pair of new shoes you'll always pick out a style first and then the chosen pair are located in your size. The size you've always been since adulthood.

And so, to spectacles. Finding the right size and fit is equally important here too. In the most basic sense, the actual frame in a pair of spectacles is functionally a tool to hold a corrective lens accurately in place.

Making sure that frame fits you perfectly guarantees a superior product, the best possible vision and the comfort to wear your spectacles every day. But also aesthetically, a well fitting frame helps to bring symmetry and balance to your beautiful face - and you only have one, after all.

Of course, there is no such thing as the average head. So there should be no such thing as an average pair of spectacles. Each of our heads has its own particularities. Bridges narrow and wide. Crests high and low. Spectacles that embrace the gloriously awkward.

When we think of spectacles we think of our eyes. Obviously. But when it comes to fit, the most important parts of the head are the nose and the ears.
Your nose is the pedestal on which your magnificent glasses rest. Together the nose and glasses should tesselate to create a perfectly balanced sculptural display in the middle of your face. The contours of your spectacles should gently caress the bridge of your nose in harmonious union.

With the right fit around the nose, the frame should remain level on your face and not rest your cheeks or cover your eyebrows. Your eyes should sit in the top third of the frame for unparalleled clarity of vision.

Sitting in the middle of your face, the difference between a good and a poor fit is visible: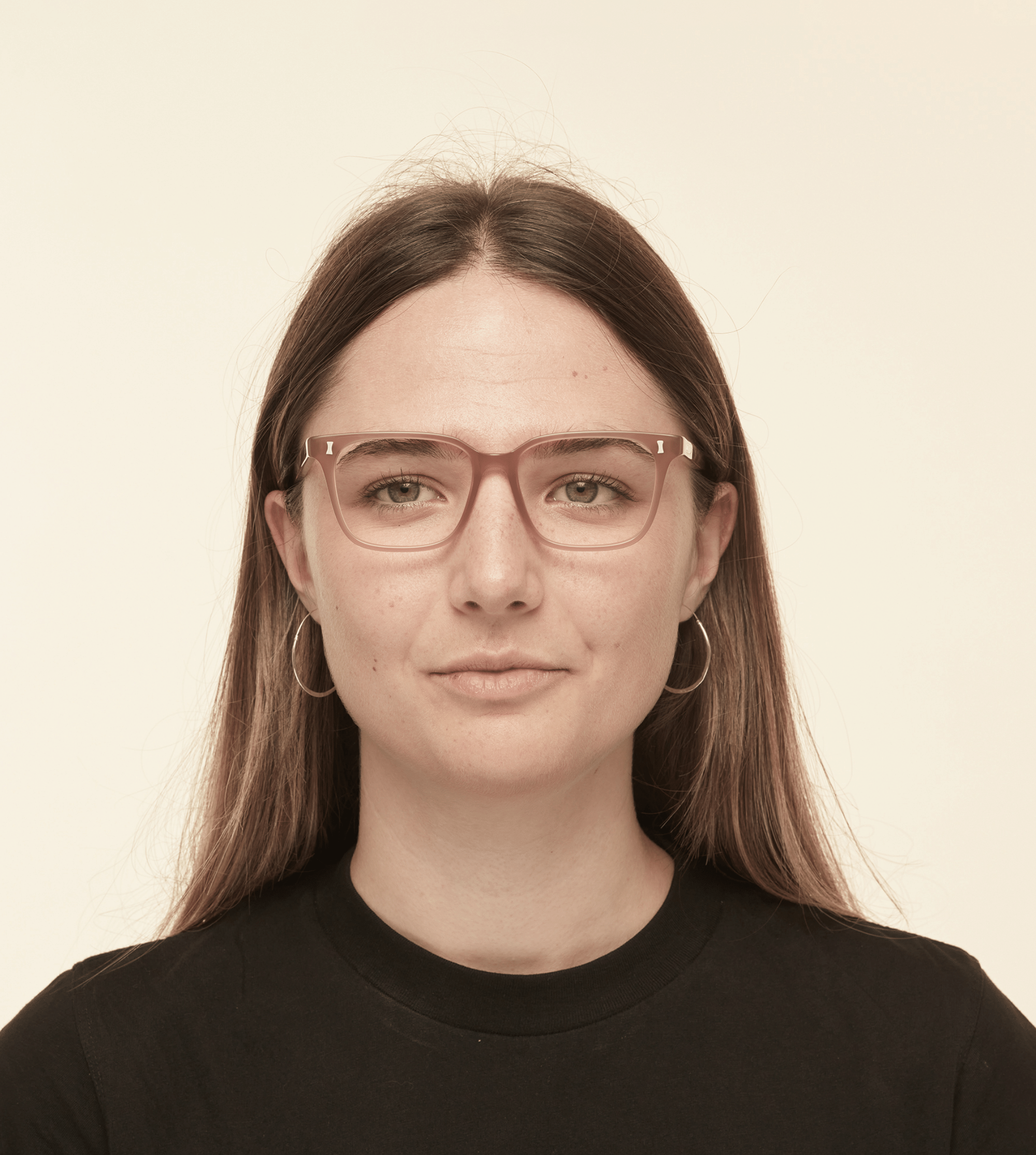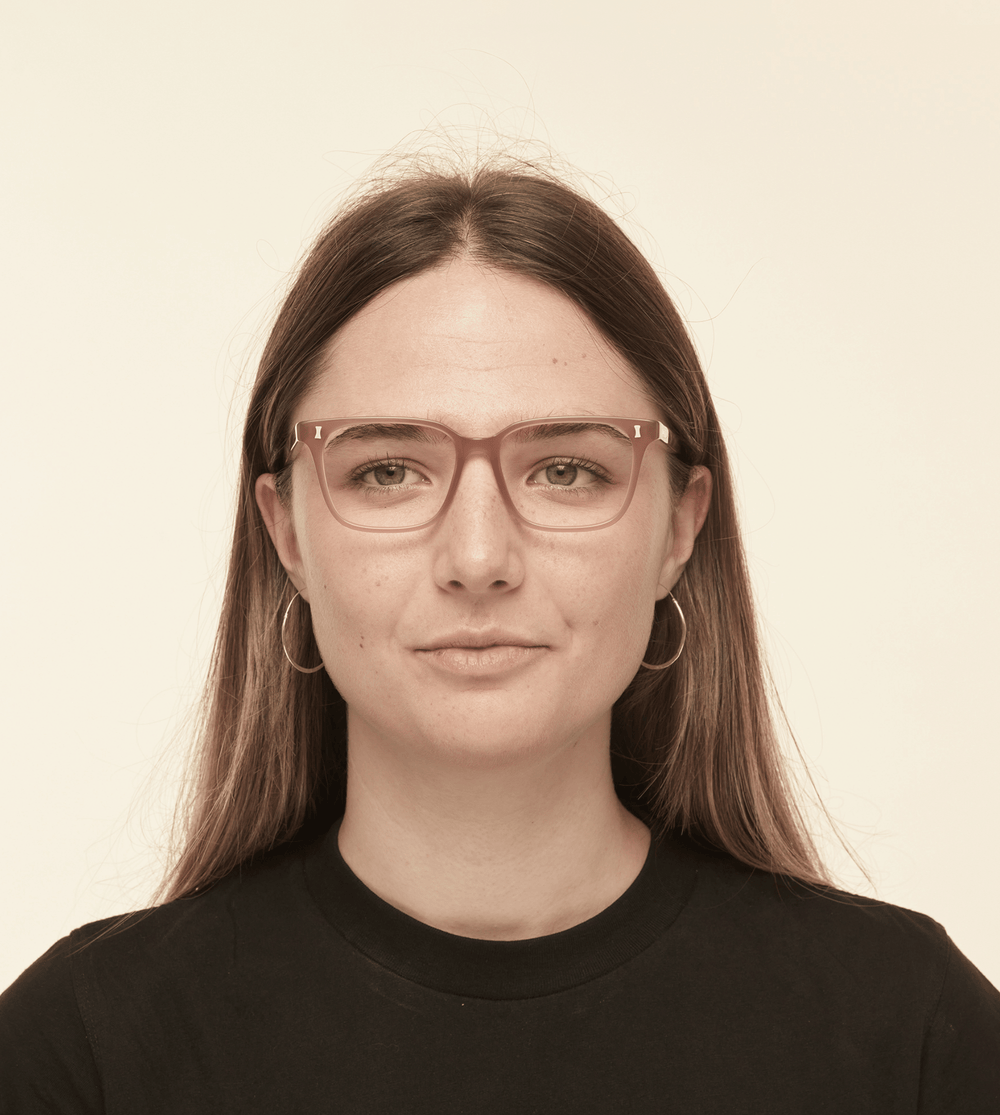 A frame with an overly narrow bridge will sit too high on your face, covering your eyebrows.
Poor fit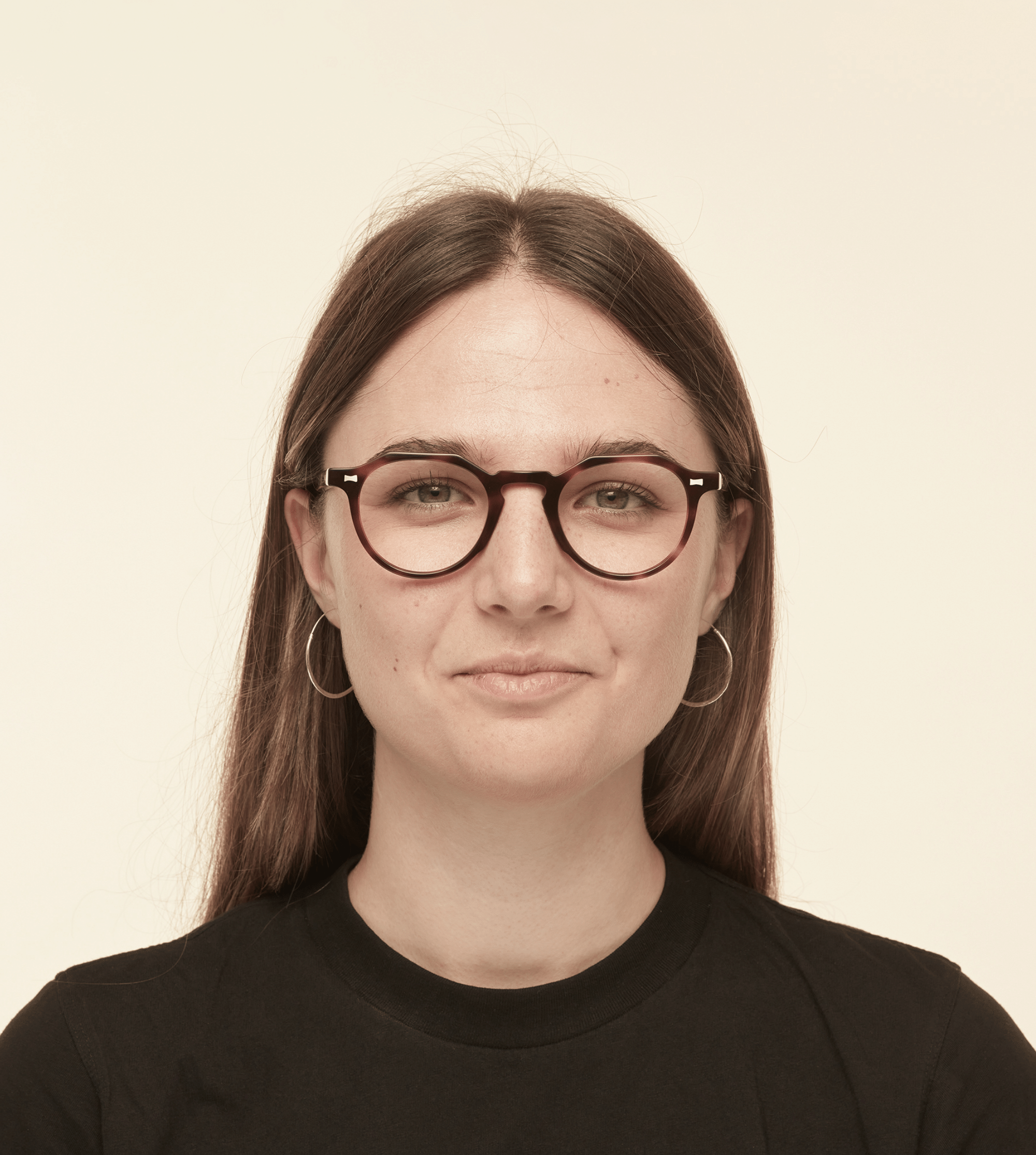 Your eyebrows should perch above the top of the frame, a natty hairdo for your spectacles.
Good fit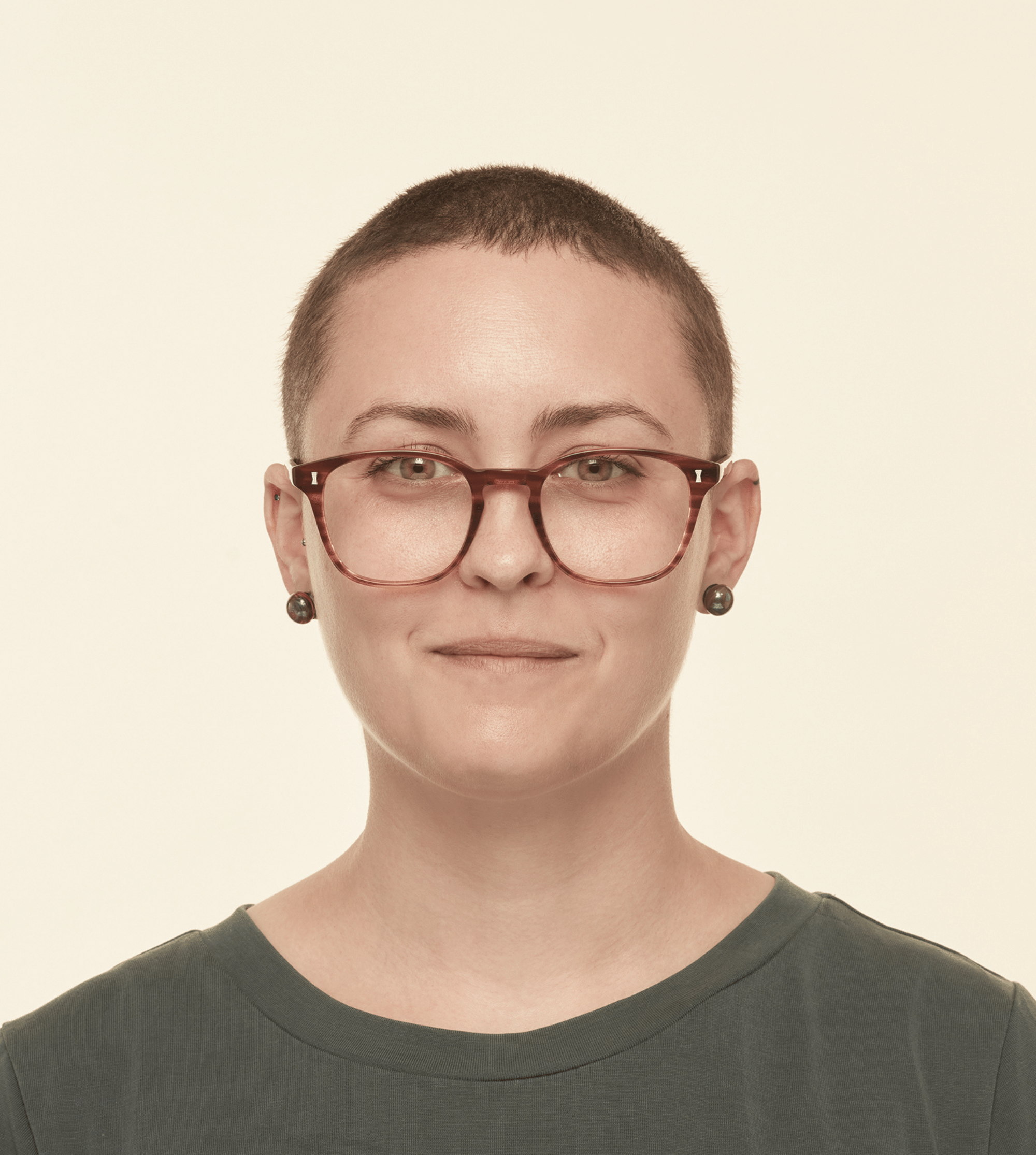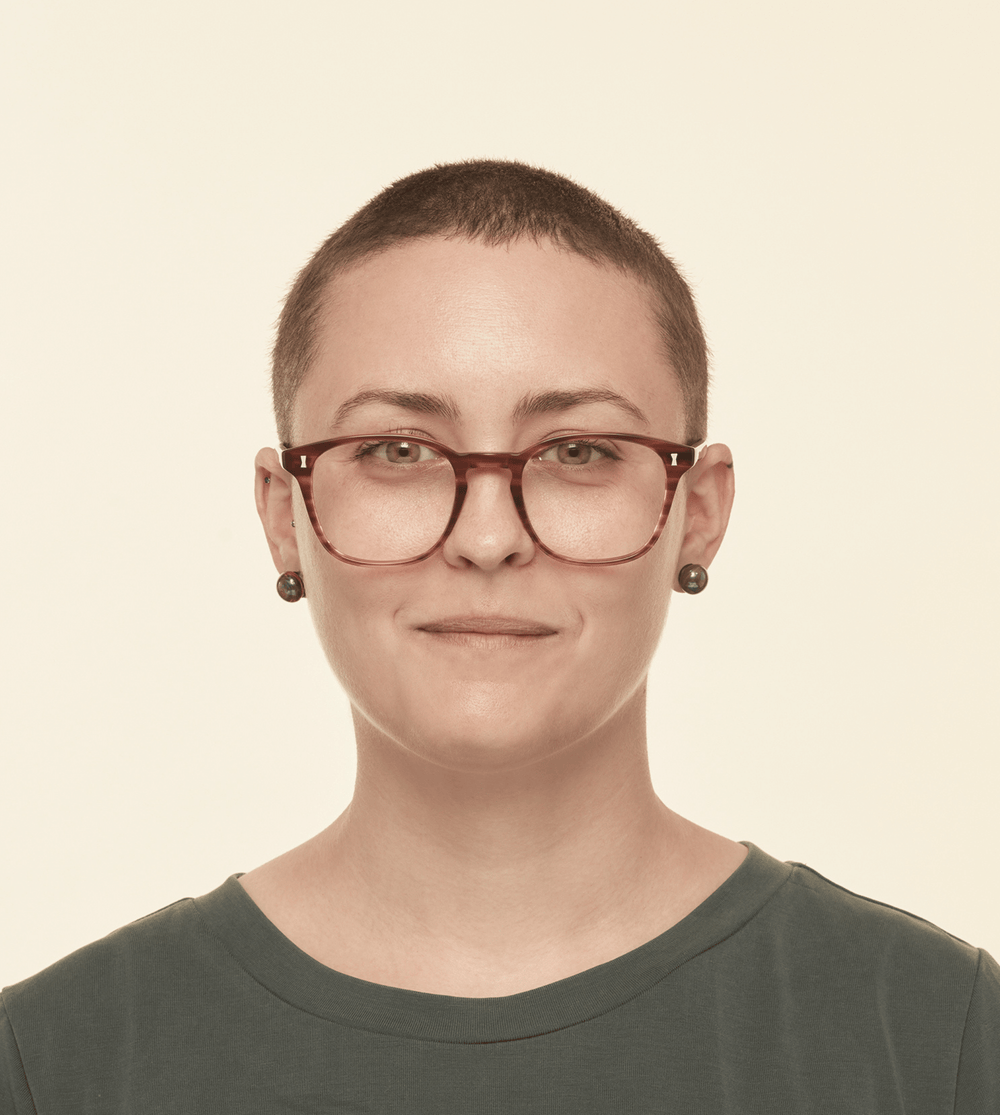 A frame with an overly wide bridge will sit too low on your face, touching your cheeks.
Poor fit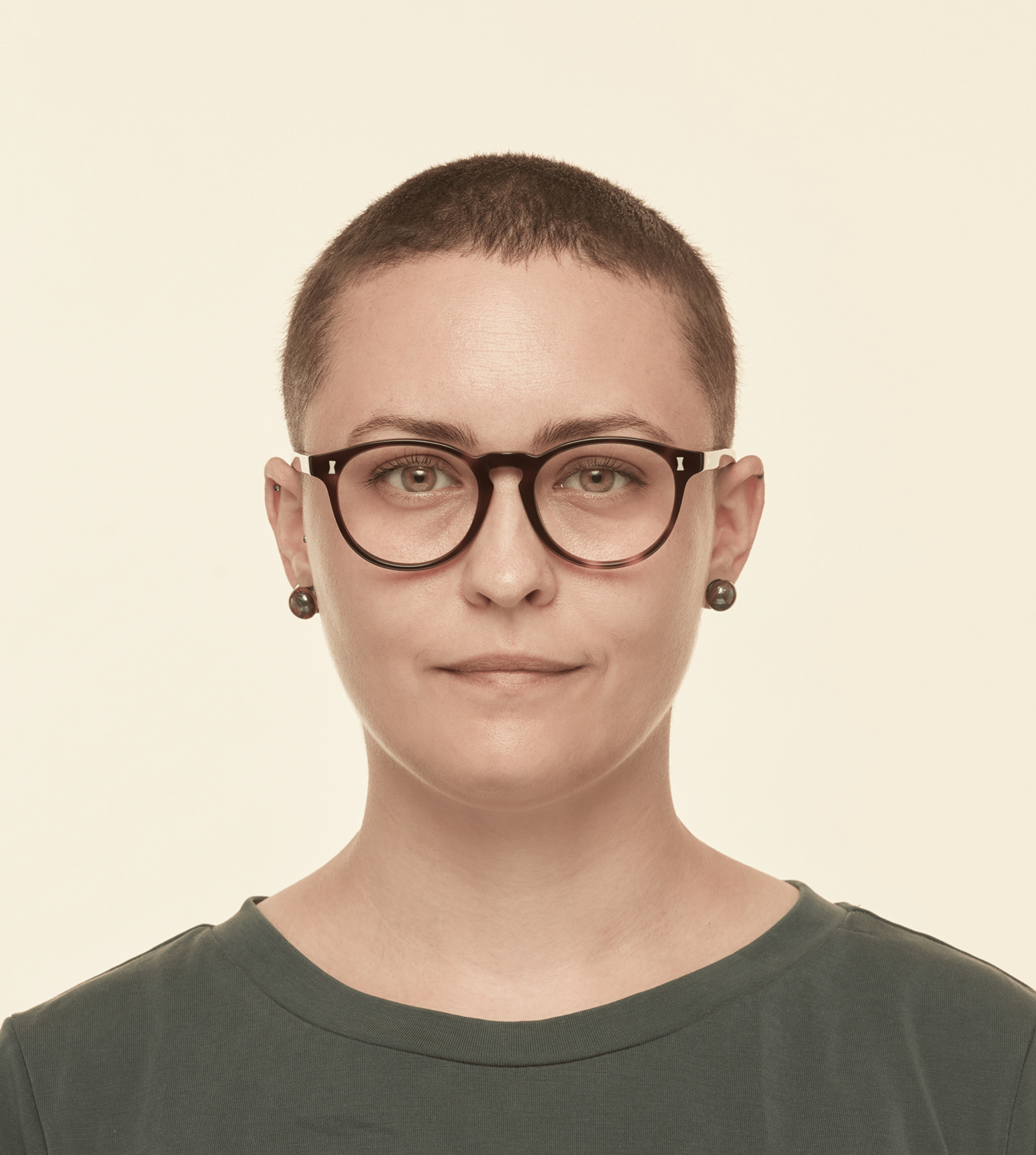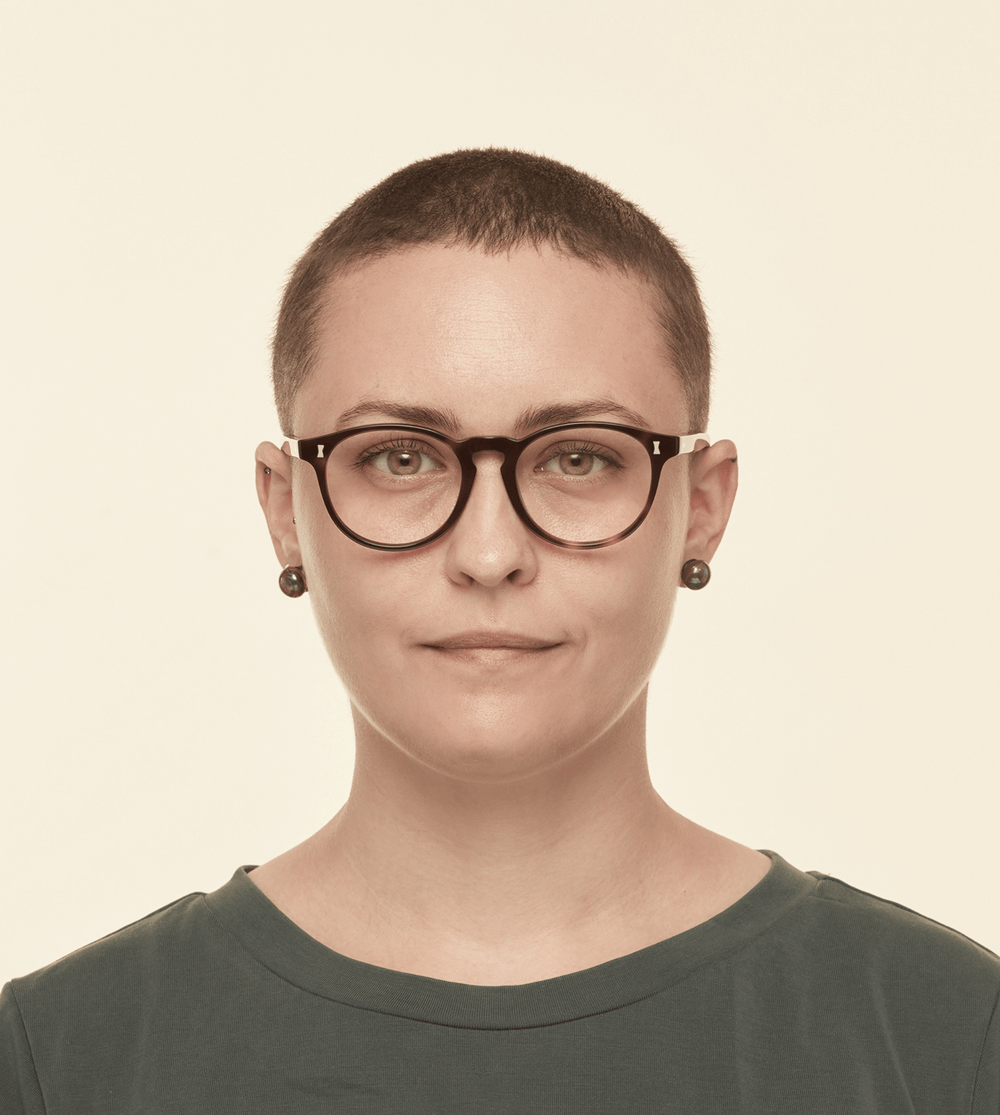 Should you smile broadly your spectacles should stay in place, not touching your cheeks.
Good fit
Your ears keep your spectacles in place. No slipping. No sliding. You should be happy to stare down into a deep abyss and ask soul-searching questions without the risk of losing your specs. If that's what you want to do.

The temples of your glasses should bend at exactly the point of your ears, providing a firm grip. Too early and your glasses will sit at an angle, affecting visual acuity and comfort. Too late and your glasses will be loose and unstable.

The temples should feel firm and secure, without pinching or leaving a mark. Fortunately our optical associates are skilled handlers of the acetate and metal components of your spectacles, making every pair fully adjustable in store.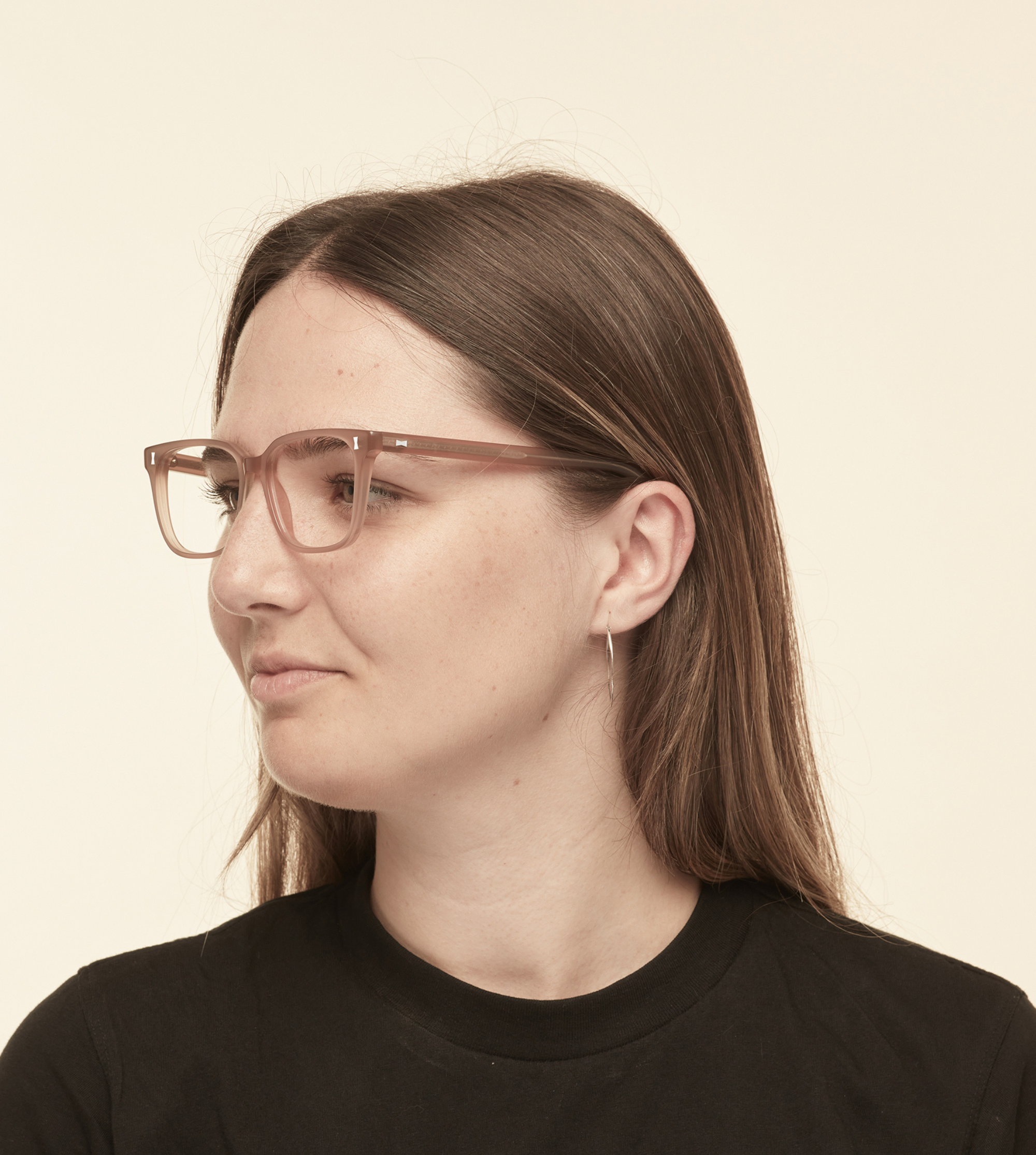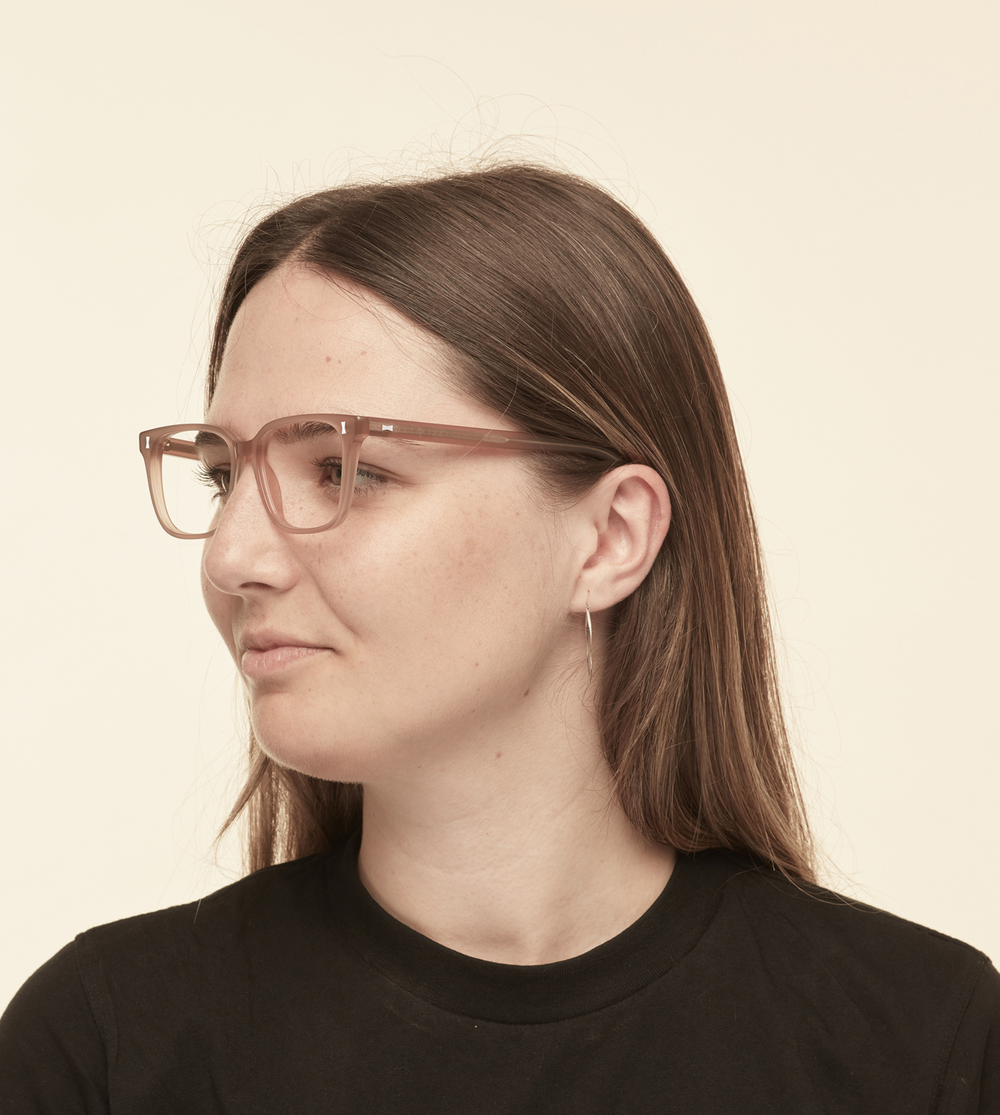 The temples shouldn't bend before your ears, pinch, or leave a mark.
Poor fit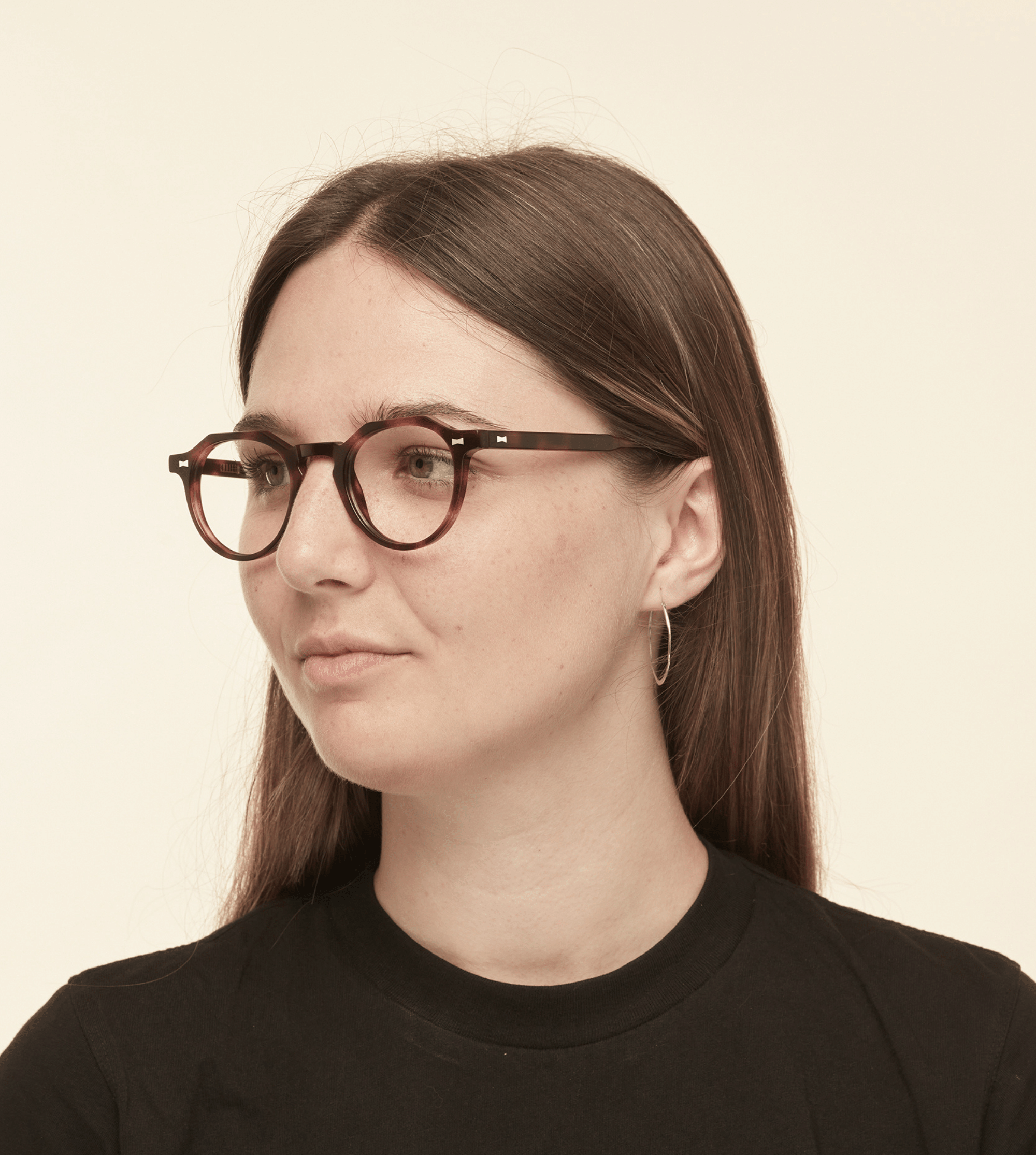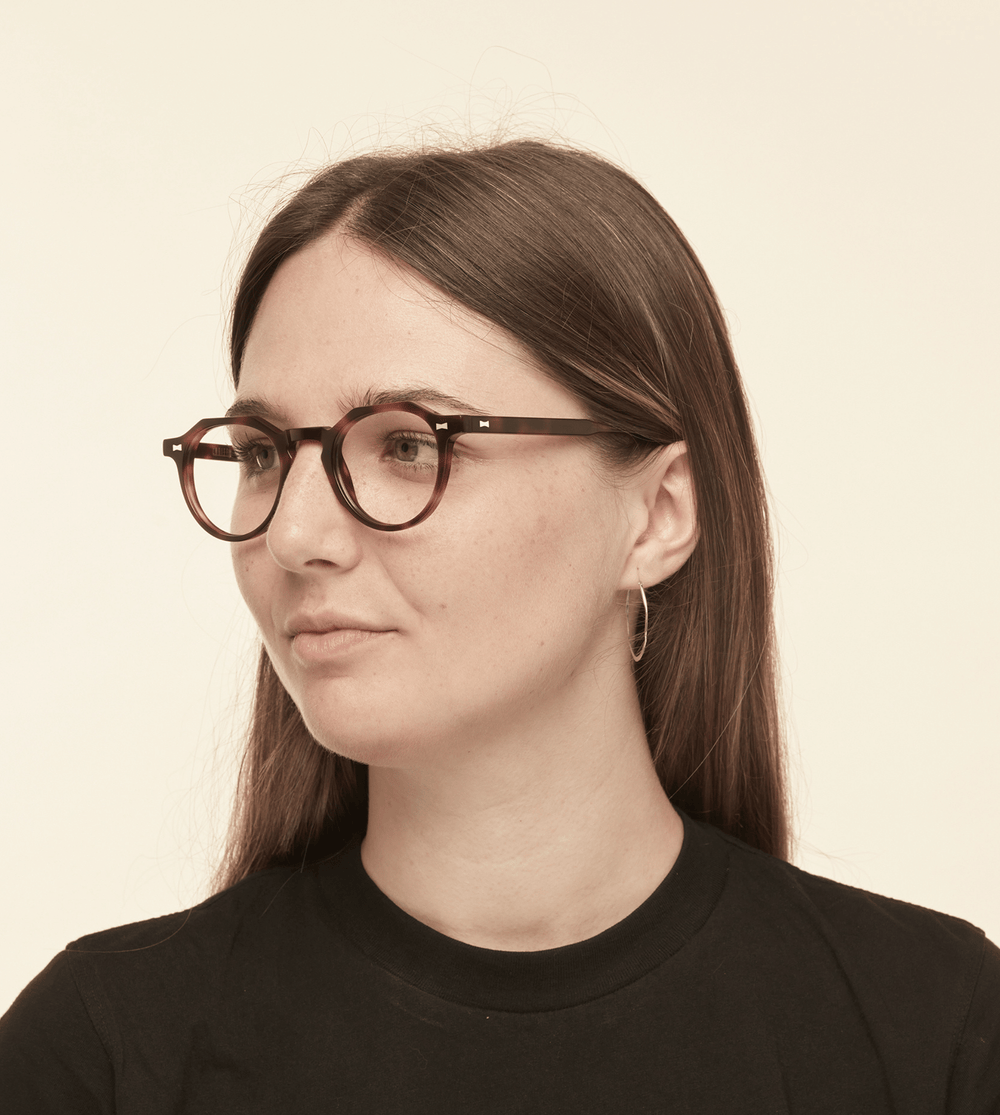 The temples should bend around your ears, so that the frame sits level on your face.
Good fit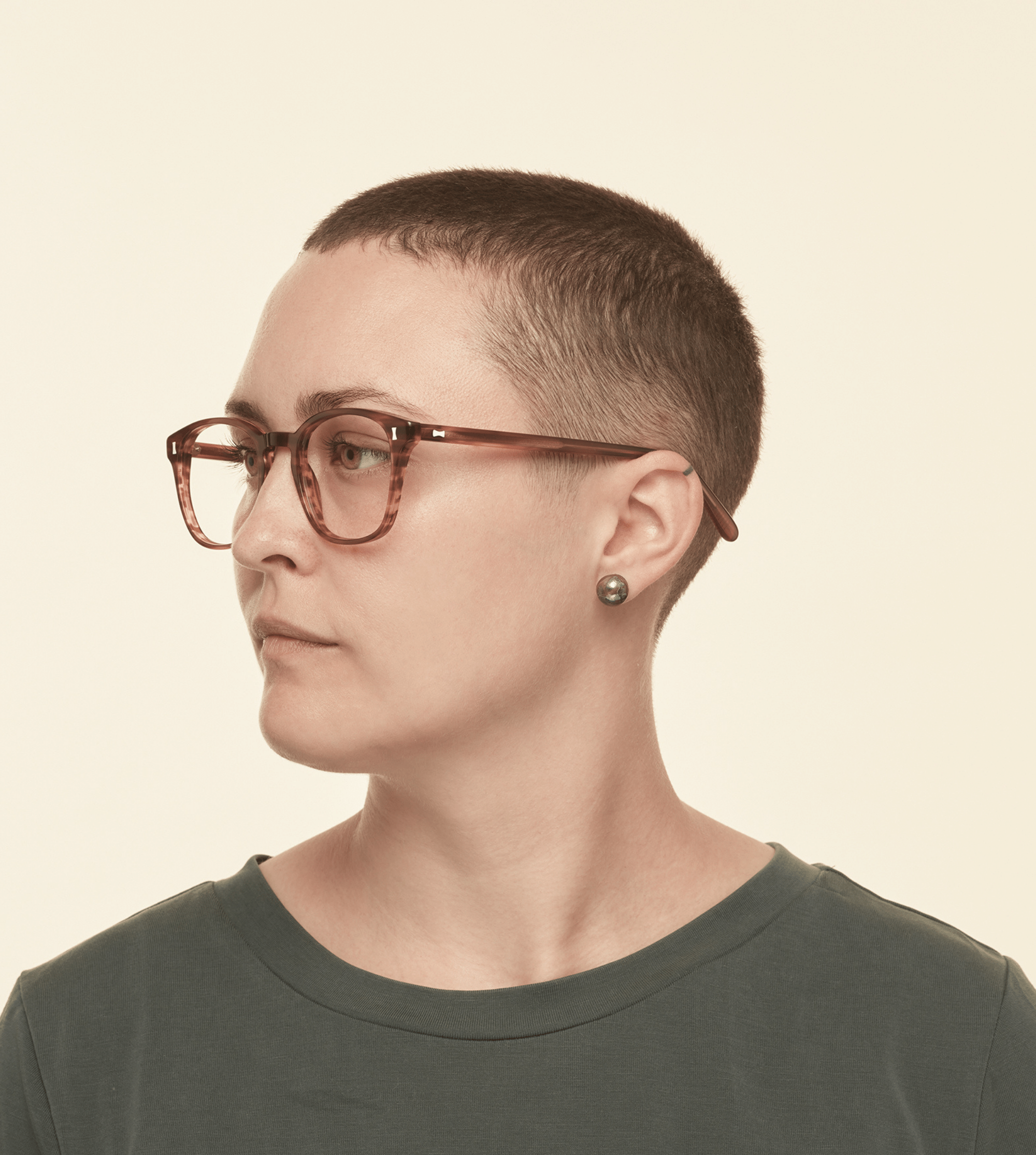 Temples that are too long will protrude, and lead to a frame that slips down the nose.
Poor fit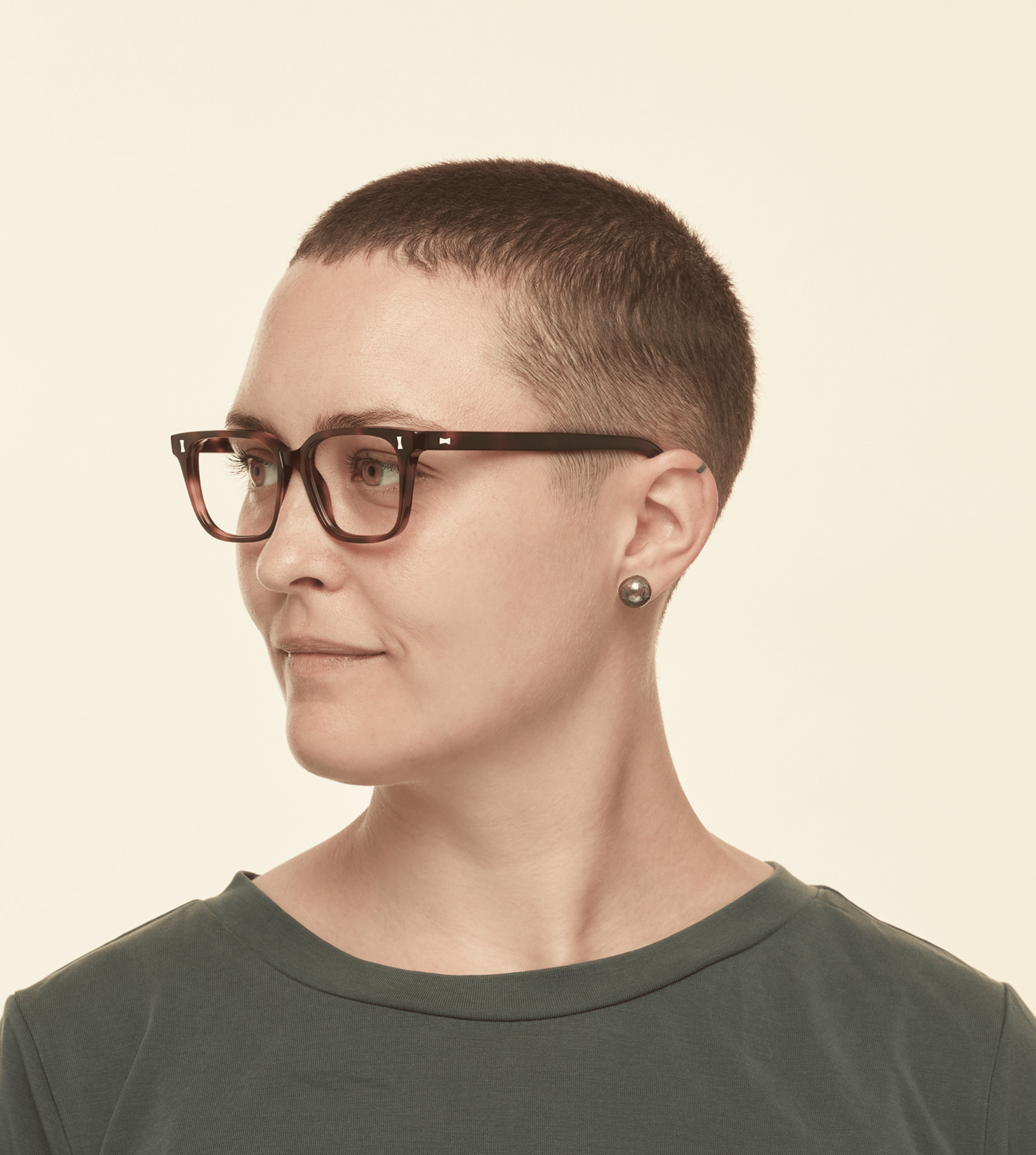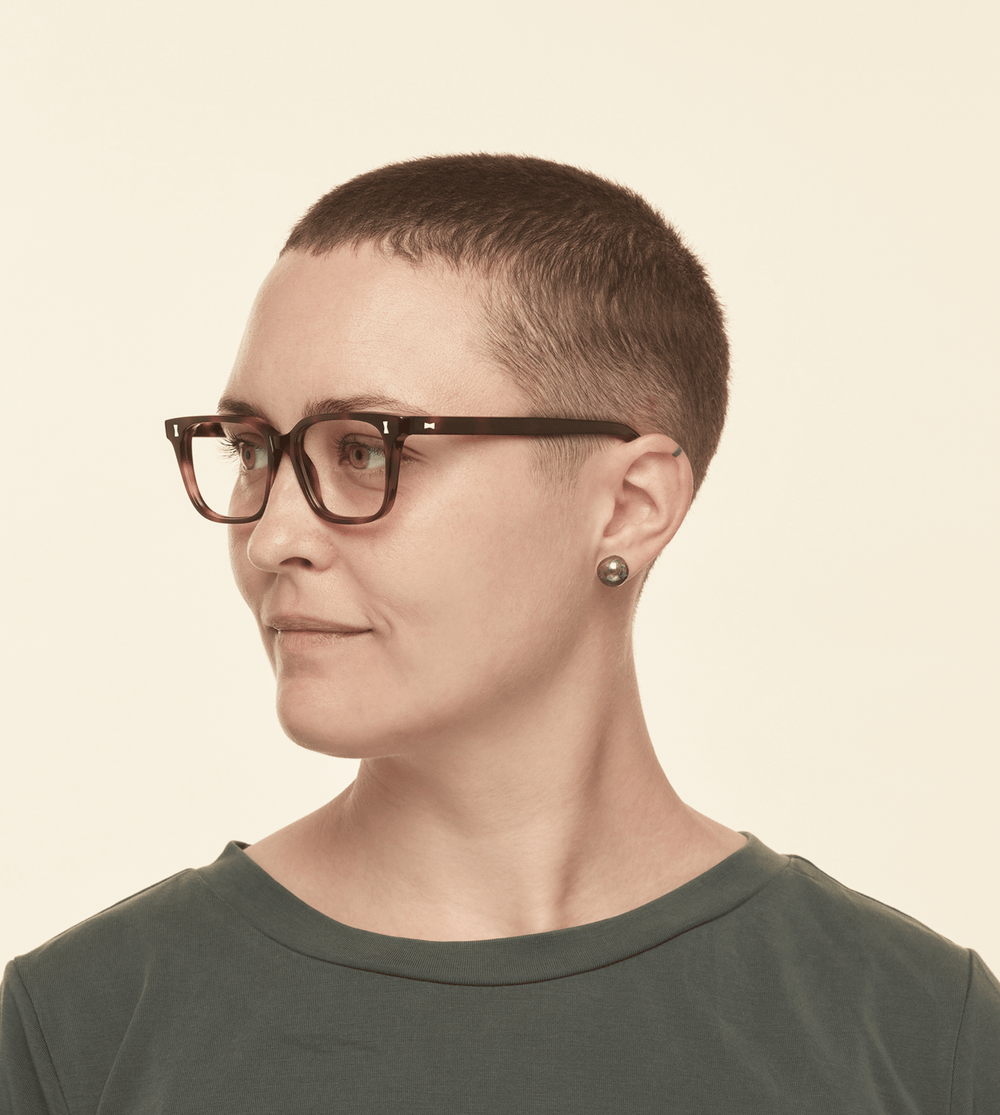 Well fitting temples will provide a firm yet comfortable grip.
Good fit
No two faces are the same, and Cubitts offers a range of frames suited to those that fall outside the standard deviation.

And in a world where everything is created to serve the average, design for the unaverage, and the very unaverage, and the very very unaverage. For spectacles that embrace the gloriously awkward, explore below.