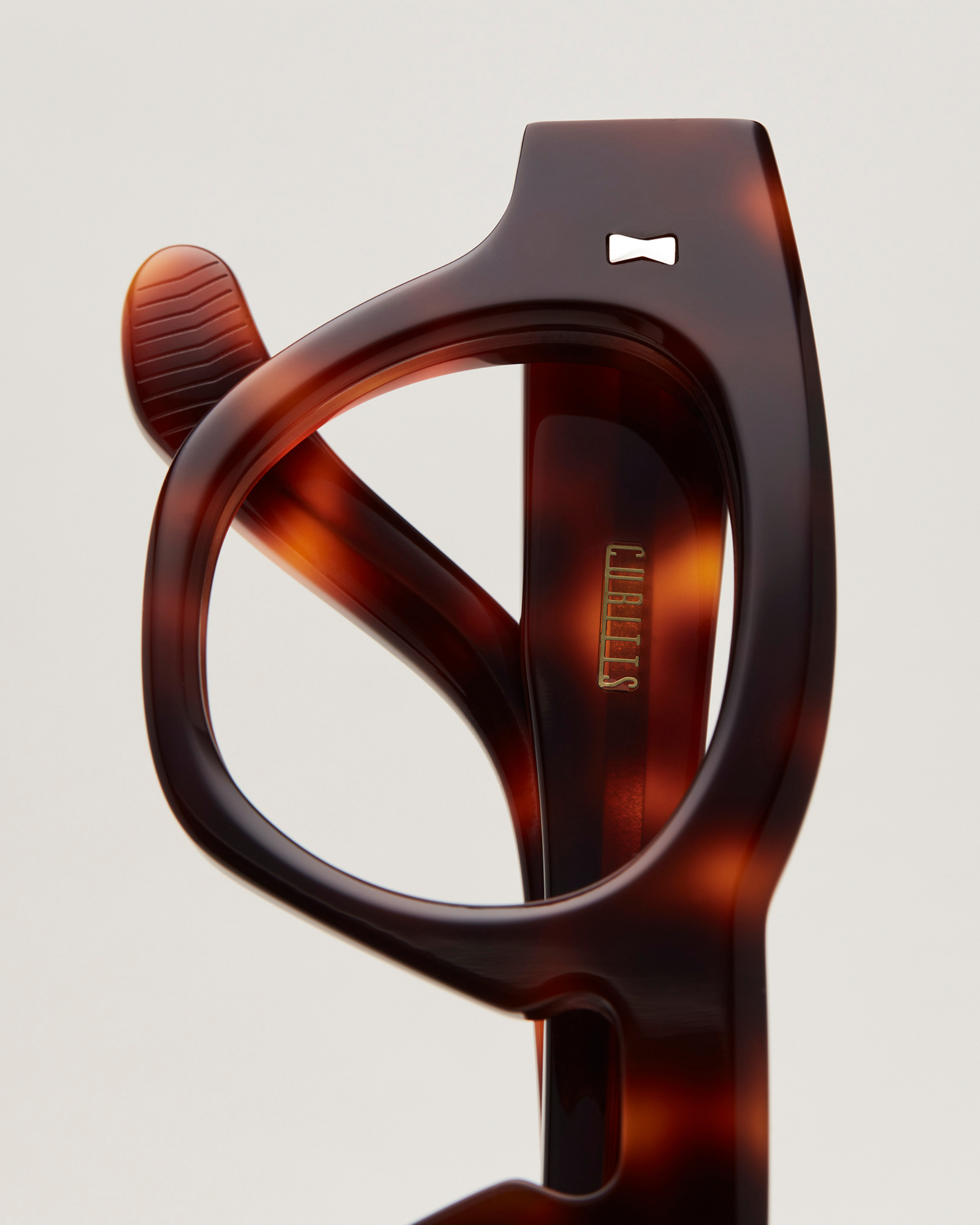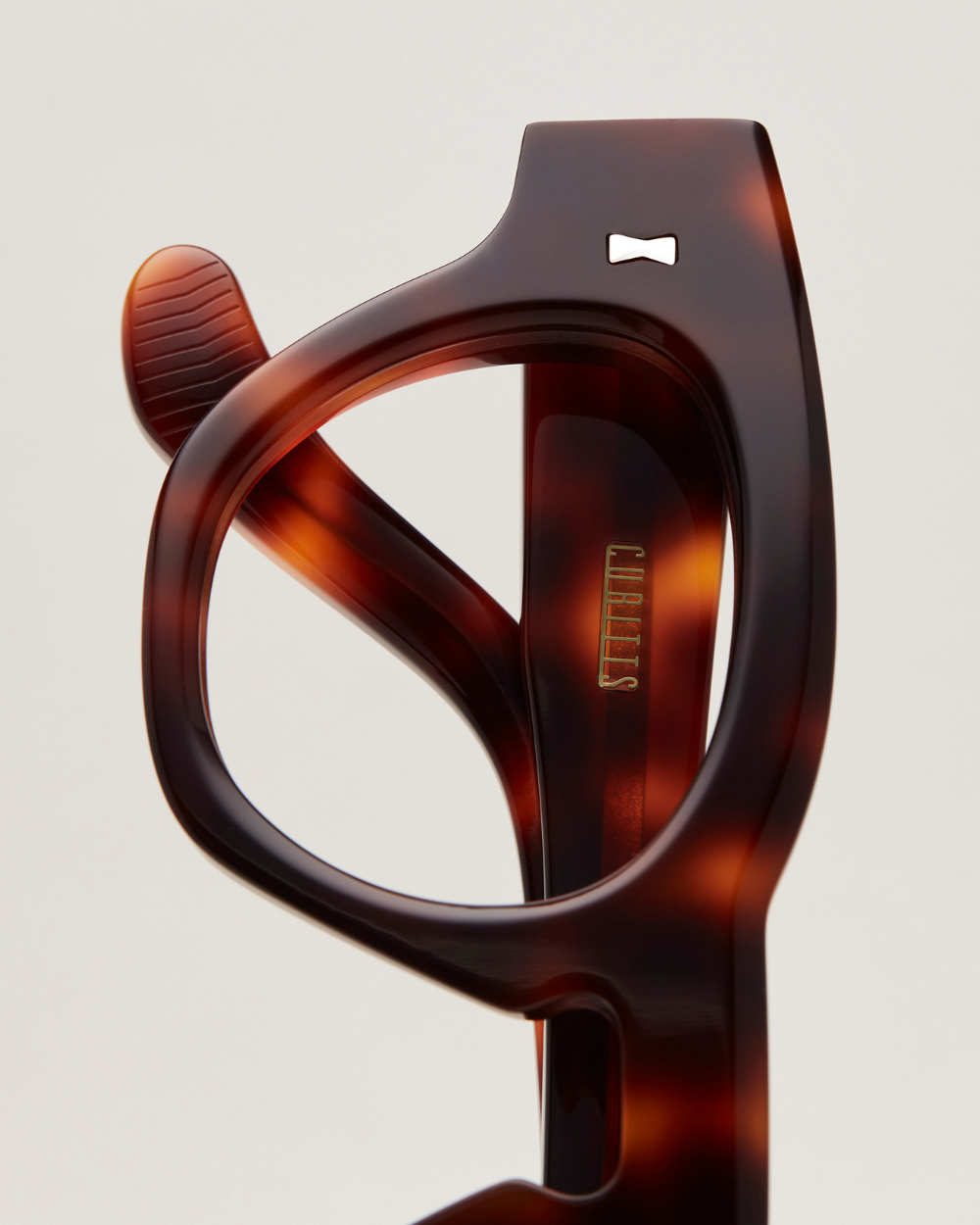 Chamfer
Where spectacles meet sculpture.
Boudica. Prasutagus. Iceni. Warrior frames named after the Celtic tribe who fought the Romans in King's Cross. Each crowned with a chamfered edge, to highlight their undulating browlines. Works of fine sculpture with which to adorn your face. Now available as spectacles for the first time.
Cut from Mazzuchelli 8mm block cellulose acetate.
Pin-drilled gold prismatic rivets and custom hardware.
Featuring a strong custom built five charnier hinge.
Hand filleted front edge detail, for a bold sculptural relief effect.
Delicately chamfered temples, inspired by Barbara Hepworth's carved wood Menhirs.
Oversized tips, based on Constantin Brâncuși's Seal.
Never wear a chamfer frame to a gallery. You will outshine the art.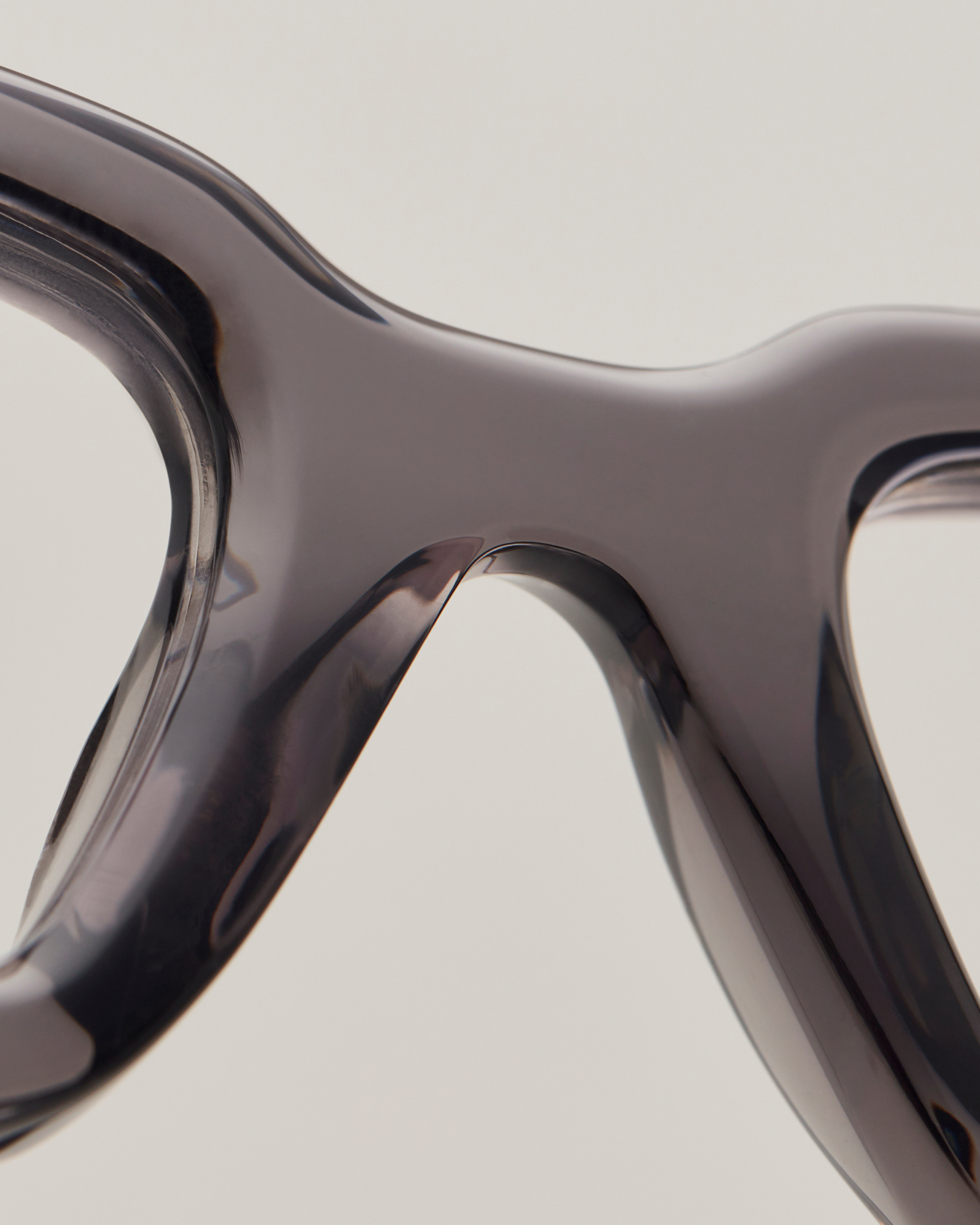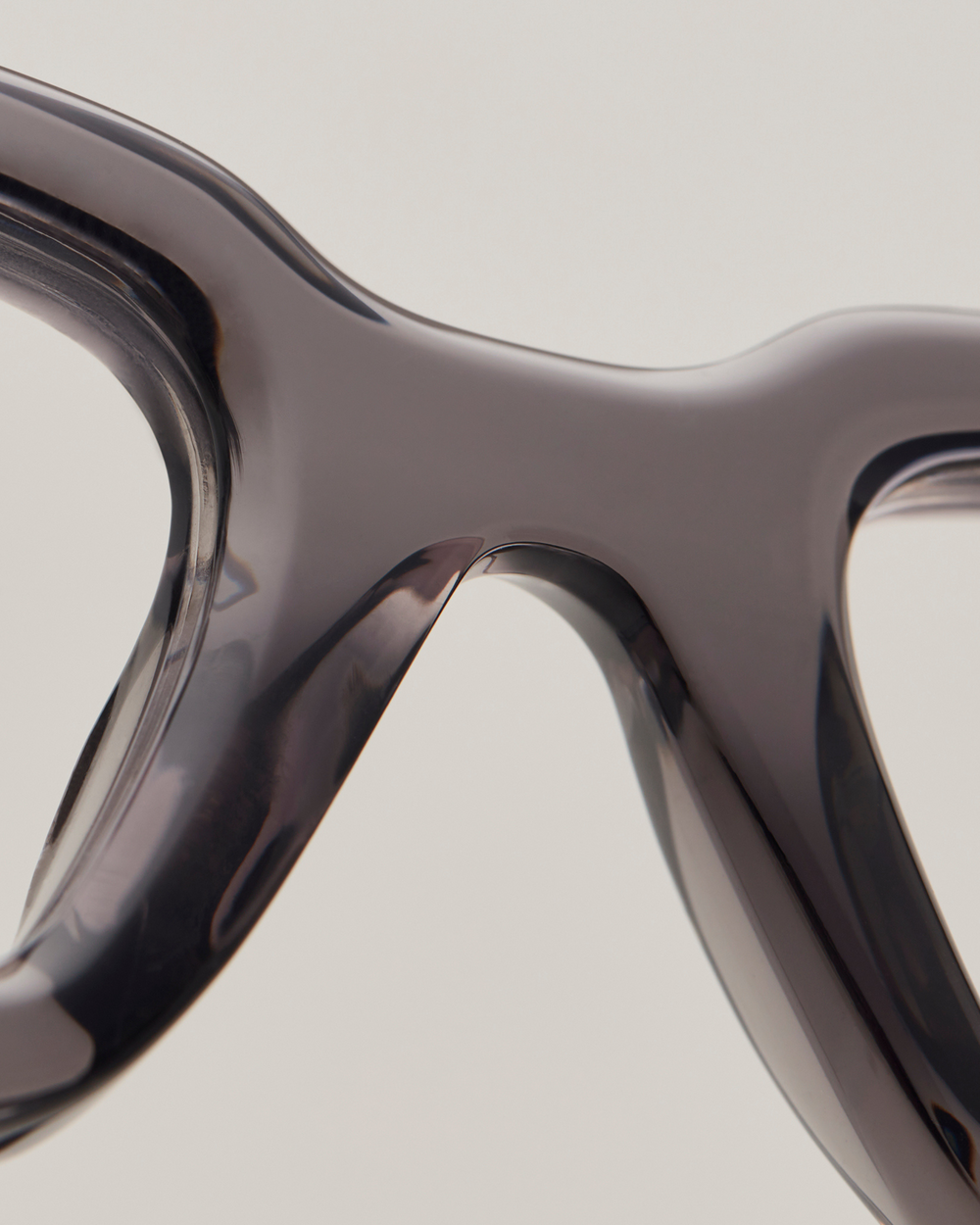 Look upon my spectacles ye mighty and despair.