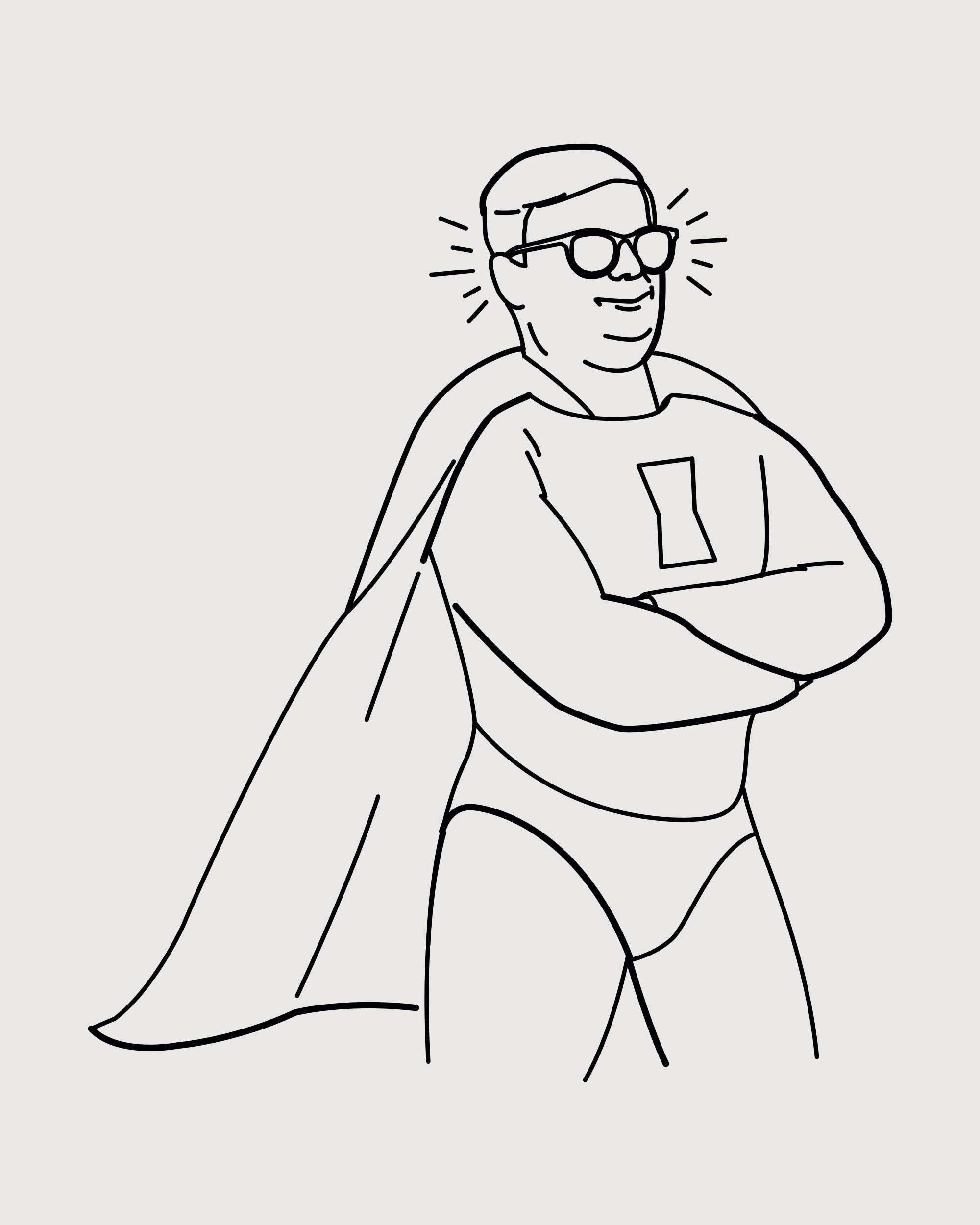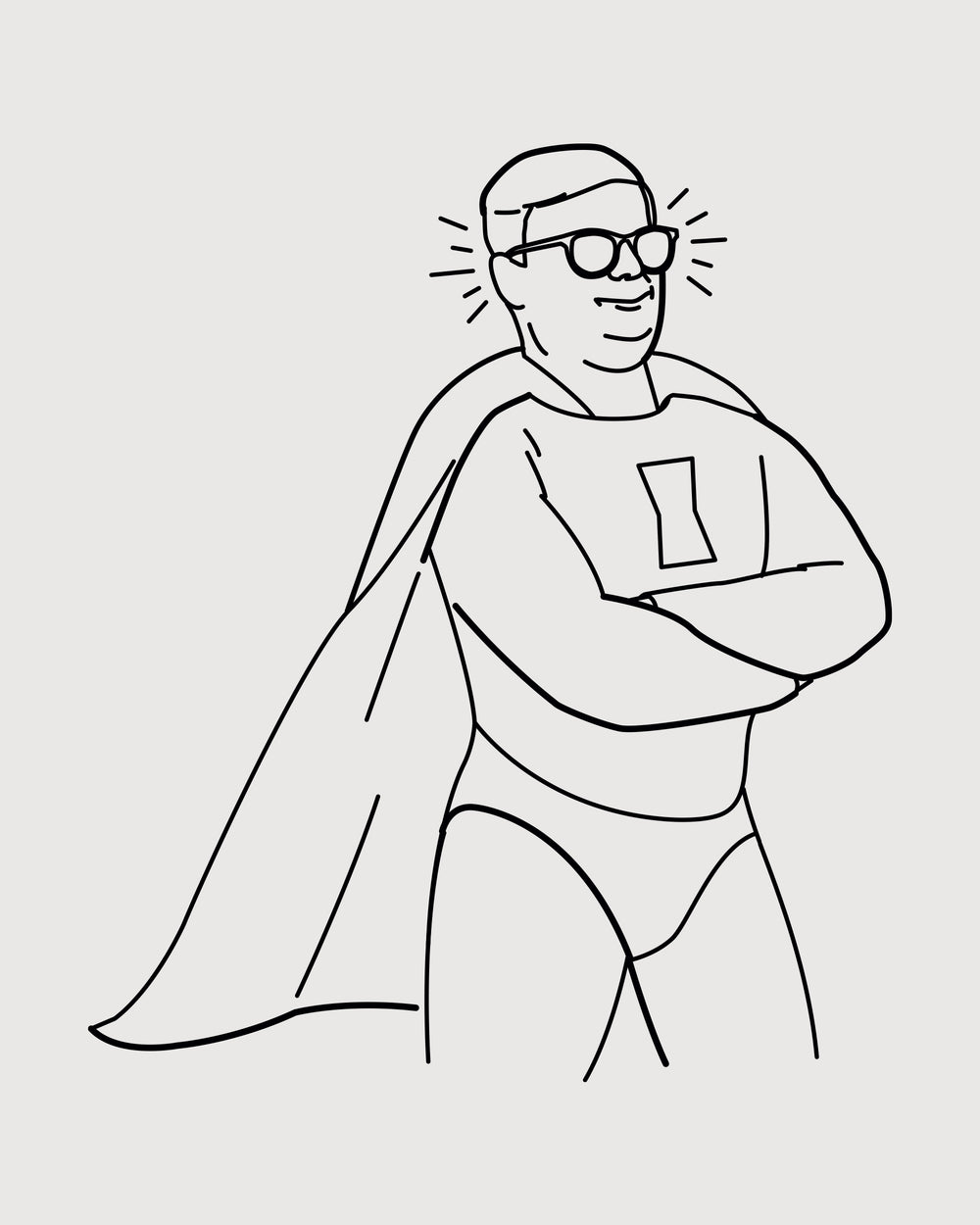 Care guide
A guide to caring for your Cubitts spectacles.
A pair of Cubitts spectacles is built to stand tests of time, strength, and occasional foolishness (not you, we're talking about someone else).

Worn considerately, your frames should last a lifetime. Oh the stories you will tell in your old age, of the life you've lived and the things you've seen together.

This guide to frame care will ensure a long and beautiful life with your spectacles.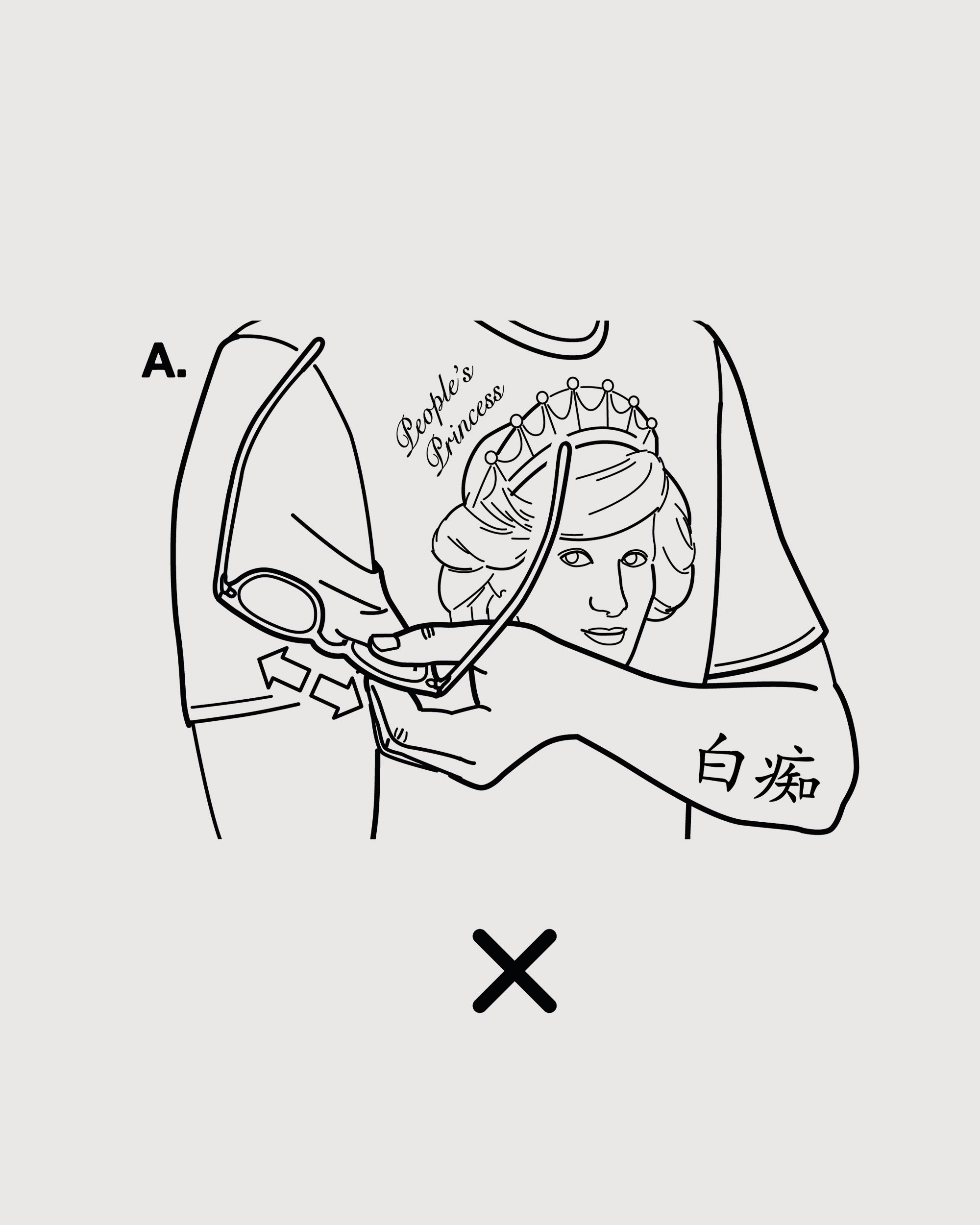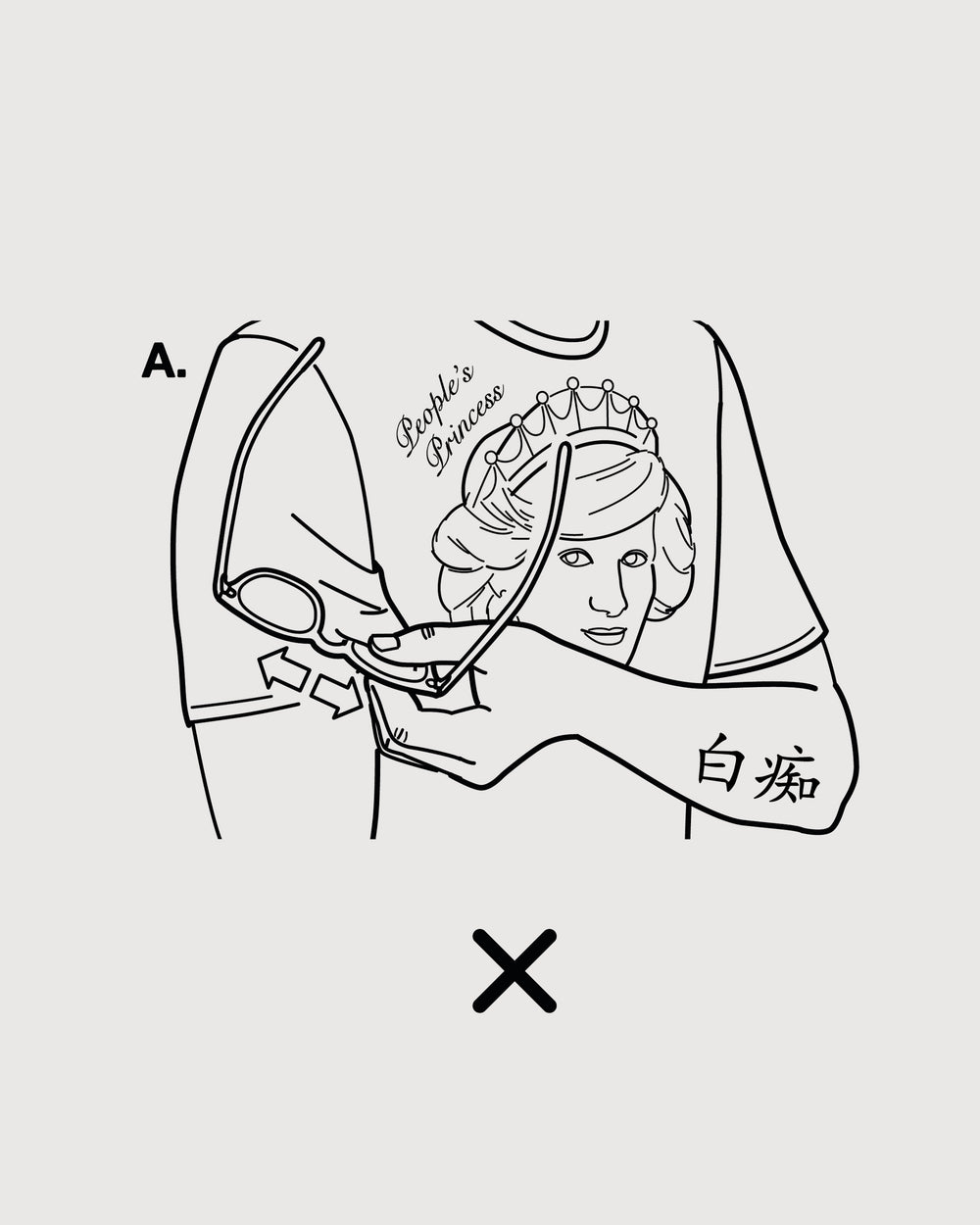 Cleanliness is next to godliness.
A gleaming pair of spectacles ensures clarity of vision, and offers everyone you meet a clear view of your beautiful eyes. All our lenses include the best quality ZEISS DuraVision coatings as standard, making them resistant to dirt, water, and scratches.

But to ensure consistent clarity and battle the elements, you'll want to keep in the habit of cleaning your lenses. Avoid wiping your spectacles on t-shirts, tissues, tea towels, oily rags, etc. Every frame comes with a microfibre cleaning cloth designed by a leading artist. Keep it with you at all times: 'spectacles, cleaning cloth, wallet, and watch', as they say.
You will also have received a lens spray in a pharmaceutical grade amber glass bottle. Treat your lenses and frame with this revitalising spray, and wipe away the day's sins whenever necessary. Bring your bottle into any Cubitts store for a refill.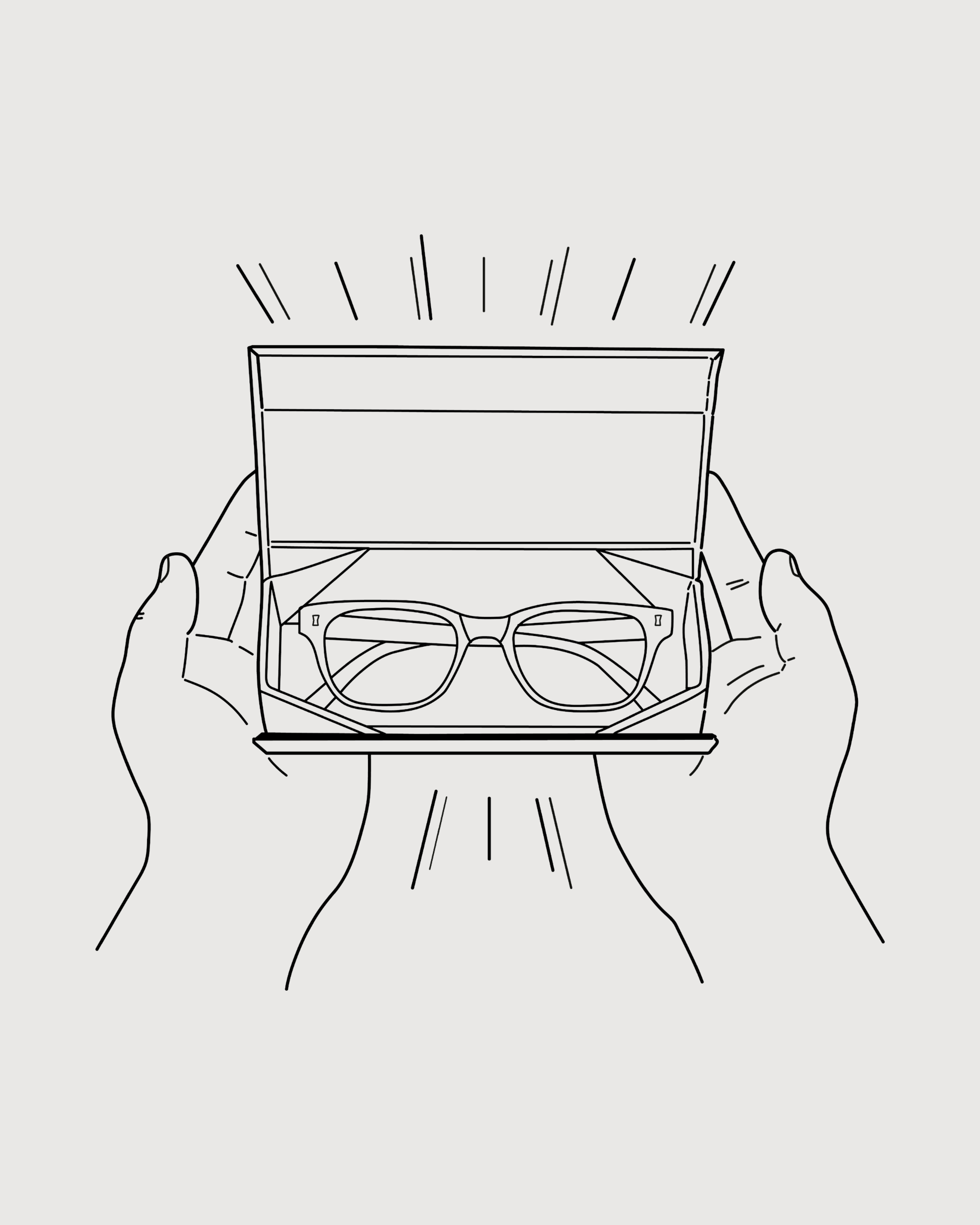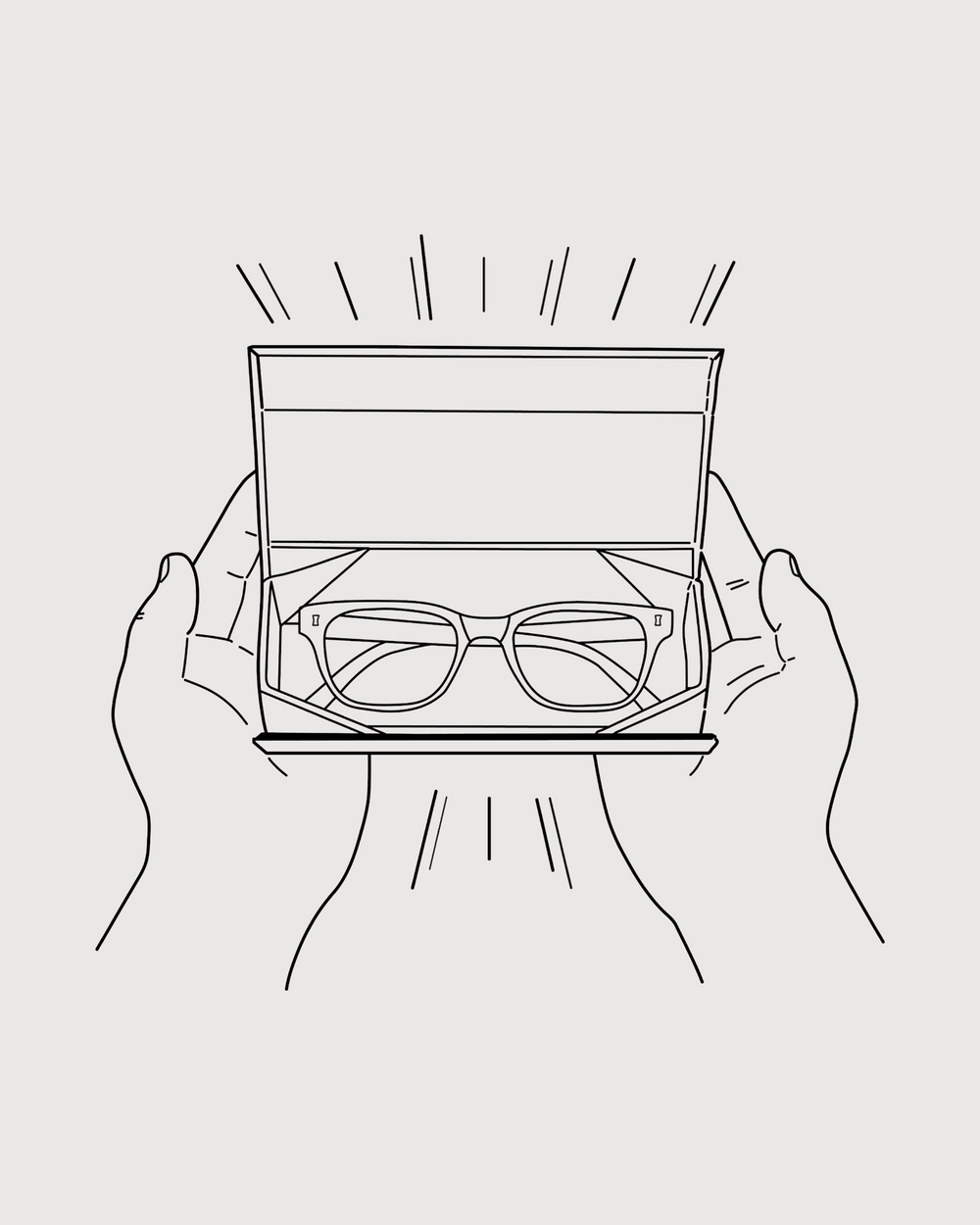 Use your head (and your case).
Like a profiteering MP, your spectacles have two homes. Their first, people-facing home, perched upon your magnificent face. And a private getaway, tucked away in the microfibre lining of their aluminium case. It's been designed to keep them safe and sound from all that might bring harm.
Learn to gasp at the sight of carelessly treated spectacles: recoil at frames face down on the table top or car dashboard, to protest at spectacles thrust inconsiderately into a pocket or bag.
Good habits will also ensure that your frames maintain their tailored fit. Remove your spectacles with two hands, to avoid stretching them out at an angle. Avoid wearing them on top of your head - your capacious cranium is likely to stretch them out.
If you find that you're someone who takes their spectacles on and off, you might consider a
REDUX chain
, on which they might gently dangle.
In other words, treat your spectacles as you would a lover (sort of).
Accidents happen. But we'll be there.
You can always pop into a Cubitts store for an adjustment. If your spectacles feel tight, have loosened over time or have a loose screw or nose pad, we'll be able to make a complimentary adjustment in store.
The same goes for bigger problems. We'd always rather repair a frame than replace it. A tired or tarnished acetate frame can be buffed and polished, snaps and scratches can be repaired. You can read more about our lifetime aftercare service
here.
We'll be there for your changing eyes too. Our frames are made to facilitate a change of lenses when you get a new prescription, meaning you don't have to break up if you don't want to.