As Elton John once said, 'what the hell is wrong with expressing yourself'. We couldn't agree more. In tribute to the man himself, two frames inspired by iconic Elton frames.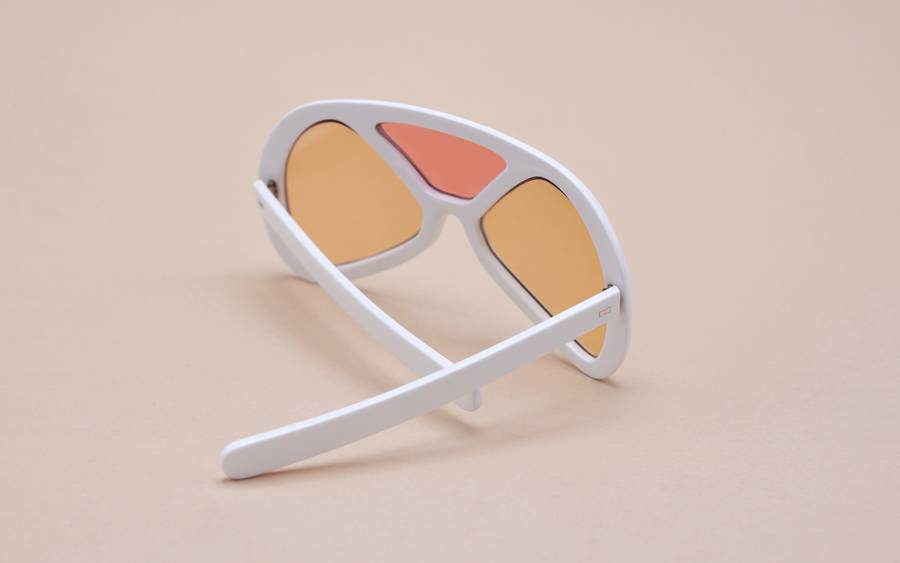 A space age, oversized frame. Crafted out of white acetate, this pilot style features three lenses, combining an apricot and pink tint alongside thick, paddle temples.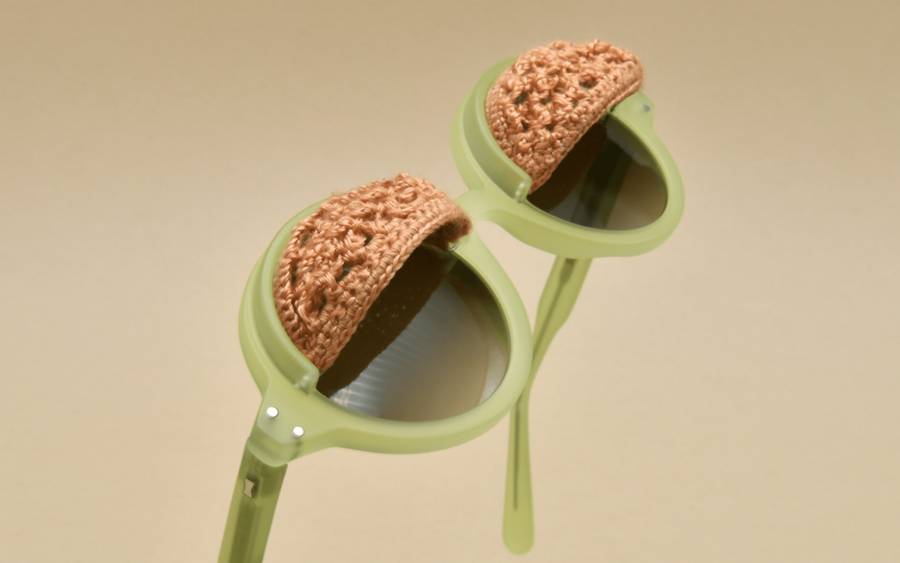 Using complementing techniques including lamination, sculpting and crochet, a recreation of a classic. Crafted out of bold, green acetate with an additional acetate lip along the top of the frame. A shield, to secure a hand crocheted awning.