The jewellery students at Edinburgh College of Art have taken on that most noble art of spectacle design, with a brief to create a frame inspired by their city, the winning design to sit in our Edinburgh Old Town store.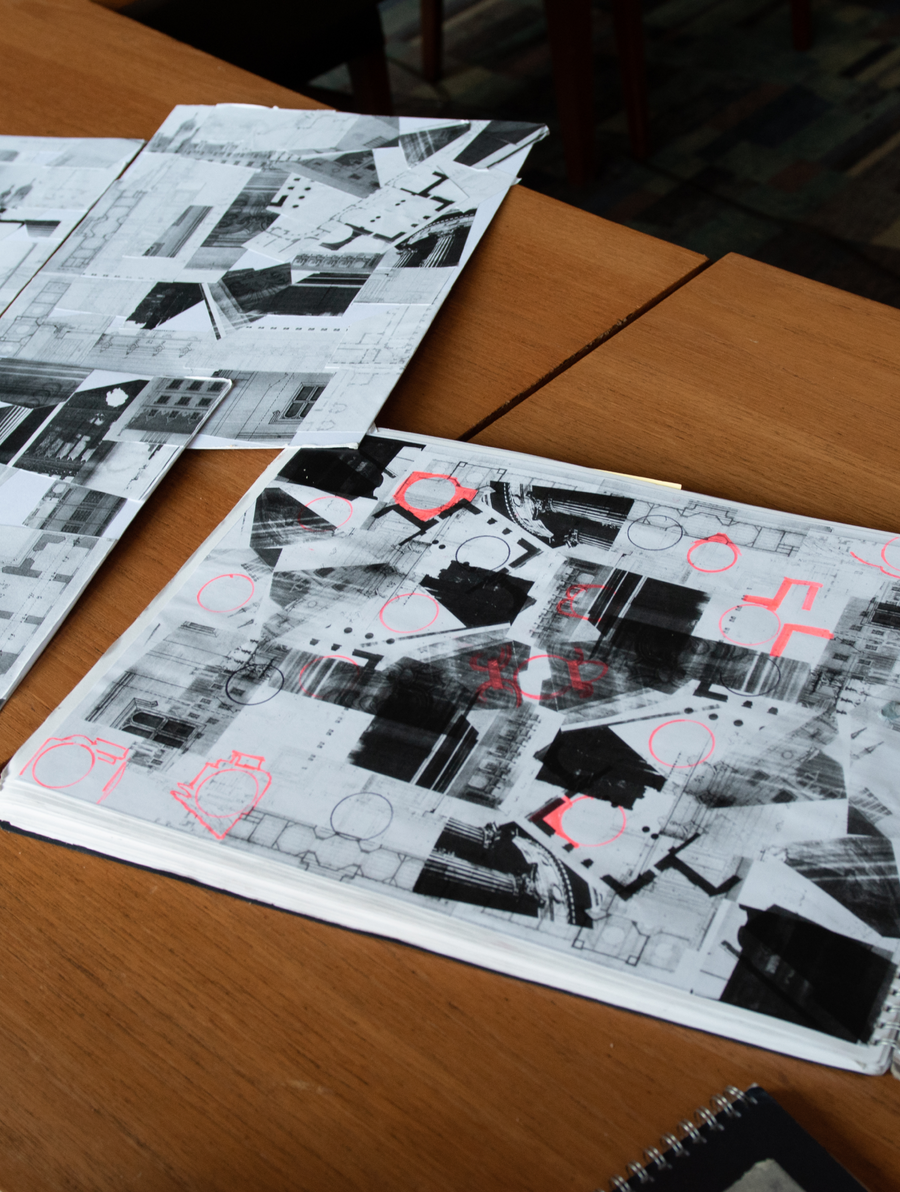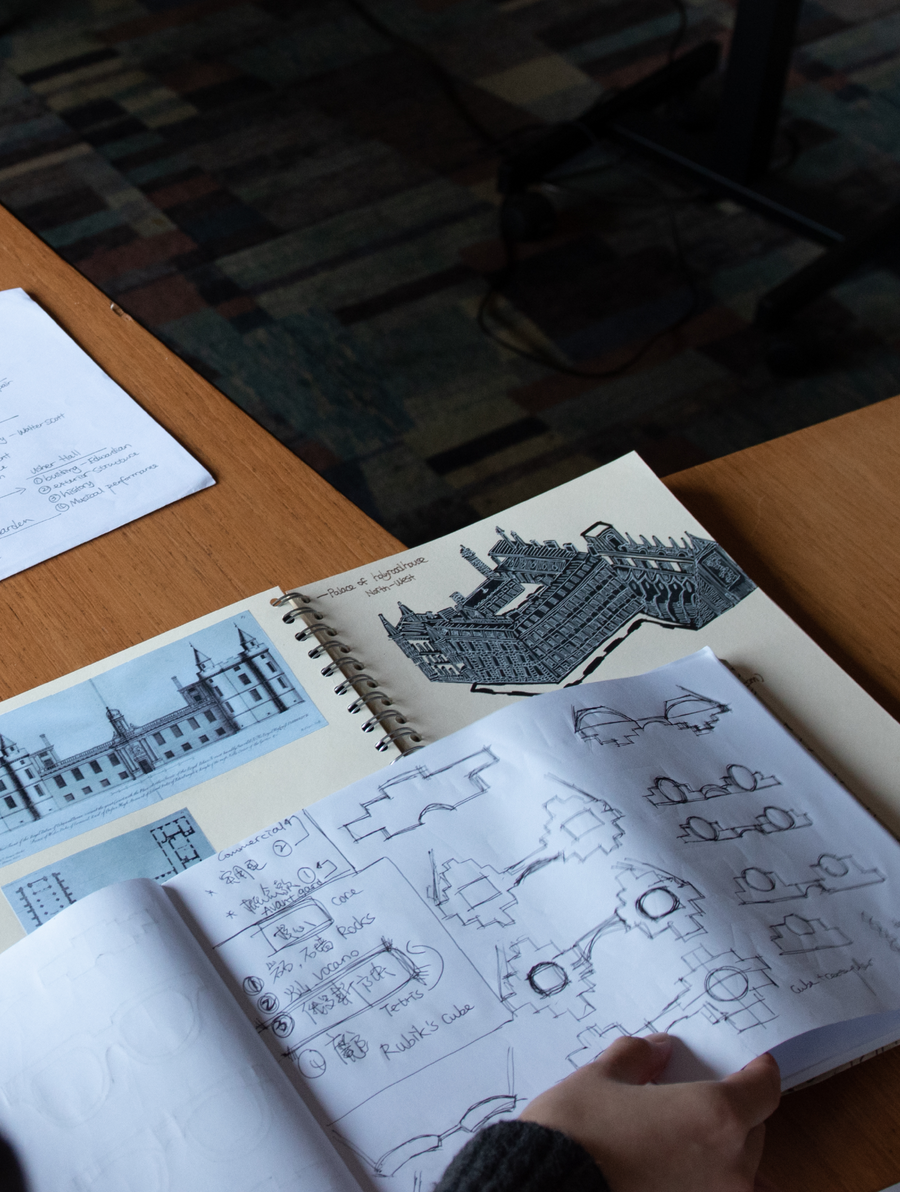 But encapsulating this ancient city in a pair of spectacles is no mean feat. Students brought proposals taking notes ranging from the temperamental and often tempestuous weather, its hoolies and haar, to the architecture, ancient and modern.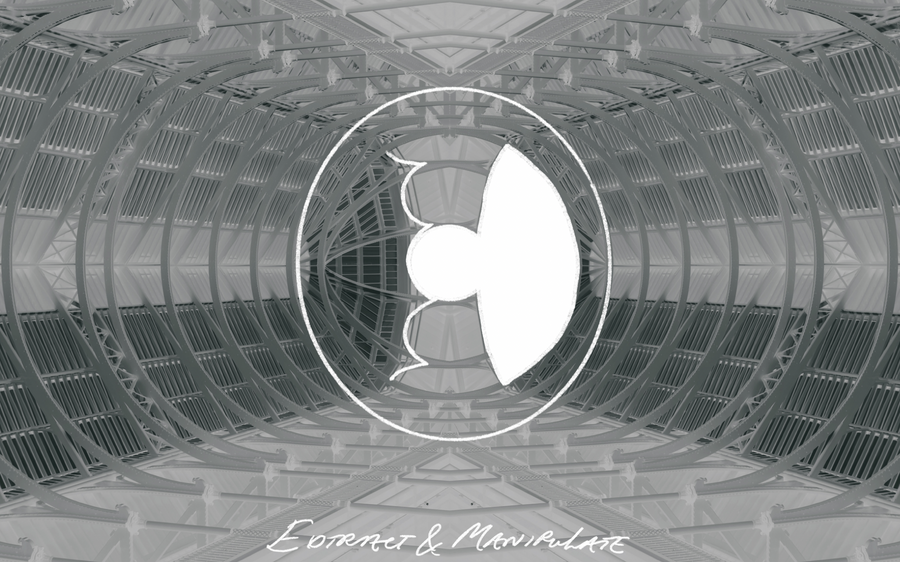 The winning frame was designed by Holly Munro, taking design notes from the birdcage roof of the National Museum of Scotland, an 1866 construction by Captain Francis Fowke. Fowke's history is intertwined not only with the city of Edinburgh, but with optics too, having designed the first bellows camera.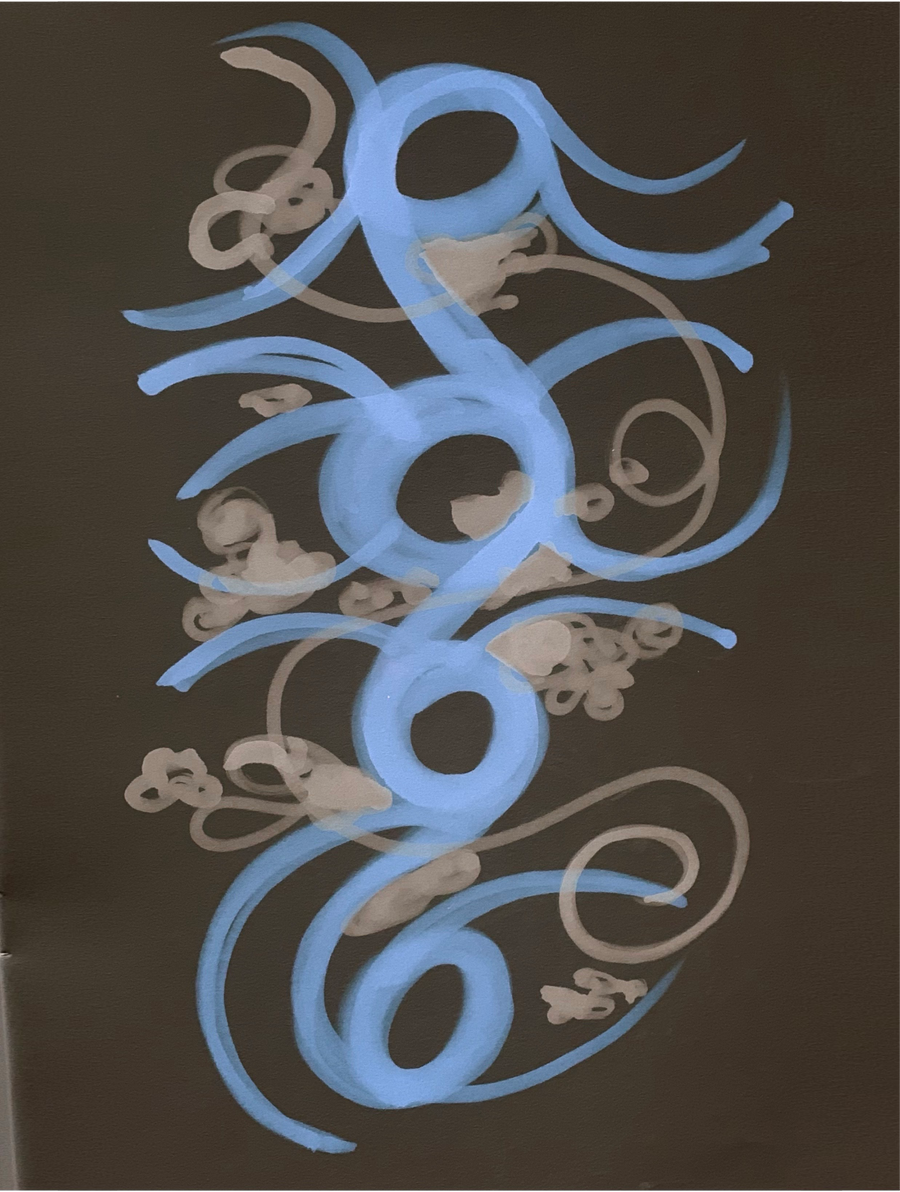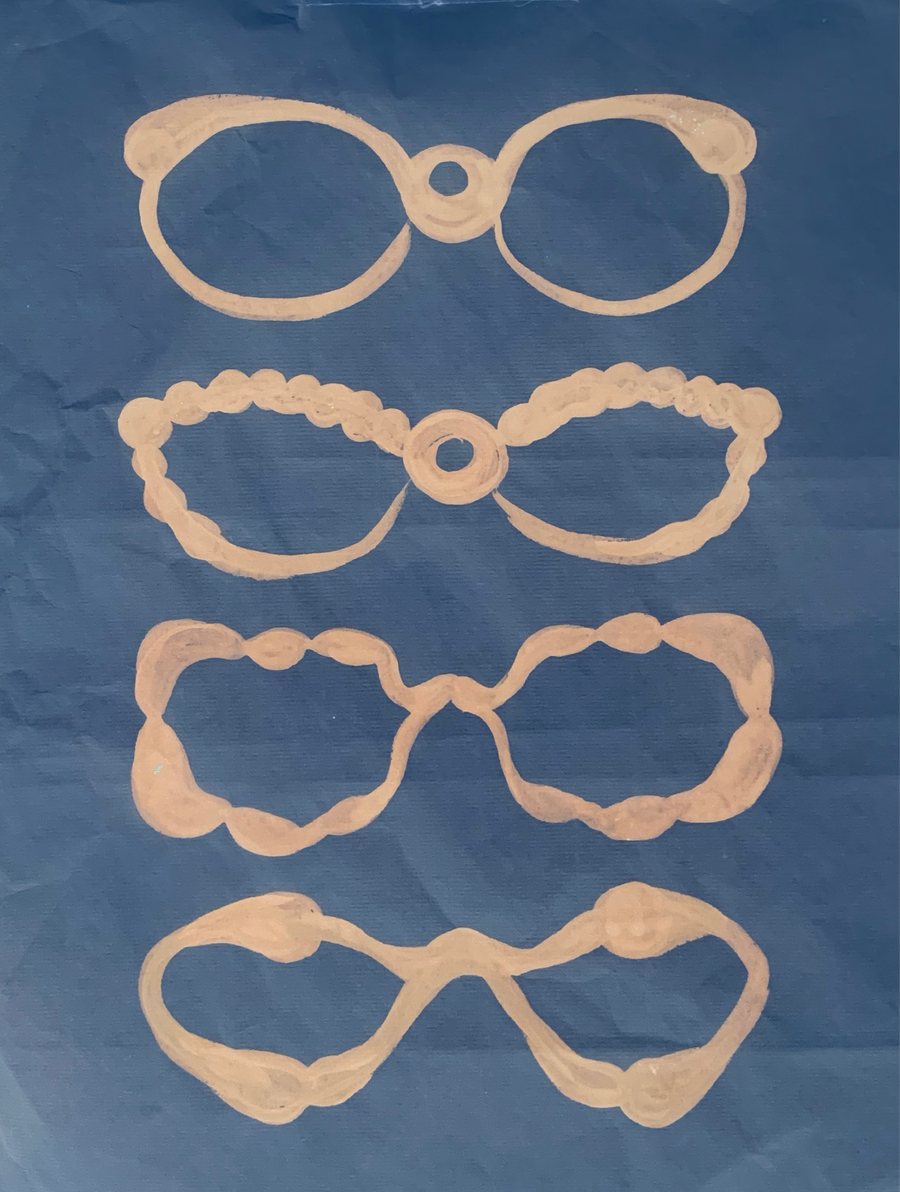 Holly observed the oh-so-Scottish cloud cover as it moved over the glass of Fowke's construction, the light refracted through the building, the repeated symmetry of the structure, and synthesised these interactions of natural and artificial form into a series of abstracted illustrations. These, in turn, provided the template for her spectacle designs.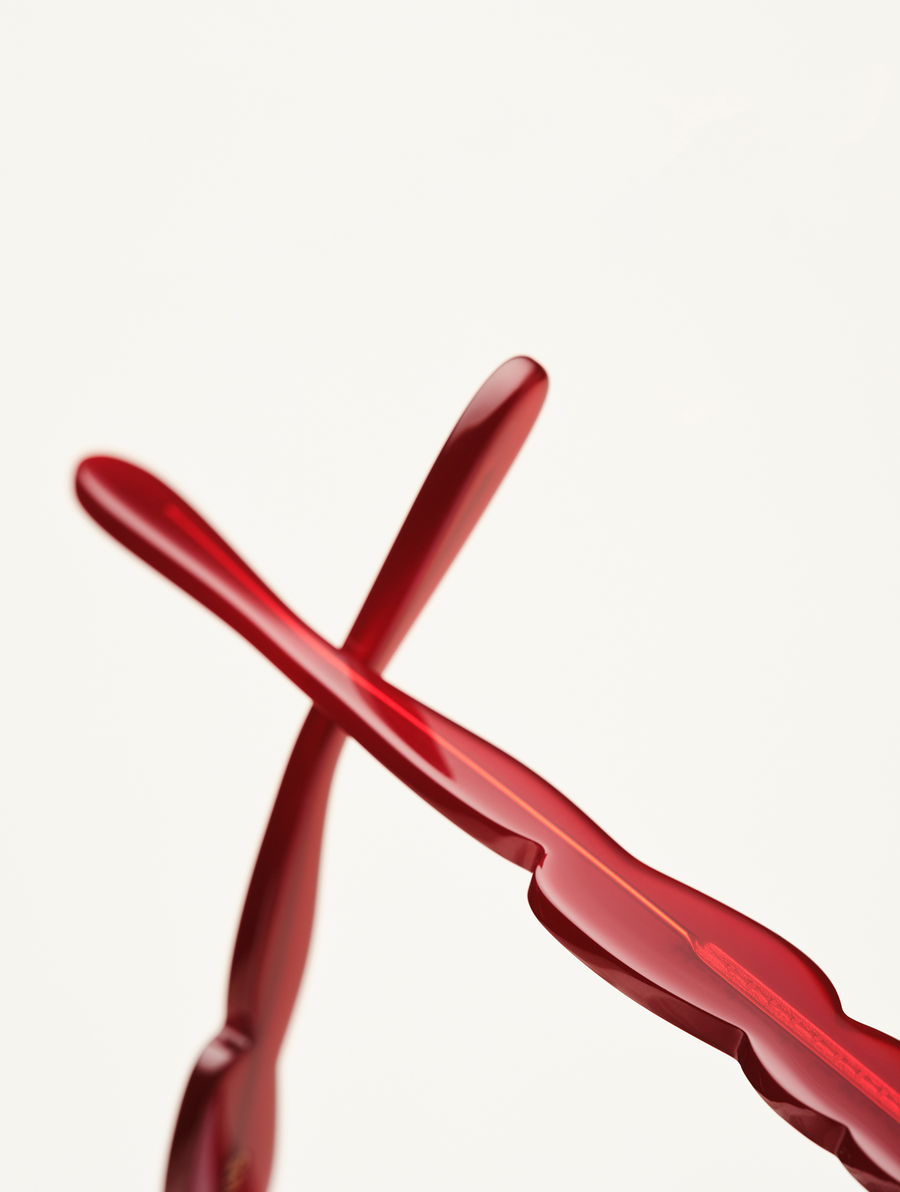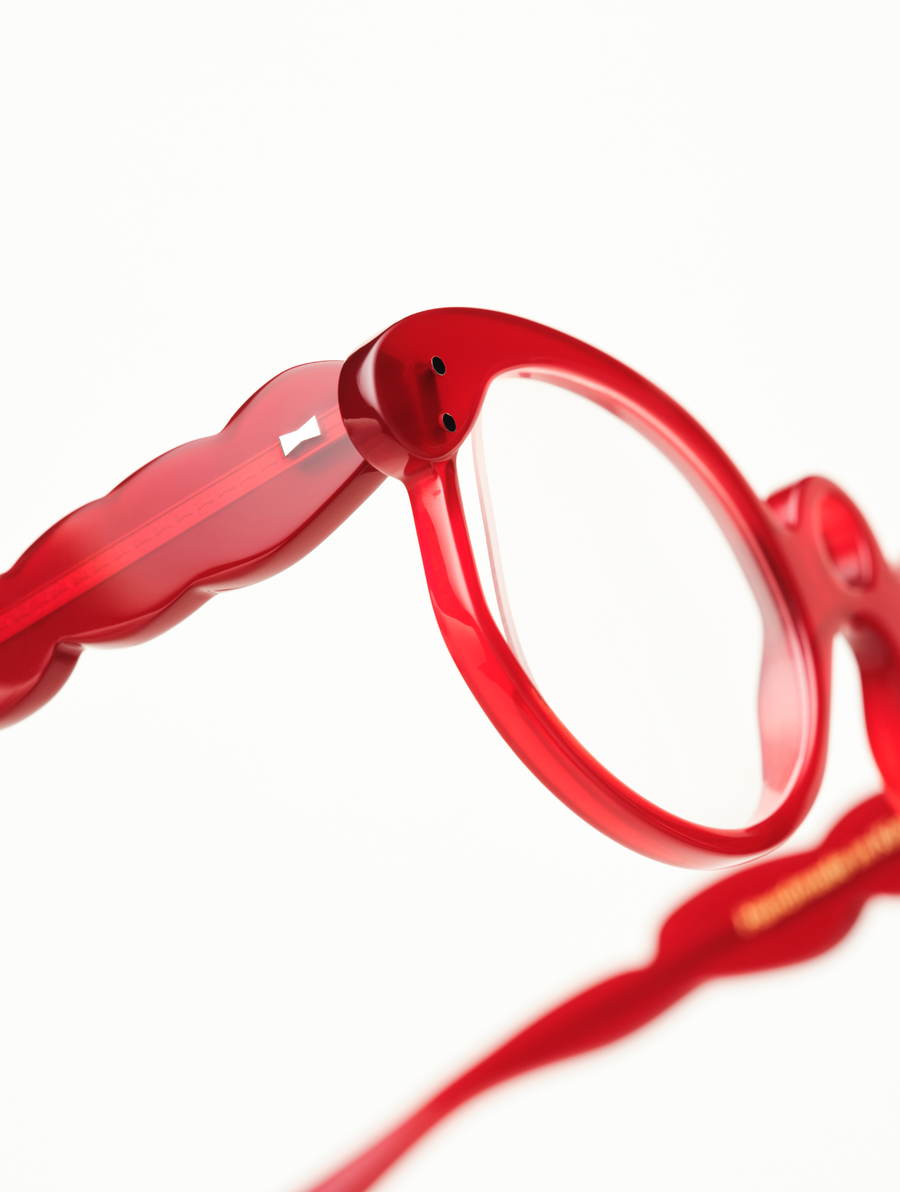 The successful frame is a combination of two of Holly's designs: an upswept front that plays on the pilot silhouette, with its central hole taken from the locus of Fowke's roof design; and temples that follow the clouds observed by Holly, and familiar to inhabitants of Auld Reekie.

Chalmers has joined our Edinburgh Old Town store collection, available exclusively in store through our bespoke service.