London's streets are home to many strange conjunctions of old and new. Every corner turned might lead to fresh juxtaposition. The city folding in upon itself, rising from its own ashes. Architectural incongruities bringing buildings separated in time and purpose more sharply into focus.

The Albert pub, a miraculous Blitz survivor. The only surviving building from Victoria Street's original phase of development. Once standing tall amongst a field of desolation, now it is dwarfed by another royally named development: Windsor House, a mass of concrete and glass built on the site of a Victorian Hotel.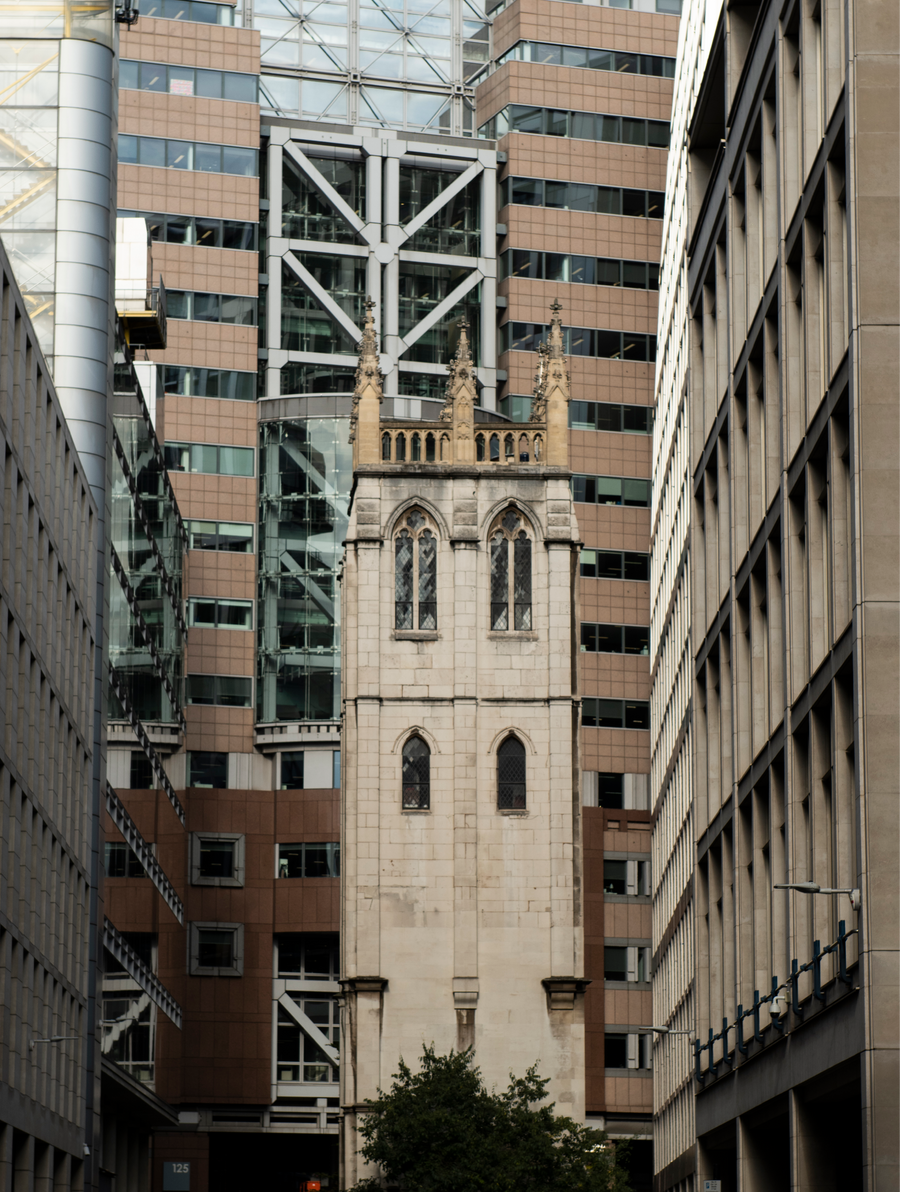 Towards Cheapside, St Alban Church on Wood Street, destroyed in the Great Fire of London. And partially destroyed again, for good measure, in the Blitz. Now the lone surviving tower from Wren's rebuilding perches conspicuously on a traffic island. An eccentric private residence for a presumably eccentric individual, overlooked by the glass vistas of 88 Wood Street.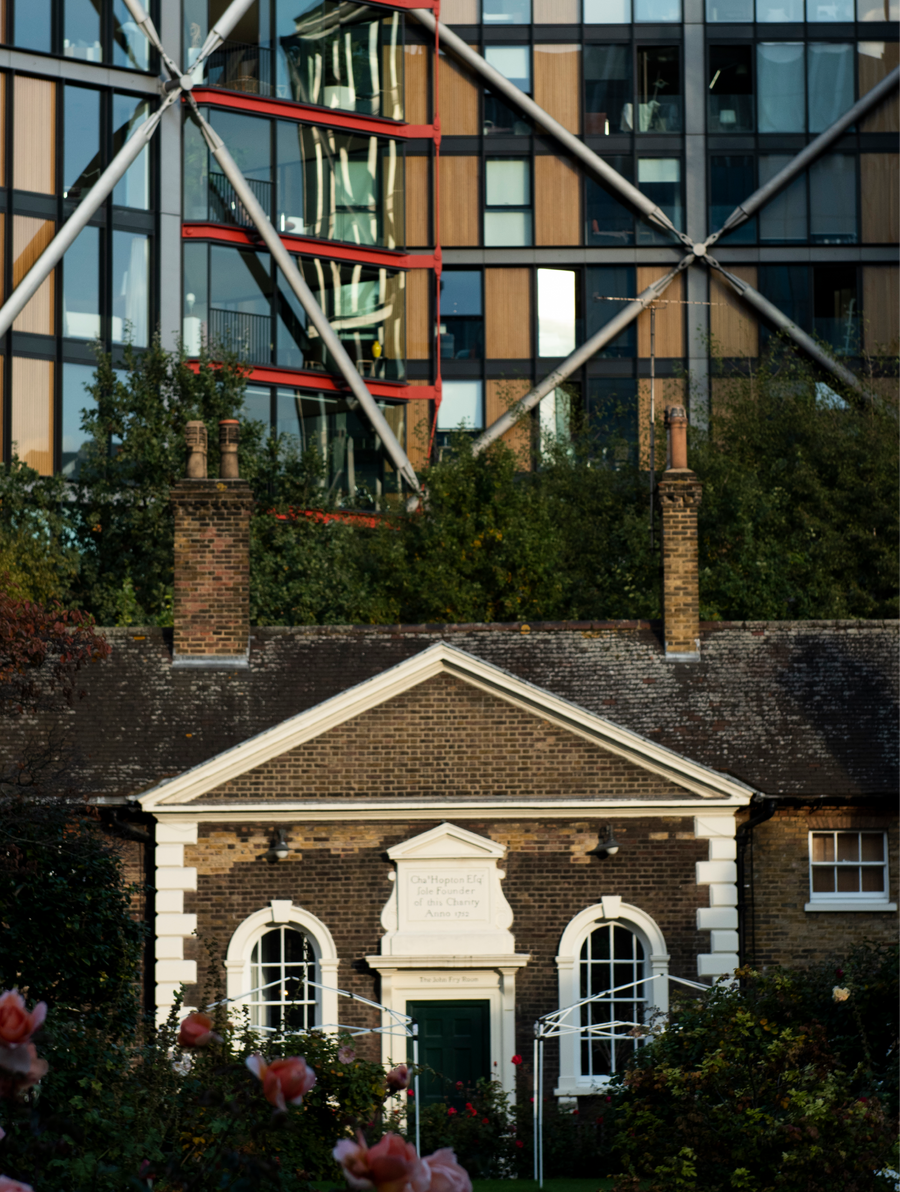 Taking the train from Elephant and Castle and Blackfriars, it is advisable to fix the eyes east for a glimpse of Hopton's Almshouses. Established in 1752 by a fishmonger, the gated community offers 20 residences to elderly Southwark inhabitants. For the last decade, the almshouses have shared their space with the looming presence of Richard Rogers' Bankside development.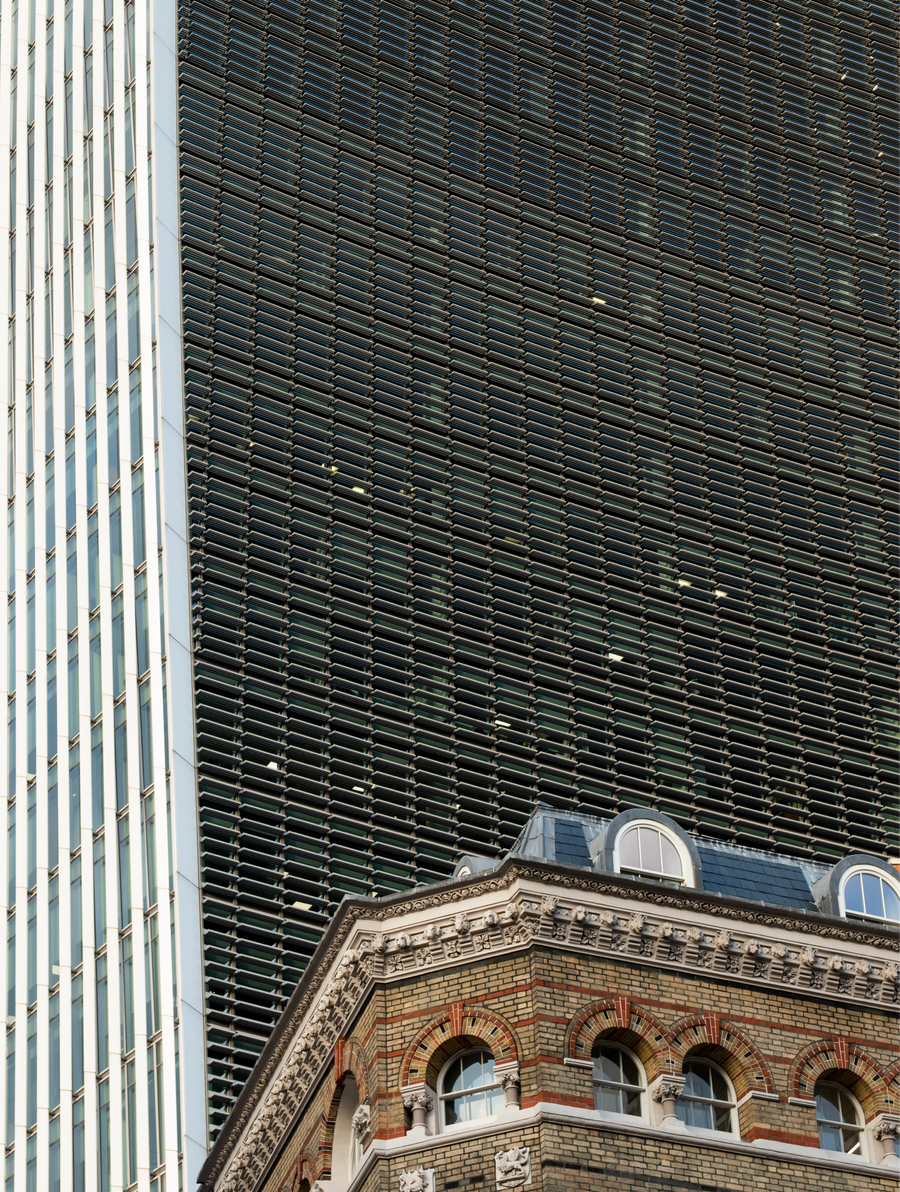 23 Eastcheap was built in 1861 to house a spice merchants. Look up to find a hidden sculpture of two mice battling over a piece of cheese, perhaps a joke by workmen who were finding their lunches stolen by rodents. Further up, you'll find a frieze of alternating dogs and pigs. And further still, the behemoth of 20 Fenchurch street, the imposing skyscraper with a history of melting cars with the sun's rays (this doesn't happen any more).