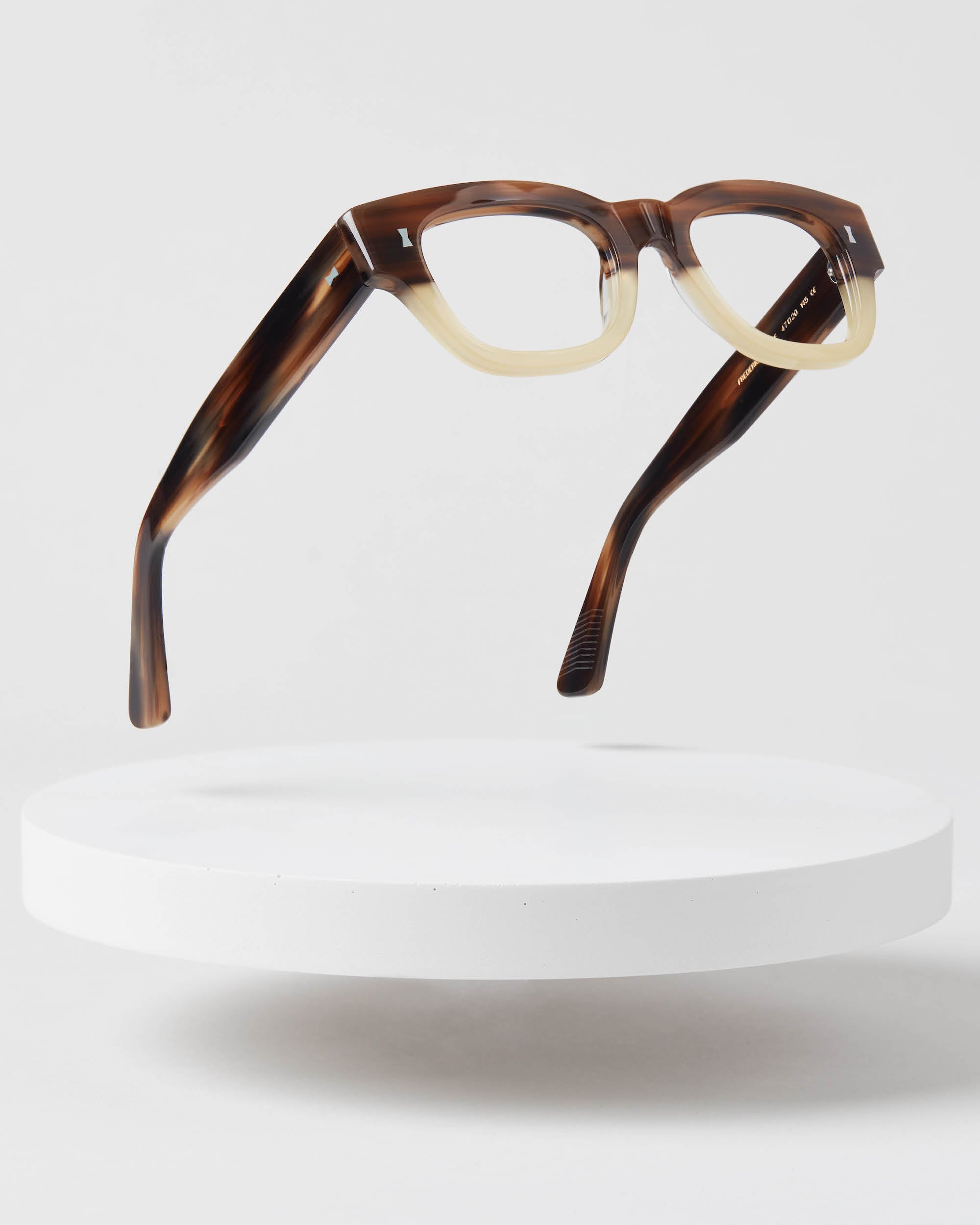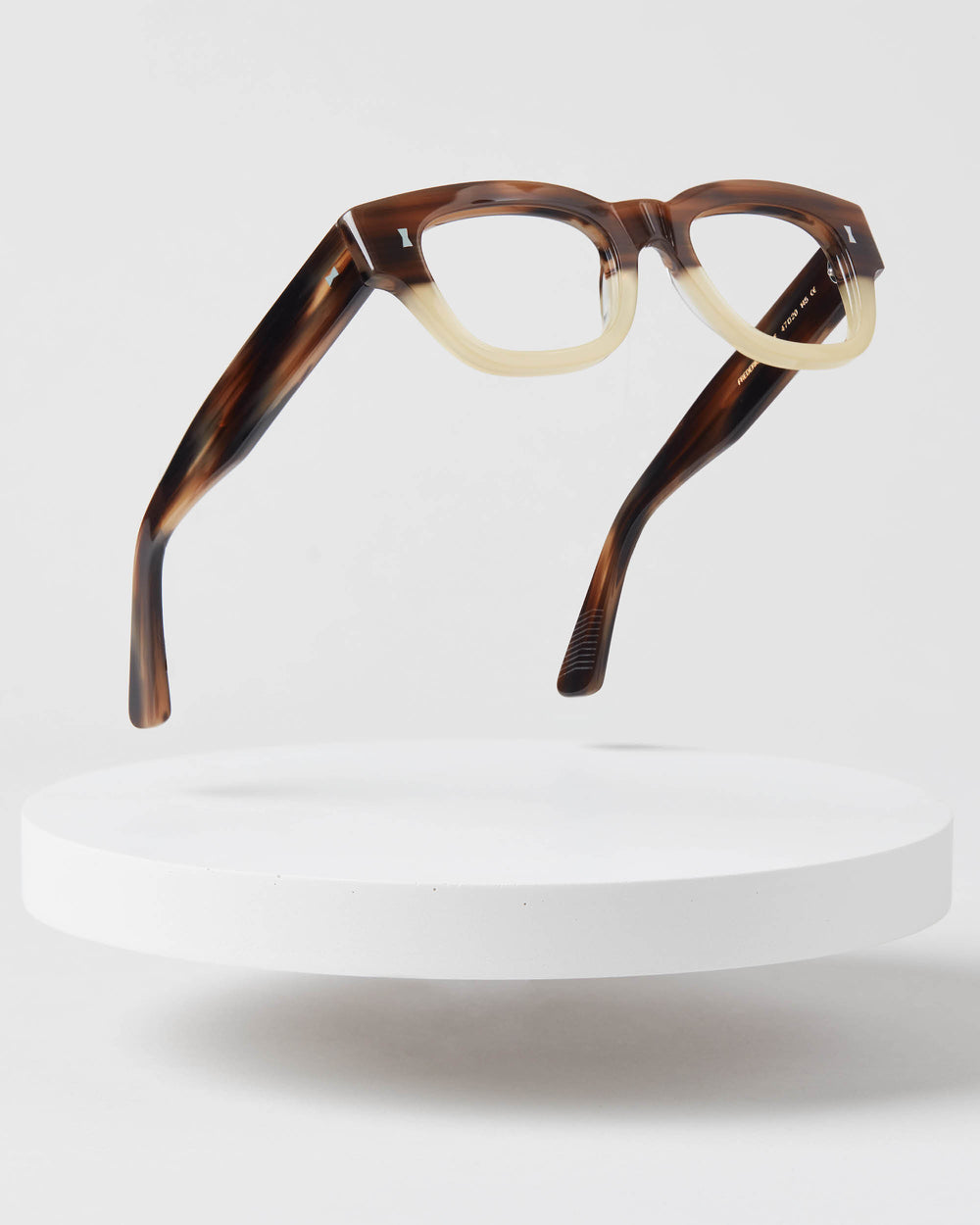 Acetate
Cellulose acetate is a many-splendoured thing.
Spectacle frames in a kaleidoscope of flexible, customisable, beautiful acetate.
Premium cellulose acetate by Mazzuchelli, world leaders in spectacle materials since 1849.
Lightweight and flexible, for minimal pressure on the nose and ears.
Hypoallergenic: a spectacle material for all.
Exceedingly strong, tested in house against competitors.
A wide range of colours, including monocolours, tortoiseshells, and streaked patterns.
Infinitely adjustable, shaped to your unique head.
Finished with a choice of gloss or matte coating.
Easily fitted with external nose pads for a more comfortable fit.
Traditional pinned hinges, for durable and repairable spectacles that last a lifetime.
My idea of romance is lying on the floor, a kalaidoscope of acetate scattered about my person.
Acetate is a lightweight, hypoallergenic, strong, semi-synthetic material of wood pulp and cotton. It's coloured by hand, meaning no two frames are completely alike.

Family run Mazzuchelli was founded in 1849, and has led the way in the production of cellulose acetate for six generations. We tested Mazzuchelli against their competitors, and found that their acetate has the highest tensile strength, making it the right material for us in our mission for durable, repairable, last-a-lifetime spectacles.

Our acetate frames are made with traditional methods, eschewing newer and cheaper methods that result in shoddy single-use spectacles.

Every Cubitts hinge is hand pinned, a traditional process that is more time consuming and specialised than modern 'heat sinking', resulting in frames that are easily repairable. A hand filed mitred join makes the frame sturdier, allowing for easy adjustability to the individual head.

The signature butterfly rivet that adorns their lugs and temples is not a branded mark of vanity, but a tailor made functional component. A stable shape used in architecture and design since antiquity, including the great girders of Lewis Cubitt's Granary Square.

Even the smooth motion of their hinges is the result of a painstaking testing process, the bespoke insertion of a finely tuned silicon band exclusive to Cubitts spectacles.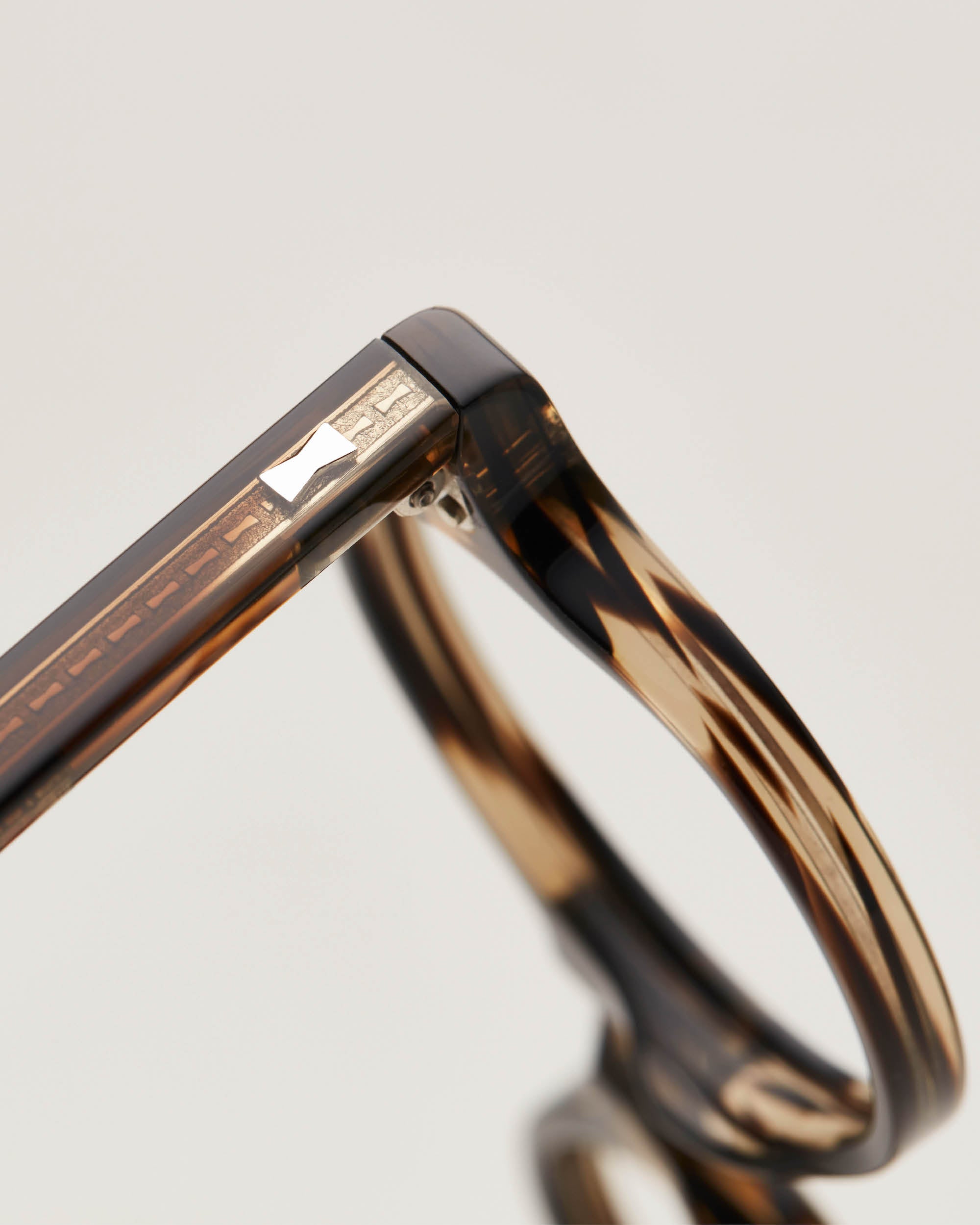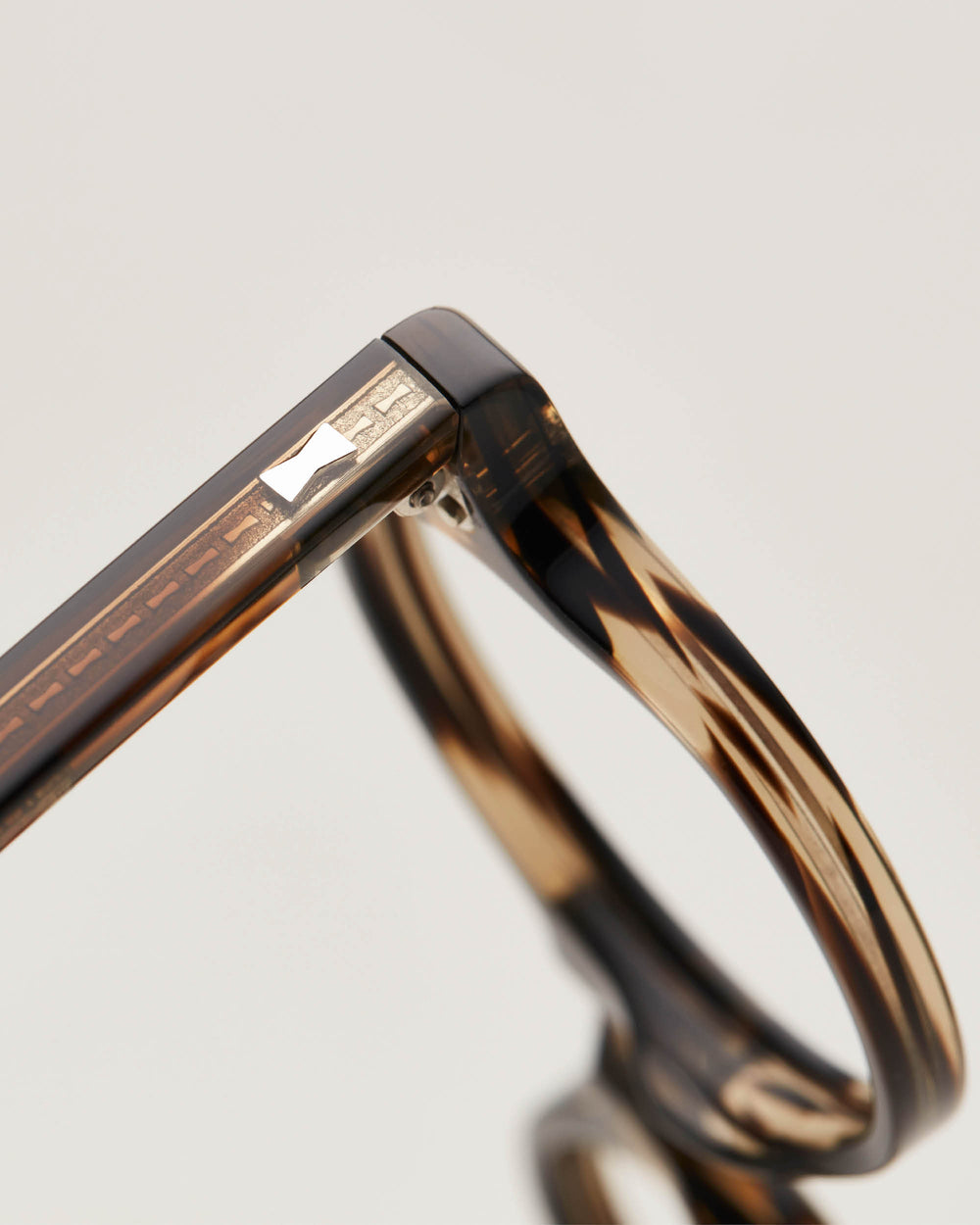 It's in the snug of the grip.