Introducing FUSED, a microcapsule of three frames and a new material, from our collaboration with Yair Neuman.

The frames are made from DELEREX™, a brand-new material created by Neuman from discarded 'dummy' lenses' from our lab.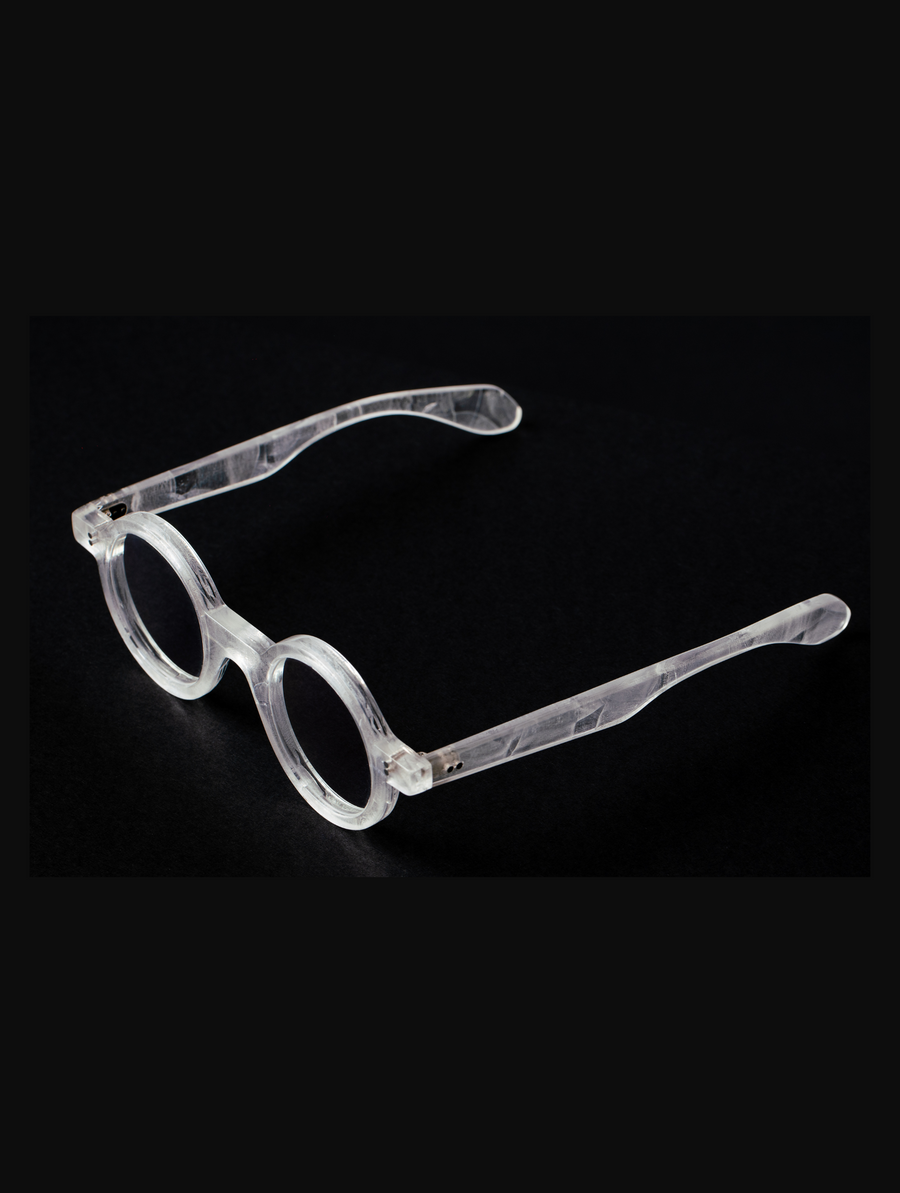 The silhouettes were inspired by the 1930s and when PMMA (the raw material used for dummy lenses) was invented.
DELEREX™ is a translucent white, shot with iridescent blues, greens and pinks. It is made entirely from discarded lenses, using no glues or bonding agents. The iridescence comes from the lens's anti-glare coating, which is split in the production process.
FUSED is available to buy at Cubitts Coal Drops Yard.
Watch the process of making the frames with Yair and our Head of Studio, Romain, in our King's Cross studio below.