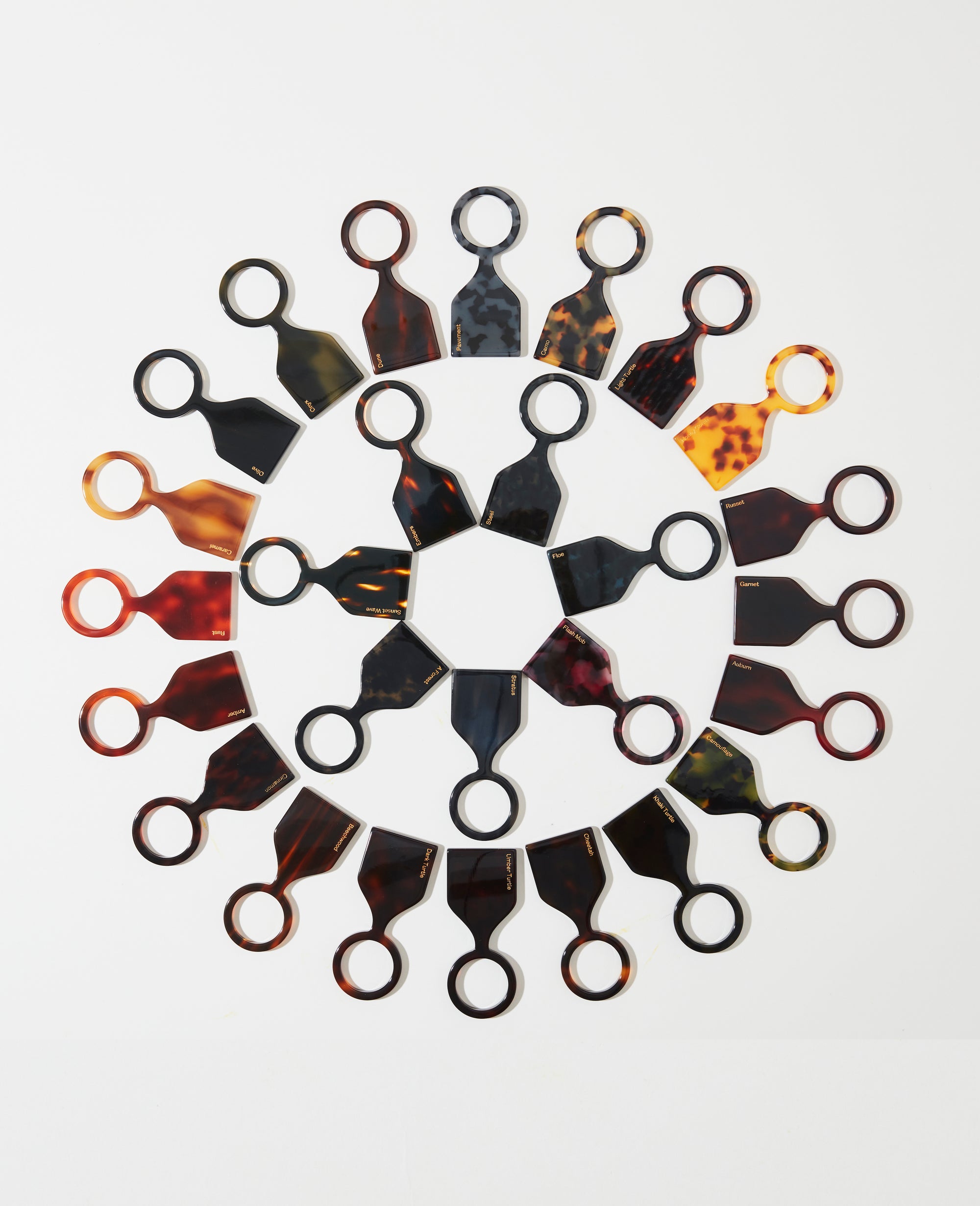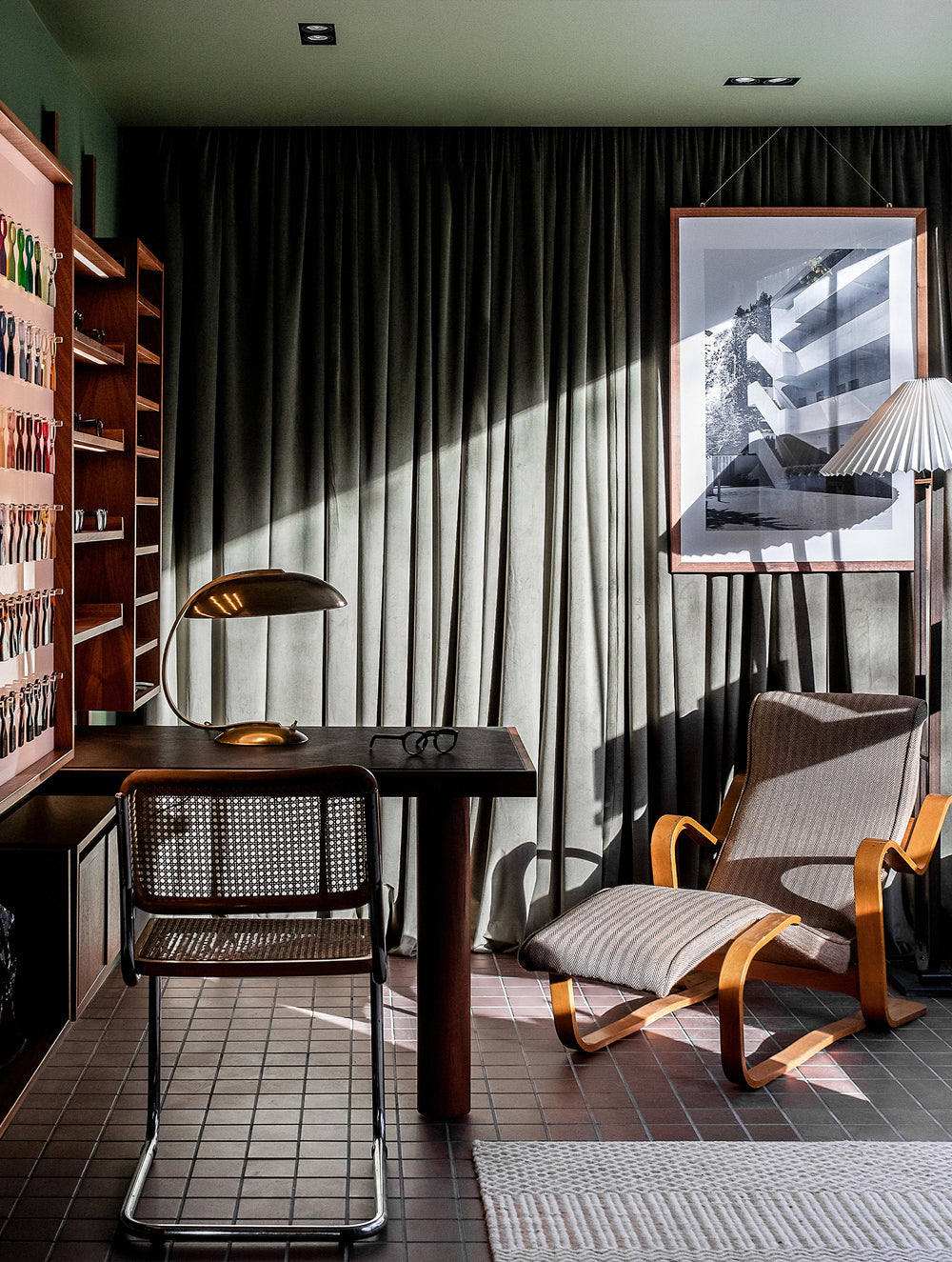 Cubitts Bespoke
Create something truly unique
A frame made to your exact measurements. In a choice of over 300 colours. £325, including lenses, case and cloth. Made to order in 6 weeks. Visit us in store to Or create a completely unique design via Bespoke+; to book an appointment, email bespoke@cubitts.com.
When they come to write your biography, it's the subtlest of details which reveal the grand schema.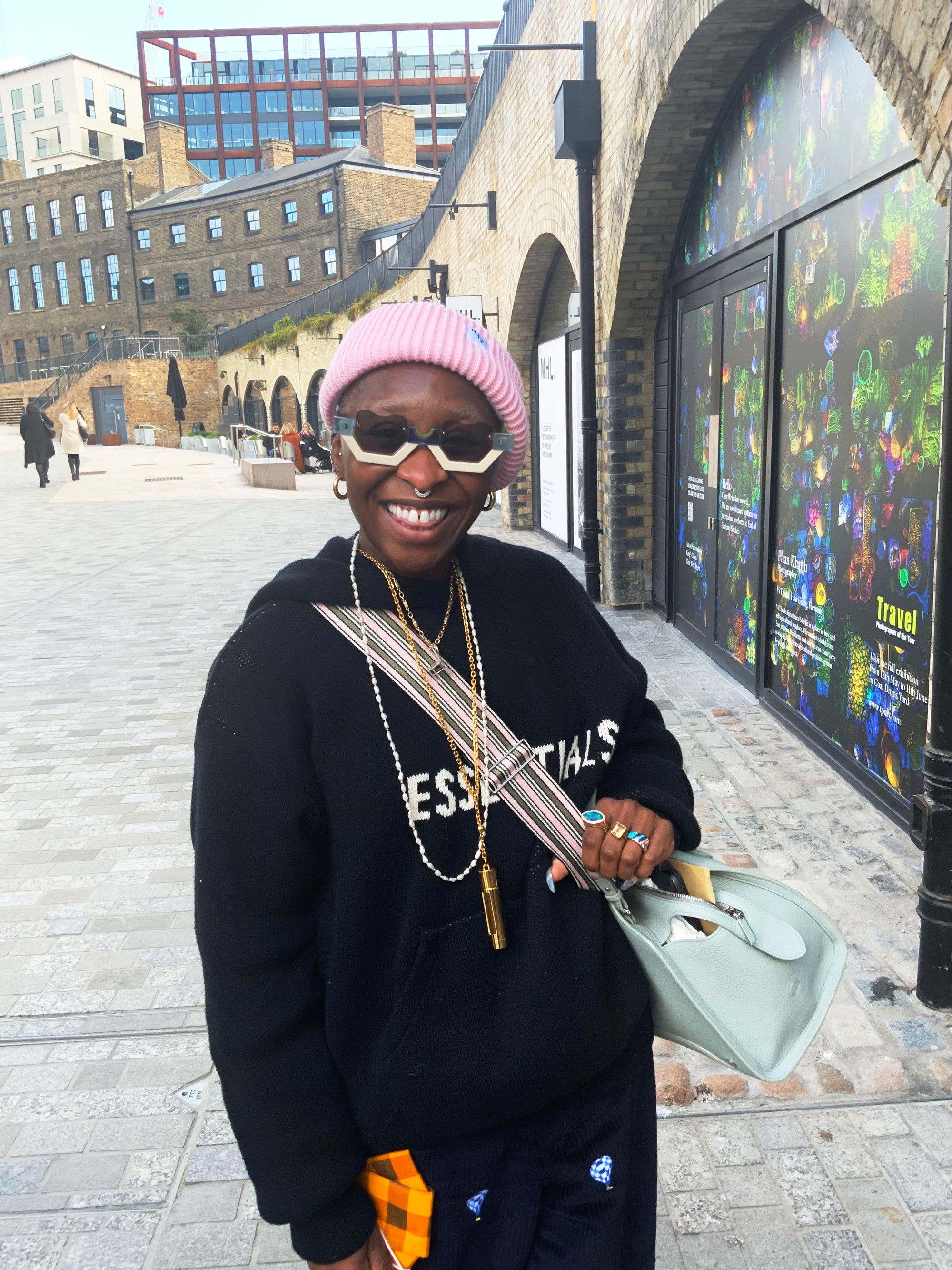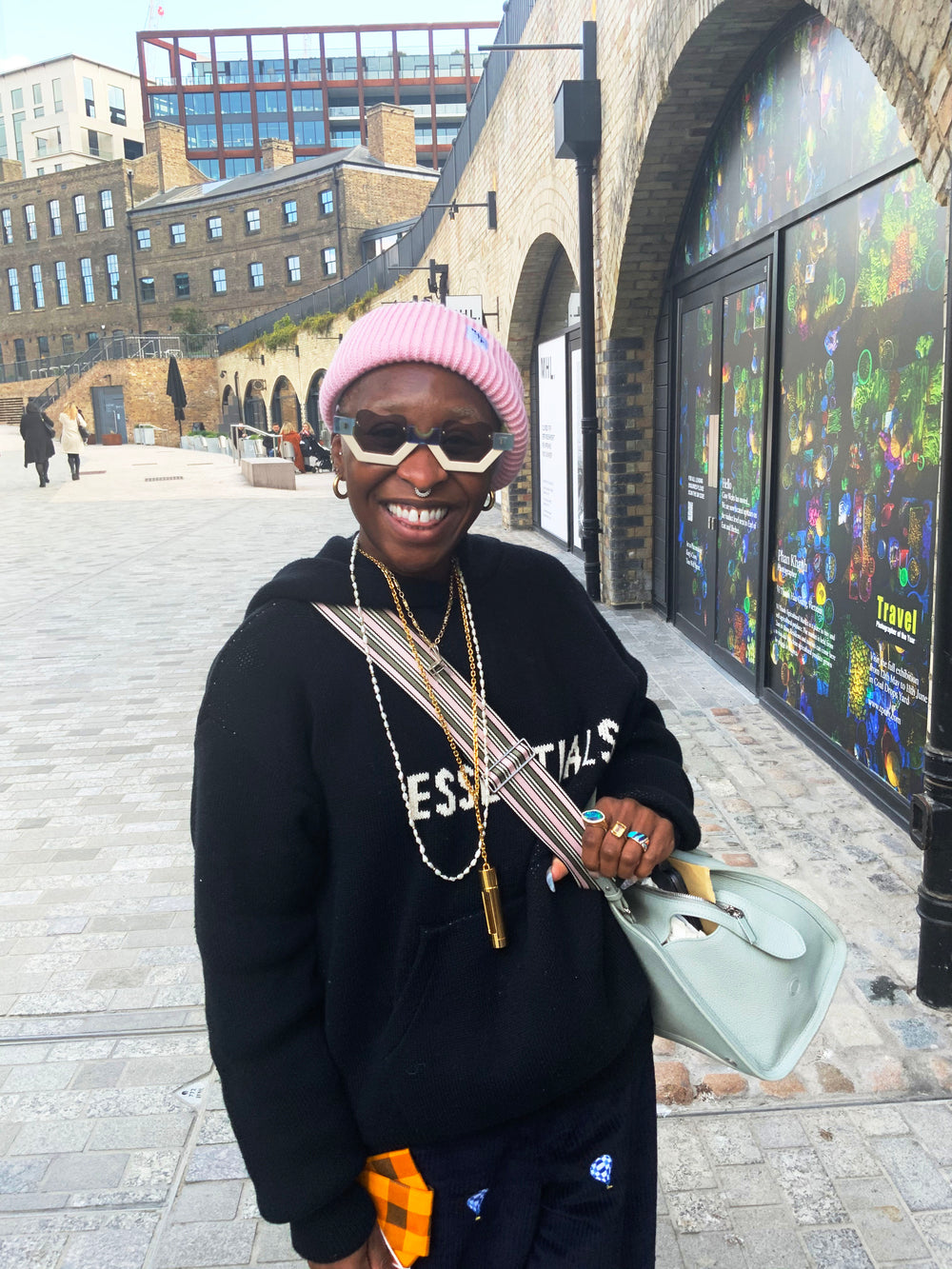 Some of our recent creations
A special frame for a self-professed spectacles enthusiast
Cynthia Erivo
We worked with Cynthia to create a frame as unique as she, featuring ⁠ multiple laminations, gold hinges, screwed lenses, and pink gradient transition lenses. ⁠⁠

Cynthia's design takes inspiration from the natural world - coloured green and pink to reference a vibrant floral bloom, with a cloud and sun at the temple tip.

The bridge becomes a rainbow taking inspiration from Cynthia's signature piercing. The words 'a la poursuite du bonheur' are engraved, aptly translated to 'chasing happiness'.⁠⁠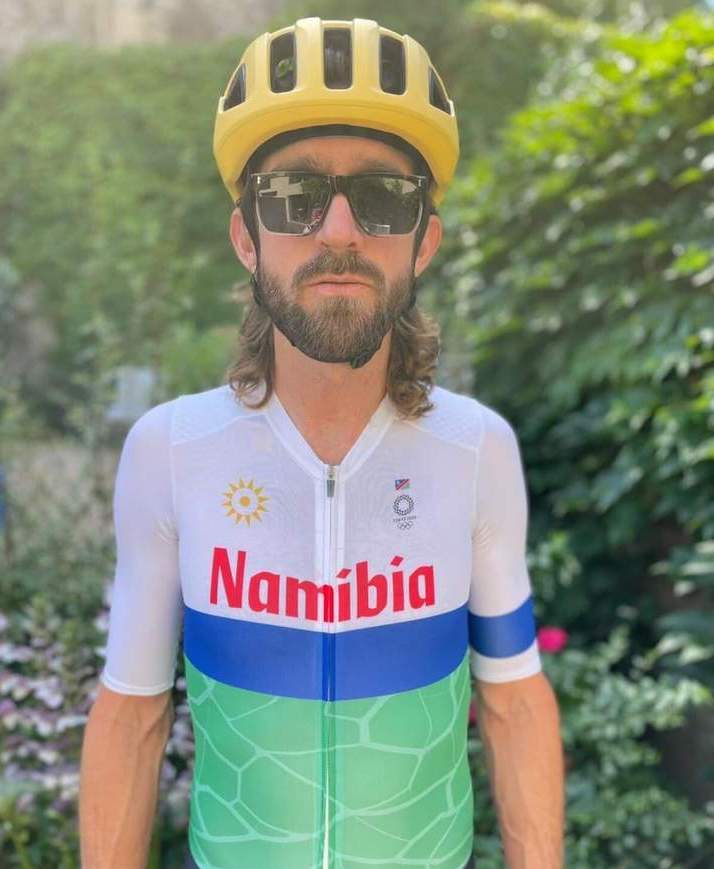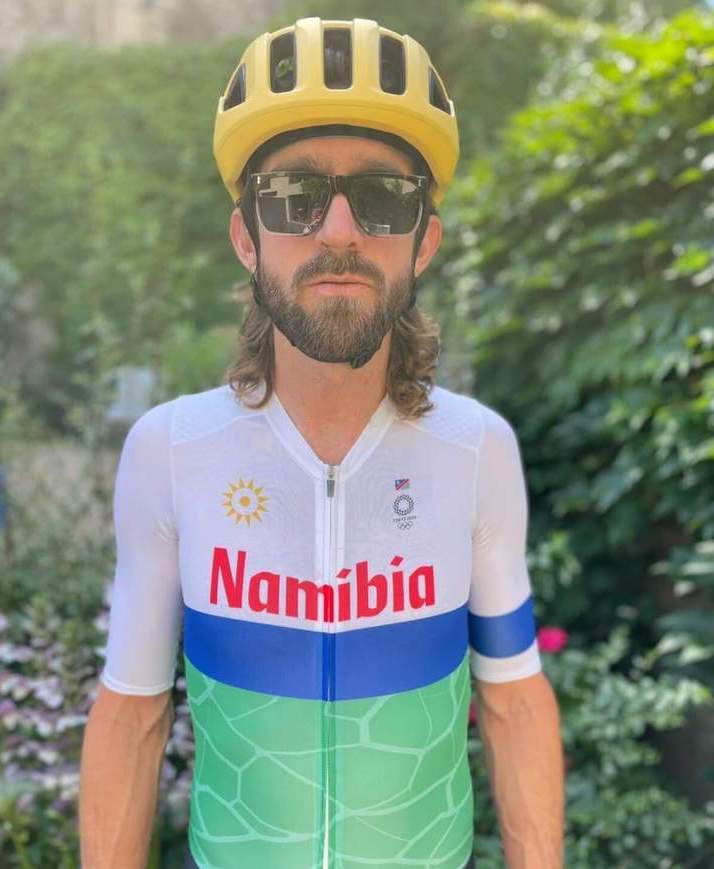 A modern take on a sporting essential
Dan Craven
We worked with Nambinian cyclist Dan Craven to create a modern take on a sporting essential.

Using 3D printed acetate elements, this frame includes a unique magnet system to add clip on side shields, transitional lenses for all weather, crystal lamination at the base to give a clear peripheral view and a dropped bridge to allow Craven to peer over, reducing any interference to his race.

The outcome of this collaboration is in keeping with Craven's creative personality, style and his individuality within the sport, bearded and laid back - an everyday hero - in comparison to most pro racers.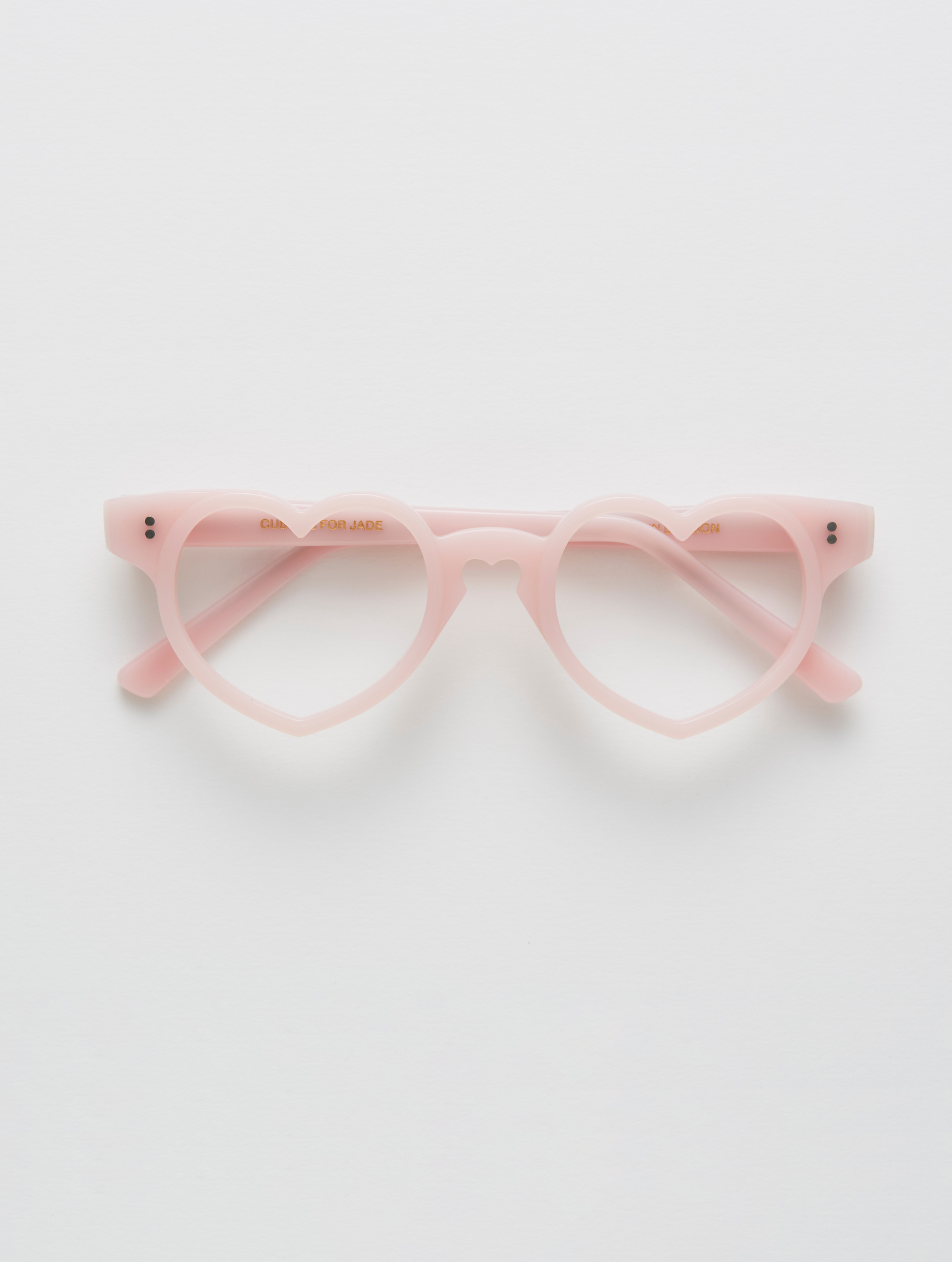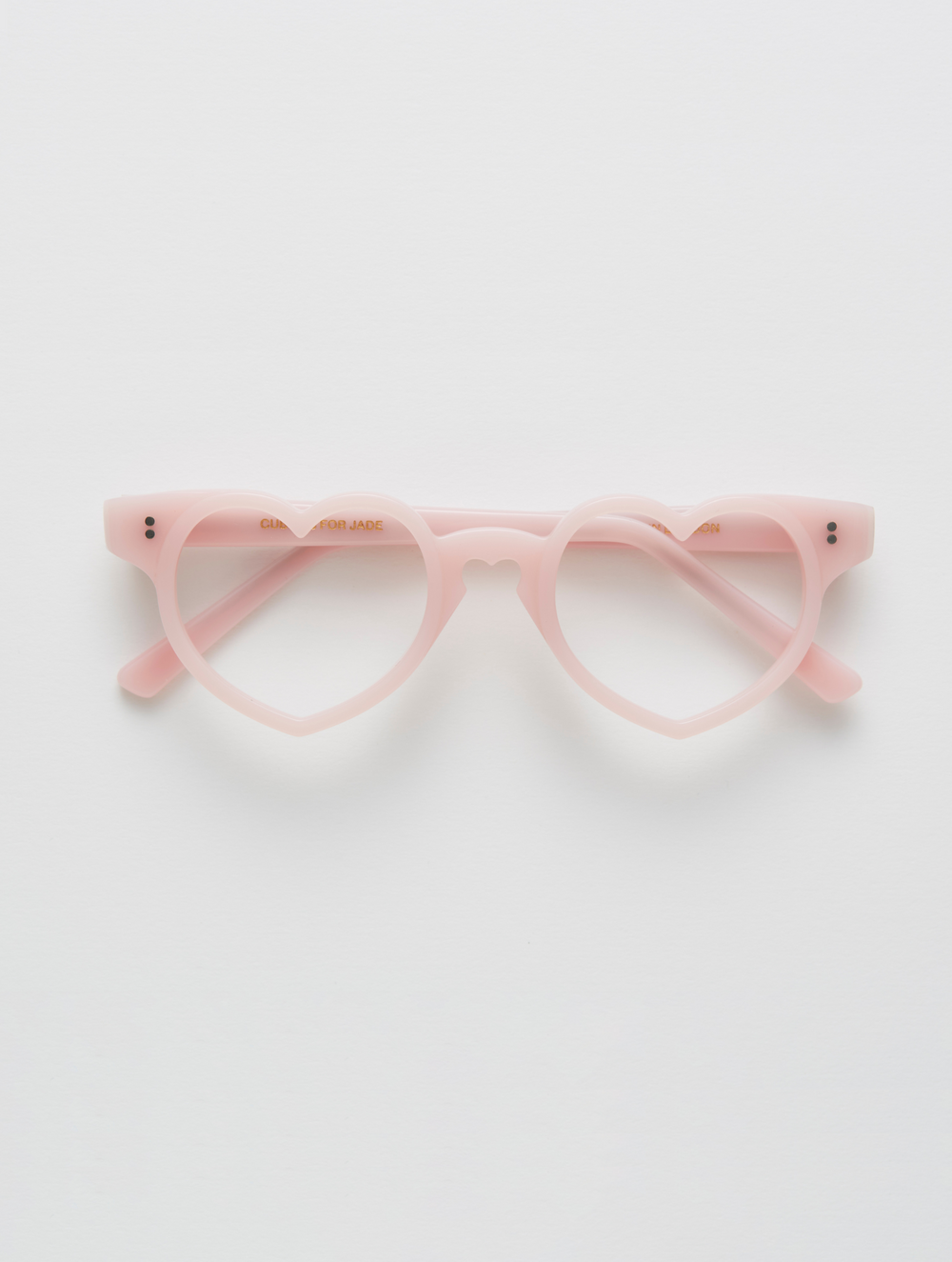 The simplest brief with the sweetest result
Jade Johnson
The simplest brief with the sweetest result: a heart-shaped pink frame, using our Dusty Pink acetate.

This frame features a heart-shaped bridge to complement the lenses, with recessed hearts to highlight the line of the heart shape and pink gems in the temples.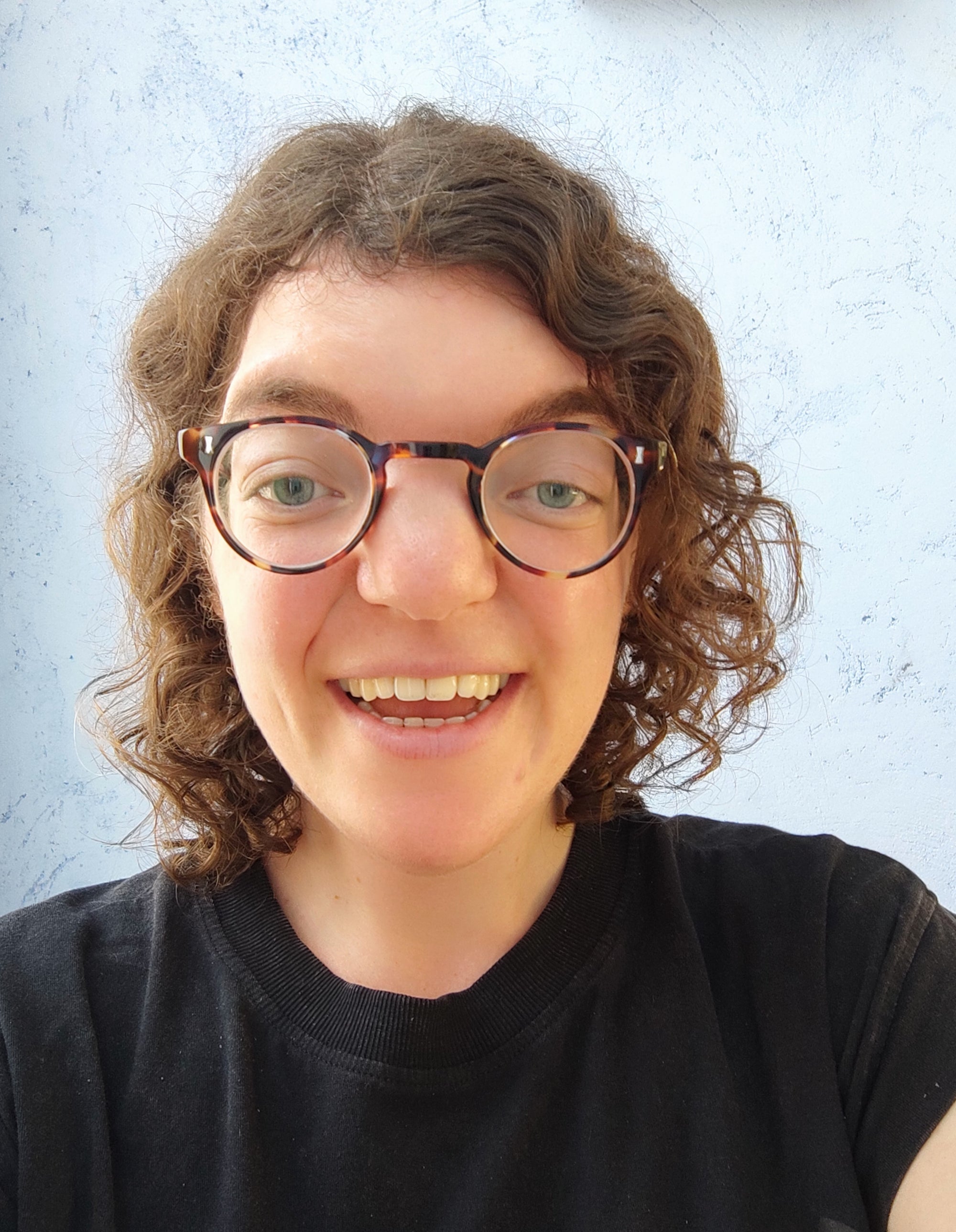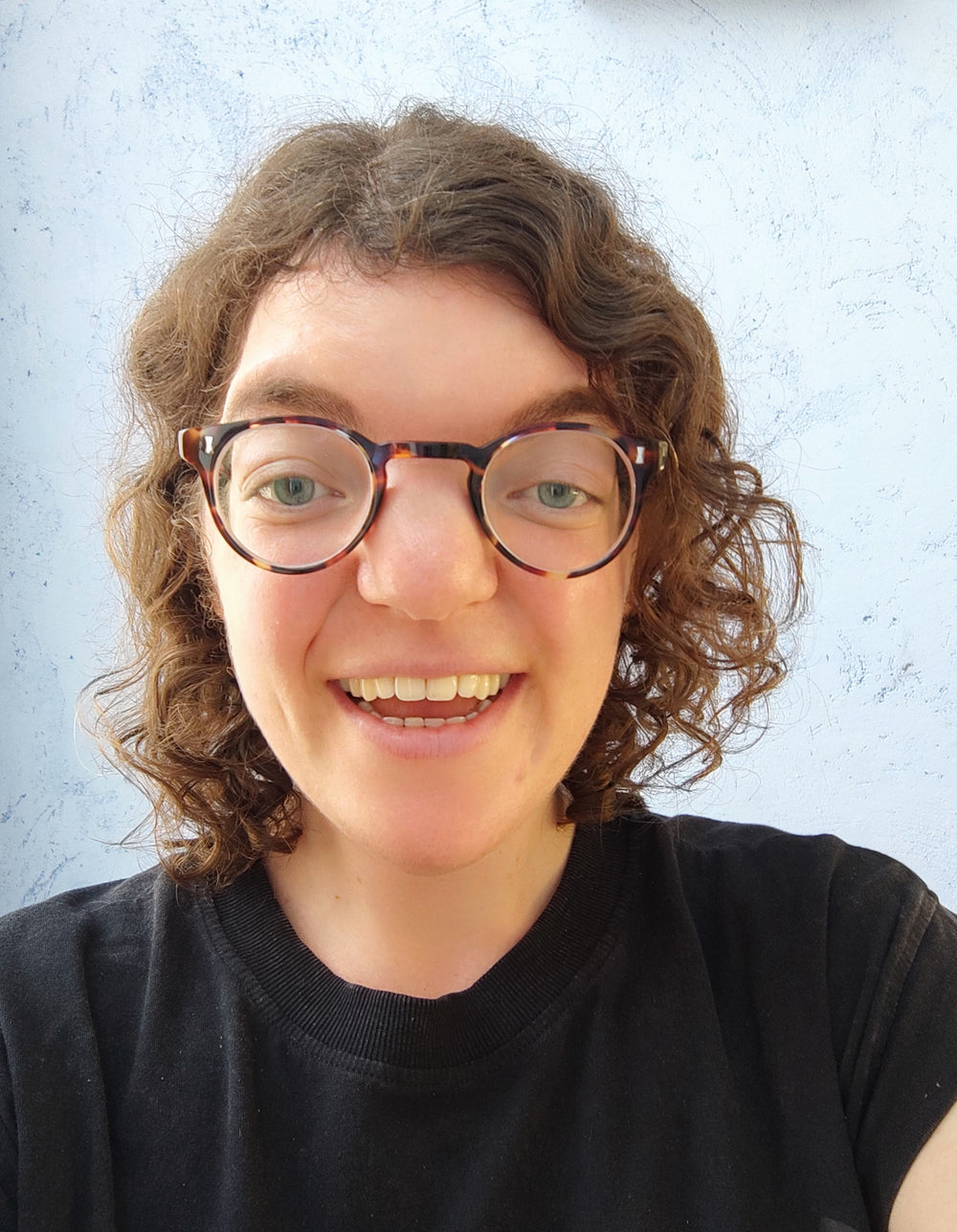 Perfectly fitted with 3D mapping technology
Yael Berger
Having never been able to find a pair of frames which fit her, we worked with Yael Berger to create bespoke spectacles which fitted her unique facial features.

Using our 3D facial scanning technology, we created a bespoke take on our classic frame Herbrand, in the colour kaleidoscope.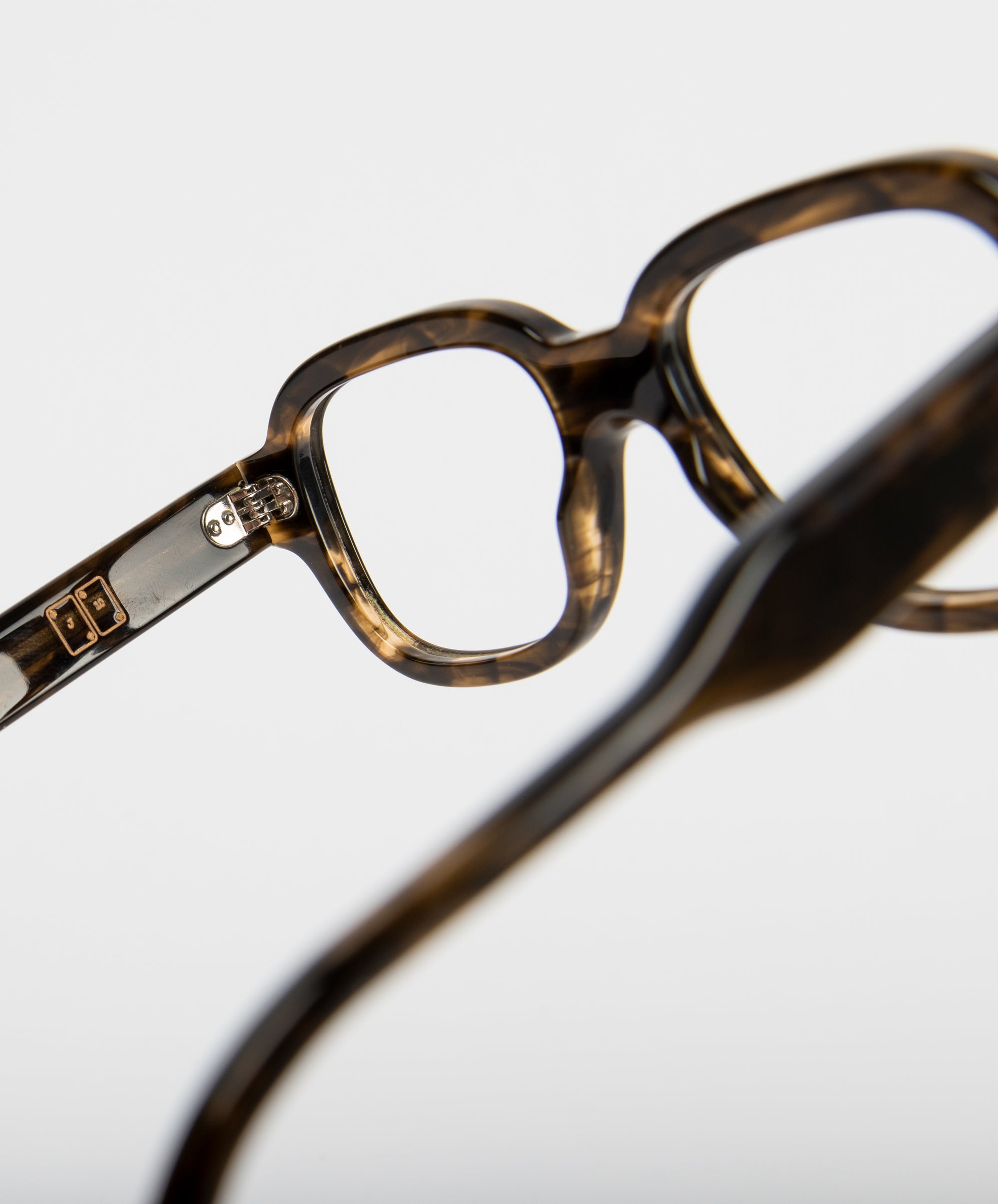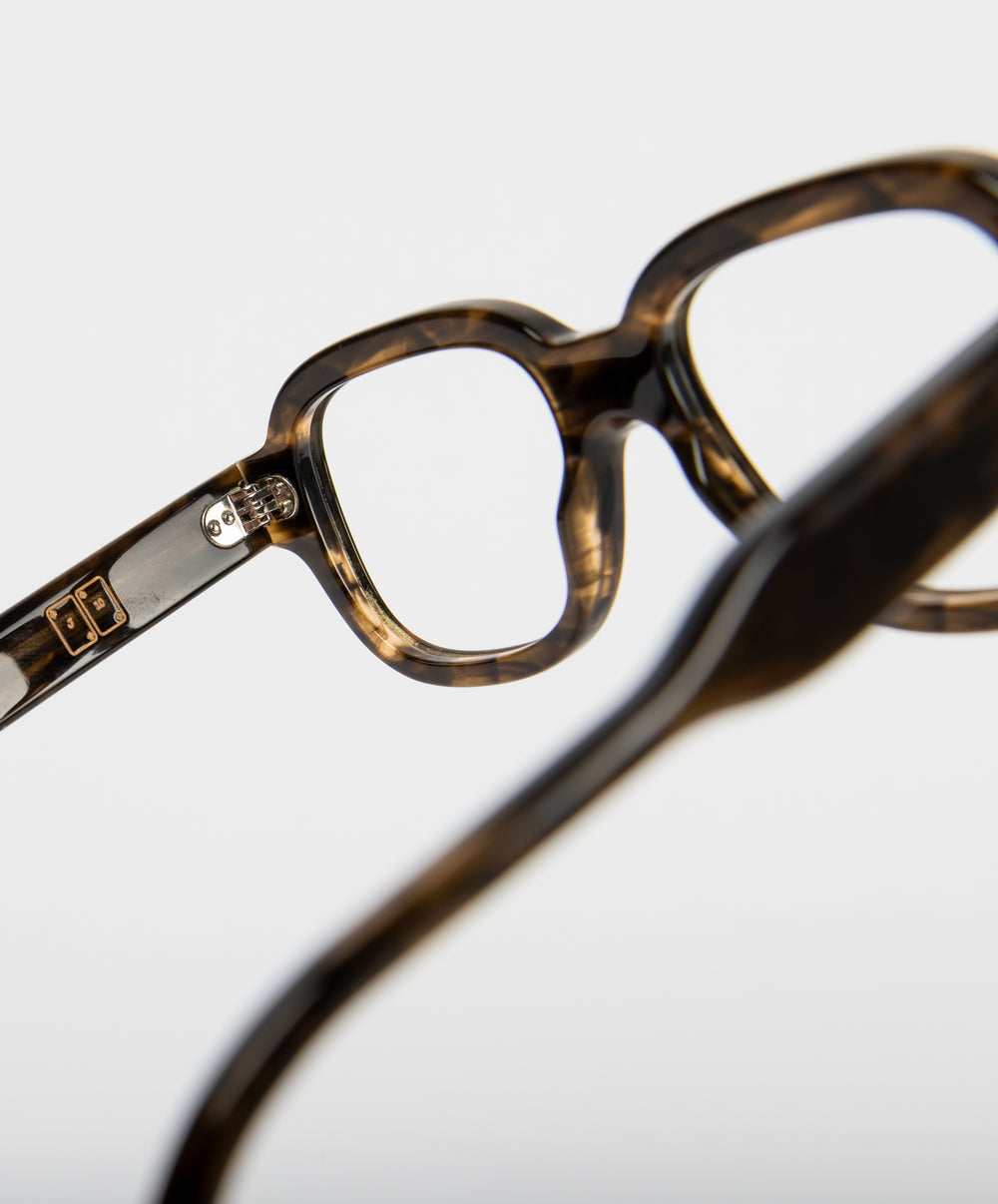 Inspired by a winning poker card in Las Vegas
Gary Clarke
We worked with Gary to design a bold, graphic and minimalist square frame inspired by his passion as a guitarist and a winning poker card in Las Vegas.

Created using acetate, this frame includes a poker card engrave and signature, with brass rivets and line engraves on the tips as a reference to his passion for guitar.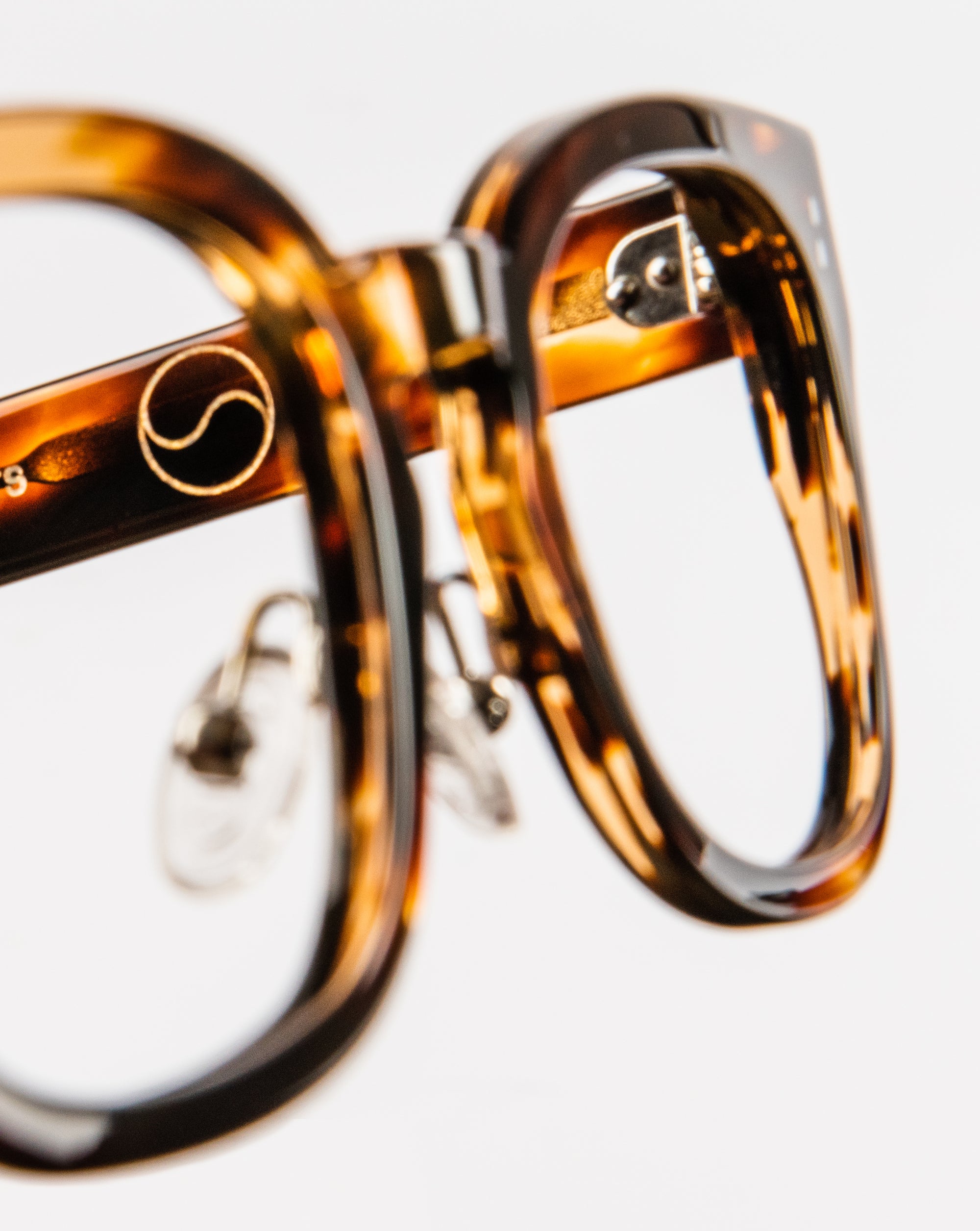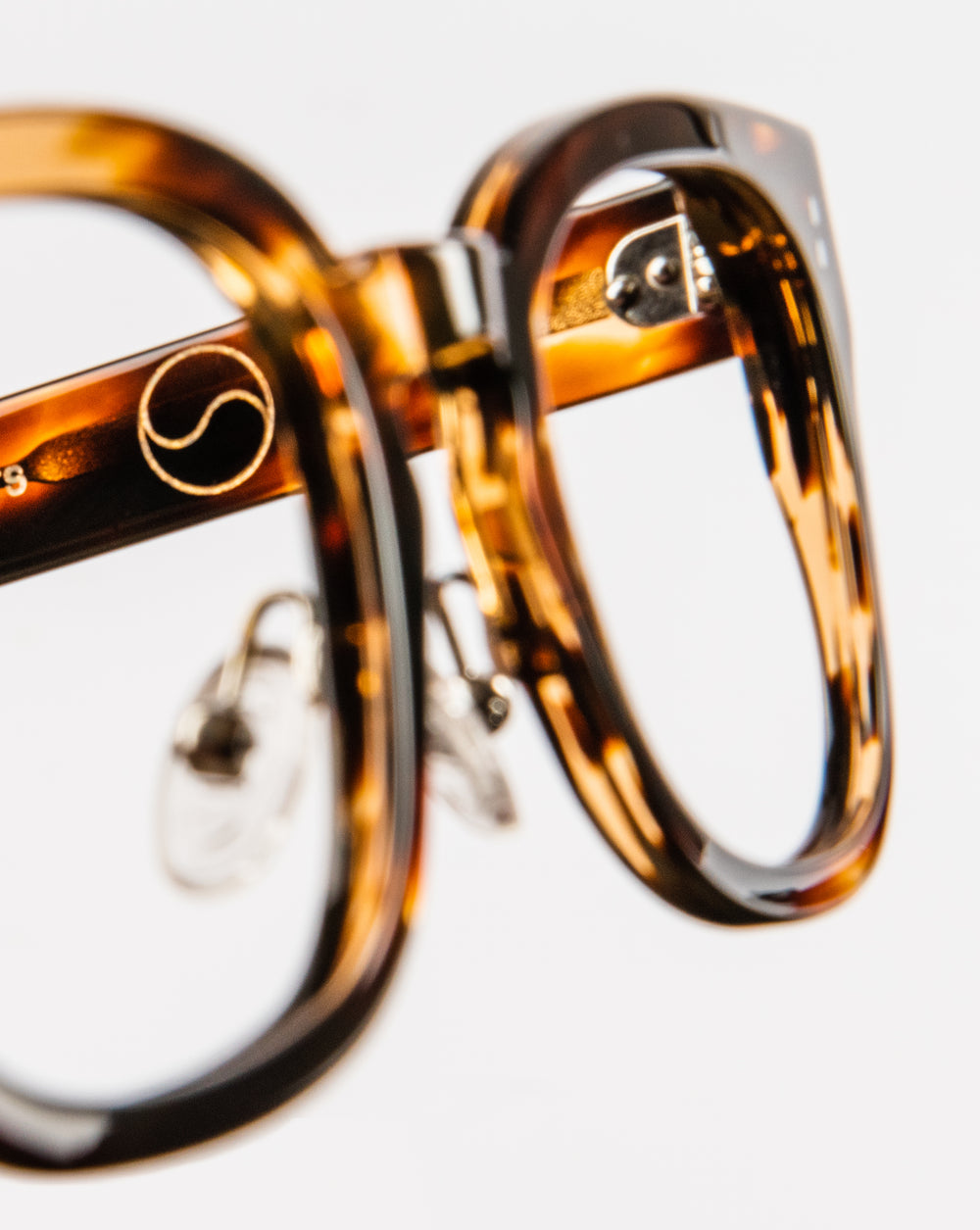 Frames which fit, without compromising design
Soona Cherry
Soona approached Cubitts to create a pair of frames which fit her face shape, without compromising on design.

Using Embers acetate, we developed a square frame with soft lens curves, a low key hole bridge and metal nose pads to ensure a good fit.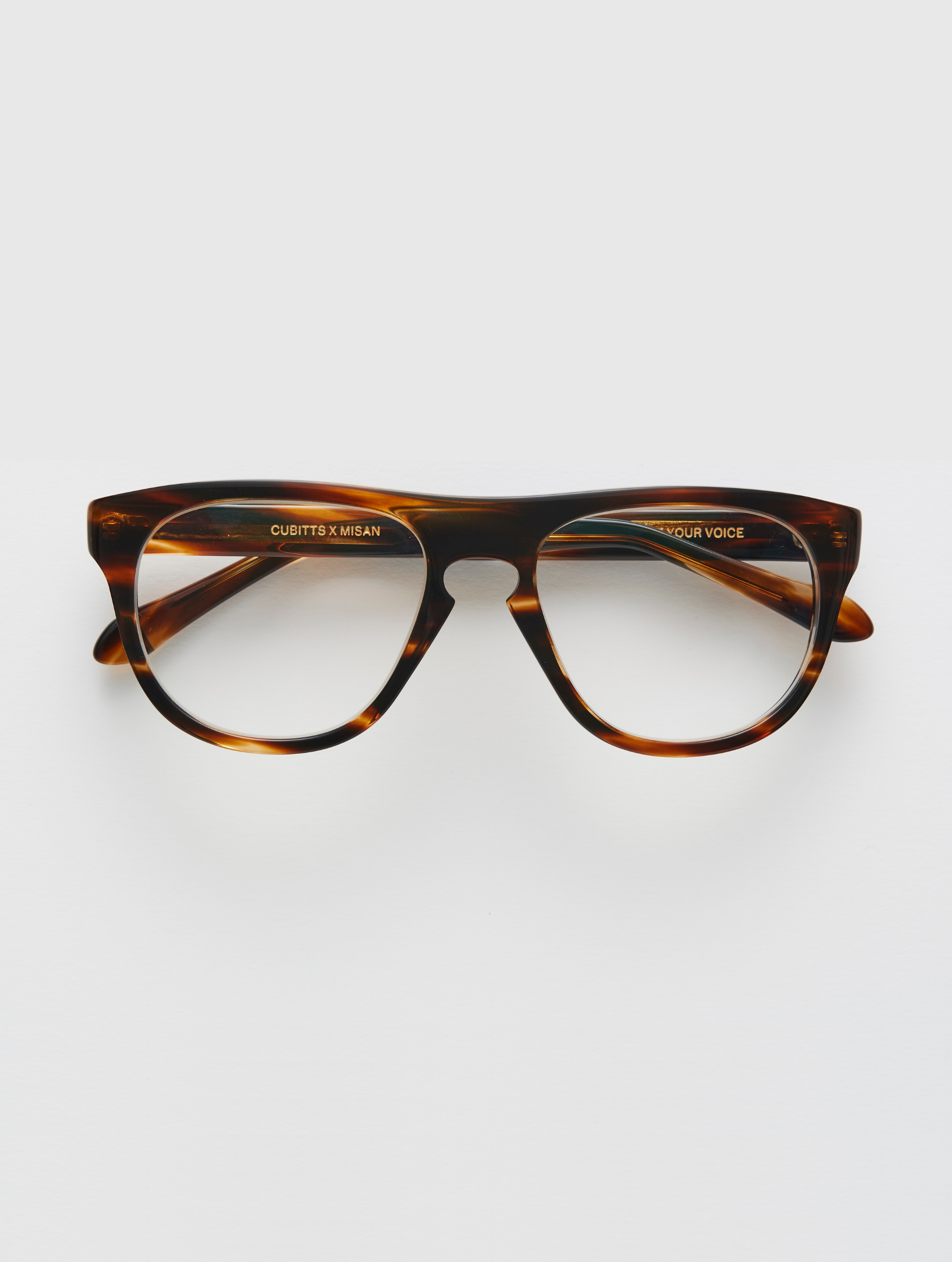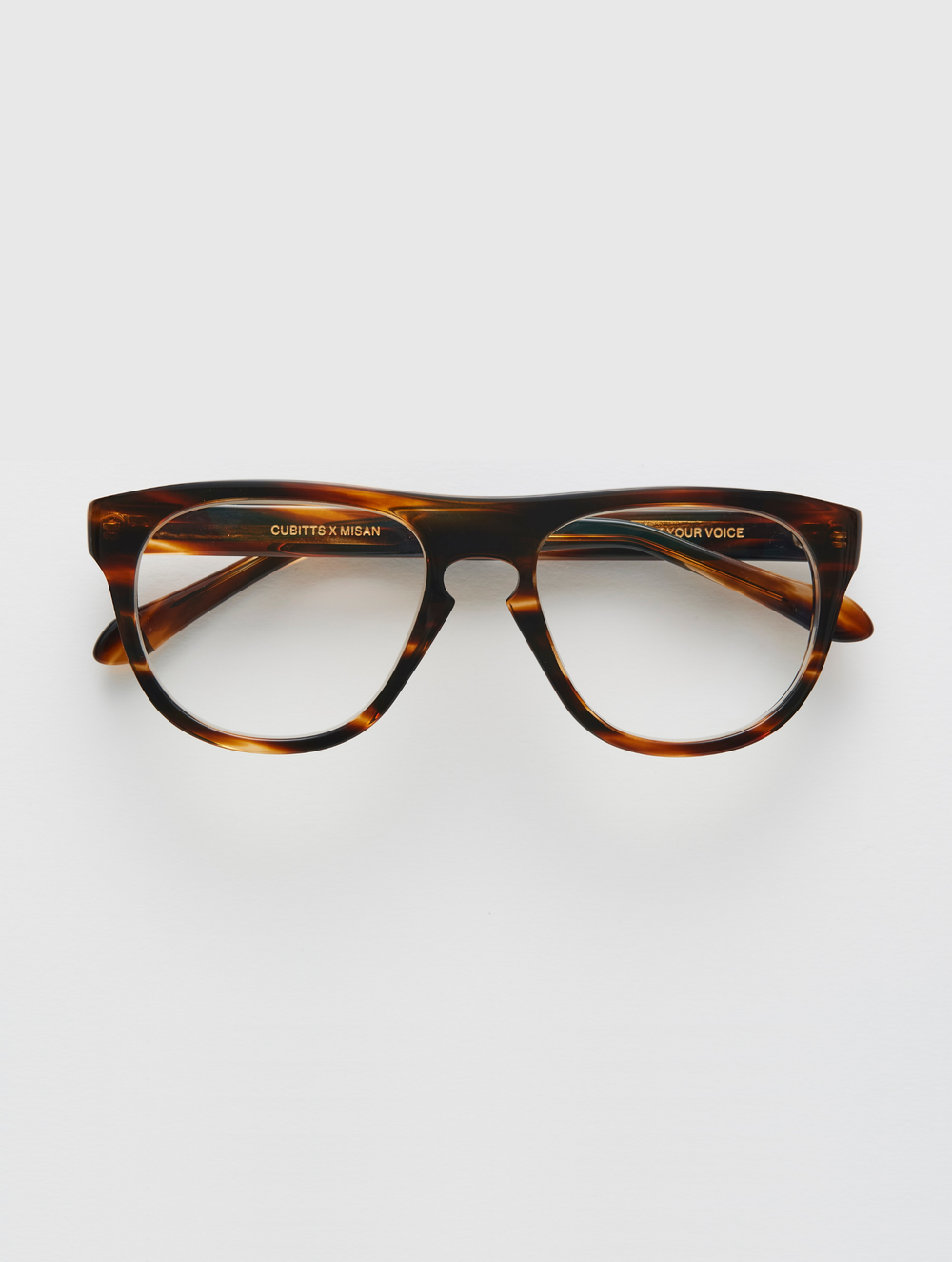 Frames fit for photography
Misan Harriman
Misan approached us looking for a pair of frames which wouldn't obstruct his field of vision for his photography work.

Using Embers acetate in matte, we developed a classic and elegant shape with wide lenses to maximise his peripheral field, wood lamination on the tips and a low bridge to ensure a good fit for his low crest.