Our very first store on the corner of Marshall Street and Ganton Street has been refreshed in homage to the spirit of Soho. The design by Child Studio is inspired by the Soho 'milk bars' - vibrant meeting places that were central to youth culture in the 1930s, before reaching their mid-century pomp in the 50s.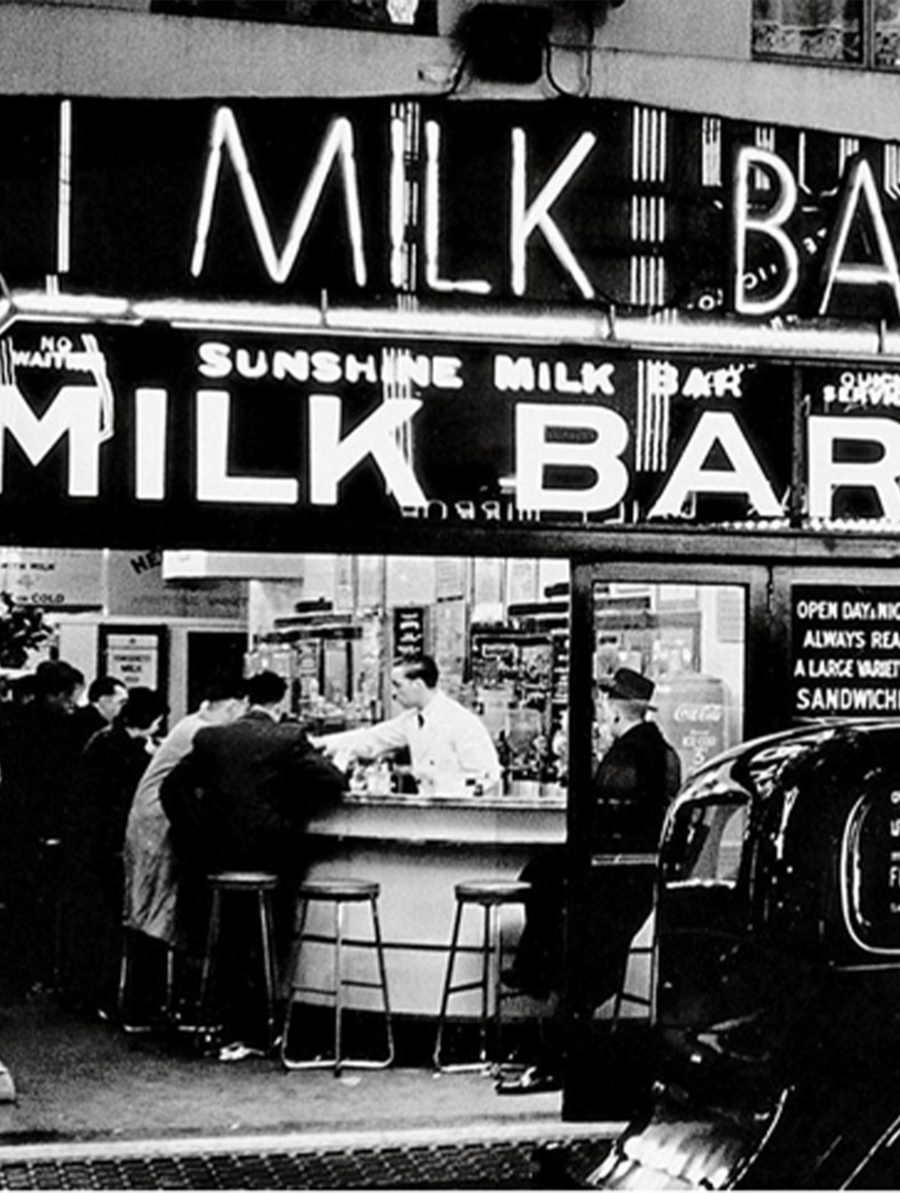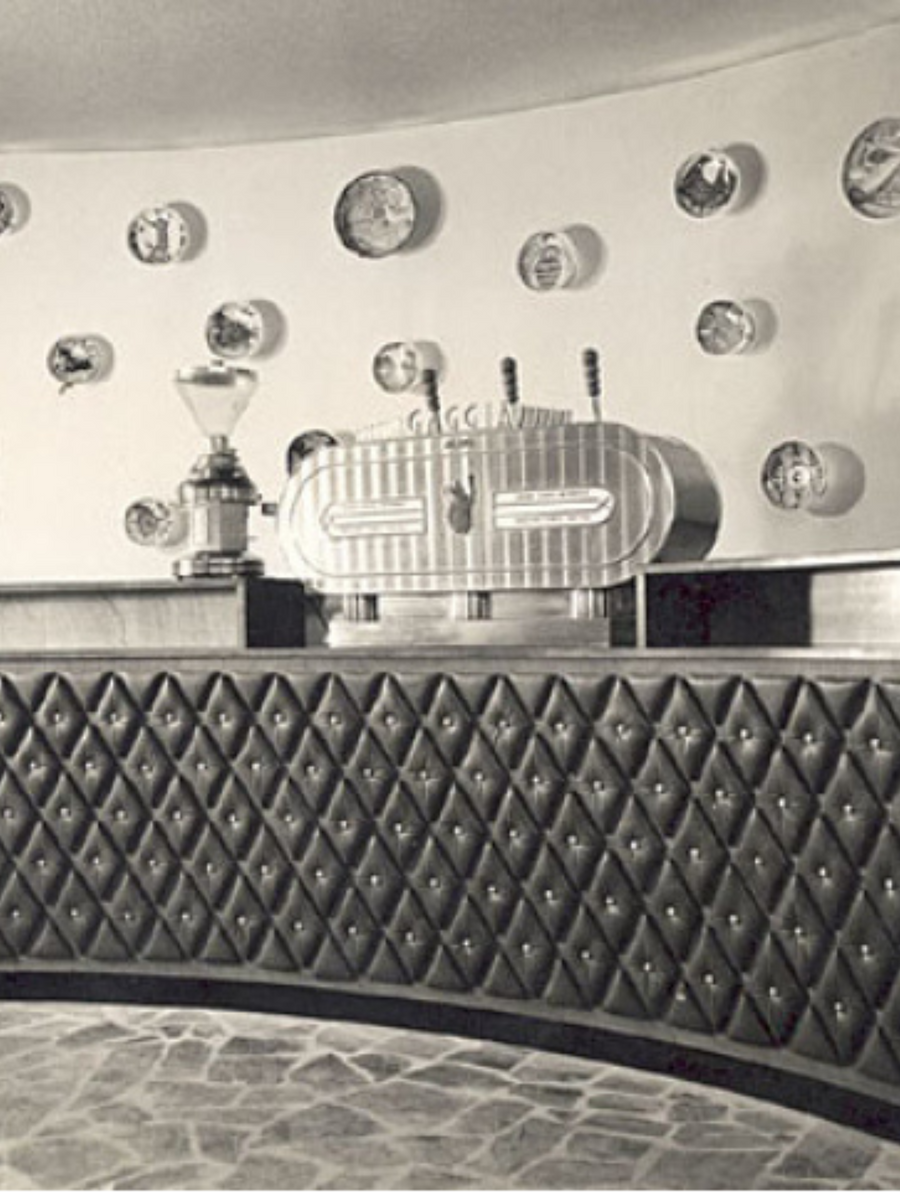 Above: Sunshine Milk Bar, Moo Cow Milk Bar, and Moka Ris Experimental Bar, all in Soho, London.
The design includes a chequered vinyl floor, wood panelled walls, and brushed aluminium details, referencing the adult video booths of the 1950s.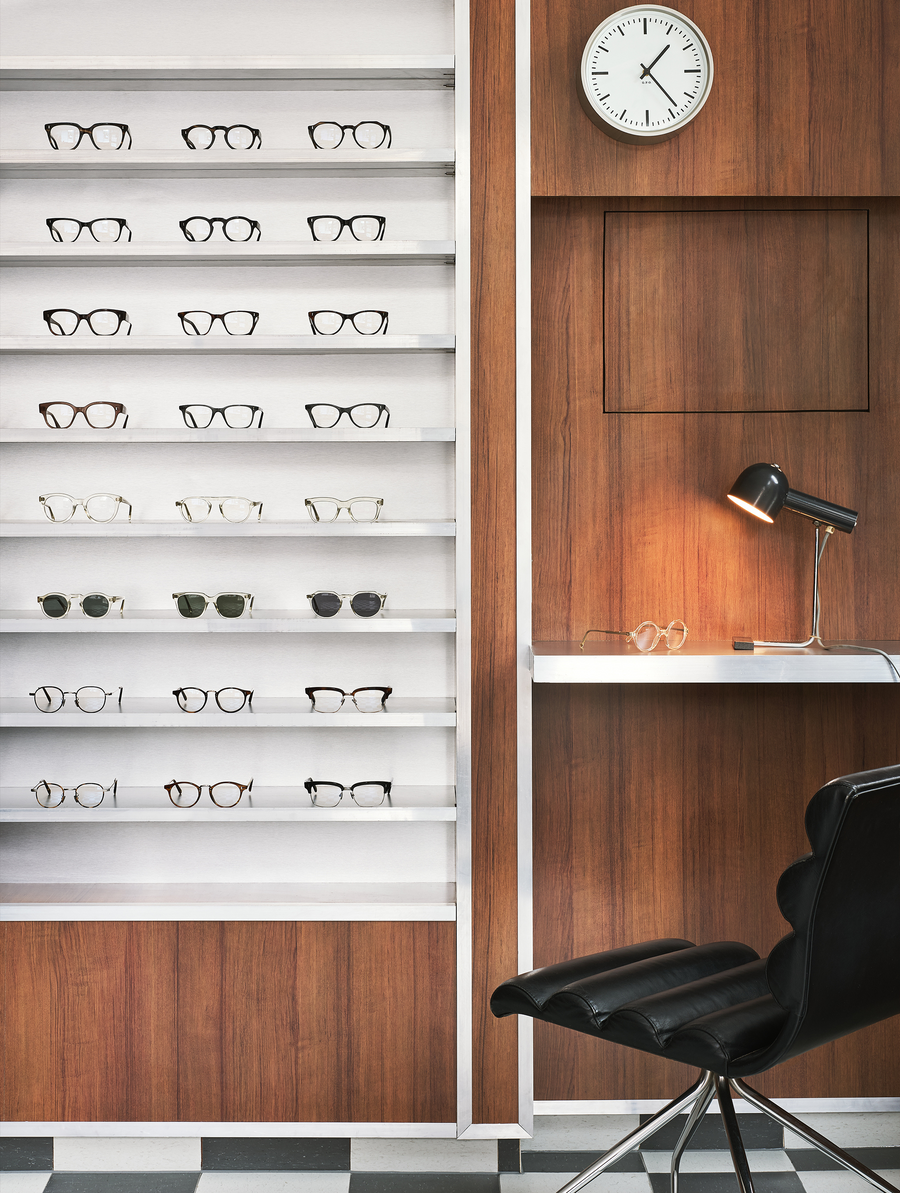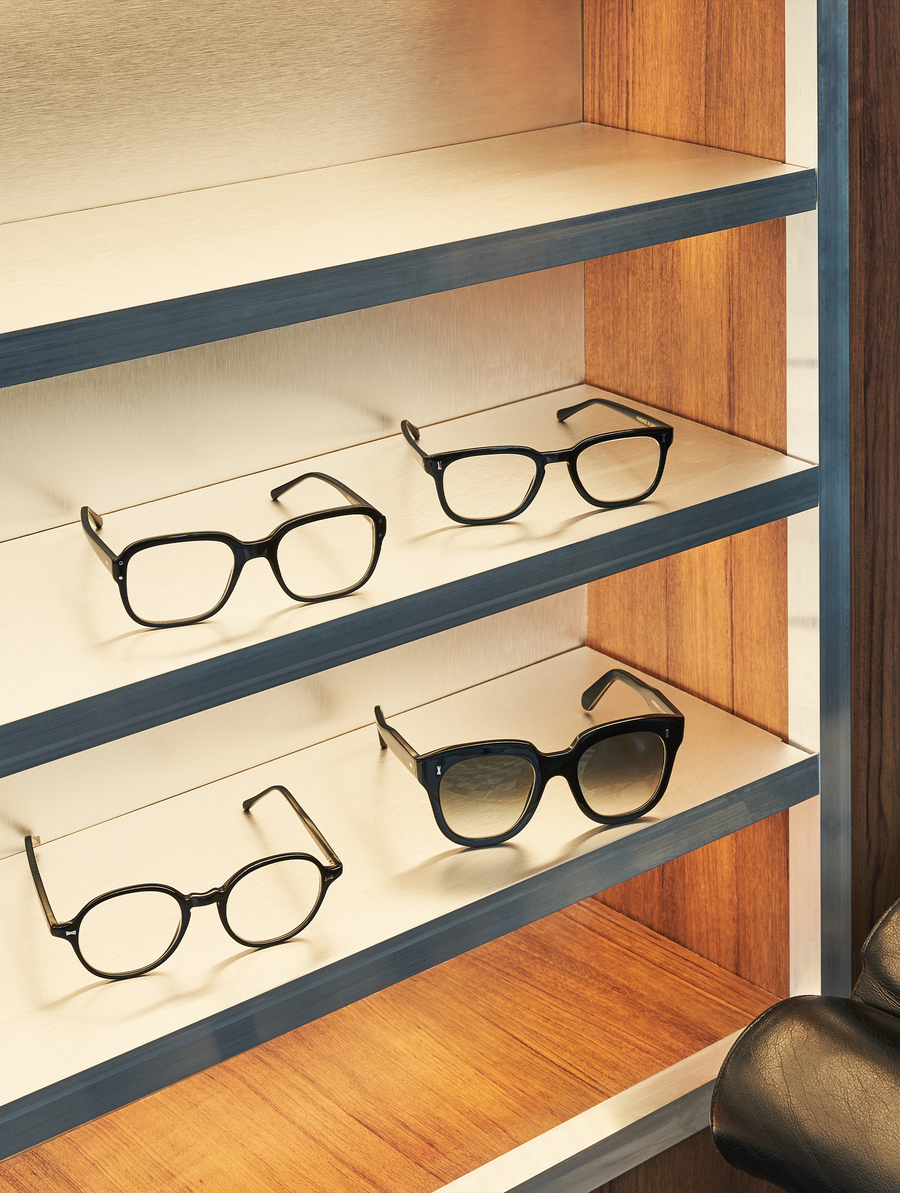 A neon 'Peepers Show' sign ushers visitors downstairs to the waiting room, which has been reimagined as a basement boudoir, complete with velour curtain and mood lighting.