Leeds boasts some of the most historically important examples of modernist architecture in the United Kingdom. As a city, Leeds holds a special place in the country's story of modernism's development, the ideology that underpinned it, and the beauty and thoughtfulness that the style expresses. To explore more about the architectural history of Leeds and what 'modernism' means to the city, we chatted to Lisa Brown, a spokesperson for her local chapter of The Modernist Society.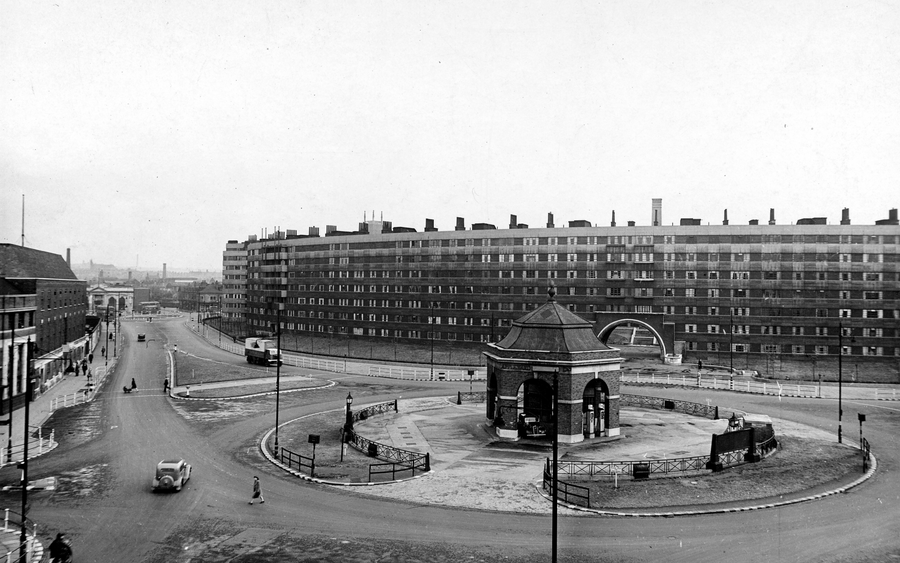 Q: Let's start at the beginning. Who brought modernist architecture to Leeds?

LB: You might be surprised to hear that the person who brought modernism to Leeds was not an architect, academic, or a builder - but a man of faith. You see, it could be argued that the Reverend Charles Jenkinson, Vicar of Holbeck, was the first modernist in Leeds.

Jenkinson was elected to the City Council and began to press for the immediate clearance of the massive slums and terrible housing conditions within the city. However, the sheer numbers of families waiting to be rehomed meant that a novel and modern solution would be required.

On a trip to Vienna, Jenkinson and Director of Housing R.A.H. Livett drew inspiration from the modernist Karl-Marx-Hof housing complex. They soon recognised that in order to solve the housing crisis they would need to build big and this is how their world famous Quarry Hill Flats came to be.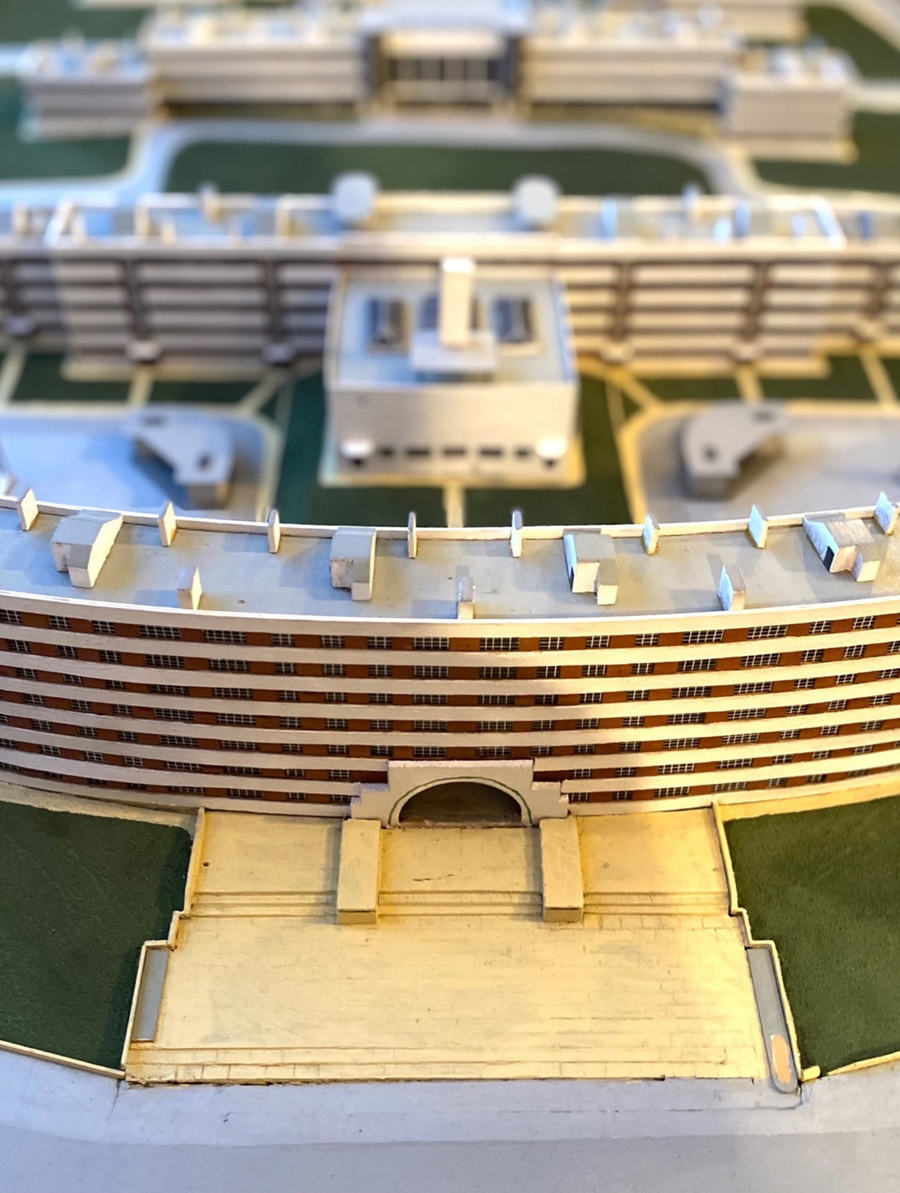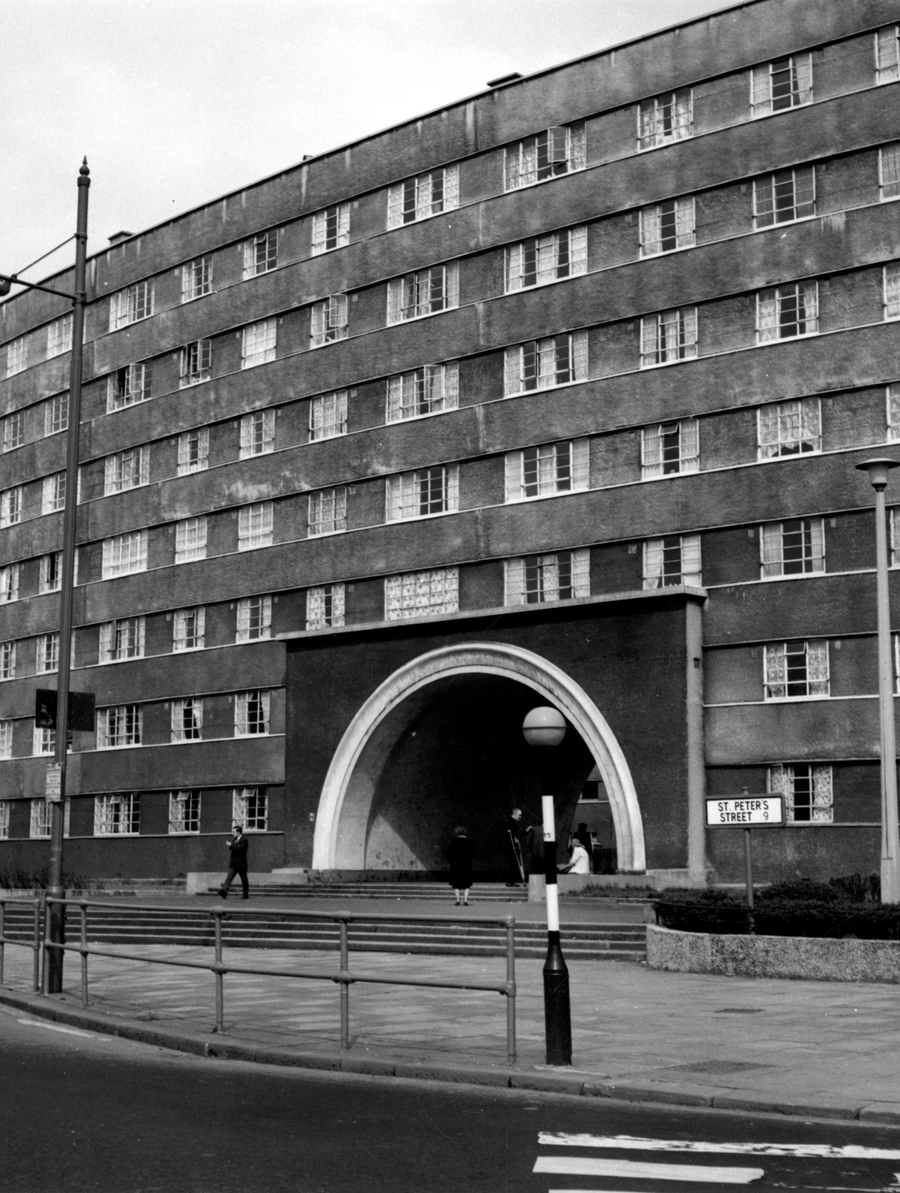 Q: Let's hear more about Quarry Hill, an iconic structure in both Leeds' and Britain's social history.
LB: Construction on Quarry Hill started in 1934 based on a design drawn up by Livett. The Quarry Hill scheme contained 938 flats to house approximately 3000 people, making it the largest example of social housing in Britain at the time. Alongside this was a host of communal facilities such as shops, swimming pools, courtyards, gardens, a nursery… the list goes on! It would also be the first municipal scheme in the country to have lifts installed.
Q: A very impressive feat for the interwar period. What would you say is the legacy of Quarry Hill?
LB: Very impressive indeed. It is hard to consider its legacy given its transitory story. Social problems, poor maintenance, and ongoing problems with the building led to its demolition in 1978. So, whilst we can no longer marvel at the monumental Quarry Hill, we can still appreciate its significance as a major modernist development which sought to reimagine urban living and its role in revolutionizing the city of Leeds.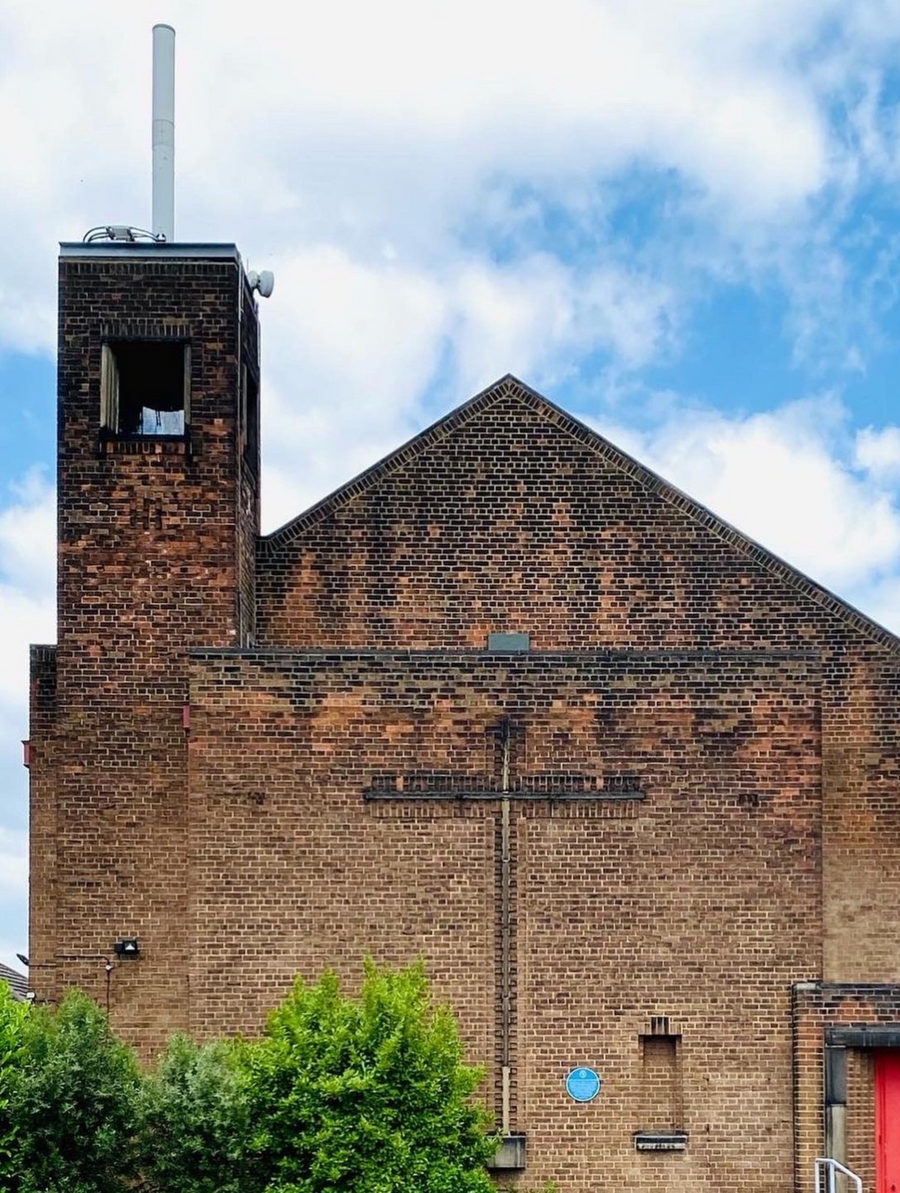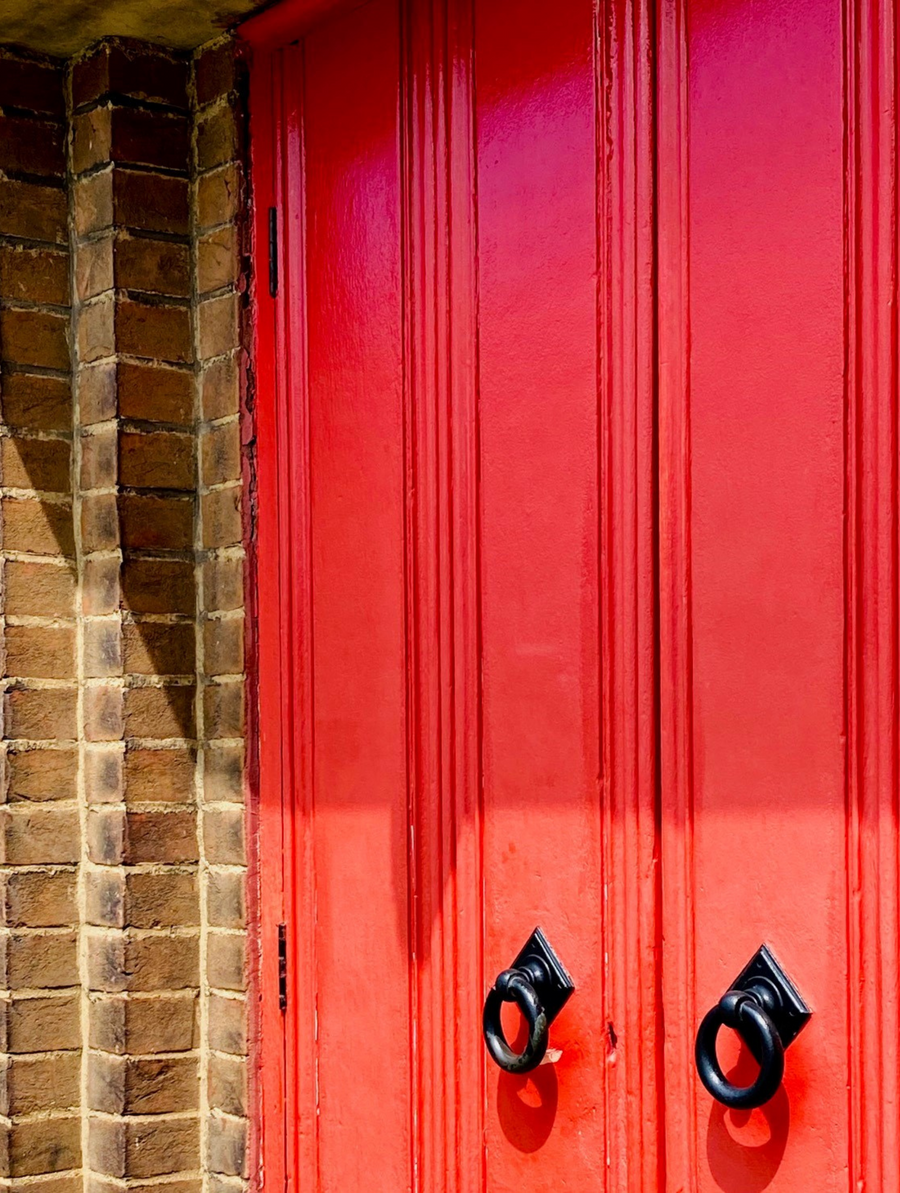 Q: It's unfortunate that Quarry Hill was demolished. Did Revd. Jenkinson leave behind any other work during his time as Councillor?
LB: We can still admire St John and St Barnabas Church where Revd. Jenkinson relocated his congregation. More closely resembling a factory than a place of worship, this church marks a shift from a traditional ecclesiastical style instead offering a stark industrial façade of hardwearing brick and unapologetic straight lines. Its survival is one of the standing reminders of what Jenkinson and the architects he worked with sought to accomplish – an urban society where community is fostered through the principles of modernist living. There's even a small plaque to commemorate him on the church's exterior you can visit.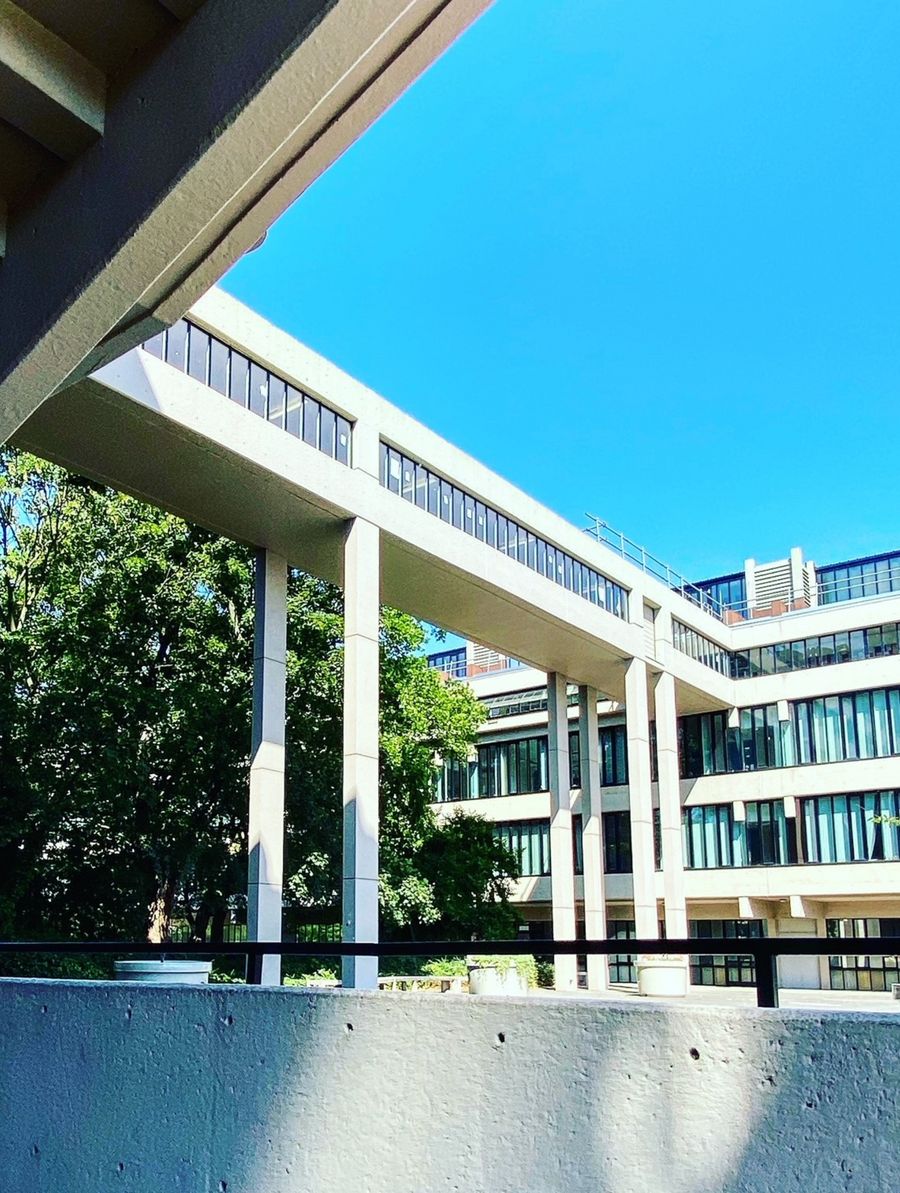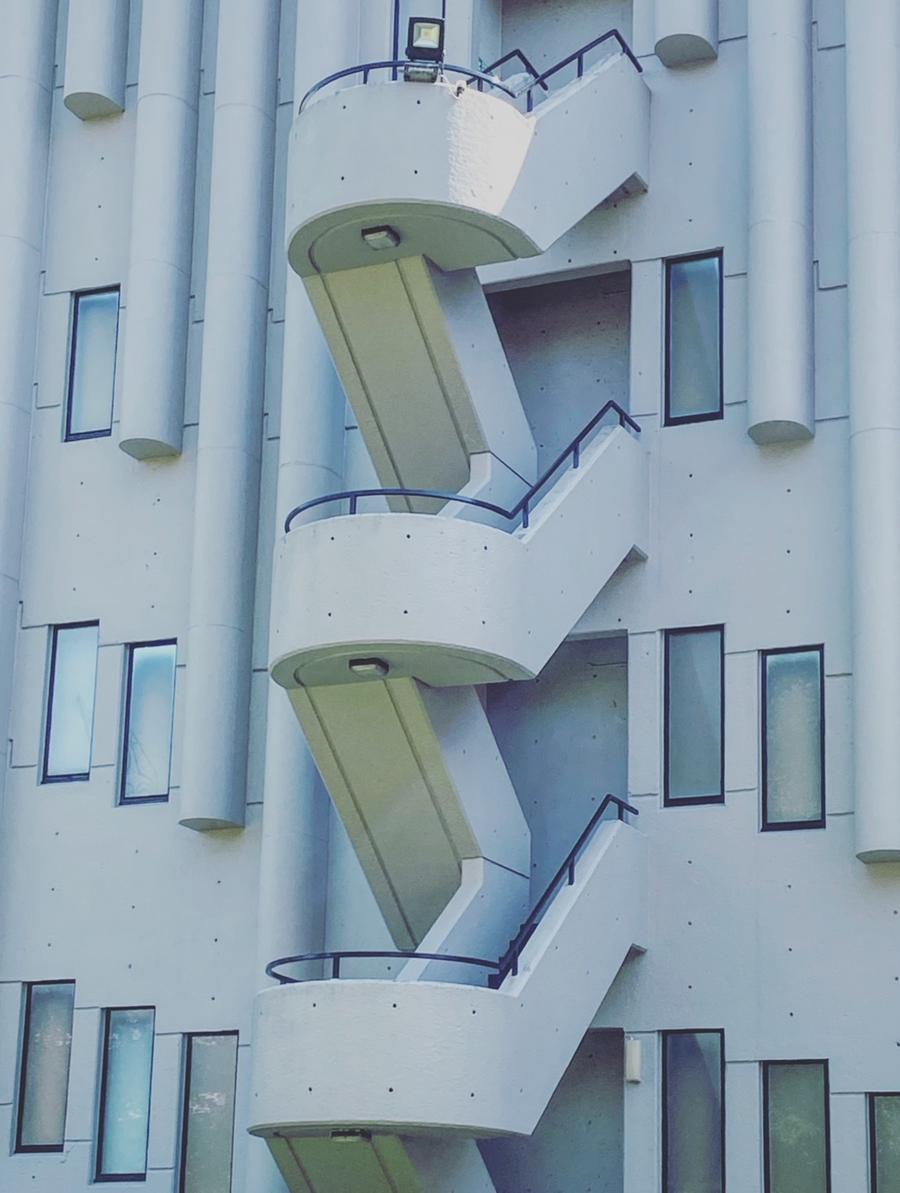 Q: Can you tell us about some other existing pieces of modernist architecture that still stand today?
LB: Certainly. There are many examples of modernist architecture in Leeds still remaining, and one of the most beautiful is the University of Leeds campus. Designed by Chamberlin, Powell & Bon, the same trio of architects responsible for the iconic Barbican Estate, an ambitious plan was formed as part of the development of the campus in the 1960s and 70s.
The architects spent a great deal of time analysing how students and staff travelled between different parts of the campus. This then informed their design and led to the connecting corridors at various heights in the hope of creating a 'ten minute university'. These elevated walkways are, in my opinion, one of the most eye-catching features of the building.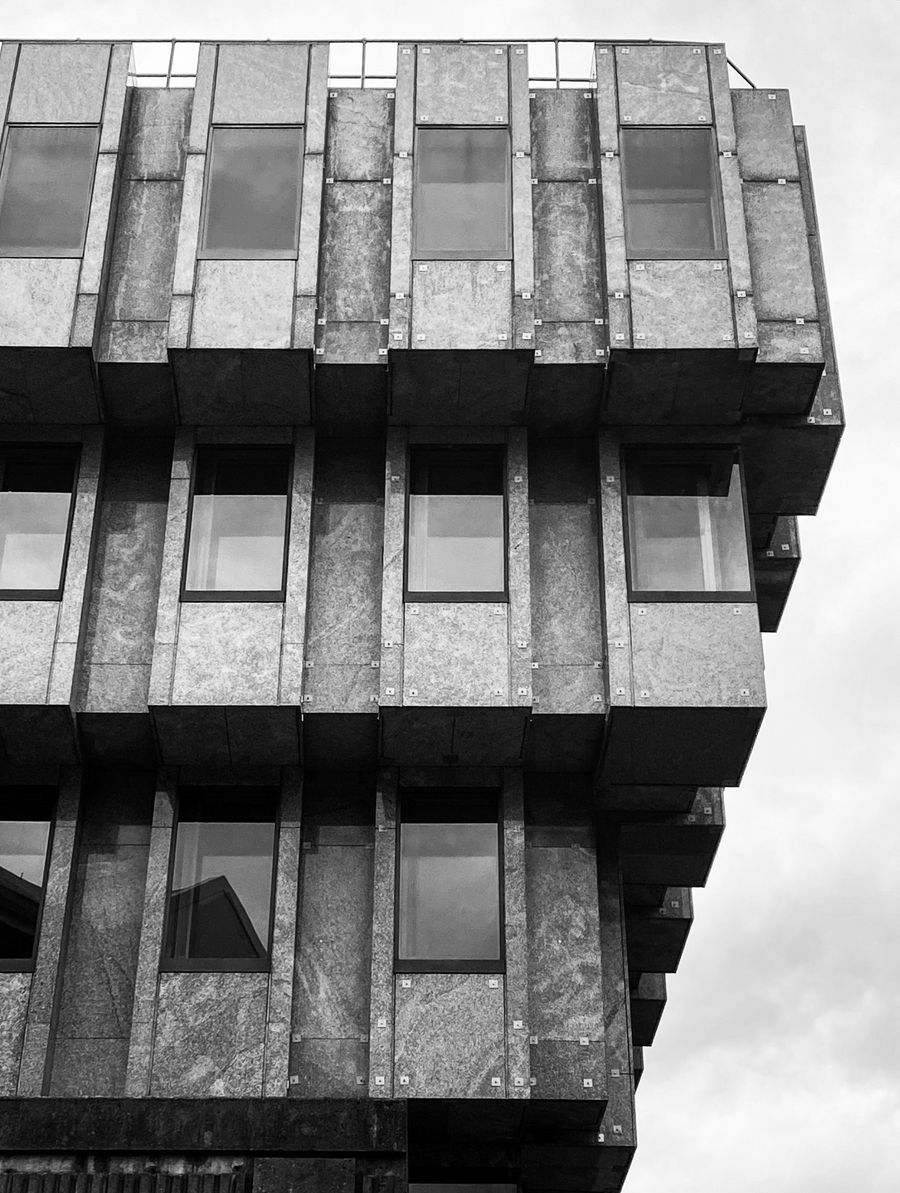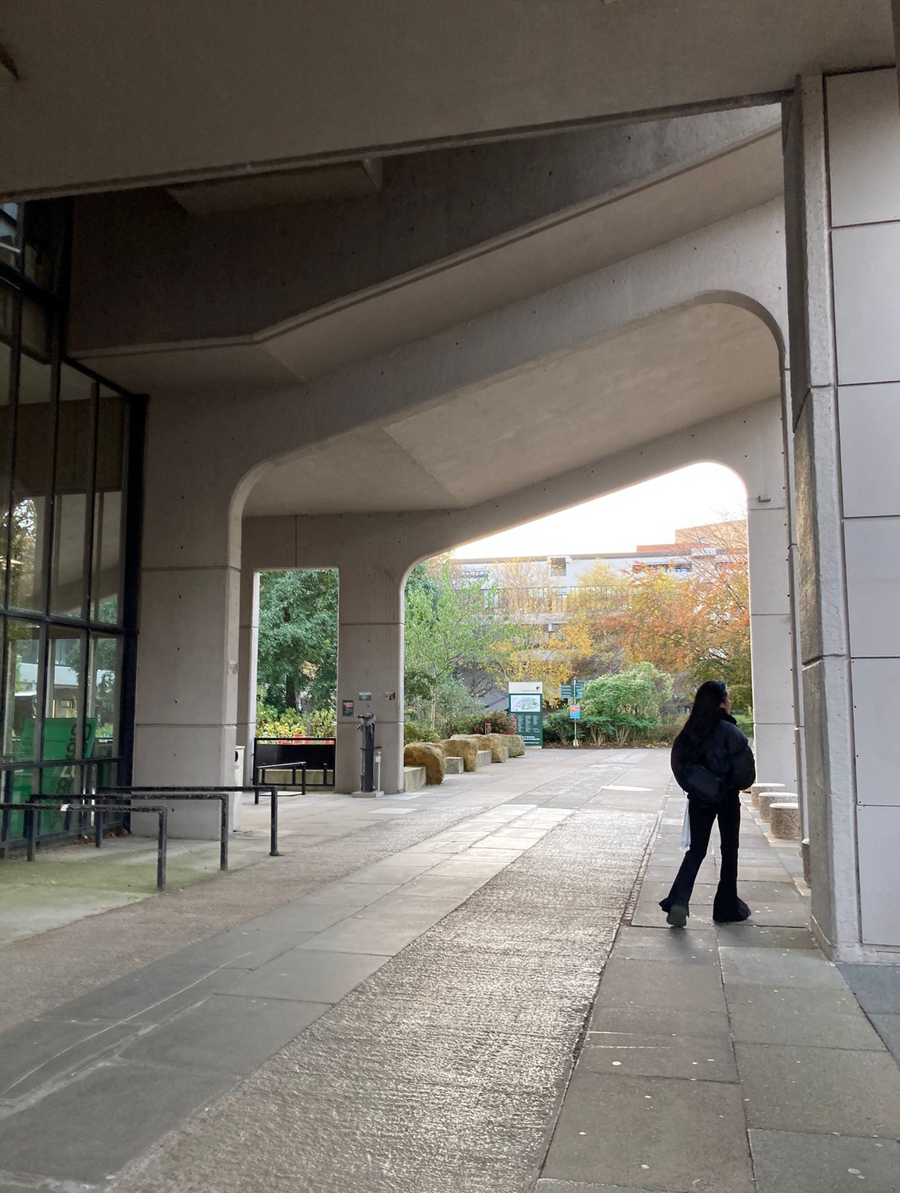 Q: And finally, what does the modernist architecture in Leeds say about the city?
LB: A good deal of the reason that Leeds looks the way it does is thanks to John Thorp, a former Civic Architect. His philosophy was to try and enhance or improve on what is in existence rather than sweep it away entirely, describing this process as 'urban dentistry'. Because of him we are fortunate to be able to stroll through Edwardian arcades on our way to admire the Victorian market hall before heading down an alley into a courtyard pub established in the 1700's. But standing in juxtaposition to these classical buildings, we can see the legacy of the modernist movement both competing and working together harmoniously with the city's varied architecture.
Leeds represents both the past and the future, antiquated and modern. Buildings like Quarry Hill and the University of Leeds were born out of the ambition of the modernist movement and its architectural strides highlight Leeds' singular history and continue to mould its ever changing cityscape. Modern architecture is just one style present in Leeds but offers a crystal lens through which to explore the city's residents and fascinating history.
A special thank you to Lisa for taking the time to speak with us. To learn more about modernist architecture in Leeds and how you can experience it, visit The Modernist Society website.